Whether you've lived here for ages or just moved to Chandigarh, it's always good to know where you can get what you need for home and hearth. Here, every sectoral market is known for its specialties. Sector 34 Market Chandigarh is one such destination that hosts everything for all your needs possible. From iconic food joints, mobile phone accessories, return gifts or export surplus fashion to furniture shops, this place has got it all. In short, a perfect place to hang out with family, friends, and family. Sounds like the best place to spend your weekend doesn't it?!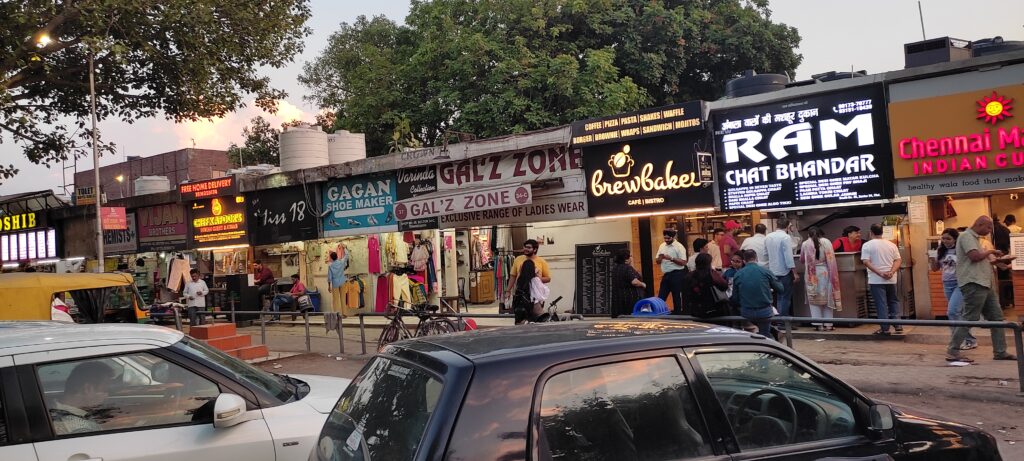 Chandigarh is one of the most up and coming cities of India, expanding both physically and economically. Capital of both Punjab and Haryana, Chandigarh is a union territory and is one of the most sought-after places to live in. More than its serene views, greenery, organized architecture, incredible traffic sense, etc., Chandigarh is also a beautiful place to explore the tempting markets that it hosts.
Sector 34 Market Chandigarh- One-Stop Destination For All Your Needs
When it comes to shopping, binging or retail therapy, we always tend to explore the market which has it all. And what better than a place where you can land-up for everything? Sector 34 market is one of the oldest markets of our city. It's a place that attracts people from all walks of life.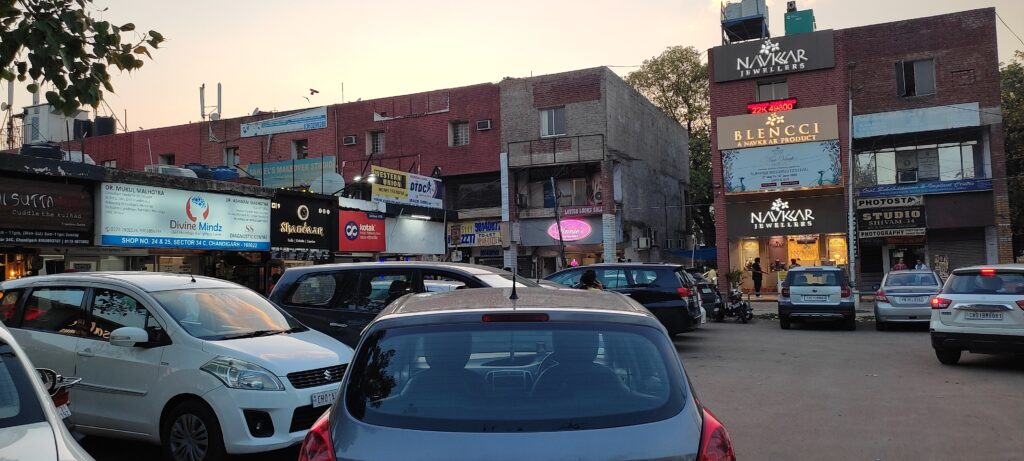 So, for all those of you who live in Chandigarh or just came here to explore the city, we have come up with every information associated with this market that you must check out. This market has everything from gorgeous apparels to pretty home decor items and even places where you grab a quick bite! So, let's dive right into its specialties, shall we?
1. Sector 34 Market Chandigarh is Famous For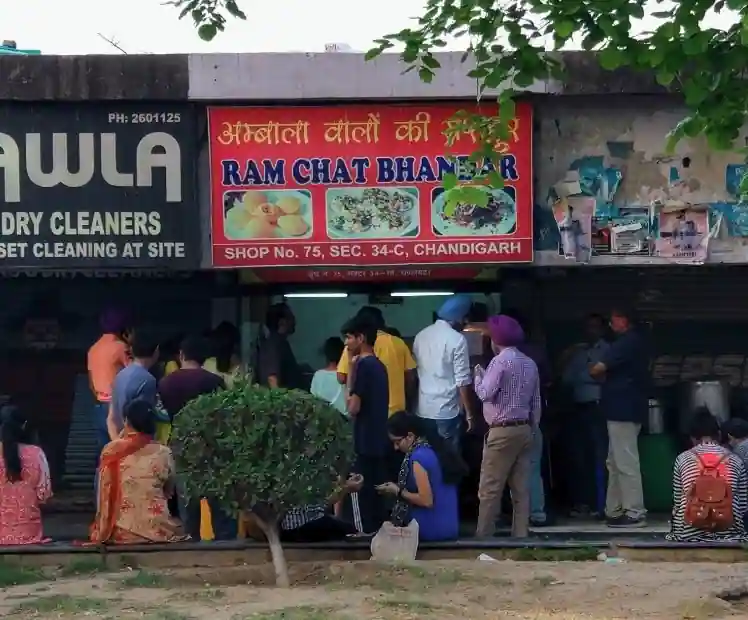 To begin with, the buzzing market is frequented by crowds who're looking for street food delicacies, and this foodies paradise will definitely not leave you disappointed.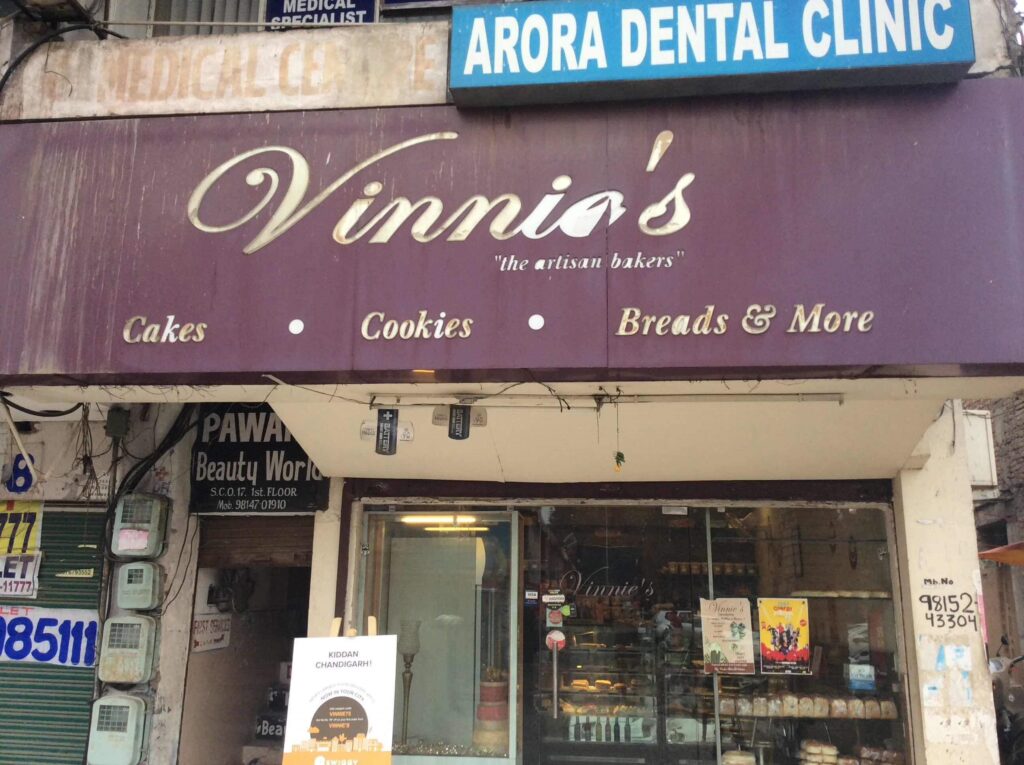 If you are looking for a place to treat your sweet tooth with one of the best desserts in the city, then this one makes it a perfect place to visit with friends to relish a dessert treat.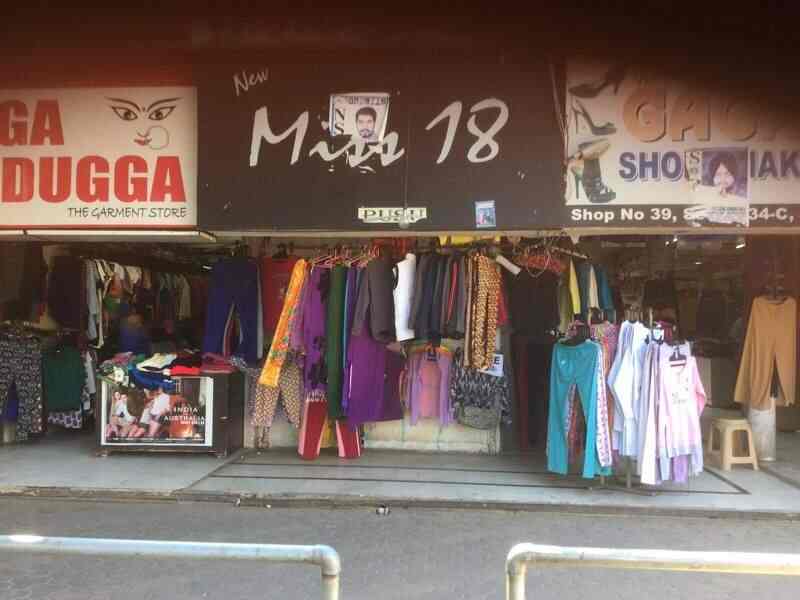 Furthermore, this market is the go-to-market for cheap branded clothes. It is a heaven for shopping enthusiasts. Here you can find clothes from ethnic to western, which the shop owners claim are the real deal. The quality and the designs offered at the market are unlike any other market.
Also Read: Clothing Markets in Chandigarh
From a stylish student population to extravagant wedding fashion, there are many crowds this market cater to. Sector 34 market Chandigarh is arguably a paradise for those who like buying affordable but pretty junk jewels.
From crockery to adorn your kitchenware, exquisite carpets to table covers, you will find everything boasting of excellent craftsmanship in this market.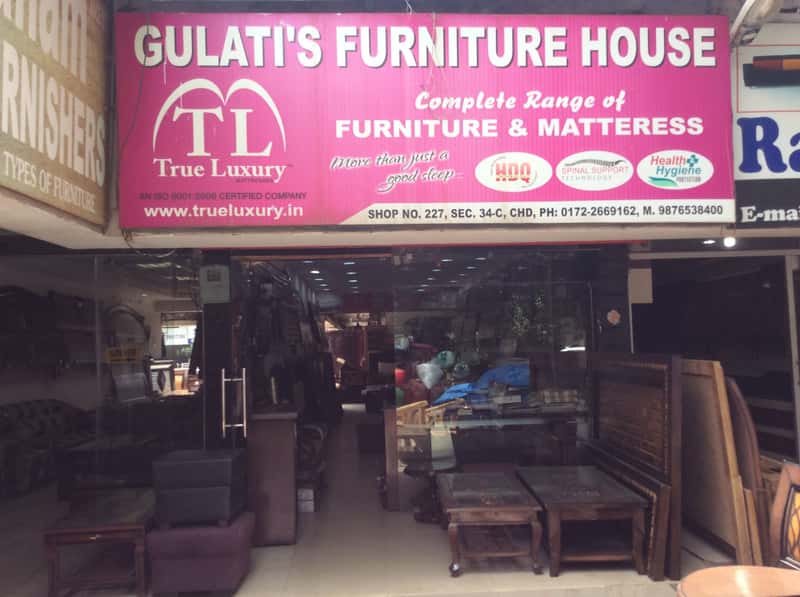 Finally, you must check out this market if you love shopping for high standard and durable furniture items.
What To Eat?
If you think that street food in Chandigarh is all about the chaats, you couldn't be more wrong. Being such a diverse city, there's almost no type of food that you won't find here. Don't trust us? read on and let the best street food joints in sector 34 market Chandigarh speaks for themselves. For your convenience, we have listed down them for you. Having these recommendations on hand is a time saver when hunting your favorite cuisines.
Chaat & Golgappe: Krishna Chaat, Ram Chaat Bhandar, pandit Ji Chaat Bhandar
Beverages: Chai Sutta Bar
Desserts/Sweets: Polka, Uttam's, Himachal Sweets, Vinnie's
Chaap & Noodles: Toshib, Shaandar
South Indian Food: Chennai Maratha
Pan: Jindal Pan House
NOTE: These places also offers home-delivery services if you wish to enjoy these in the comforts of your homes.
Have a look at our Instagram post and do leave a comment there about your experience being here.
What To Shop From Where?
The market has some of the best options for almost everything.
Clothing: Blossoms Boutique, Fairy Fashion, Vijan Brothers, Gal'z wear
Undergarments, Night wears: Fairy Fashion, Bansals, Jockey
Mobile Accessories: New Universal Communication
Home Decor: Shivansh
Departmental Store: Janta, Batra, M.S., Sanjeev Departmental Store
Footwear: Gagan Shoe Maker
Grocery: Parveen Store, Garg Namkeen & Bakers
Related: Supermarkets in Chandigarh
Things to Do Near Sector 34 Market Chandigarh
All basic amenities like hospitals, entertainment facilities, educational institutes, corporate offices, are available nearby.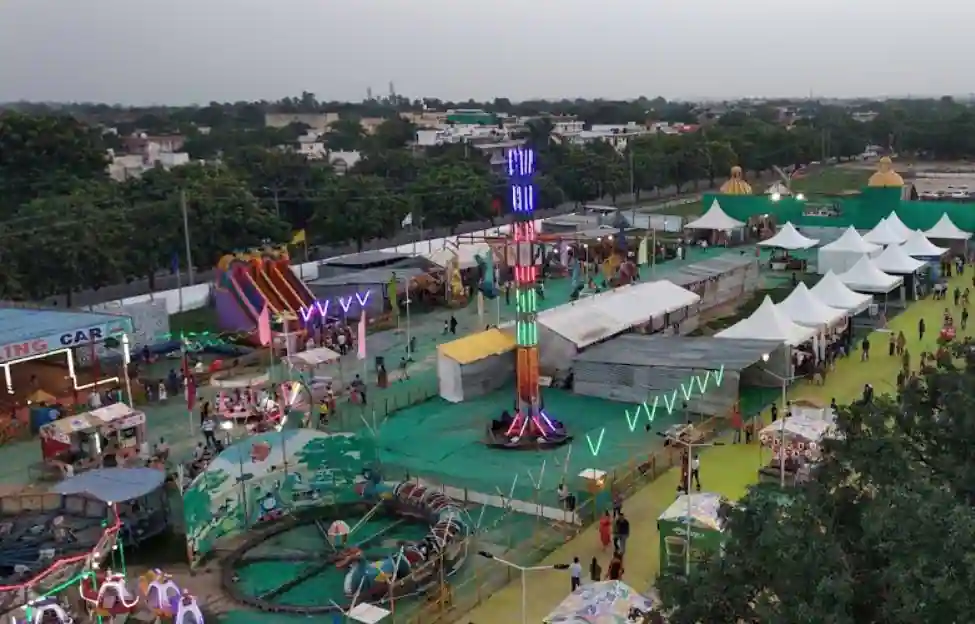 Sector 34 Fair Ground- It hosts the best of the best exhibits, fairs, shopping fiesta and more, mostly all year round.
Shri Guru Tegh Bahadur Sahib– Experience spiritual awakening by paying a visit here.
Healing Hospital- A multi-specialty hospital, Healing hospital is one of the best hospitals in Chandigarh, equipped with high tech & modern facilities for advanced medical care.
PVR Centra Mall- It is the best place to check out all the latest movies in the city.
How to Reach?
Sector 34 market Chandigarh is situated in the heart of the city, is at a distance of approx. 4 kms from Sec 17 ISBT. The most economical ways to reach here would be reaching by bus. The nearest bus stop is right outside the market. In addition, private vehicles and cabs are also a great option to visit the market.
Location: 1-118, Sector 34 Market Rd, Sub. City Center, Sector 34C, Chandigarh, 160022
Get Directions: Google Map
Last Words
So the next time you are in Chandigarh or moreover, hop on a cab or ride the smart bike and pay a visit to this go-to destination in the City Beautiful.
You Might be interested in: Best Cafes in Chandigarh, Best Places to have festive vibes in Chandigarh
For more such interesting information and updates, do follow us on ChandigarhBytes.