The 'City Beautiful' has many wonders that attract us and the health services are not far behind in doing the same.The city has some of the finest healthcare practitioners, advanced medical tools & technology as well as hospitals that offer quality care and treatment to patients, irrespective of their health condition or problem. So, if you are searching for the best hospitals in here, then take a sneak peek at our list of the 5 best Super Speciality Hospitals in Chandigarh
Best Super-Speciality Hospitals in Chandigarh
Chandigarh has a population of 11.69 lakh people, with this population it becomes imperative to have a good healthcare structure in the city. Not only the nationals can take benefit of this list, but it can be very helpful for the International patients. As they are not aware of the hospital services and care, the success of treatment, and during emergencies choosing the best hospitals is worthless. Because they don't have to search and select hospitals. Therefore, for everyone's ease and conscience, we have conducted extensive research to help you pick the best hospitals in Chandigarh for meeting your healthcare needs. Continue reading to find more.
1. Max Hospital Chandigarh
To begin with, Max Hospital is one of the best hospitals in Chandigarh. Max Hospital is a super specialty corporate Hospital, equipped with highly advanced medical technology and facilities. It deliver high quality healthcare in a focused, caring and soothing environment with round the clock 24*7 in tertiary care.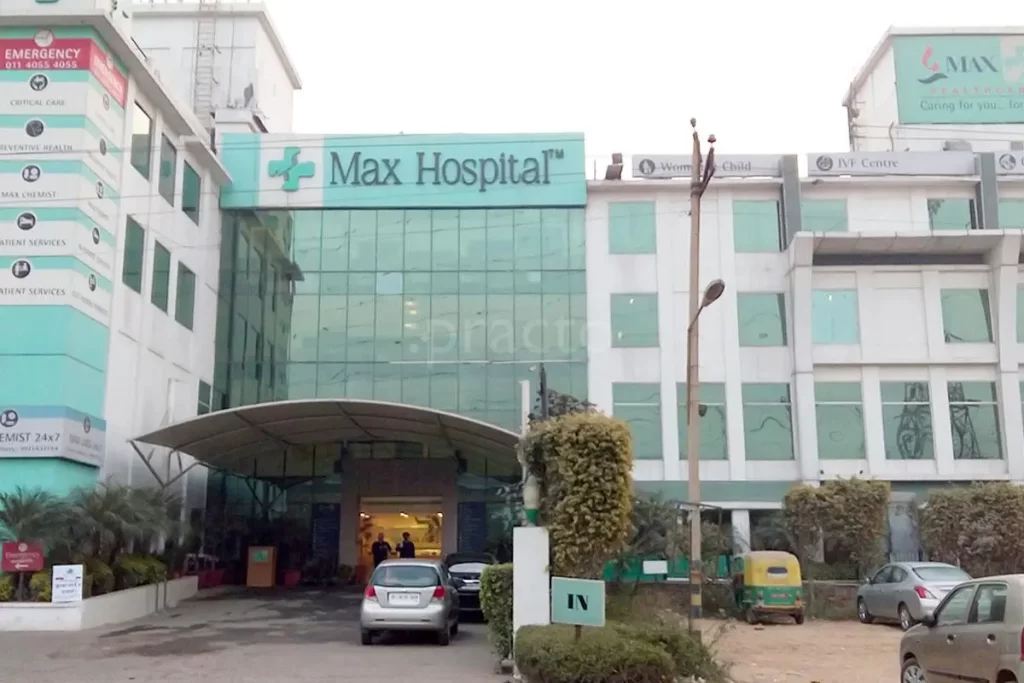 Max Super specialty Hospital, has been consistently ranked among the top hospitals in Tricity. The Hospital leads an excellence journey in Indian healthcare with super technological superiority in the care of patients.This super-multi-specific health center has a hospital chain throughout India. It has the right blend of experienced employees, technology, and skilled management. The hospital has a "specialist" team that includes well-known doctors from around the world.
Address– Chandigarh Rd, near Civil Hospital, Phase 6, Sector 56, Sahibzada Ajit Singh Nagar, Punjab 160055
Contact Number– 0172 521 2000
Timings– Open 24 Hours
Website– www.maxhealthcare.com
View Directions– Google Map
2. Healing Hospital INSCOL Chandigarh
Healing hospitals is one of the trusted names in the country and their hospitals are known to deliver world class services. This hospital is open round the clock and offers speciality care. It is an organisation known for its scientific expertise, its experts' commitment and the love and kindness of its staff.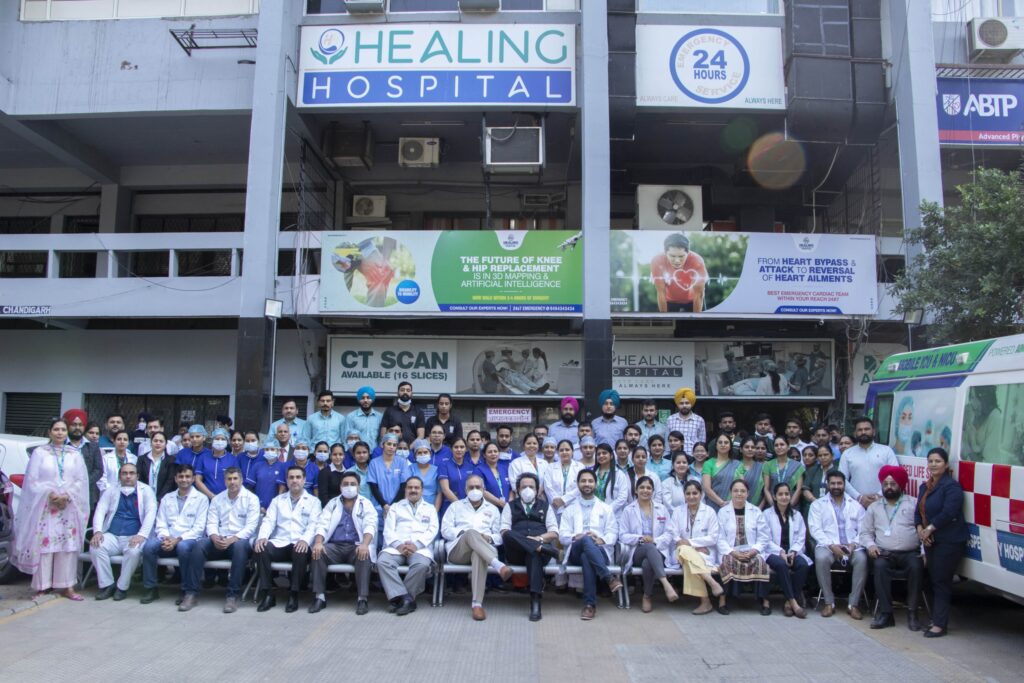 Being a multi-speciality medical center, Helium hospital offers facilities like Cardiology, Orthopedics, Cosmetic Surgery, Neurosurgery, Dialysis etc. They are one of the top players in terms of best hospitals in Chandigarh. The rooms of the hospital are very hygienic and comfortable and the nursing staff is always ready to serve the patients needs at all times. Their ambience and presence, courtesy will make your experience a very comfortable one.
Address– Healing Hospital SCO 18-19, Sector 34-A, Chandigarh – 160022
Contact Number– 0172-2667897
Timings– Open 24 Hours
Website– www.healinghospital.co.in
View Directions– Google Map
3. Alchemist Hospital Chandigarh
Another super-speciality hospital is renowned for offering state-of-the-art healthcare facilities, treatment, and excellent scope for research and education. The hospital is predominantly known for offering advanced lung treatment and transplant services along with other heart, neuro, kidney, and liver treatments.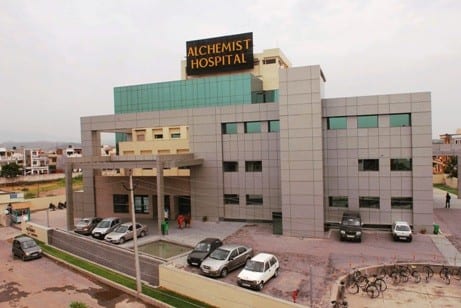 Alchemist hospital is well known among the hospitals in Chandigarh. It offers multiple wings for various health needs and this makes it a go-to for most residents. The hospital provides round the clock facilities like Emergency and ICU, CCU, NICU, Modular Operation Theaters, Labor room, Physiotherapy, Dialysis, etc.
Address– Sector 21, Panchkula, Haryana, India
Contact Number– 0172 450 0000
Timings– Open 24 Hours
Website– www.alchemisthospitals.com
View Directions– Google Map
4. Fortis Hospital Chandigarh
Fortis hospital is known for its modern technology and high end surgery and medical services. They are known for cutting edge medical machinery and technology, offering some of the best healthcare in the city. It is also known to have the best doctors in the country, hence offering excellent healthcare facilities.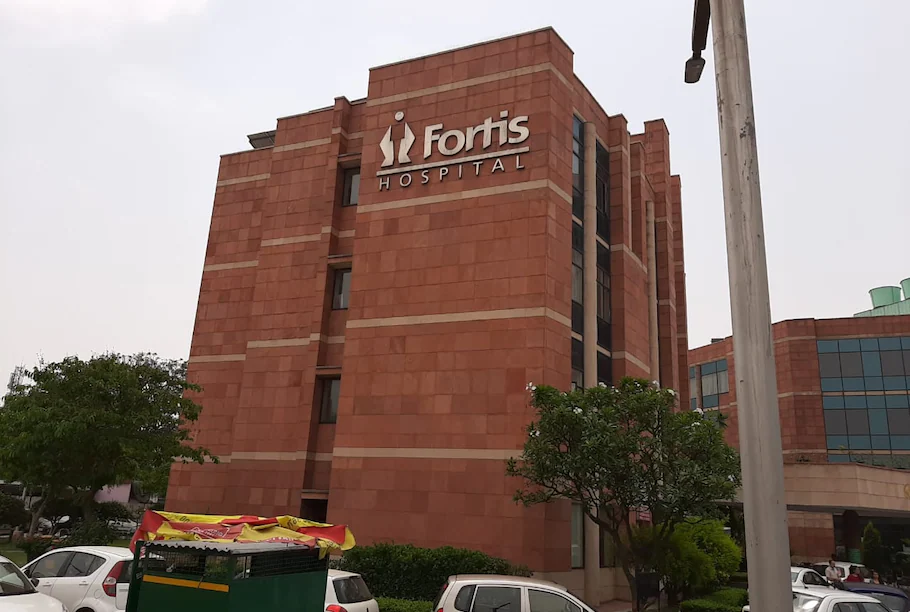 It is considered one of the best hospitals in Chandigarh, coupled with a team of super medical and surgical specialities. Additionally, it provides quality services to their patients and gives special attention to cleanliness. They provide you with a variety of top Medical facilities and services. Further, it also has the 24hours functional Ambulance Service, Blood Bank, Pharmacy, Dialysis centre, Ventilator care, Physiotherapy, and labs also.
Address– Sector 62, Sahibzada Ajit Singh Nagar, Punjab 160062
Contact Number– 0172 469 2222
Timings– Open 24 Hours
Website– www.fortishealthcare.com
View Directions– Google Map
5. Apollo Hospital (Multi-Specialty Clinic)
One of the best one stop locations for all kinds of tests & diagnostics within Chandigarh. They offer a wide range of services and the experience is quite neat. The staff is also well behaved, and the location of this clinic is very convenient. It's not a hospital but a clinic with best multi-specialty services the Apollo Clinic based in Chandigarh. The Apollo Clinic is a subsidiary of Apollo Health and Lifestyle Ltd.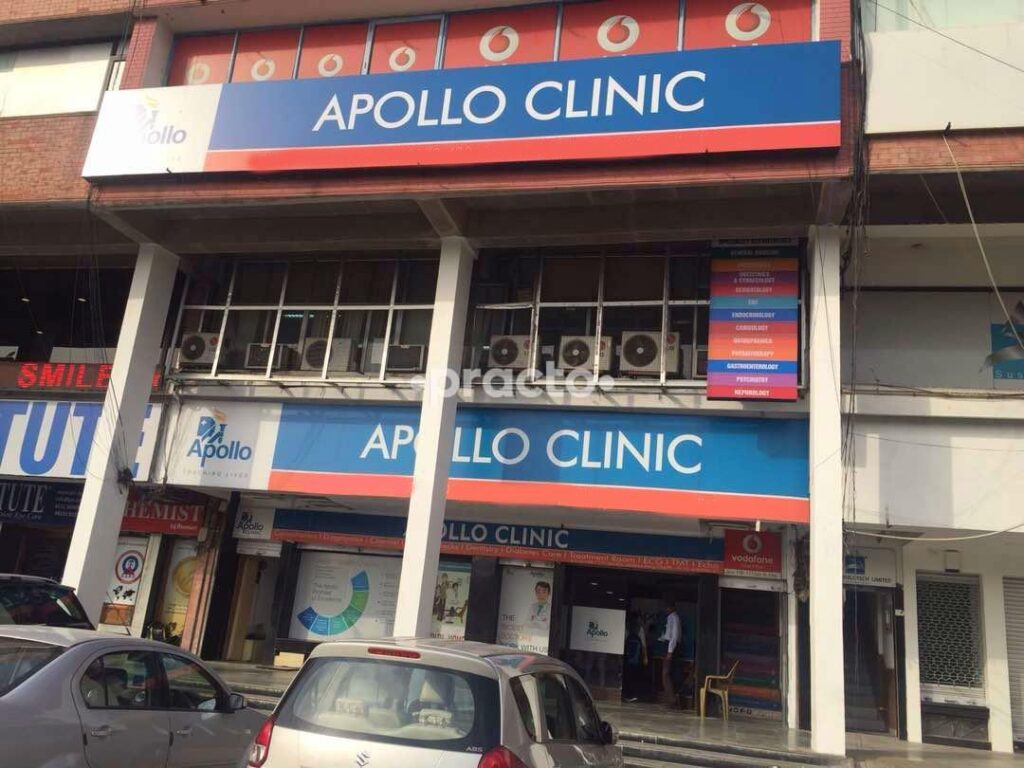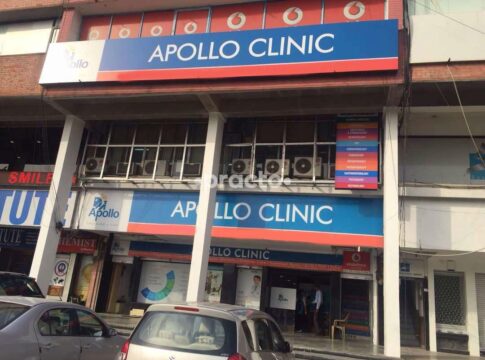 Doctors have a lot of knowledge about every medical field and prescribe proper medication and guidance. Just like Apollo Hospitals the Apollo Clinic offers best medical treatments in various departments like Cardiology, Nephrology, Gynecology, Orthopedics, Psychiatry, Dermatology, ENT, Diagnostics. We highly recommend you to visit the center. Totally lives up to its name!
Address– Apollo Clinic, SCO 170-171, Madhya Marg, 9C, Chandigarh, 160017
Contact Number– 1860 500 7788
Timings– 8am-9pm (7 days a week)
Website– www.apolloclinic.com
View Directions– Google Map
6. Santokh Hospital Chandigarh
Furthermore, Santokh Hospital is one of the multispecialty hospitals that offers the services of reputed and highly qualified consultants round the clock. The hospital is fully equipped with best-in-class facilities, cutting-edge technologies, and expert doctors and surgeons.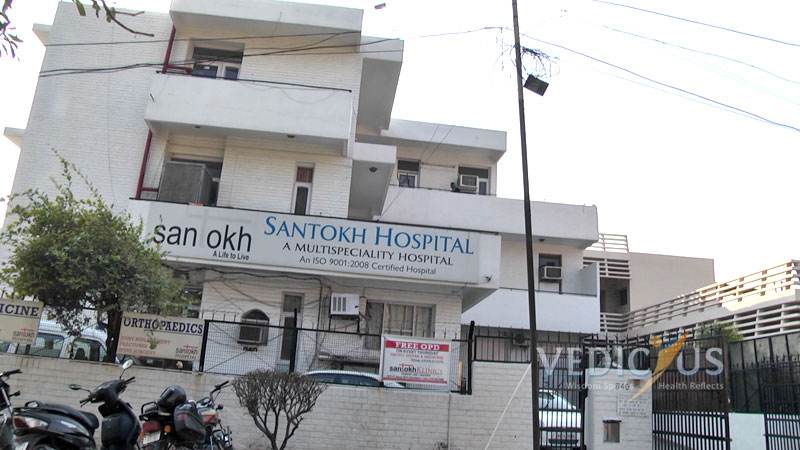 Apart from this, It has some of the new testing and treatment facilities and some of the best health and administrative staff in Chandigarh. The medical services offered here are not very expensive as well making it one of the best hospitals in Chandigarh.
Address– # 846, Dakshin Marg, Sector 38A, Chandigarh, 160014
Contact Number– 085588 66846
Timings– Open 24 Hours
Website– www.santokhhospital.in
View Directions– Google Map
7. CMC (Cheema Medical Complex) Hospital
Having some of the best technologies, the CMC Hospital in Chandigarh presents itself as a health care entity that spells quality in every aspect of treatment and care. Plus, serving patients with utmost care and compassion for more than 2 decades, Affordable pricing that suits masses is a stand out point for this premier medical institution.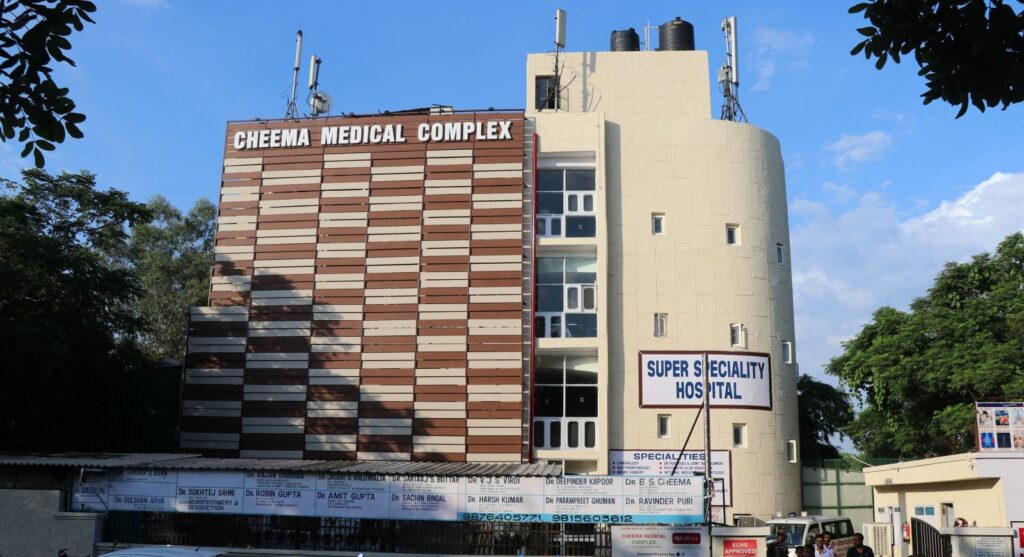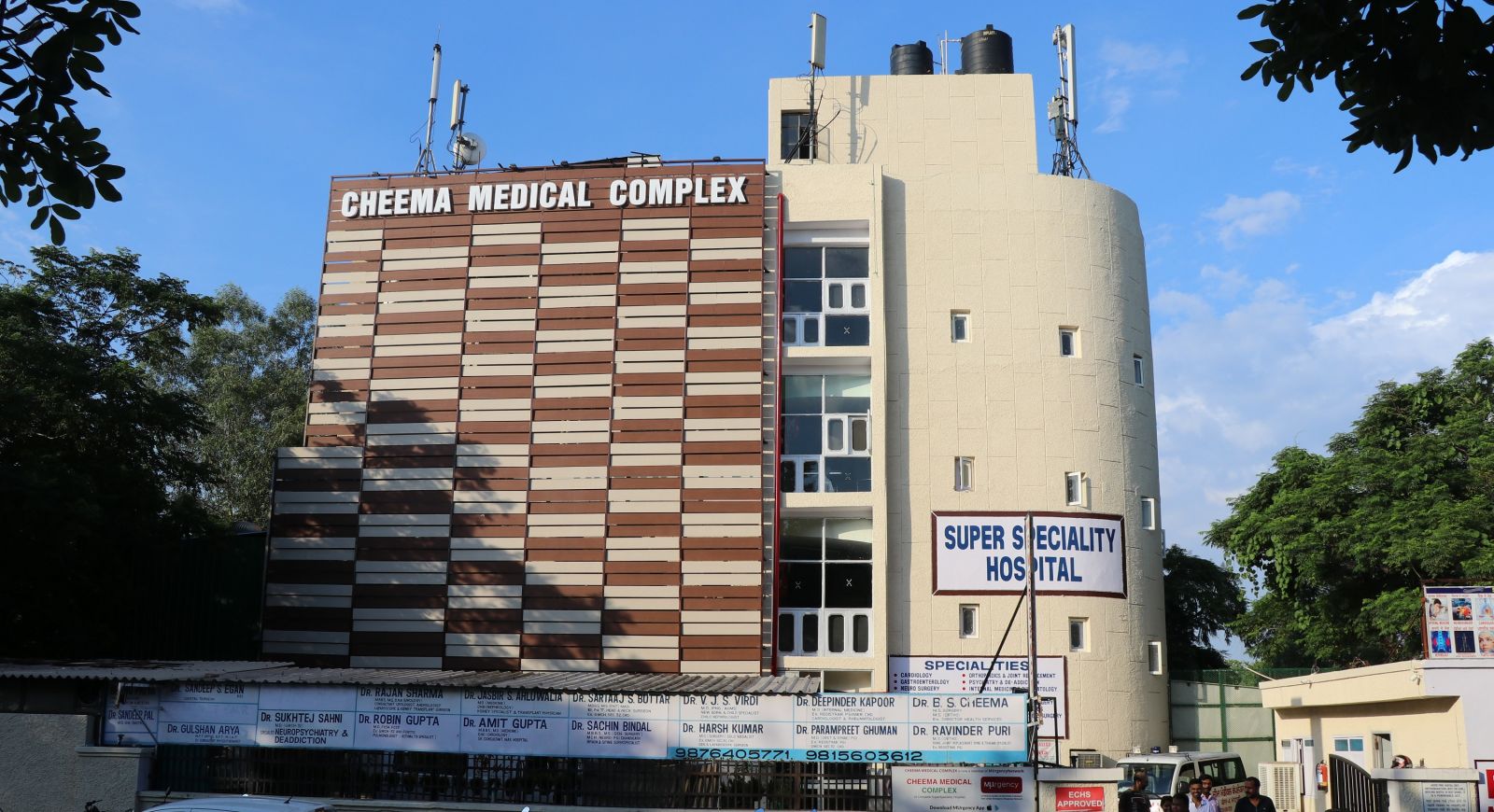 It incorporates a sophisticated ICU, blood bank, wireless radiology lab, kidney transplantation lab and various other servicesThe hospital is the first of its kind to specialise in minimally invasive and other specialties with a strong team of doctors, nurses and support staff.
Address– Phase-IV, Near Telephone Exchange, S.A.S. Nagar, Mohali (Punjab) -160059
Contact Number– 098888 22347
Timings– Open 24 Hours
Website– www.cmcmohali.com
View Directions– Google Map
8. Ivy Hospital Chandigarh
Last but not the least, with one of the best doctors, IVy Hospital gives the best medical treatment that every patient deserves. It has intense experience in their respective fields of expertise and state of the art medical facilities, the Sohana Hospital gives the best medical treatment that every patient deserves.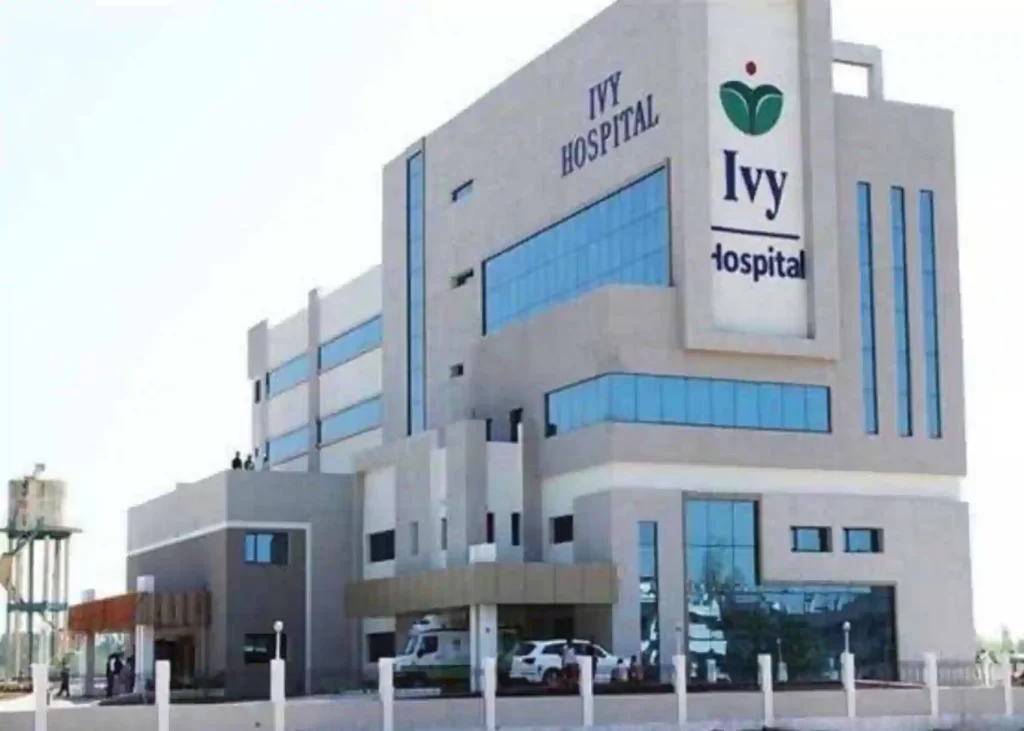 Some of the services that the hospital provides are in the departments of Urology, Nephrology, Cardiology, Neurology, Orthopaedics, Gynaecology, Dentistry. The hospital is run by Ivy healthcare group which is a rapidly growing medical group in the country. The hospital specialises in treatments and surgeries for acute organ diseases.
Address– Sector 71, Sahibzada Ajit Singh Nagar, Punjab 160071
Contact Number– 0172 7170000
Timings– Open 24 Hours
Website– www.ivyhospital.com
View Directions– Google Map
Keynote
To summarize, the hospitals in Chandigarh, Tricity makes sure that your family stays safe and healthy in any medical emergency. They cater to every health need and be open for all hours of the day in order to be ready for any emergency. This offers peace of mind to residents and ensures that the family stays safe no matter what. This article will help you to shortlist some hospitals as per our research and experience.
Also Read: Chandigarh Police, Yoga Centres in Chandigarh
For more information and updates, do follow us on ChandigarhBytes.