Taking a step further to check speeding in the city during night hours, the Chandigarh traffic police has introduced night speed radars. They would not only act as a barrier to violators, but will also help in lessening road accidents caused due to the violation during late hours. Shortly, challans will also issued to the violators through these radars.
Chandigarh Traffic Police Launched Night Speed Radars
Chandigarh Police, Traffic Department launched new portable night speed radars. With the help of night speed radar guns, speeding during late evening and night hours will be curbed, which will help in reducing road crashes. Soon, challans will also be issued through these night speed radars. Police officials believe that the night vision radars to check speeding would instill a sense of fear among people. And they would then drive within the permissible limit even after dusk. And which would ultimately reduce the probability of road mishaps occurring at night.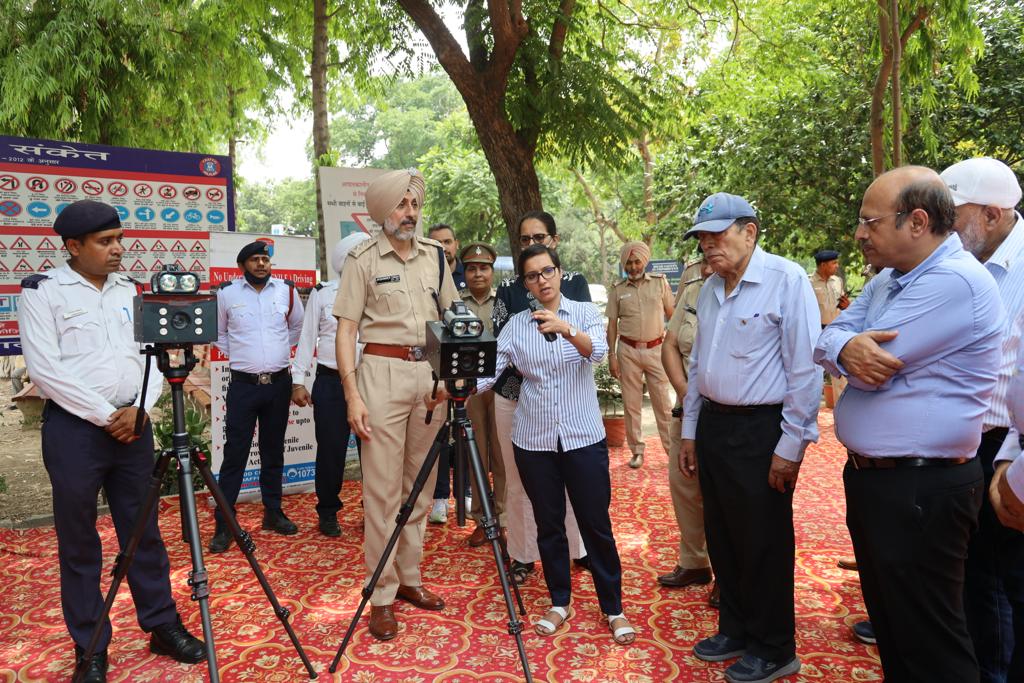 Lesser number of cops and empty roads encourages many motorists to press accelerators, which leads to road disasters. In 2018, 92.72% mishaps occurred due to speeding and rash driving.
Extraordinary Functionality of The Night Speed Radars
Police authorities said the night vision speed guns have a capacity to trace the speed limit of vehicles from 3km, are fitted with camera. Also, it can take a picture from a distance of 300 meters. Moreover, another important feature is that they can capture the image of a two-wheeler rider not wearing a helmet.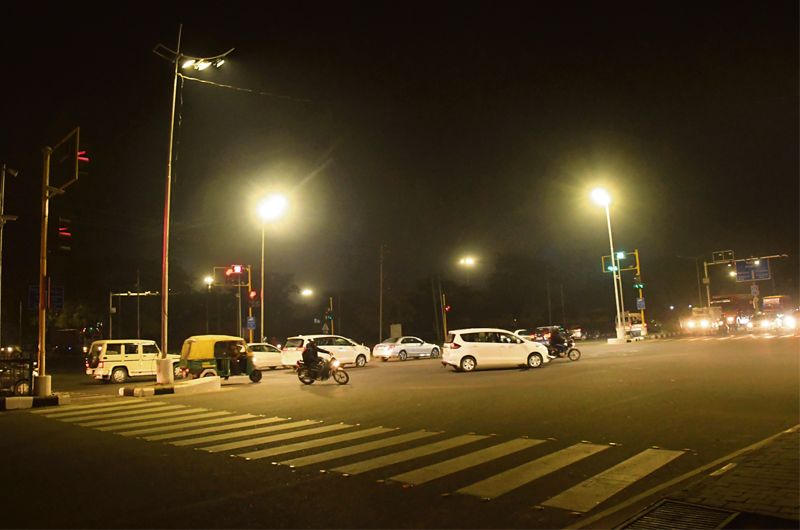 Furthermore, the Chandigarh traffic police have a total of 12 speed radar guns, out of which 9 can only be used during daylight.
Apart from this, special stickers for differently abled persons are also launched. They will be affixed on the front and rear windscreen of their vehicles.
Driving Stimulator Installed at the Chandigarh Traffic Park
In addition, two simulator driving machine comprising four-wheeler driving and two-wheeler driving have also been introduced. They are initiated for imparting driving skills to drivers at Children Traffic Park, Sector 23.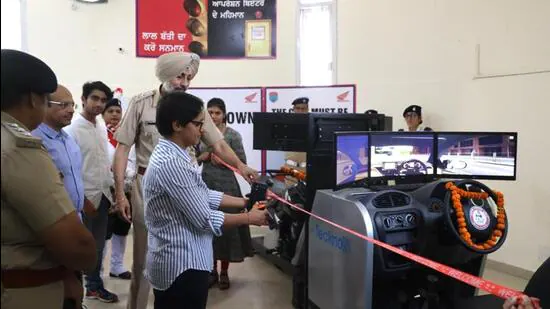 The objective is to make them aware of the common mistakes. For instance, not giving proper and timely signals on turning, not following traffic signs and road markings, invalid parking, speeding etc.
Keynote
UT traffic police in the view of taking several measures to check speeding in the city, introduced portable night speed radars. Plus, two simulator driving machines consisting of a 4 & 2-wheeler drivers are installed at Chandigarh traffic park. This is established to make the commuters aware about the traffic rules.
For more such important information and updates, do follow us on ChandigarhBytes.