Chandigarh Airport is situated in Mohali, India at a distance of approximately 12 km from Sec. 17(Chandigarh) bus stand. It's a joint project integrated under companies Act, 2013 by Airports Authority of India (AAI) in agreement with Punjab and Haryana Government. It incorporates both Domestic and International terminal with connecting flights to major cities of India and few from overseas.
Chandigarh Airport : History
An embodiment of modern architecture with its present time beauty has world class terminal wings. In addition, the airport building was built and opened on 14 April 2011. This air terminal was declared a customs airport on 19 August 2011, making it eligible for international flights. But, no international flight ever operated from this terminal.
In 2008, the Punjab Government bought land near the Jheurheri village by spending millions to build the new international terminal, which was completed in 2015. It was inaugurated by Prime Minister Narendra Modi on 11 September 2015 and became operational in October 2015. Both Punjab and Haryana Government, along with the Airports Authority of India hold their shares along in the new terminal building.
In 2015, the Mohali Industries Association filed a legal appeal in the Punjab and Haryana High Court for non-operation of international flights on the airport. Thus, after countless hearings at Punjab and Haryana High Court, IndiGo and Air India started flights to Dubai and Sharjah respectively in 2016. Later, more International flights were included.
This latest environment-friendly terminal is unique in India and was built by Larsen and Toubro. Moreover, the interior of the airport consists plants, which gives a feeling of a botanical garden.
Later in 2017, the name of Chandigarh International Airport was changed on the name of Indian freedom fighter Shaheed Bhagat Singh. Thereby, it was named as Shaheed Bhagat Singh International Airport and it also got well-connected to significant Indian cities.
Terminals
Chandigarh Airport encompasses two terminals which are as follows:
Terminal 1: Domestic
Firstly, Terminal 1 is largely used for the domestic flights. Throughout the day, so many numbers of domestic flights run down from here. The terminal provides several facilities to the passengers and is well maintained by the Airport Authority.
Terminal 2: International
Secondly, Terminal 2 is made for the international operations. It looks classy and great. The approach is much better than the old airport with the new aerocity road via Mohali being a traffic free expressway to the terminal. Overall, the terminal has been greatly improved and has great views of air force planes and helicopters !
How to Reach Chandigarh Airport?
Chandigarh Airport is well connected by several transport services such as buses, rail, autorickshaws and cabs/taxis.
Bus: The airport is located at an approximate distance of 19 km from the Chandigarh's bus stand. In fact, from the airport, there is a special bus provision for picking passengers. It's a red colored bus (38,38-A) usually waits just near the taxi stand and the last location for drop is Sector 43, Chandigarh.
Chandigarh Airport Shuttle Bus: The bus service started on 17 Feb, 2022. Its connectivity has been fixed along with the schedule of each flight. Whenever the flight arrives, at least one bus will be available for the passengers at that time. Plus, when the flight is to go, it will go the airport from Chandigarh's bus stand about an hour ago. The schedule is as follows:
4:30 am: ISBT-17 to the Chandigarh Airport
5:30 am: Airport to Chandigarh
Buses will run at a frequency of 15-20 minutes
Our Instagram handle also updated about the same when this facility was introduced.
Taxi: There are taxis that you can hire from the airport.
Autorickshaws: An additional, one can also take an auto from the parking area which is near the taxi stand.
Rail: Next, the distance between Chandigarh Airport and the railway station is around 13 km. One can hire a taxi or take a bus to reach the railway station that connects the union territory to all the major cities and towns of the country.
Incase, you still haven't checked Chandigarh MC Elections 2021 Final Results Released, then do click on this link.
Flight Information
Popular Domestic Flights from Chandigarh are:
Likewise, popular International Flights from Chandigarh are:
Chandigarh to Dubai Flights
Chandigarh to Sharjah Flights
Flight Route from Chandigarh to Singapore
Flight Route from Chandigarh to Kathmandu
Chandigarh to Doha Flights
India's First Air Taxi
In 2021, India's 1st sir taxi service was also started to operate from Chandigarh to Hisar.
Helpful Tips : Occasionally, Chandigarh weather experiences dense fog and severe climatic conditions in winter seasons. For this reason, flights may be rescheduled or cancelled. Henceforth, it is necessary to check for flight schedules or plan your travel as per the weather conditions.
Facilities Provided at the Chandigarh Airport
There are multiple advanced and modern facilities offered by the airport for their valuable passengers arriving and departing
• Baggage Services
To begin with, baggage trolleys and escorts are available on the airport under the Baggage services. As well as, scanners and security surveillance of baggage is available there.
• Places to Shop and Eat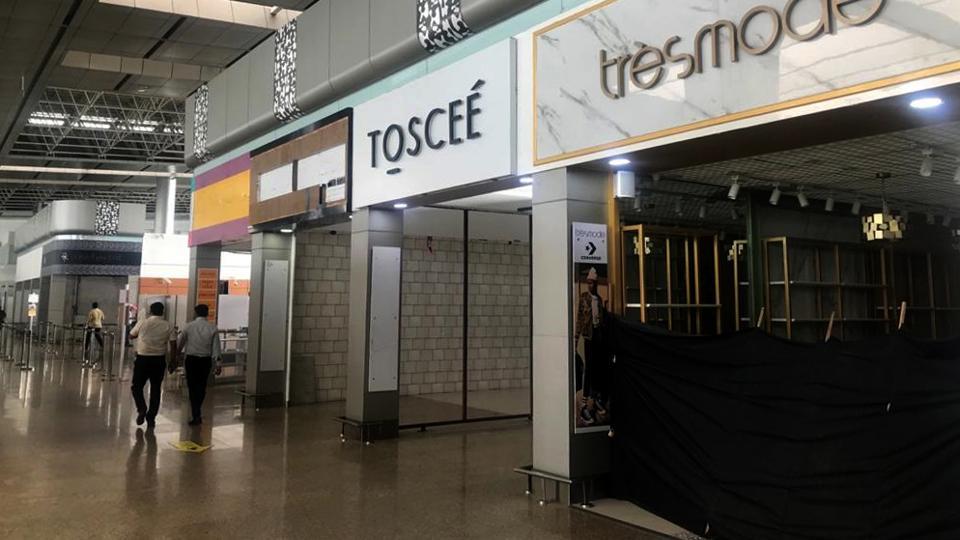 Additionally, there are various shops situated within the airport premises. To illustrate, stationery, jewellery, apparels, magazines and many others.
• Eateries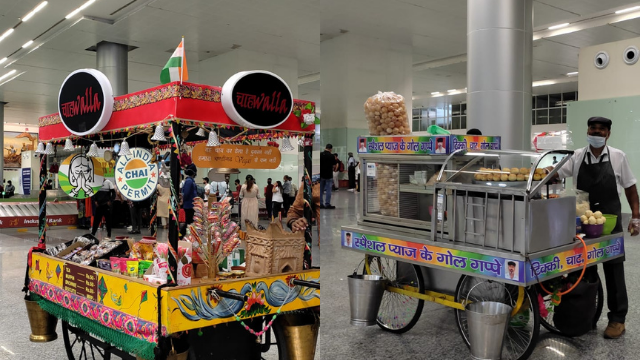 Again, street food, chai stalls, the bakery, cafes and restaurants are also there where you can enjoy lip smacking food.
• Duty Free Shopping
Further, the duty free shops available makes it possible for all to get different kinds of product at a very affordable rate.
• For Elderly and Physically Disabled
Equally important, there are efficient services offered to the elderly and the physically disabled to help make their journeys pleasant and hassle-free.
• Additional Facilities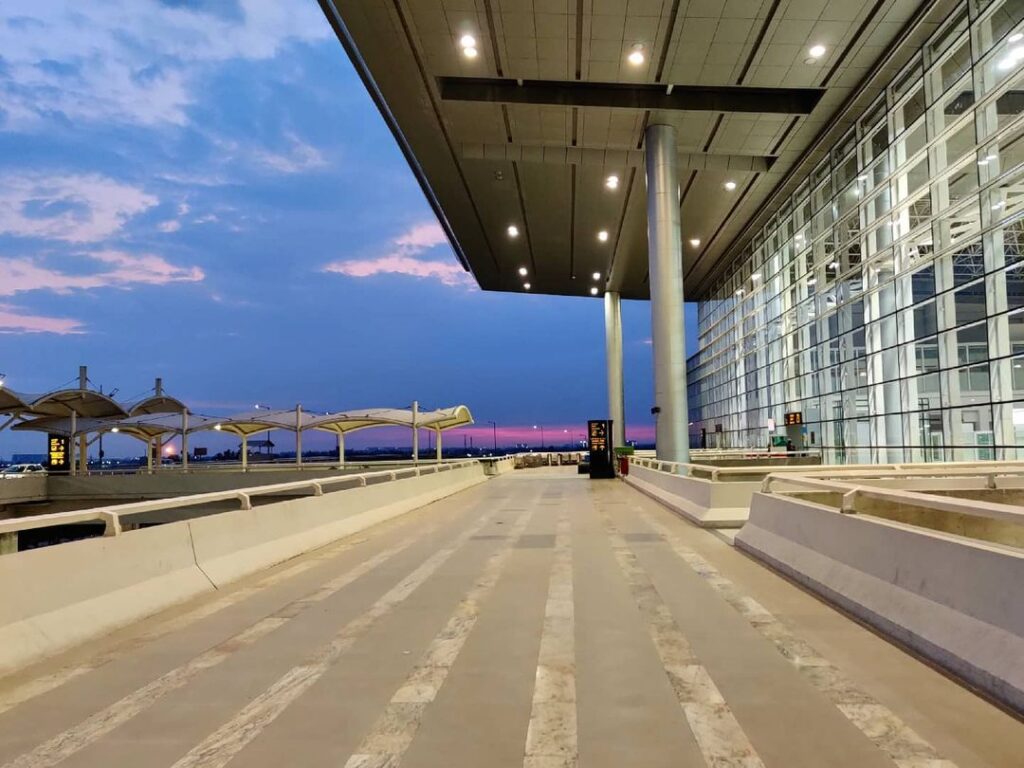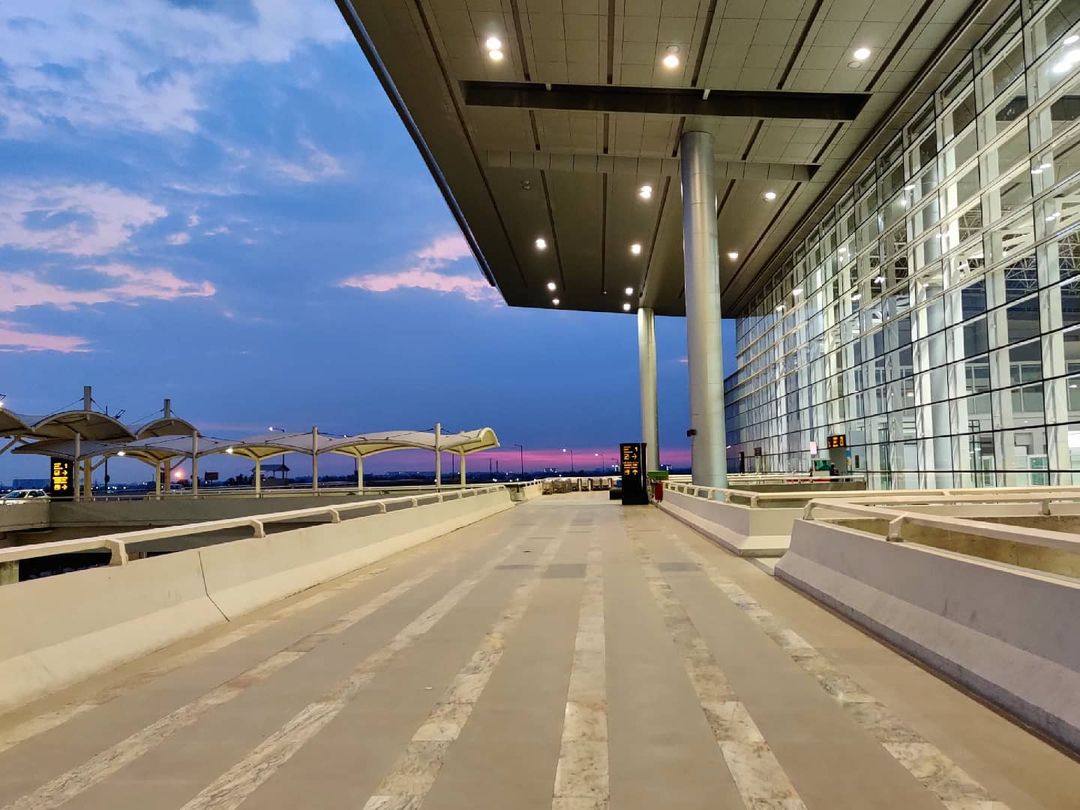 Lastly, it includes 4 aerobridges, 48 check-in counters, escalators and lifts, parking bays, air-conditioned lounges, restaurants, Wi-Fi and automated parking spaces for over 500 vehicles.
Also read: Chandigarh Latest Covid Guidelines, Covid Vaccination for Children in Chandigarh
Hotels/ Accommodations
The 'City Beautiful' has many hotels ranging from affordable to hi-class ones suiting every tourist's pockets. For instance, Sun Beam JW Marriott, Lemon Tree Hotel and The Lalit are choices for those looking for high star accommodation. Plus, the city offers more pocket friendly stay options such as Hotel Kailash Palace, Hotel Citi Heights 22, Hotel Palmdale, Hotel Tree In and Hotel Diamond Inn. Apart from this, there are some homestays dormitories you can find in the town.
Address and Contact Information
Shaheed Bhagat Singh International Airport
New Civil Air Terminal
Mohali District, , Sahibzada Ajit Singh Nagar,
Punjab 140306
Enquiry Number: 91 172 265 9886
Last Words
In a nutshell, Chandigarh Airport, one of a kind is a joint association of Haryana and Punjab Government. Situated in Mohali, has numerous daily flights and many airlines offer budget and discounted air tickets to the airport, making air travel a popular option. Easily accessible by any mode of transport, the airport provides various services to its passengers and continues to give them a world-class treatment.
FAQ
1. Is Chandigarh and Mohali airport same?
Yes, it is. Since, both Haryana and Punjab government holds stakes in the airport.
2. Is Chandigarh airport open for international flights?
Yes, it is.
3. What are the top airline brands that operate from Chandigarh airport frequently?
Jet Airways, Indigo, Go First and SpiceJet.
4. What is the airport code for Chandigarh airport?
IXC
5. Is Chandigarh airport domestic or international?
It is for both the flights.
6. What are the most frequent routes from Chandigarh airport?
Chandigarh to New Delhi with around 451 weekly flights respectively.
Furthermore, you might be interested in reading Chandigarh Police.
For more such content, updates and information, do follow us on ChandigarhBytes.