State election commissioner SK Srivastava said the results of the Chandigarh MC elections 2021 will be declared on December 27, Monday. This time, the wards have been increased from 26 to 35. A control room was set up to monitor the daily activities of the elections. Chandigarh Nagar Nigam Chunav results are finally published, keep scrolling to know the full details.
The counting of votes for the 35 wards of Chandigarh that went to the elections on December 24, started around 9am and by 2 pm, the final results were out
Additionally, in case you want to know your ward and respective candidate list and their details, click here.
Results
The counting of votes for the Chandigarh municipal corporation elections got finally released today. It was conducted at nine designated centres in the city and the final results are mentioned below. Know Chandigarh Nagar Nigam Chunav and know which councilor is chosen to transform and for the betterment of your area. Further, know who was the runner-up party and by how many votes they lost their seat.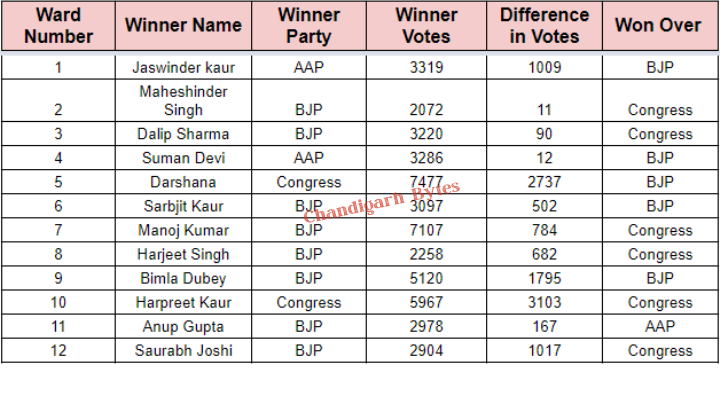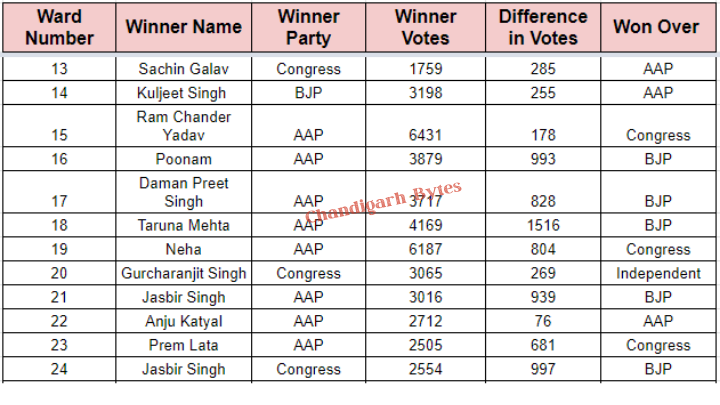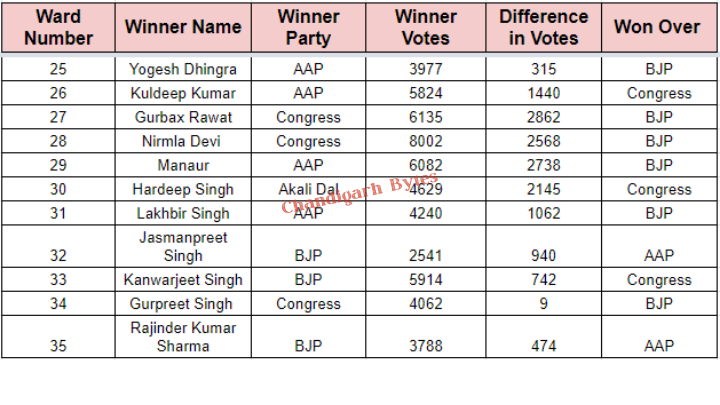 To summarize, to all the anticipated Chandigarh residents, the results for the Chandigarh MC elections 2021 are finally published. Go through the above given lists to find out who won and who lost.
For more updates, follow us on ChandigarhBytes.