Chandigarhians know how to enjoy on a mammoth scale, be it exploring parties, shopping places and trying different foods. Yet another reason for them to have unlimited fun is this wonder carnival. Haven't heard of it, right?

So, our dear Chandigarh & Tricity people, let us disclose about it. You will be absolutely thrilled to know that Wonder Carnival, which was earlier held in Gurugram, is finally coming to your town. Aaaand it is going to be the quintessential event of the season.
Wonder Carnival, Chandigarh – Get Ready For An Unforgettable Time
This carnival began at Leisure Valley, Gurugram on July 9th and continued till July 31st. Now, it's making its way to our city and will totally be a Paisa Wasool Event. The iconic late-summer carnival will be here till September 4.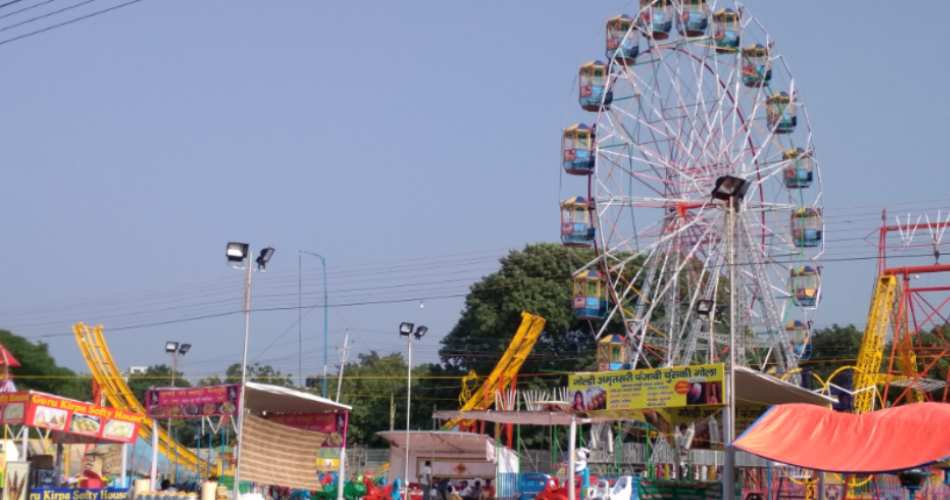 So, for a wonderful time and for a quality time spent with your family and friends, you just can't miss going to this fun-filled carnival.
Things To Do At The Wonder Carnival
The Wonder Carnival offers a wide variety of entertainment and events, rides and games, a delicious variety of cuisines and shopping are also popular highlights of this event. There will be no shortage of interactive experiences, live entertainment, music, and unique competitions to see
Here are our picks for the top things to do at the Wonder Carnival this year.

1. A Huge Food Court to Try All The Yummilicious Food
To begin with, one of the best parts of this carnival is being able to try all of the finger-licking food items.
2. Hop on Some Rides
It's not a carnival without rides so hop on a few rides to let your inner child out. Whether it's the ferris wheel or one of the fun houses, there are a ton of classic rides spread throughout the grounds. Just to name a few, Ferris Wheels, Pirate Ship, Revolving Tower, Carousel, Moon Coaster, Striking Cars, Tora Tora Ride, etc. will be included.
3. Shop Till You Drop
Thirdly, the Wonder Carnival will be a massive marketplace where you can find unique finds at a steal of a price. You can get everything from handmade goods, home and garden items. There are also warehouse sales having fashionable and trendy clothing stuff.
4. Witness A Scary Haunted House
The element of something spooky that we may or may not see but can feel its presence is a thought that is both thrilling as well as scary. And, to experience that you can definitely get an entry ticket for this haunted house. Get along with your buddies and have a daring adventure.
5. Catch Live Shows & DJ Performances
There are many live cultural performances that will let you groove on your favourites of music numbers. So, make sure to stick around with your family and friends to make the best of this event.
6. Never Miss The Instagrammable Photo Corners
Get your phone cameras clicking and bless your Instagram feeds with the bestest of memories that this carnival is going to offer. The event is going to be all crowds, so make sure you're ready with the photo features on and definitely your poses. 🙂
So, people, prepare yourself for a joyful time and make this carnival a successful one. Go along and maximise your fun for families and friends.

Name of the Event : Wonder Carnival
When is it Going to Be Held : 17 August – 4 September
Get Directions : Google Map
Where is It : Carnival Grounds Opposite Sector 34 – A Gurudwara, Chandigarh
Timings : 5 PM – 11 PM
Ticket Charges :
The price range starts from – Rs 49
Where Can I Buy Tickets From :
Online Mode – Ticket Purchase Link
Physical Mode – You can always buy tickets directly from outside the venue.
So, people, prepare yourself for a joyful time and make this carnival a successful one. Go along and maximise your fun for families and friends.
You Might Be Interested In : Best Places to have festive vibes in Chandigarh,
Less Explored Chandigarh TRICITY
For more such interesting information and updates, do follow us on ChandigarhBytes.