We really feel you when you don't like leaving your pet and going out. Well, we've found the best pet-friendly cafes in Chandigarh, Tricity which allow both you and your furry friend to sit, chill and have a meal together. It is the paw-fect way to give your pet a well deserving day out. We've rounded up a list of pet-friendly restaurants in Chandigarh, Tricity for you to chill out with your fur babies.
6 Best Pet Friendly Restaurants In Chandigarh Tricity For Your Next Furry Date!
Our dogs are extremely adorable to us and each time you have to leave home, two pairs of sad eyes follow your every move as we get ready – they know it all – and when we go to the door, tiny whines tug at my heartstrings. We understand you really hate leaving them alone.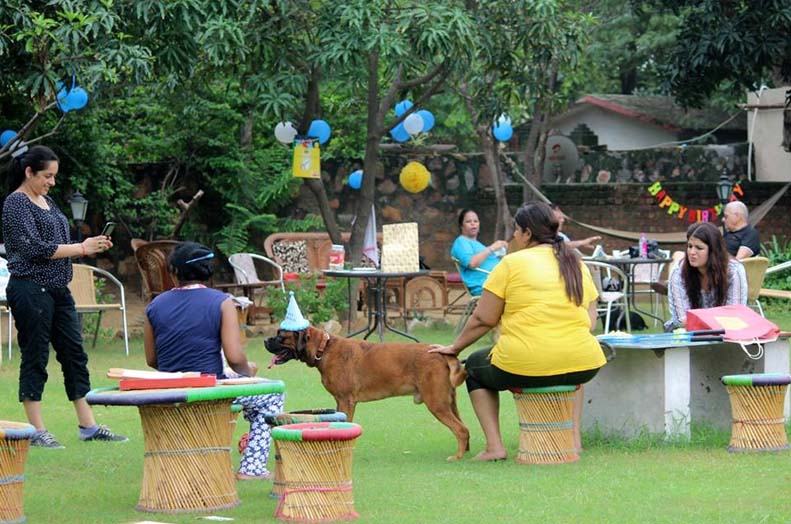 Also, many dog lovers need to carry their fuzzy relatives with them to lunch, the supermarket, or even an extended get-away. Settings that invite these four-legged guests are the undeniable arrangement. Here is the list of all the pet-friendly cafes in Chandigarh Tricity where you and your fuzzball can have a meal together without any worries.
1. Lush Life, Chandigarh
First and foremost, Lushlife is also one of the best pet friendly restaurants in Chandigarh, Tricity, happens to be pet-friendly for patrons. It can very often be seen dining with their four-legged pals right in the next chair. They have outdoor stunning seating with a casual and friendly ambience. Your evenings with their pets  in the garden can be really pretty. 
Your dogs can play around and enjoy their playdate easily while you munch on the delicious menu.
2. Beans n Brooks Cafe, Mohali
It's a perfect place for you to relax with a cup of freshly brewed coffee on your table and an interesting novel in your hand while you tag along with your dog. A highly rated cafe that sweeps all coffee lovers off their feet with its fresh, aromatic brews.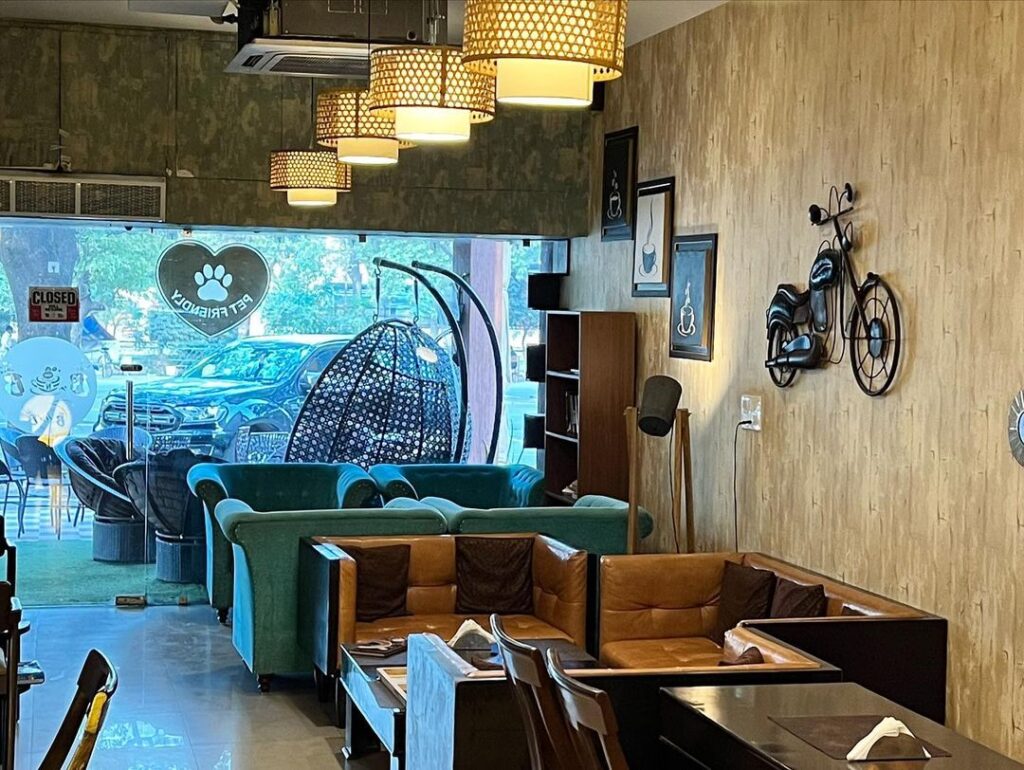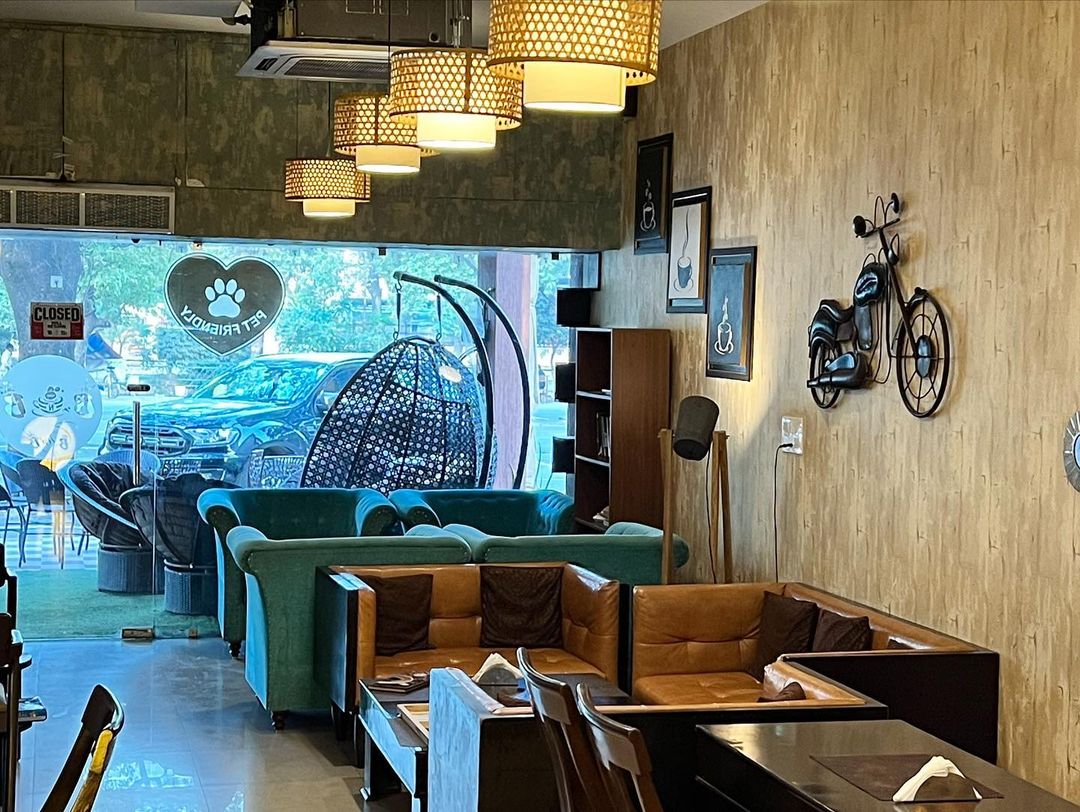 This cafe is highly recommended for enjoying a peaceful conversation with friends or a loved one. The joint has a phenomenal ambience and gives off laid back vibes.
3. Your Sugar Daddy Cafe, Mohali
Nothing beats a good quality time with your doggo as this cafe has a lot to offer – Free Wifi, Scrumptious Meals and a pet-friendly environment to make your day. If you're looking for a stress buster then you definitely need to visit this place. The perfect place to catch up with a friend, spend quiet time with a book or catch up with work. And your dog is so happy to be with you.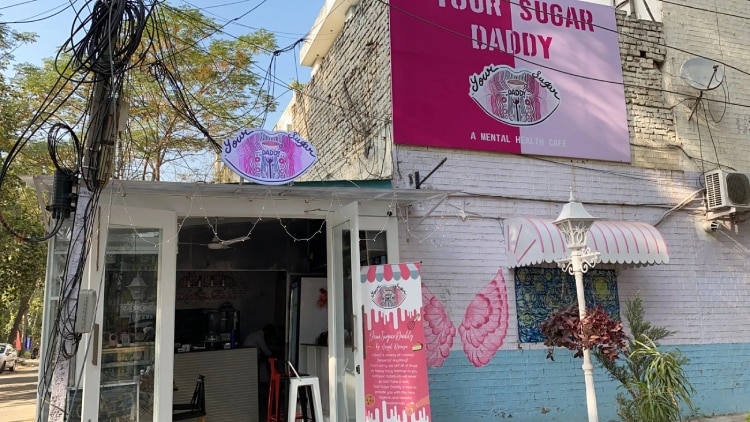 In simple words, if sharing a meal with your pooch is on the agenda, the restaurant has a specially curated menu for them, which can be customised.
You can also have a look at our Instagram Post about pet-friendly restaurants
4. Socials, Chandigarh
Socials warmly welcomes all furry friends. And that's not all. From the finger-licking good food to the stunning crowd & decor to the immaculate vibe, this restaurant has wooed our hearts!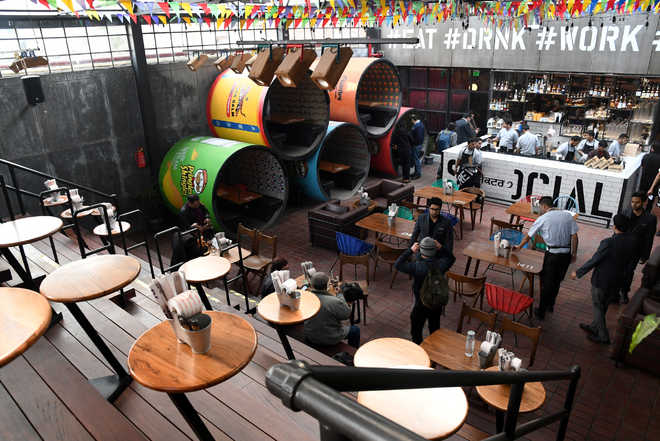 The food is great, and well worth a trip just to savour it hot and fresh. Here, you can help your pet socialize better while you gorge on the delicious, lip-smacking menu. Patrons vouch for this awesome and super-charming place which is always warm to pets. So folks, head over with your pups, ASAP!
5. Casa Bella Vista, Chandigarh
What better place to tank up or unwind with your four-legged companion than in your charming neighbourhood café where the warmth and friendliness make you comfortable and happy any time of the day. It has an outdoor seating area for your pup to have a gala time.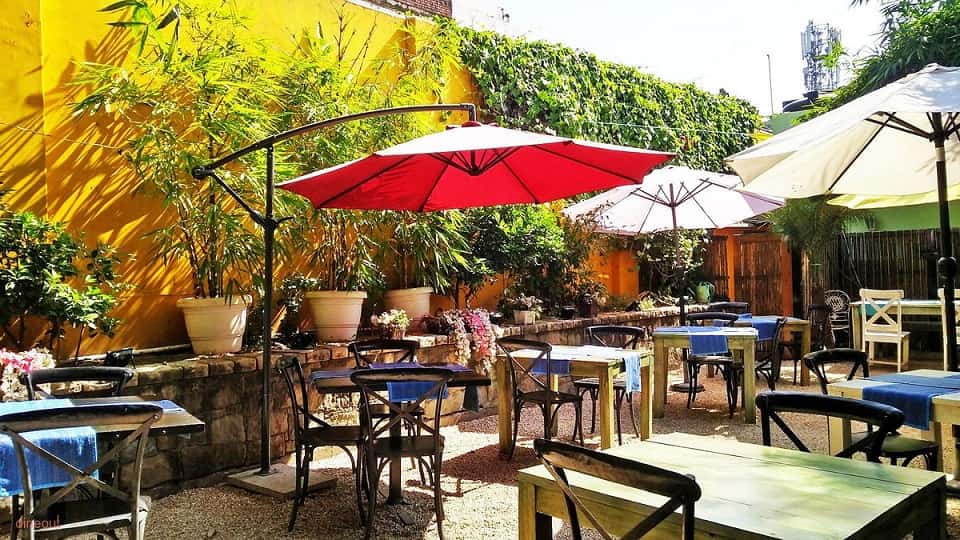 The interiors are nice and pretty, incorporating comfortable seating for the customers to relax and chill . So head over to treat your furry friend and yourself to yummy meals and a fun-filled day.
6. Nine Quarters, Panchkula 
Last but not the least, Nine quarters, Panchkula is a small cafe in size but is extremely amazing. As you enter it, you feel so impressed by its ambience and the Harry Potter theme which is used. This cafe will feel like a great place for those who are wizarding World of Harry Potter 's Fans.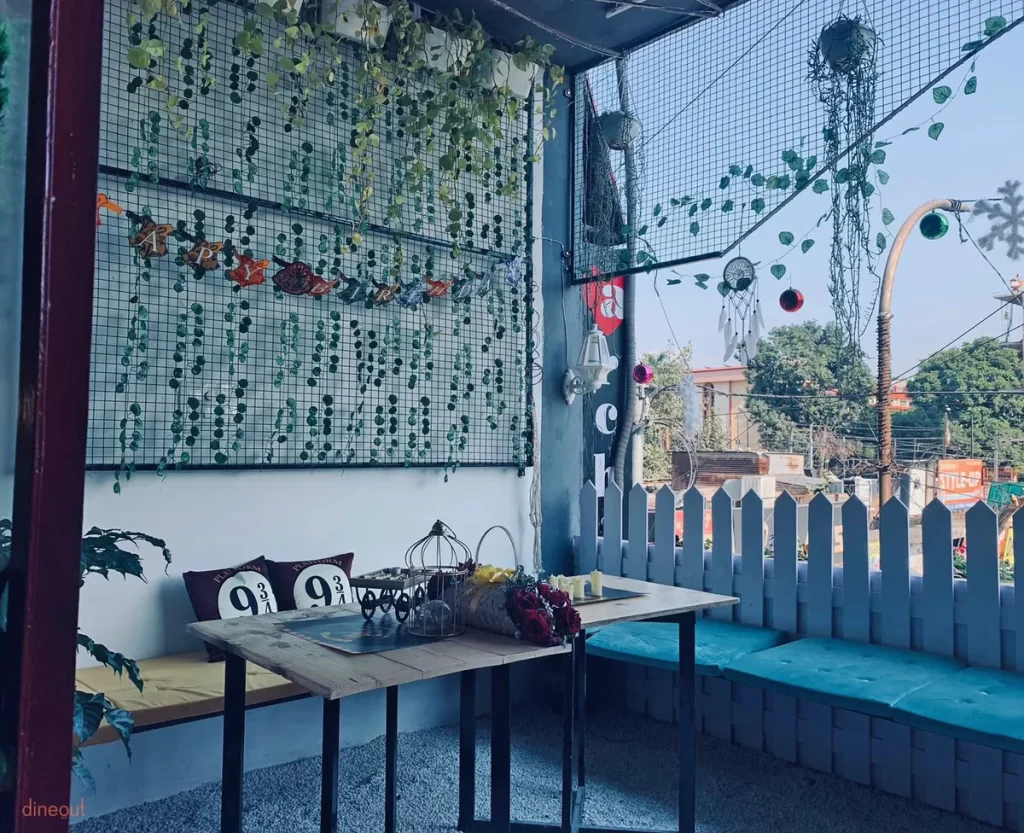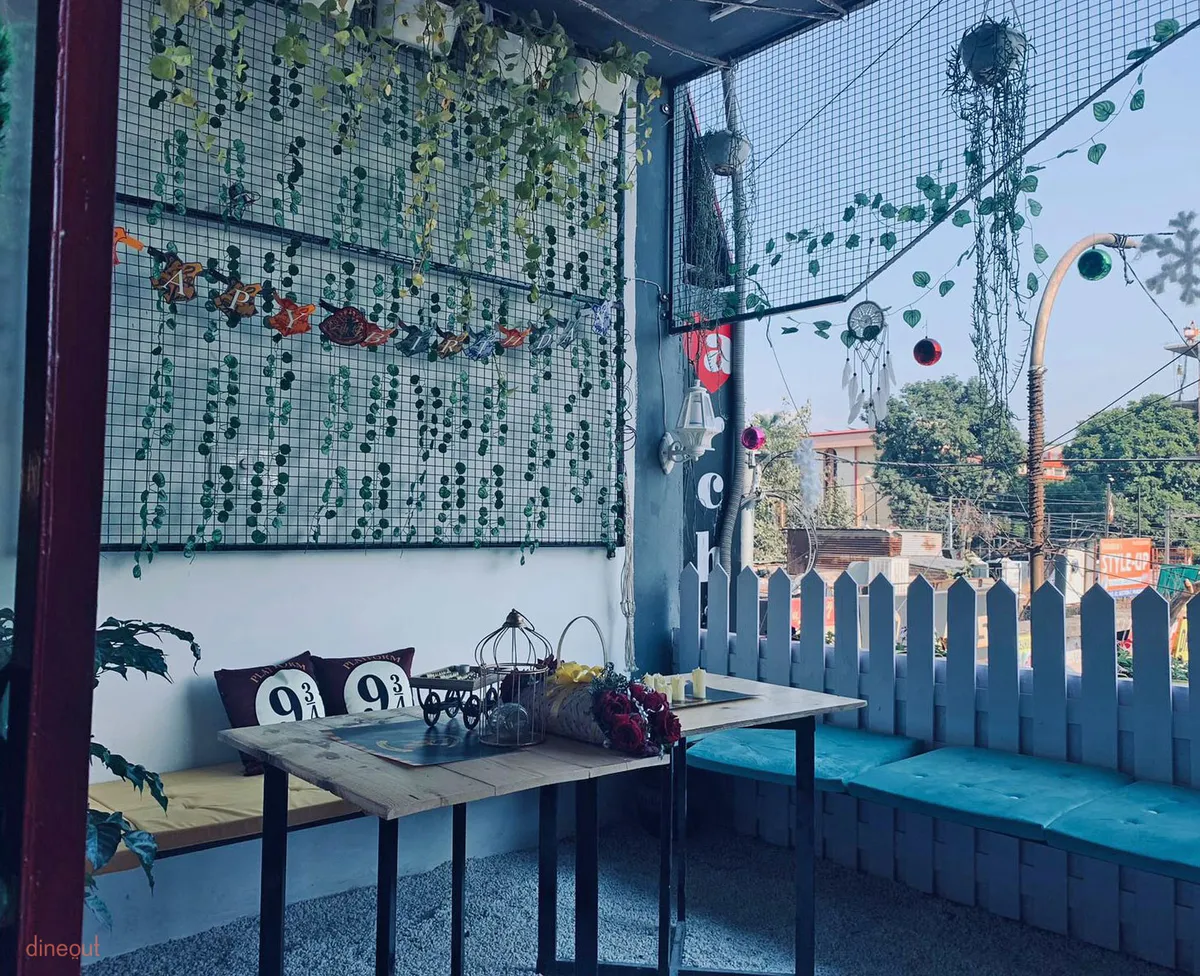 And the fact that you can take your dogs too! The food and beverages are excellent and it's got such a nice ambience that you could spend all day there. There's a very thoughtful pet menu and treats are available so that your pets can also have a meal out for a change!
Last Words
These are our 7 favourite pet friendly restaurants in Chandigarh Tricity where you can go on a date with your four-legged best friend. Their staff is more than welcoming to dogs and even takes care of them while you spend a quiet and amazing time. Finally, there's always cats and dogs roaming around in the restaurant's outdoor area so your pet won't feel lonely!
You Might be interested in: Best Cafes in Chandigarh, Best Coffee Places in Chandigarh
For more such interesting information and updates, do follow us on ChandigarhBytes.