Chandigarh is known for its Sukhna Lake on one hand, and the Rock Garden on the other. Designed by the famous French architect, Le Corbusier, the city in northern India is famous for its greenery and organized structure. While these highlights of the city are definitely breathtaking, the daily heartbeat of the city lies in the unique and lesser visited places in and around Chandigarh which are worth your time and resources as well.
Despite its undeniable familiarity, Chandigarh is a place that keeps surprising us with new wonders. These include places to chill, eat or even spend a quiet afternoon away from the hustle and bustle. We decided to uncover these hidden gems, and bring to you gorgeous spots that almost make us feel like we don't know our city. So, if you're in the city, you can check out the few underrated places around the corner with your friends and family.
Top 10 Lesser Visited Places In Chandigarh TRICITY
1. GEOMETRIC HILL
To begin with, starting off with the most unique and interesting architectures of the city. The founder of Chandigarh, Le Corbusier, built the hill construction waste.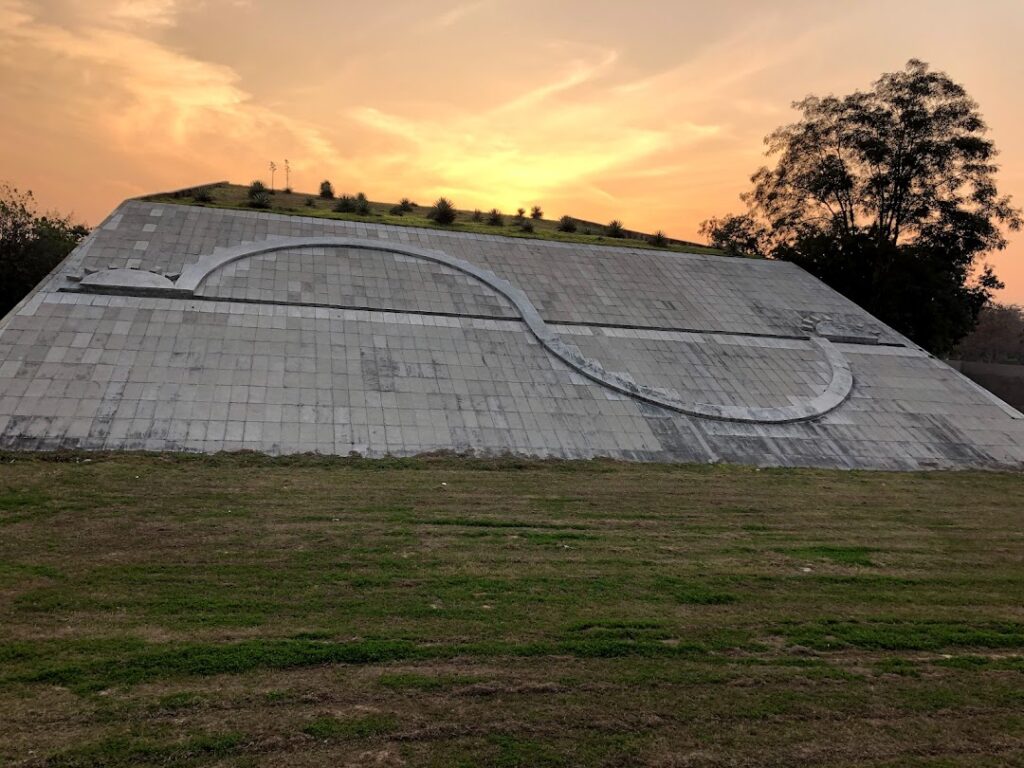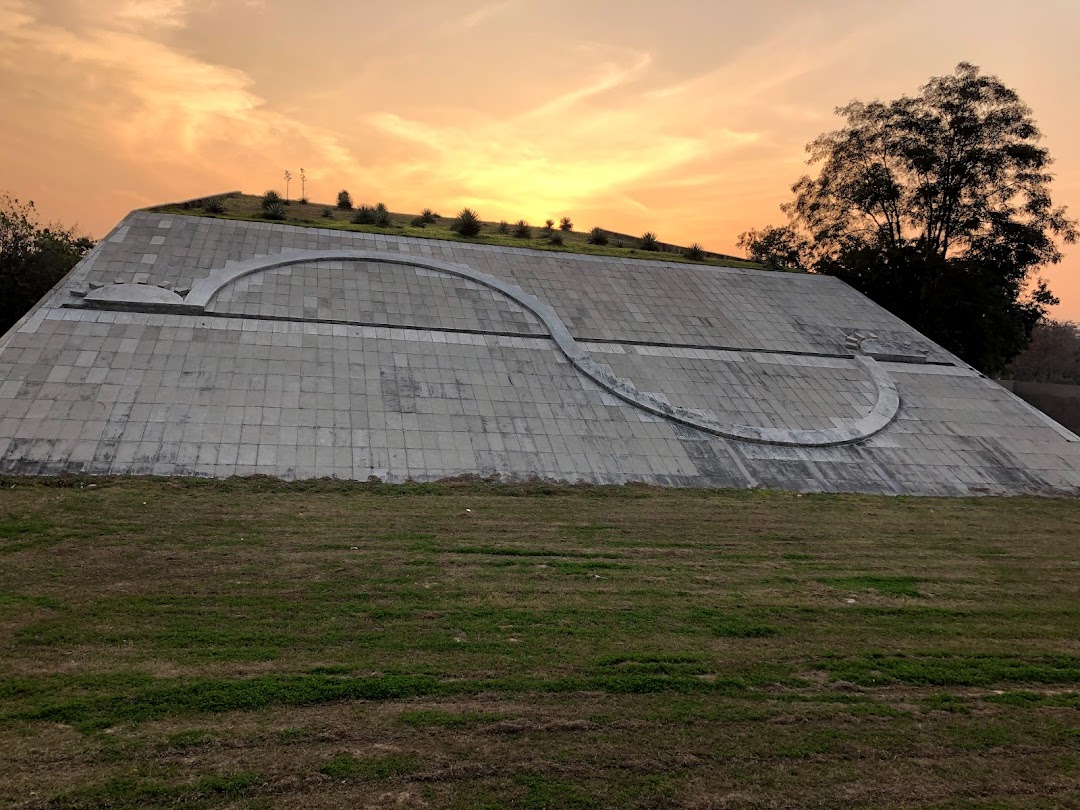 Geometric Hill is a UNESCO World Heritage Site covering the area of around 100 acres and is a prime manifestation of Chandigarh's architecture. This hill is a government compound designed by the architect Le Corbusier. Corbusier made this hill with construction from waste. He has created a mound that would hide the assembly from the road. Additionally, the hill exhibits some artwork on it.
Further, this location is beyond other tourist spots of Chandigarh that you have mostly heard of. It includes three monuments, three buildings, and a lake. It is indeed one of the most remarkable monuments in the city.
Location– Capital Complex , Sector 1, Chandigarh, 160001
Timings- 10:00AM-5:00PM for all the days. Mornings Tours are 10:00 am, 12:00 pm (noon) & 3:00 pm
All visitors should carry there Original Id with themselves.
Entry Fee- Free
2. TOWER OF SHADOWS
Located close to the Legislative Assembly in the Capitol Complex, this airy, partially-open hall a symbolic structure in the town. It's a very high building which reflects Le Corbusier's interest in studying the penetration of sunlight inside a building. The sun can be controlled at all four cardinal points of an edifice and even manipulated in a hot country to reduce temperatures. It traces the path of the sun through shadows, which are cast both inside and outside the tower.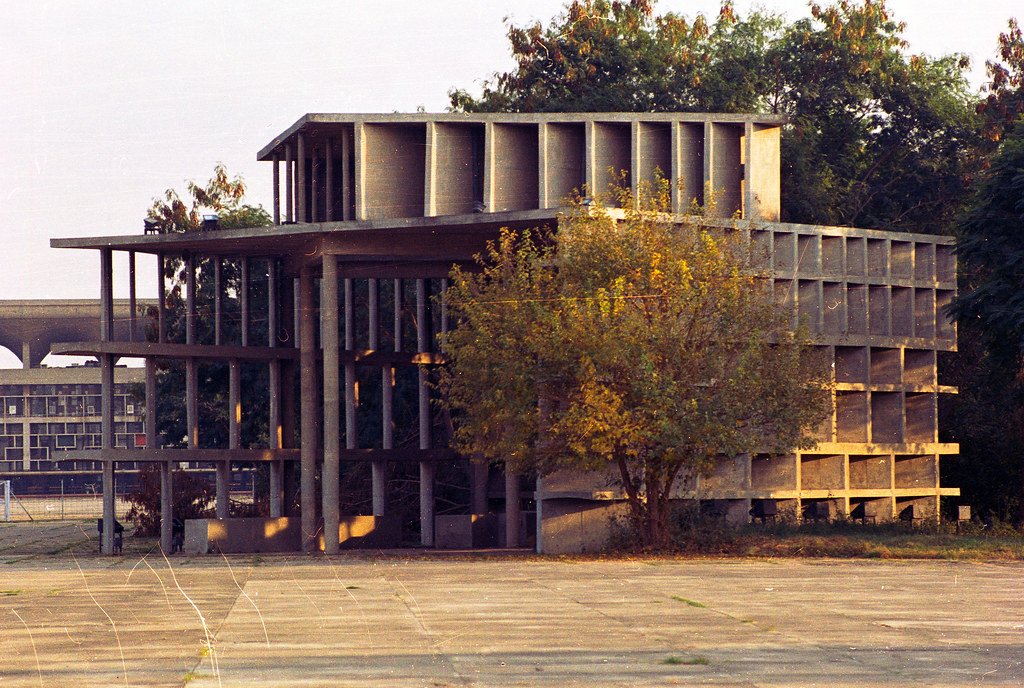 Moreover, this fascinating building is located inside the campus of Panjab University, next to a lake. Its lotus-shaped structure was meant to evoke the image of a flower floating in a pool of water. In addition, it was designed by Le Corbusier's cousin Pierre Jeanneret, who also designed several other buildings in the university, including the administrative block, and the arts and science blocks.
Location– Capital Complex, Sector 1, Chandigarh, 160001
Timings-10:00AM-5:00PM for all the days. Mornings Tours are 10:00 am, 12:00 pm (noon) & 3:00 pm
All visitors should carry there Original Id with themselves.
Entry Fee- Free
3. INTERNATIONAL DOLL'S MUSEUM
Are you looking for a place to enjoy their love for dolls and miniatures? Have you heard about a Doll Museum in Chandigarh? Well!! There is one such museum which showcases dolls and their miniatures from different parts from India and from around the world. It was established in 1985 by Chandigarh Administration.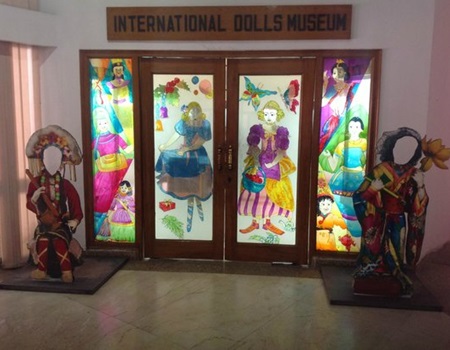 Dolls are dresses up in traditional clothing of different regions of India. Besides this, there are dolls some European fairytales, Latin American and Russians. Additionally, they have also recreated some scenes from Indian heritage and Walt Disney movies to showcase dolls.
The museum is situated in a lovely location. Lots of nature around and a cozy small building. It is an enriching experience not only for the kids but adults also. So, all you art lovers, come here, explore and encourage this lovely museum.
Location– Bal Bhawan, Udyog Path, Sector 23B, Chandigarh, 160023
Timings- 10:00AM-4:30PM for Tuesday-Sunday, Monday closed
Entry fee– Rs 10/- for adults. Free for children below 12 years of age and for senior citizens
4. FATEH BURJ
You will be surprised to know that Qutub Minar is not the tallest Minar of India. Well, Mohali's pride, Fateh Burj is!
Fatehburj memorial was opened in 2011. It marked the battle of Chappar Chiri, in which Baba Banda Singh Bahadur defeated Wazir Shah. Wazir was extremely cruel on non Muslims and illegally killed chhote Saahibzaade Zoravar Singh and Fateh Singh. A place to bow down to our ancestors and especially the Sikhs who stood like a rock against the rules to protect our culture and traditions. The part of history that we aren't aware about . A must visit place to revisit our history from our perspective.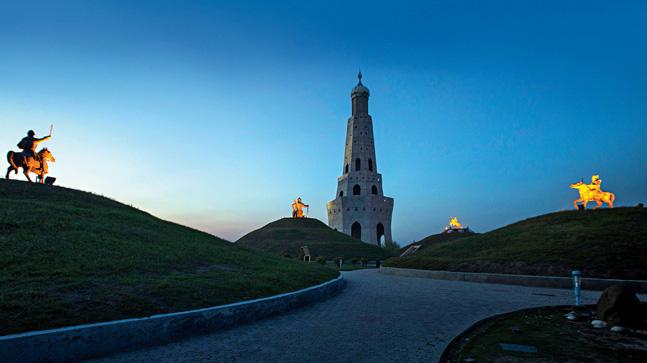 Staff is friendly, informative, and very helpful. Grounds are kept clean. Gardens are well kept, watered, and have some beautiful flowers. Overall nicely maintained, this place can be beautiful during morning and evening time.
Location– Chappar Chiri, Sector 93, Sahibzada Ajit Singh Nagar, Punjab 140307
Distance from Chandigarh– About 30 minutes drive
Timings– 10:00AM-7:00PM for Tuesday-Sunday, Monday Closed
Entry fee– Free
5. SHAHEED DR. DIWAN SINGH KALEPANI MUSEUM
Next on the list of lesser visited places in and around Chandigarh is Dr. Diwan Singh Kalepani Meseum. It is located in the beautiful Shivalik foothills in Siswan near Chandigarh, a state-of-the-art museum. It's an evidence to the extraordinary life of eminent Punjabi writer and martyr of the Indian freedom movement, Dr Diwan Singh Kalepani. Built by Dr. Kalepani's family, the museum is a celebration of his life and ideals; a window into the soul of a man full of compassion and humility.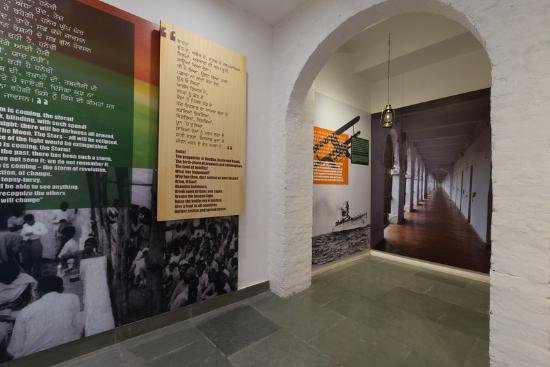 Opened in 2013, it has life size posters of all the leaders and graphic representation of many historical events of Indian Independence. They have also made a replica of the prison cell where Dr Kalepani spent his tenure as a war prisoner at Cellular Jail, Port Blair, Andaman and Nicobar islands.
Location– Chandigarh Baddi Rd, near Siswan, Punjab, 140110
Distance from Chandigarh– About 15 minutes drive
Timimgs– 9:00AM-5:00PM for Tuesday-Sunday, Monday closed
Entry Fee- Free
6. LE CORBUSIER CENTRE
A place for those who would like to know how Chandigarh came to be. Opened in 1967, the center has a great architecture to enjoy along with some great experiences in the ancient era with a royal feel. You can also see local art being made and buy a little souvenir at the museum shop.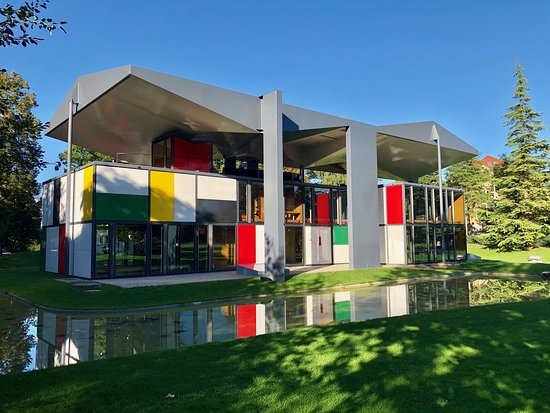 Amazing to see how the city was created by someone who had many special buildings and design ideas. Feels like you can smell the same air like what Le Corbusier took decades ago. The museum is built on his old house. It houses old photographs of Le Corbusier, old documents, his paintings and sketches.
So, learn how Chandigarh became what it is and who made it happen. You will be absolutely amazed to know the story it holds.
Location– Sector 19 B Old Architect Building, Madhya Marg, Chandigarh, Punjab, 160019
Timings– 10:00AM-5:00PM for all the days, Monday closed
Entry Fee– Free
7. DHANAS LAKE
Chandigarhians are only familiar with Sukhna Lake and New Lake. Knowing about another lake will be so fun fresh and fun. Right? Our city beautiful has this unexplored gem situated outside the city's hustle and bustle. To add to it, it houses natural biodiversity and multiple species of migratory birds.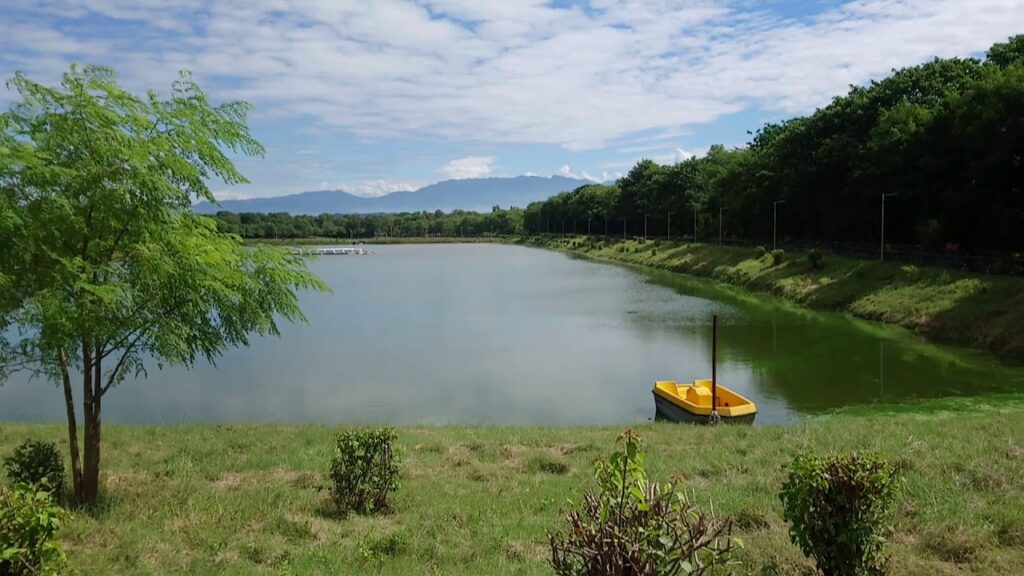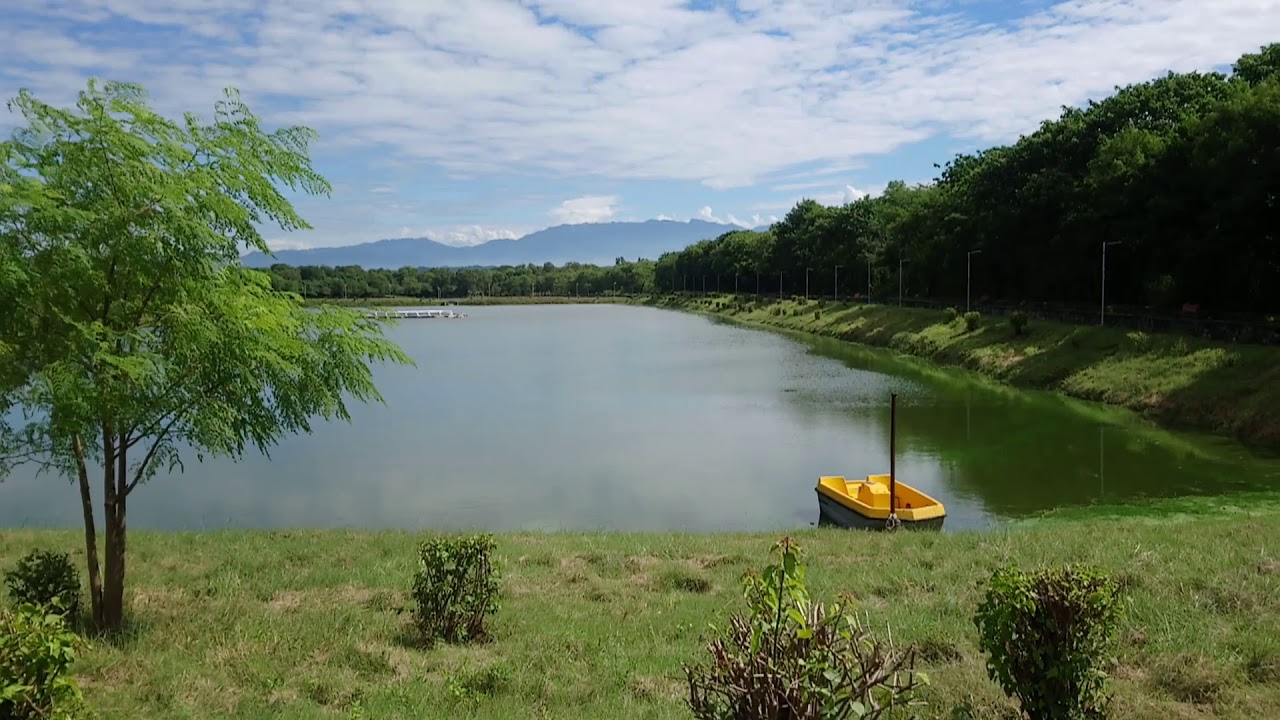 Furthermore, there is a floating solar power plant on Dhanas Lake. The lake is near Dhanas village and adjacent to Patiala Ki Rao Reserved Forest in Dhanas. One can have perfect views of Kasauli Hills while seating on the bank of the lake. An extremely peaceful place for morning and evening walks. Just keep this place neat and clean.
Location– Dhanas Village, near Sector 38, Chandigarh, 160014
Timings- Open whole day
Entry fee– Free
8. CITY FOREST( NAGAR VAN)
To all the nature admirers, you should not miss going to this attraction at all. Inaugurated in 2018, one of the city's landmarks, it is huge sprawling forest area opened for public with treks inside, water body, open air gymnasium, swings for children and sitting area.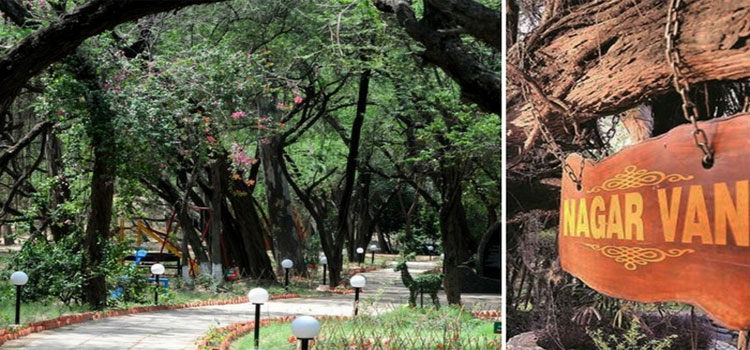 Located near Rock Garden, the peaceful and beautifully built Nagar Van is for nature and bird lovers.
Plus, it is also a home to several species of birds like Babblers, Grey Hornbill, White Throated Kingfisher, Dorongo and so on .Many other species can be found all around this place.
Imagine what a place would this be for nature photography lovers? Therefore, grab your cameras and just hop onto this place.
Location- Sector 1, Chandigarh, 160001
Timings- 5:30AM-12PM, 3:00PM-6:30PM, for all the days
Entry fee- Free
9. MANI MAJRA FORT
Mani Majra Fort forms a link between Chandigarh's past and present. It is situated in Mani Majra town of Chandigarh city of Indian Union. Built by Ghareeb Das, it is over 360 years old Fort and became more popular with the shooting of the Oscar-winning movie Zero Dark Thirty. The tall structures, raised on areas as small as five floor with extended balconies. They have a direct morning view of the ruins of the grand Surajpur Fort that locals call the Mani Majra Fort.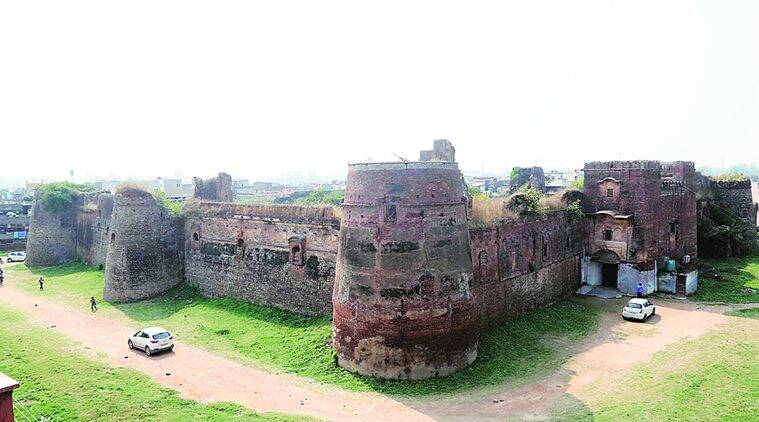 It was of the time when Mani Majra and Patiala fought water wars Standing at almost the centre of the new sector, the fort is a constant reminder of the area's rich history.
It would be an enriching experience to witness such a powerful history related to the City Beautiful.
Location– Mani Majra, Chandigarh, 160101
Distance from Chandigarh– About 15 minutes drive
Timings– Open whole day
Entry Fee– Free
10. NEPLI RESERVE RESORT
Ever thought of trekking in Chandigarh? Here you go! Finally, on our search for lesser visited places in Chandigarh and Tricity, is the Nepli Reserve Resort. It's a forest area where you will enjoy the greenery and water bodies. This forest is behind Sukhna Lake which incorporates small lakes and ponds.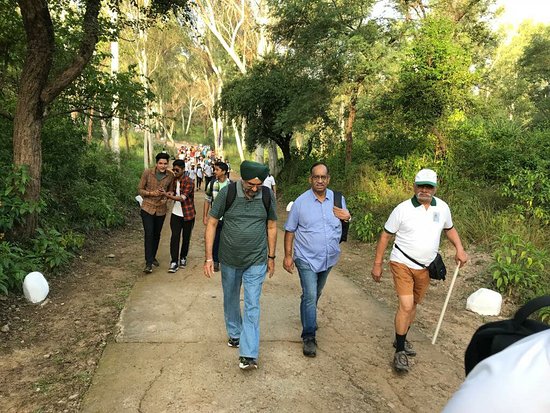 Also, the area offers a pleasant time that will make you feel rejuvenating. Better to carry a GPS as it always comes handy to find routes inside. Permission has to be bought from the conservator of forests of Chandigarh. Much greeny and densely planted trees and plants makes us feel as if in a real forest.
To add to it, it is a nice place to indulge yourself in some outdoor activities on a good sunny day. The place is admits the nature, and away from the hustle bustle of the Chandigarh city.
Location– Sukhna Wildlife Sanctuary, Sector 1, Chandigarh, 160009
Timings– 10:00AM-6:00PM, for all the days
Entry Fee– Entry pass is required from Deputy Forest Conservator in Sector 19
To sum it up, Chandigarh is much more than just Rock Garden, Rose Garden, Elante Mall and Sector 17. Like Literally! We know how monotonous it would be for all of you to just visit these places for years. Isn't it? So, cheer up, because we have for you a list of the best lesser visited places in and around Chandigarh, for you to fall in love with the city all over again.
We hope that this article helped you and that you get a chance to visit these places soon.
We would love to know your experience and feedback after visiting these amazing places. Do share that with us in the comment section.
Also, you lovely readers, do follow us on ChandigarhBytes.