Chandigarh is renowned for having the best market experience from where one can purchase anything as per their desire, be it garments, home décor items, ethnic items, etc. Besides the people residing in this exciting and thriving city, even the ones who visit, fall in love with its exquisite exposure and shopping adventure that offer almost everything you'll need. One such prominent place you should look at is sector 23 market Chandigarh. And, this market has earned the reputation of being a paradise for shopaholics.
Sector 23 Market Chandigarh : Delicious Quick Bites & Excellent Shopping Experience
This place is usually filled with customers and is constantly crowded. You will find everything of necessity available at this hustling and bustling market. Thanks to the variety, it is now a must-visit for shopping in Chandigarh, where you can spend hours and fill your shopping bags with all that you like. With many amazing deals waiting to be explored, shopping here will be a fun and difficult experience. You will not be sure what to leave and what to take back from this market.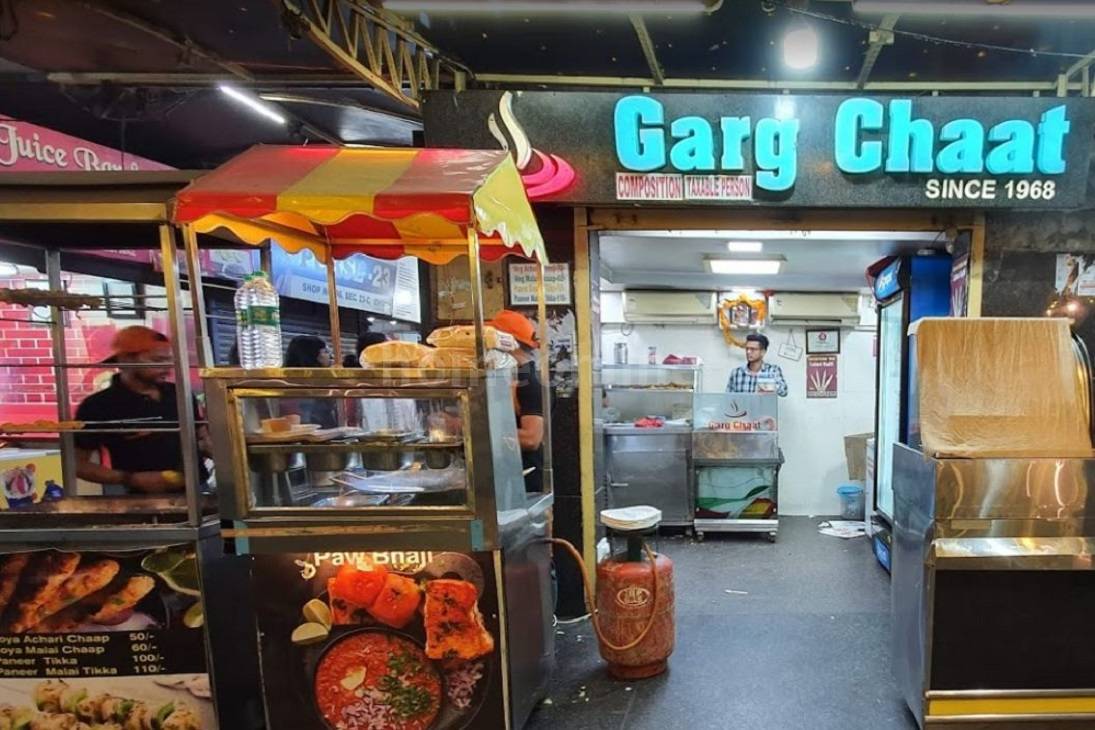 It is one of the most popular destinations because of the large diversity of choices available here. Not only do you find the best shopping shops, but you also find the best eateries at this market. So, let's dive right into its specialties, shall we?
1. Sector 23 Market Chandigarh is Famous For
There's something special about the tempting aroma of street food here that tickles the taste buds tourists and natives alike. Go around and grab a bite at these popular places serving famous food options in sector 23 Market Chandigarh.
All the eateries here have savory dishes, and some are even unique that nobody knows about. The food flavors make the whole trip to this market even better.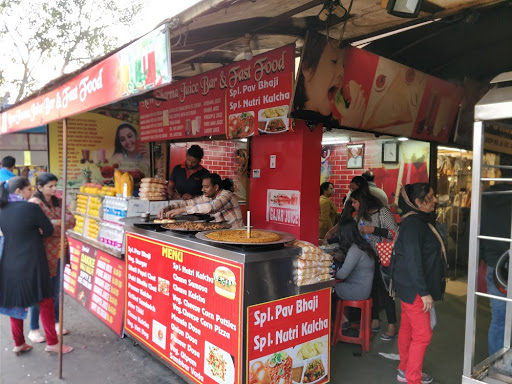 There are plenty of desserts options to try in this market. It's no secret that Chandigarhians (like all Indians!) love their sweets, and this place hosts some of the most iconic, most delicious, must try food joints in sector 23 market Chandigarh.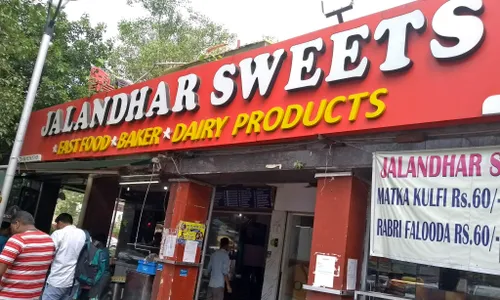 No trip is complete without shopping for a few souvenirs for friends, family, and even ourselves. Whether you are looking for a pair of expensive-looking-but-inexpensive denims, trousers, sexy footwear, tops or dresses, this market offers all that for you. Spread across a few blocks, has good crowd any time of the day.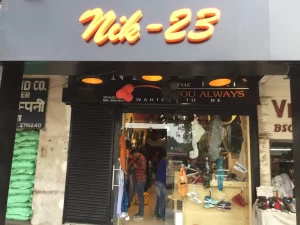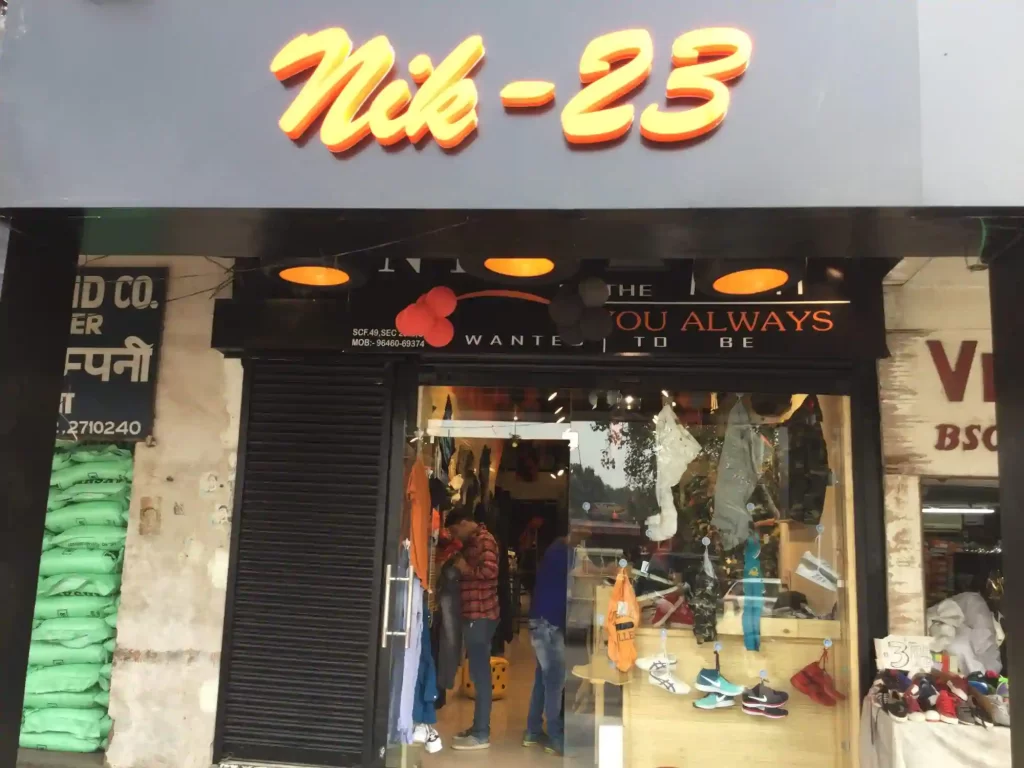 Also Read: Clothing Markets in Chandigarh
The market hosts some very good jeweller options available for you having wide range of collections of jewellery and also the jewellery you always desired to wear. Selling gorgeous artificial jewellery pieces in gold, silver, stones and imitation ones, this place is to go for.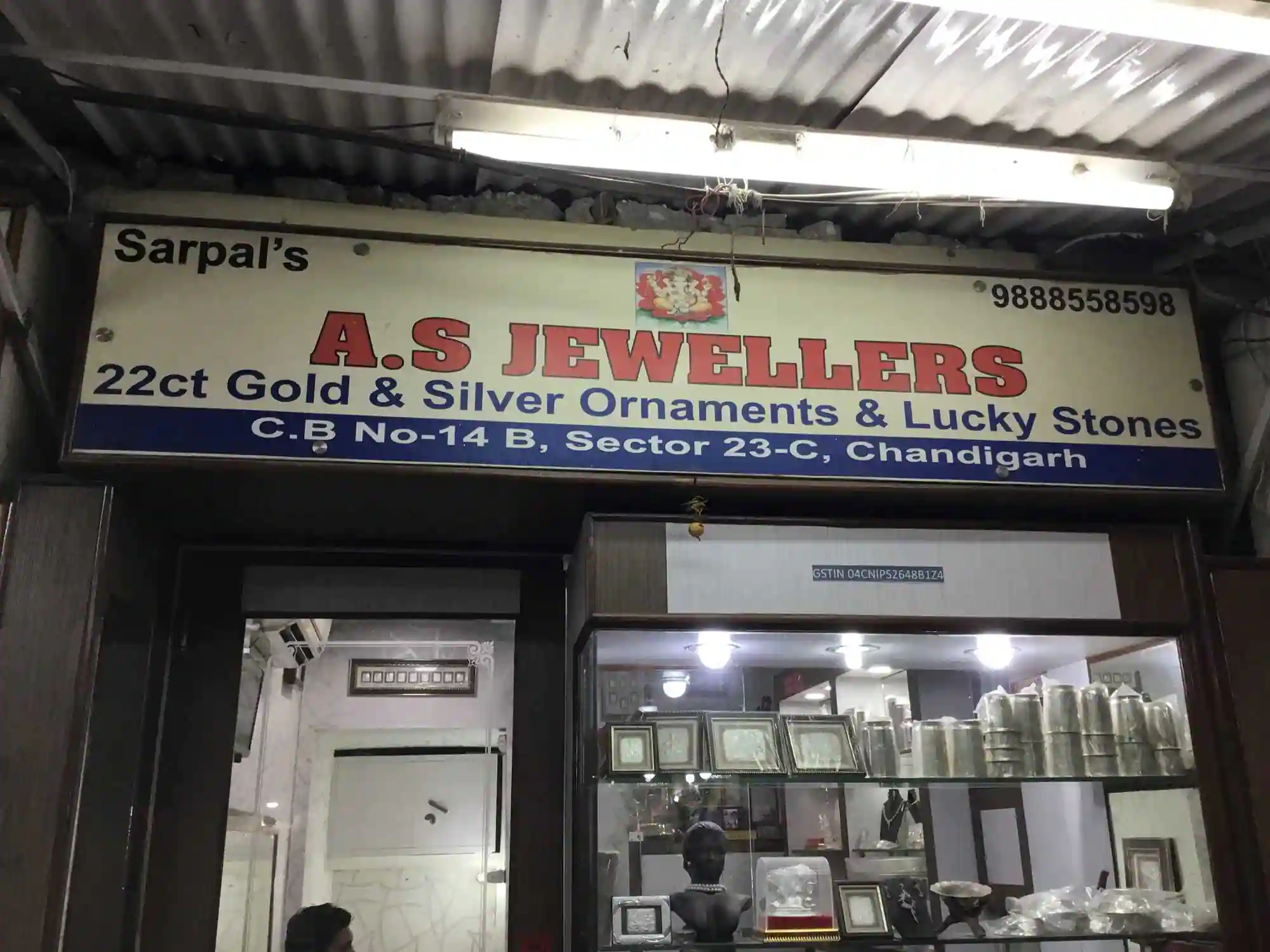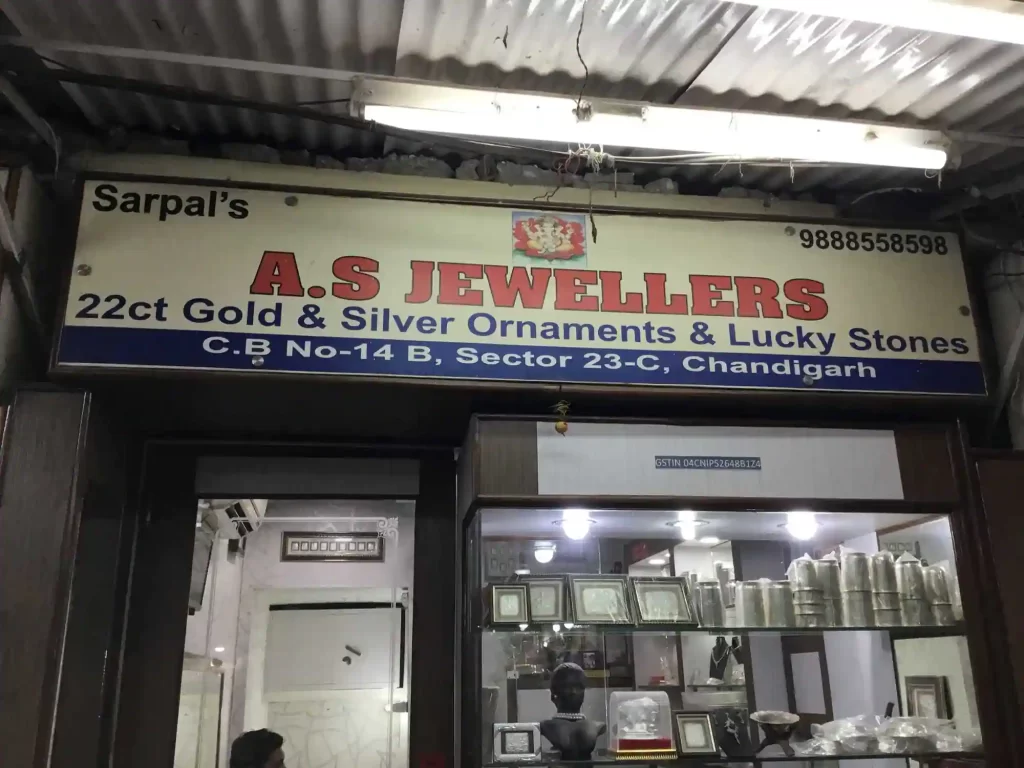 Head to a departmental store! Known for its wide variety of quality merchandise excellent service and great shopping experience, it's the best option when you want to purchase multiple things, for example, casual tops, a handbag, and accessories.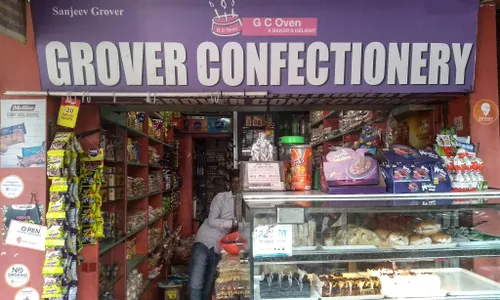 Have a look at our Instagram post and do leave a comment there about your experience being here.
What To Eat?
The street food options here a foodie's paradise, having different stalls, a different aroma, and a secret recipe that will blow your mind. Our list covers all the best food you can try in this market. Don't trust us? read on and let the best street food joints in sector 34 market Chandigarh speaks for themselves. Having these recommendations on hand is a time saver when hunting your favorite cuisines.
Chaat & Golgappe: Garg Chaat, Jalandhar Sweets
Beverages: Gulati & Shake Bar, Suresh Juice Corner
Desserts/Sweets: Jalandhar & New Jalandhar sweets
Chinese: Raju Chinese
South & North Indian Food: Yadav Dhaba
NOTE: These places also offers home-delivery services if you wish to enjoy these in the comforts of your homes.
What To Shop From Where?
The market has some of the best options for almost everything.
Jewellery:

Gold & Diamond Jewellery – Tridev, Bengal, SV, Angel, Luxmi Jewellers
Silver Jewellery – Santosh, Brijbhumi Jewellers
Birthstones & Gems – A.S Jewellers, Rajasthan Gems Jewellers

Clothing:

Men's Fashion – Trendz23, Absolute Fashion, NK 23, Club 21
Women's Fashion – Fabpitara, MaidenNow, Prince Textiles

Undergarments, Night wears: Fairy Fashion, Bansals, Jockey
Mobile Accessories & Repair: A.V. Electricals & Electronics, Monty Mobile Repair
Grocery: Janta, Batra, M.S., Sanjeev Departmental Store
Related: Supermarkets in Chandigarh
Things to Do Near Sector 23 Market Chandigarh
The market is surrounded by religious places, medical facilities, and so on.
Sanatam Dharam Mandir, sector 23 Chandigarh
The temple belongs to Shri Sanatan Dharam Sabha Regd. in this sector.
This is the oldest temple built by the Sabha in 1960. The market has been gifted with one of the popular religious places. Pay a visit here for a beautiful spiritual experience that will touch your soul.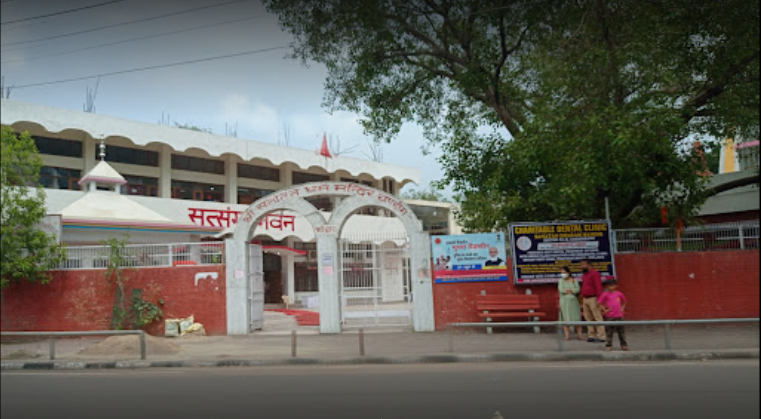 Address – PQP8+XRW, Sector 23 Market Rd, Sector 23B, Chandigarh, 160023
Timings – 4am-12pm ( All days open)
Get Directions – Google Map
Gurudwara Sahib
This holy place is calm and divine. Very welcoming and peaceful place and Everyone working there are so humble and ambience was lovely.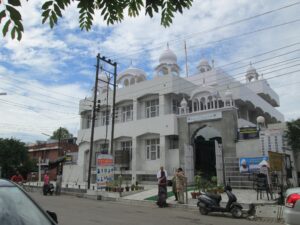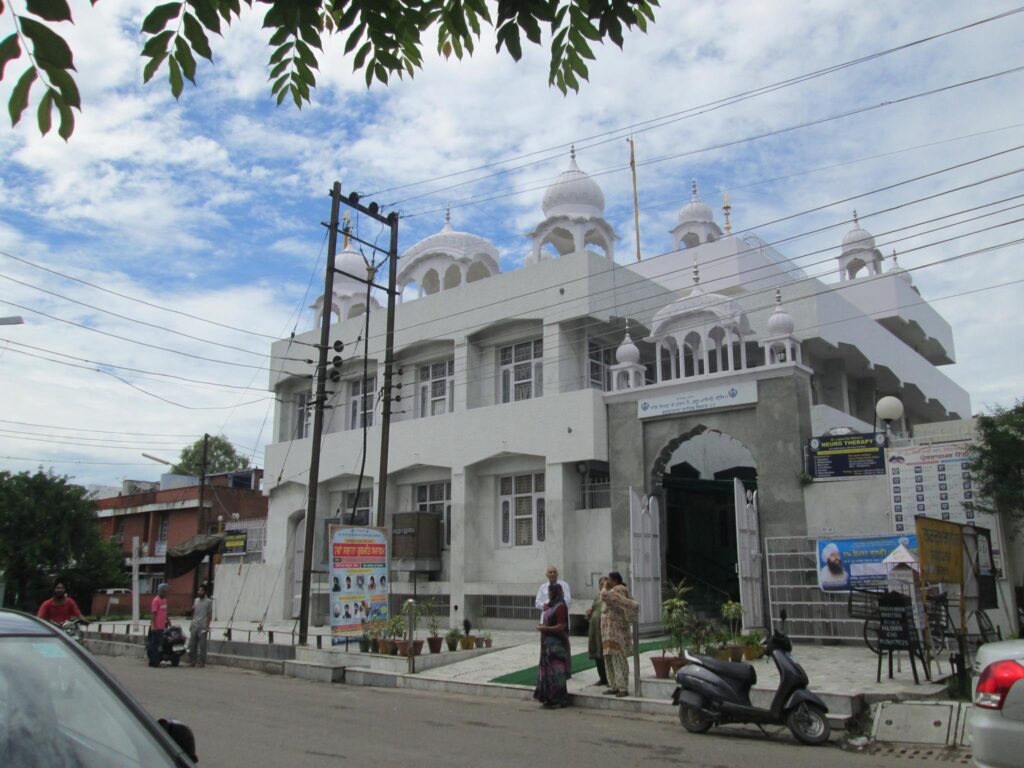 Address – 3162, Sector 23 Market Rd, Sector 23D, Chandigarh, 160023
Get Directions – Google Map
E.S.I. Dispensary
The staff here is helping and providing patients with an excellent way of guidance. A very clean and green place. Strongly recommended to the residents or the people coming from outside, to visit here in case of any medical related needs.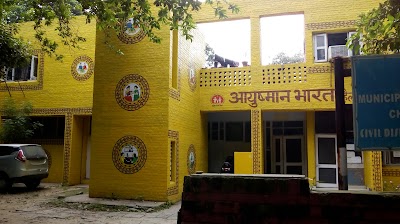 Address – PQP8+XRW, Sector 23 Ma2296, Dakshin Marg, Sector 23C, Chandigarh, 160023
Timings – 8am-12pm & 4pm-6pm (Monday-Friday), 8am-12pm(Saturday), Sundays Closed
Get Directions – Google Map
Last Words
So the next time you are in Chandigarh or moreover, hop on a cab or ride the smart bike and pay a visit to this go-to destination in the City Beautiful.
You Might be interested in: Best Cafes in Chandigarh, Best Places to have festive vibes in Chandigarh
For more such interesting information and updates, do follow us on ChandigarhBytes.