Punjab government on Thursday signed a Memorandum of Understanding (MoU) with the Government of India (GoI) and Airports Authority of India (AAI) for affordable air travel. This is done under the country's flagship programme UDAN (Ude Desh Ka Aam Naagrik), in the presence of Punjab chief minister Captain Amarinder Singh. Under this people will get new air routes from Punjab soon.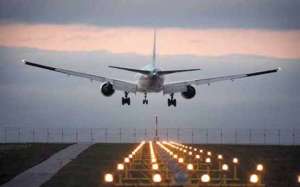 UDAN is regional air connectivity scheme (RCS) which seeks to make flying affordable by connecting unserved and under-served airports. Now with the help of this scheme flying is now affordable for people.
Air Ports That Would Be Connected Under This Scheme:
Under Udan Scheme traveller can buy tickets at Rs. 2500 only. This scheme is launched to make flying affordable. From 9 seats to around 40 seats can be booked by the single user under this scheme. The four airports have been connected under the scheme through five proposals. Delhi-Pathankot-Delhi and Delhi-Ludhiana-Delhi, also by Alliance Air, would be made operational by July 2017. In addition, Delhi-Adampur-Delhi by Spicejet will be operationalized by August 2017 and Delhi-Ludhiana-Delhi by Deccan would become operational by September 2017. All the four airports from these cities that will be connected under this scheme are:
Bathinda

Ludhiana
Pathankot
Adampur
What  Will be the Benefits:
In this plan the requirement Viability Gap Funding (VGF)will be shared by central government and state government in 80:20 ratio. The VGF for Punjab state (state share) would work out to Rs 3 crore (approximate) per annum. There are some benefits of this memorandum for the people:
It would help the state explore untapped commercial potential in the border areas to create huge job opportunities for the state's unemployed youth.
One lakh seats would be made available to passengers under the scheme,
50% i.e. 50,000 seats would be under fare cap which is concessional fares.