In 2005, Brad Neuberg, a dreamer, and fearless entrepreneur coined the term "coworking" as a shared office space on the launch of the first coworking space in San Francisco. Coworking space is a place where virtual workers enjoy the absence of corporate limitations and restrictions. In addition, it offers flexible memberships meeting their business and personal requirements.
A very famous quote says,
"Coworking offers more freedom, independence, possibilities for self-realization and overall more freedom of choice than other forms of work.
~Carsten Foertsch, Deskmag
What is Flow Workspaces?
What strikes your mind when you think about Flow Workspaces? Of course, Flow Workspace is about sharing infrastructure and cost but it's also a melting pot of open social interaction, collaboration, fun, creativity, accessibility, and sustainability.
Being an entrepreneur, I always wanted a workspace where I could think creatively and implement it in the best possible way. My vision led me to start this idea with the purpose of providing the best working space for individuals thriving in the corporate world.
The place is located in the heart of Mohali and is easily accessible from all major locations of Chandigarh, Tricity.
Why is Coworking Space important?
To work alongside strangers can be scary but so fruitful. One of the best reasons to work from a coworking space are mentioned below:
Ideal space for entrepreneurs
Coworking spaces provide small businesses, independent contractors and other workers a space to work, network and participate in the local business community.
A source of Social Interaction
Perfect foundation for startups and entrepreneurs. It gives the possibility to both scale up and scale down the number of team members depending on their needs. Freelancers can enjoy the freedom of coworking policy. They can decide where and when to work, staying in the office environment and being a part of a productive community that unites people with a similar mindset.
Improves Work-Life balance
It is extremely crucial and important for everyone to understand the importance of separating home and work. With a co-working space or a serviced office, it is much easier to separate the two as you can physically "leave it at work" as opposed to having it at home.
Understanding , Using & Managing, Collaboration and Creation
Nowadays, coworking has transformed into a global phenomenon. It is definitely a new way of getting work done and sharing. Further, coworking ecosystems are created as productive and collaborative environments.
Benefits provided by Flow Workspaces
Not just a coworking space, but Flow Workspaces also provides numerous perks. Some significant advantages are listed below:
More Networking Opportunity
One of the biggest benefits of a coworking space is providing a positive, inspiring, and affordable space for individuals and small businesses to realize their unique projects and connect with a community of like-minded, forward-thinking creators. Therefore, you feel part of the community.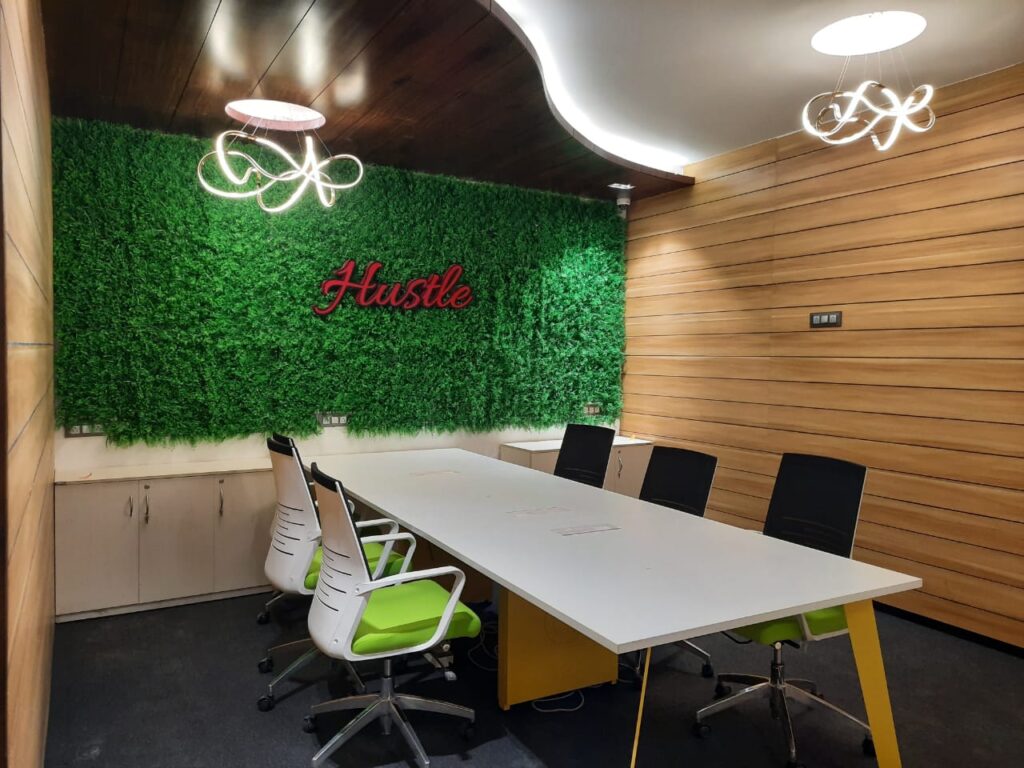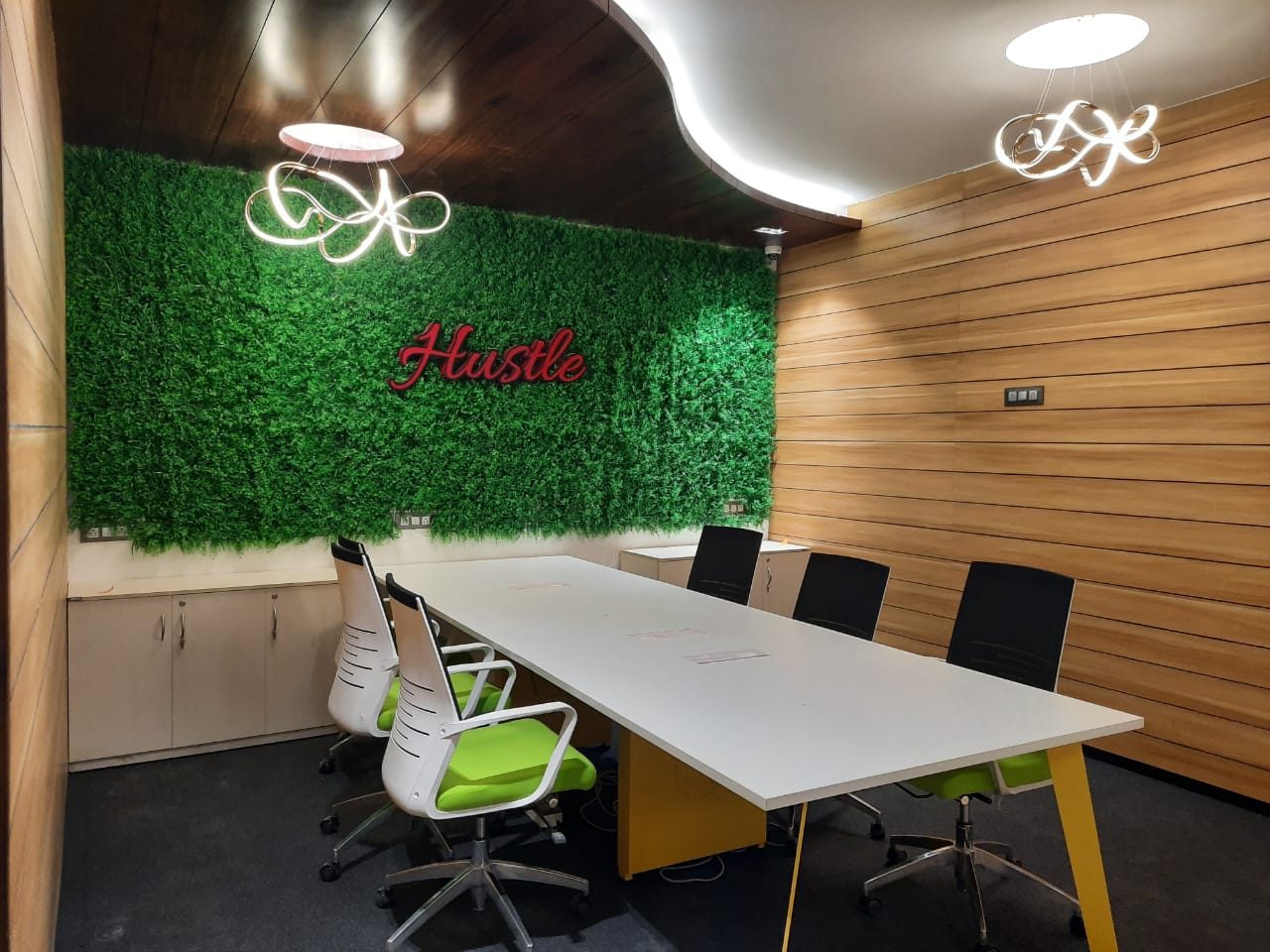 Improvement Productivity
This is especially true for small business owners working out of a home office. When we're at home, it can be easy to get distracted. Kids need attention, the house needs to be cleaned or maintained and special projects can constantly crop up in our minds.
Cost-efficient
Of course , a coworking approach is ultimately going to deduce all the costs involved in maintaining a company.
Collaboration Opportunities
Last but not the least, coworking spaces offer you unlimited chances and opportunities. I mean, who knows where a casual conversation may work? Working in such an environment allows quick collaboration to occur. Moreover, you could be hiring someone new
Types of Coworking Spaces Flow Workspaces provide
In this section, we are going to break down the main types of coworking spaces that are available.
Desks- This category provides a Dedicated Seat along with multiple perks and amenities that will make your workday a lot less stress-free and a little more fun.
Cabin Rooms– We have well-furnished 4-seater and 6-seater cabin spaces.
Meeting Room-For all your one-on-one interview or a team meeting, Flow has on-demand meeting space to meet your demands, in an environment that is designed to motivate.
NOTE: Our managers put in the best efforts to get something that fits your needs. You can grab custom-made plans according to your interests.
Amenities
Flow Workspaces provides ample of facilities for you to motivate, create and establish a business.
24/7– Firstly, one of the best parts of Flow is that it's opened round-the-clock. So, you can hop onto literally anytime you want.
Events– Secondly, enjoy conferences, seminars, musical night and entrepreneurial sessions at Flow workspace
Printer– Choosing to work from a coworking space helps you save a lot of money and gives you access to a lot of important amenities such as printing pages.
Cafe -With comfortable seating, power outlets, and delicious food and beverage options available.
Meeting Rooms– For all your zoom or in-person meetings
Lounge– Feel rejuvenated in a comfortable seat and let your fresh ideas flow.
Central AC/Heating– Don't worry about the sweat in summers or the chills of winter. Flow offers a central AC/Heating facility to provide you the right kind of weather feel.
If you're stuck in your business, your startup,  your blog, or whatever else you're working on, spending some time coworking could be exactly what you need to get things come on the right track. So, choose Flow Workspaces and avail all the benefits and membership deals. 
Our lovely readers, follow us on ChandigarhBytes.