What are the words that come to your mind when you think of Sukhna lake in Chandigarh? We hear you saying exquisite, serene, peaceful, recreation and boating. Folks, it's much much MUCH more than that!
For all the Chandigarhians who have missed out on these amazing things to do at Sukhna Lake Chandigarh, we have listed down all of them for you. Also, if you are a first time traveler in the City Beautiful, then this guide can be extremely helpful for you to make the most of it. So, just grab your favorite drink and read on.
Sukhna Lake in Chandigarh – Beauty, Nature & Unlimited Fun
Sukhna lake in Chandigarh is the quaint water stretch, the perfect place to greet the day. Sunrise here is truly a sight. The lake is half covered by alley, while the other half touches the wildlife area. It's one of the most prominent tourist attractions here on your single day itinerary for Chandigarh.
Let's dig into a little bit of History….
Tucked at the foot of the Shivalik Hills, Sukhna Lake in Chandigarh is a beautiful man-made lake that was created back in 1958 by damming the seasonal Sukhna stream coming down from the Shivalik Hills.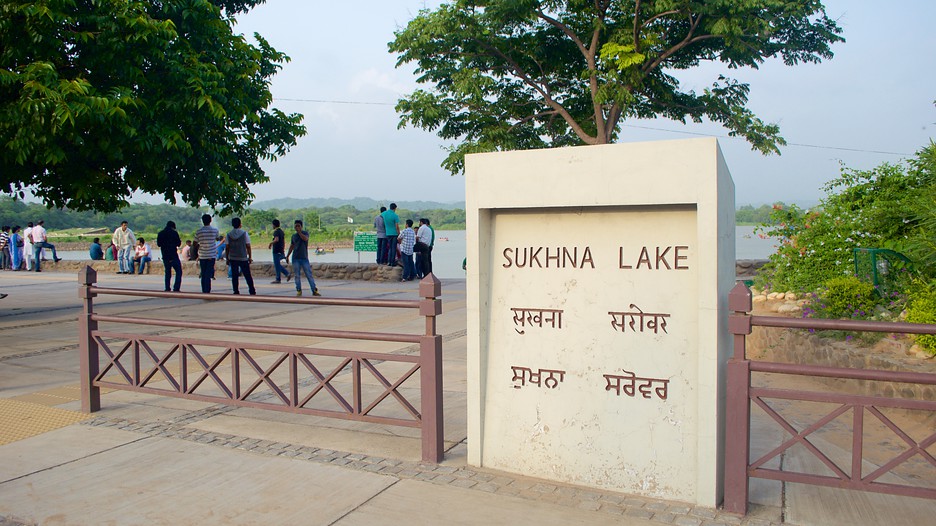 When craving for some 'quiet', this is the place the Chandi-zens to look up to. There are umpteen fun activities that you can try out here.
12 Things to do in Sukhna lake Chandigarh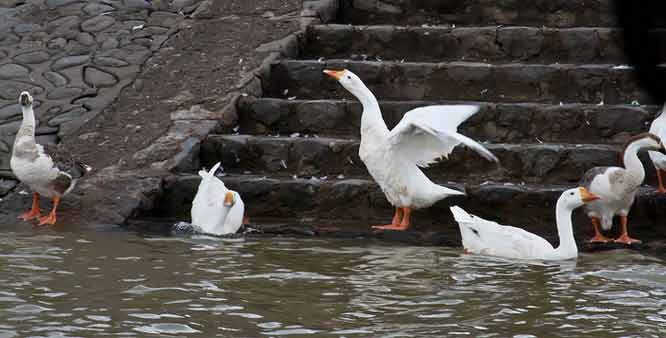 1. Boating
To begin with, boating at Sukhna lake is always a pleasant experience, away from the hustle and bustle of the city, as refreshing and rejuvenating as always. It is among the most popular and exciting activities in Sukhna Lake. You can take a ride on a boat, and click pictures or make short videos along.
Sukhna Lake Boating Timings & Prices
The charges for the boating depends upon the type of boat you want to take for the ride. There is a separate ticket counter for booking the ticket in advance.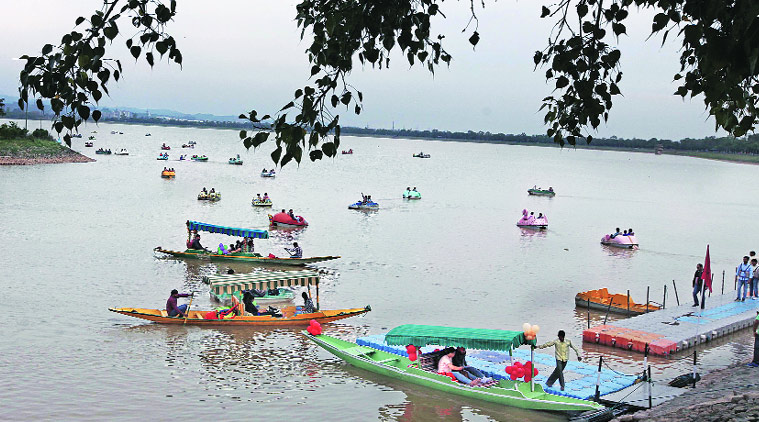 For summers : 9:30 am to 6:00pm
For winters : 9:30am to 5:30pm
Charges : They depends upon the type of boat:
For Paddle Boat– Rs 200 for 2 persons, security amount: Rs 200( refundable). Rs 400 for 4 persons, security amount: Rs 400(refundable)
Cruise Boat Ticket price– Rs 300/person for 30 mins.
Donut shaped luxury boat ticket price– Rs 400/person.
Solar boat ticket price– Rs 300/ person.
Shikara- Rs 200 for 2 persons
NOTE: The ticket price mentioned above of different boats is for 30 mins duration. Additionally, you can opt for 1 hour duration as well.
2. Enjoy Being Portraited and be a Muse
Secondly, when you visit Sukhna lake, you can get a hand-made sketch of yours from the portrait-makers who are usually found sitting near the cafeteria. Do try it out when you visit next!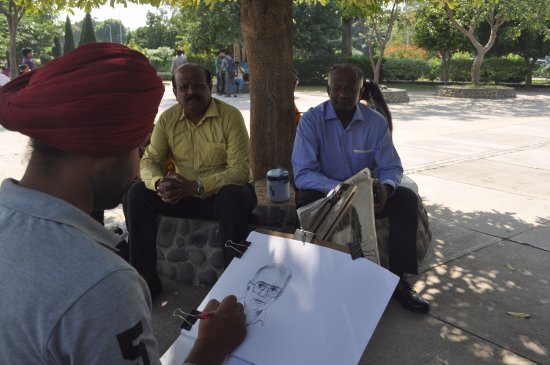 3. Eat at the Citco Cafeteria for quick bites
The visit can be made a bit more enjoyable with the sumptuous handy snacks that allow you to stave off your hunger while you take a stroll down the alley.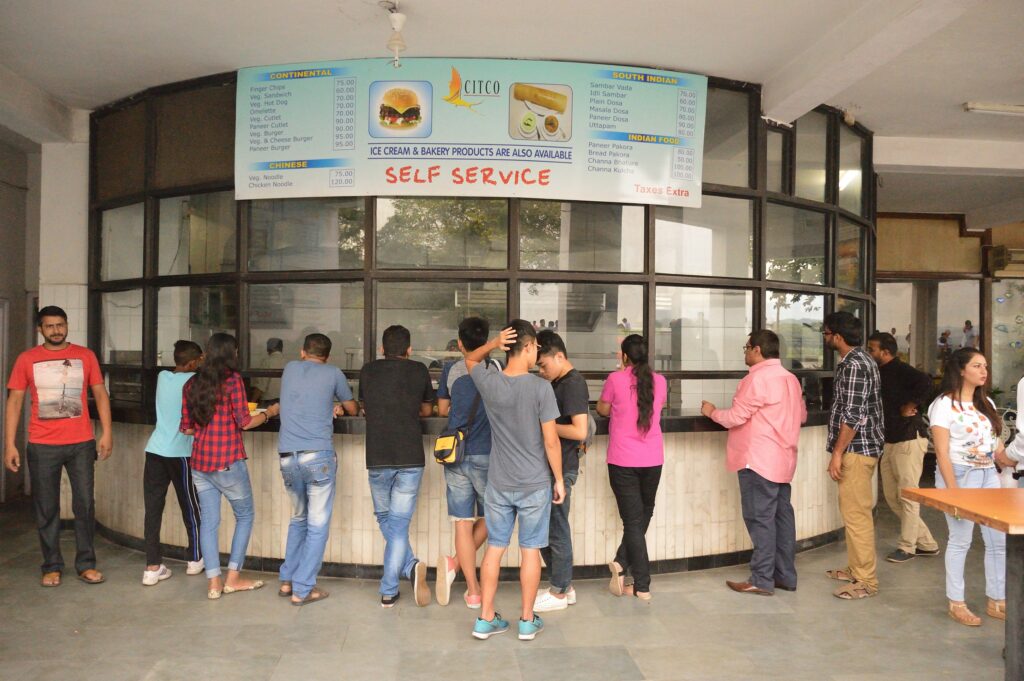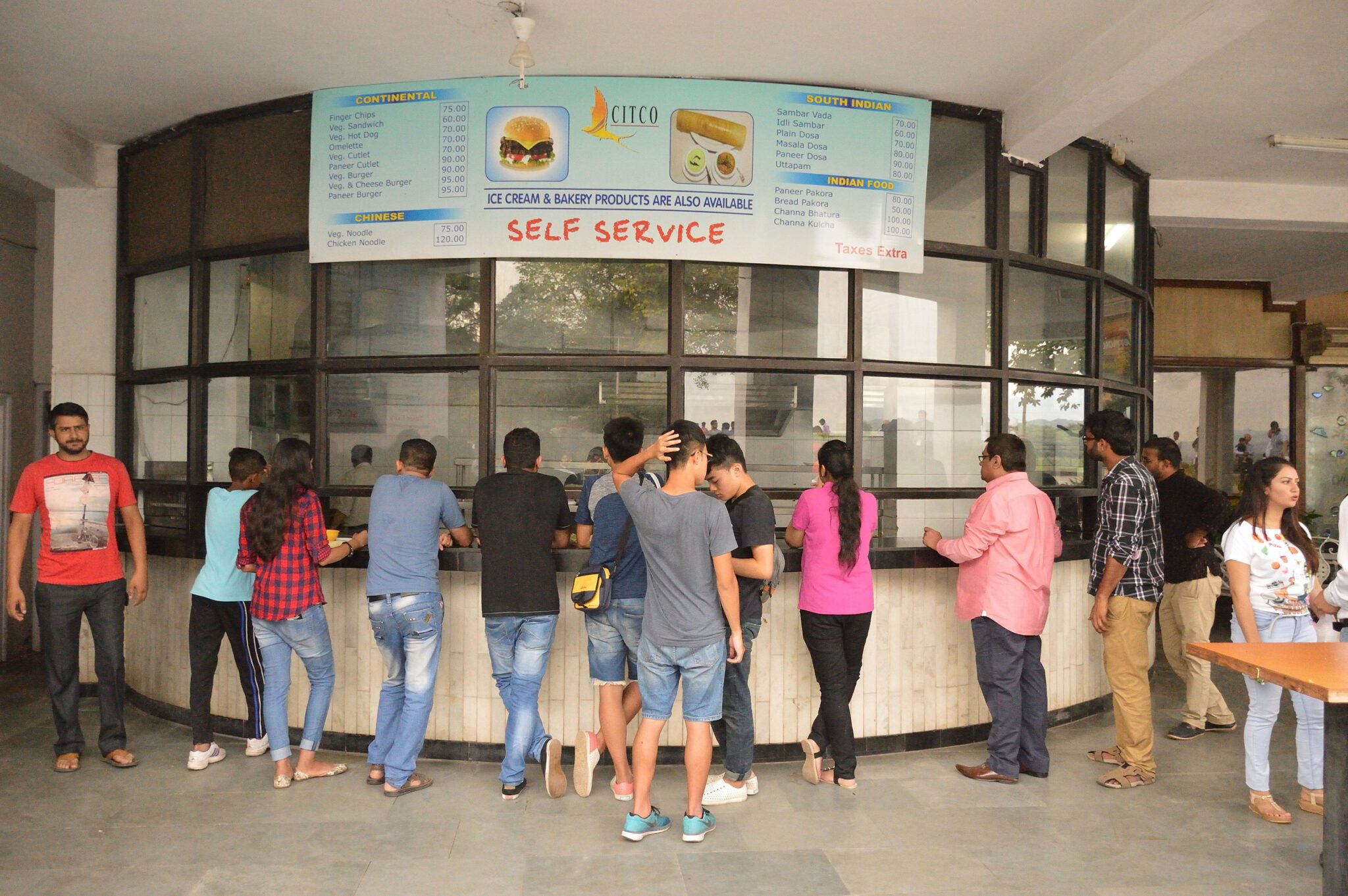 Moreover, there are many options for shops where you can enjoy different cuisines.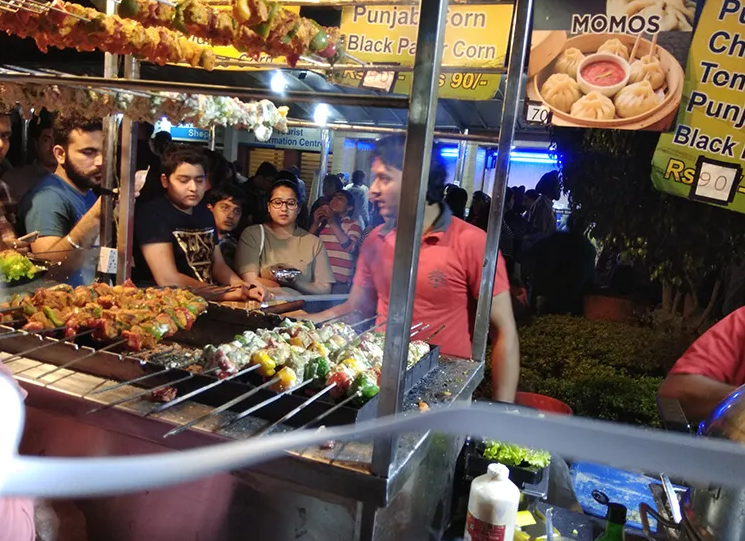 4. View Sunrise or Sunset at Sukhna Lake
What fun it is to stroll around or just simply sit beside the lake, gazing at the scenic beauty and enjoying the sunset/sunrise! Don't forget to relish the scenic beauty.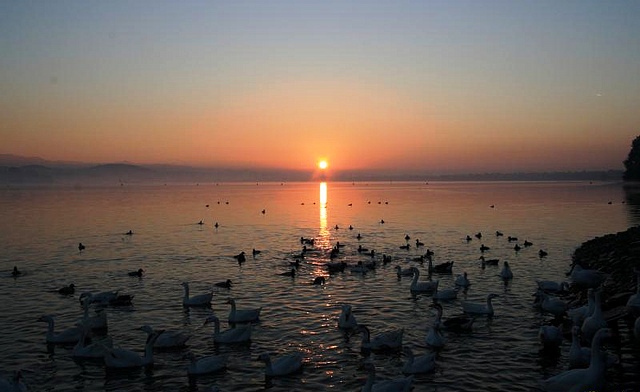 Just have a look at this heart warming reel!
Recommendation: You can also ride on the Chandigarh hop-on-hop-off-bus. It starts from the Sukhna lake only.
5. Watch Le Corbusier Sketches
If you are a real fan of the beauty of Chandigarh then you must be familiar with the name, Le Corbusier. A famous French architect, he is the man behind the design of the city, the architecture of various prominent buildings and attractive places in Chandigarh.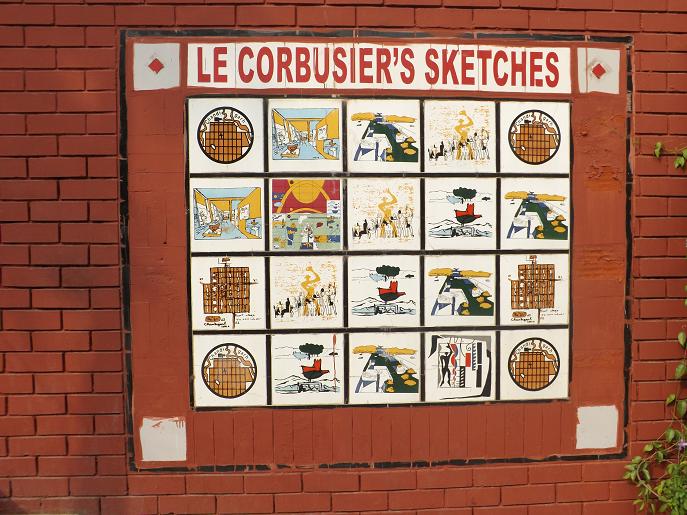 Have you seen these sketches made by him? Just look around to find them on your next visit and get clicked in front of these sketches.
6. Jog Around
Further, people love to go for walking/jogging in Sukhna Lake Garden. There's a separate jogging track built at the lake so that you can jog without causing hassle to the other visitors. Apart from this, you can stroll along in the garden area or just sit there on a bench enjoying the soothing and pleasant atmosphere of the place.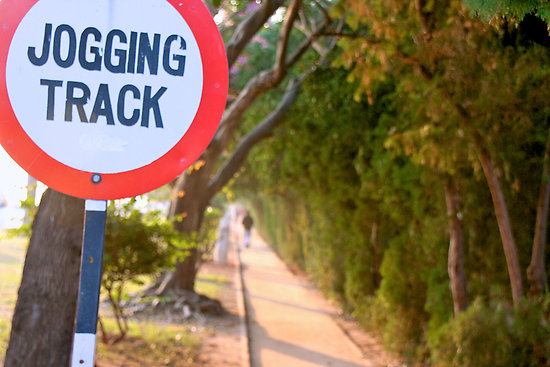 7. Visit Garden of Silence
Next, on the list of things to do at Sukhna lake, is to visit this garden of silence. Its extremely beautiful and peaceful as the name suggests itself. Situated towards the other end of the lake, the garden has a big Buddha statue where one can meditate and find some calmness. Also, because of this, it's also called as Buddha peace park.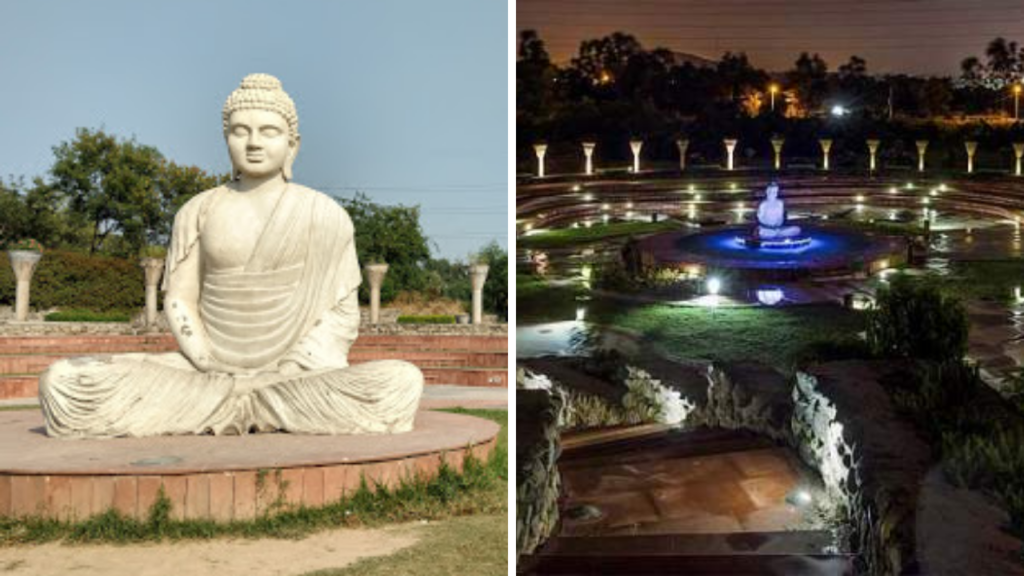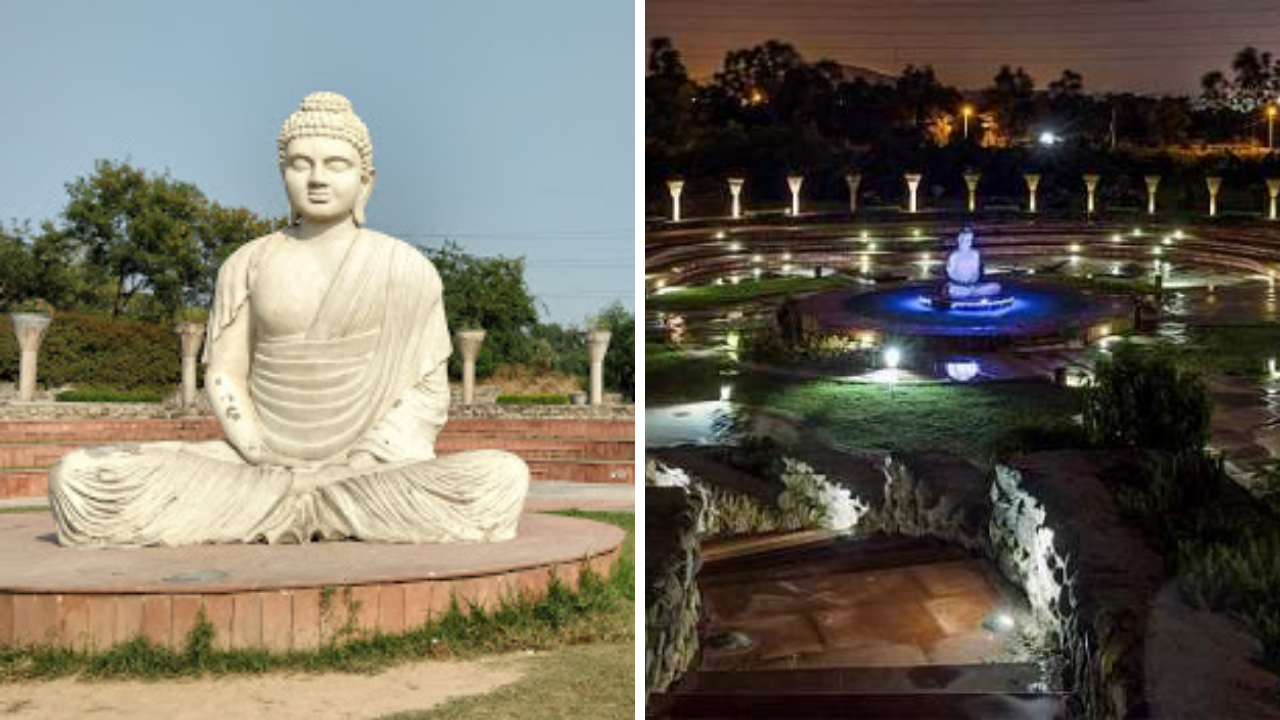 All you photoholics, get clicked with the Buddha Statue. Pictures are something that keep your experience forever ingrained. So, do click plenty!
8. Ride the Bull
Furthermore, if you love to experience insane adventures and are ready to take the challenge, go for this one. Sit on the bull, hold its horns and control it if you can! And be ready for the bull to throw you away!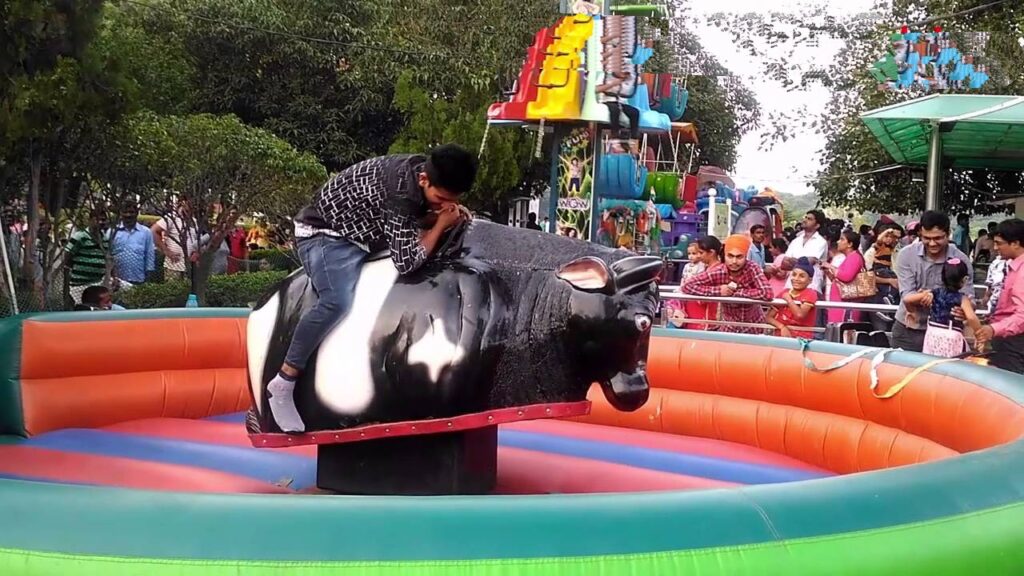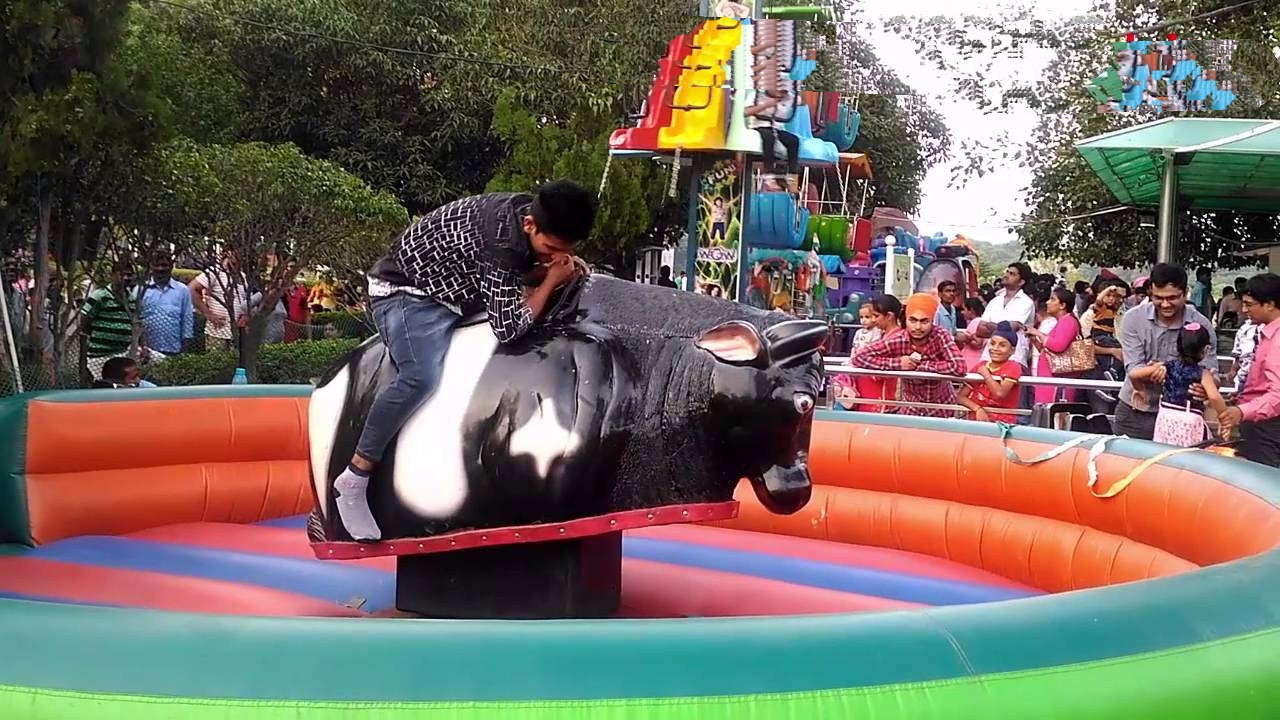 Don't worry, don't get us wrong! You'll not get hurt as you'll be thrown on the a soft bed rotating which is attached to the bull.
9. Feed the Ducks while Bird Watching
Sukhna Lake in Chandigarh attracts many migratory birds during winter, making it a popular bird-watching spot in the city.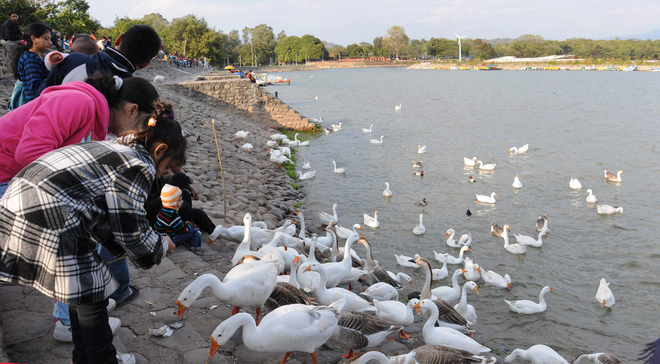 Bird watchers come here to witness the pretty cute ducks visiting the lake. The ducks might come close to you, while you are sitting on the stairs. You can feed them and bird watching bring joy to you. However, stick only to bread and popcorn when it comes to feeding them. Most importantly, keep extra care of kids if you take them near water.
Also Read: Chandigarh Bird Park
10. Shoot with the Chandigarh Peace Symbol
The structure symbolizes the city of peace and prosperity. You'll notice that people desperately wait to get themselves clicked with this symbol.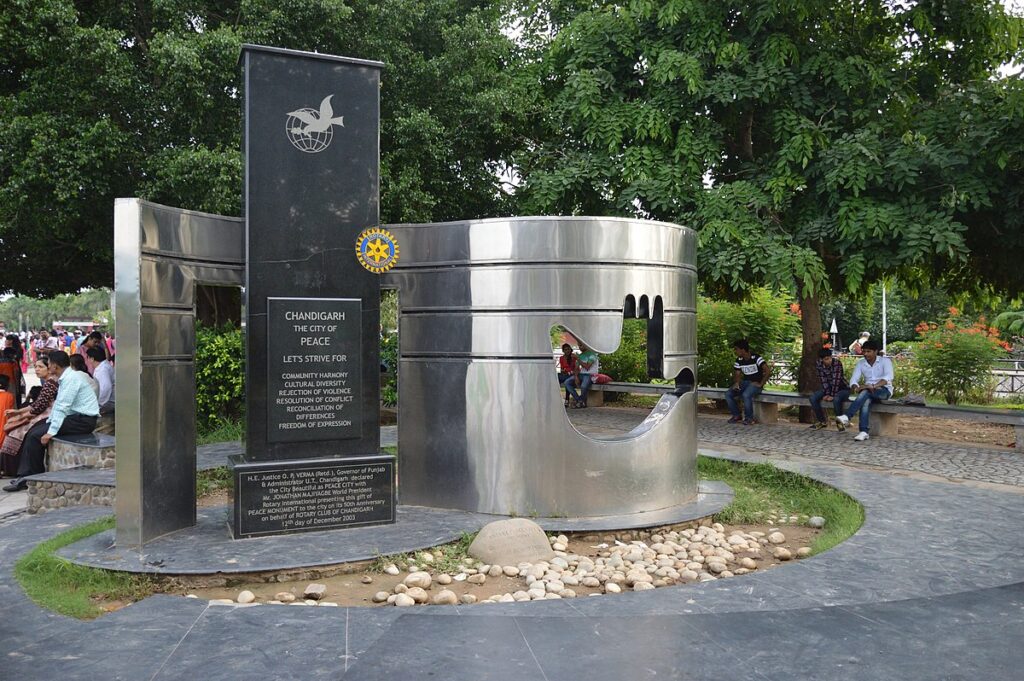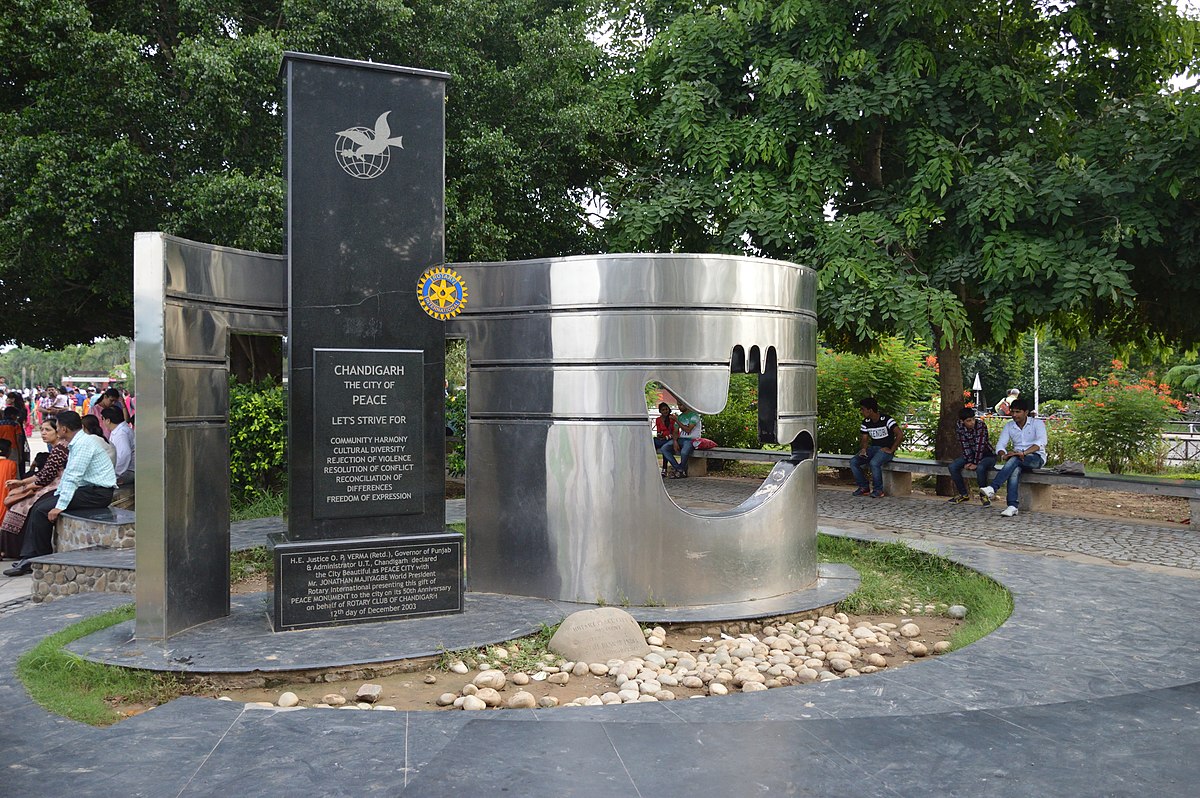 Well, your visit to Chandigarh cannot be considered complete if you haven't clicked a photo with the open hand symbol.
11. Hop onto the Souvenir Shop
This souvenir shop is managed by the Chandigarh Administration at lake premises. Besides, preserve your memory of this serene lake and hop onto this souve. This shop reminds us of Le Corbusier and the charm of the city.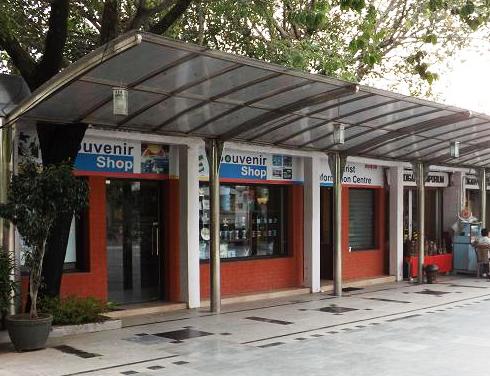 Here, you can see various gifting items related to Chandigarh for your loved ones and preserve of travel memory. If you haven't got inside the shop, then don't forget to go this time.
12. Get clicked with the Ancient Peepal Tree
Last but not the least, this peepal tree here is said to be the oldest tree in the city. It stands tall even before Chandigarh was developed. It is standing tall and upright and can be seen near the walking path.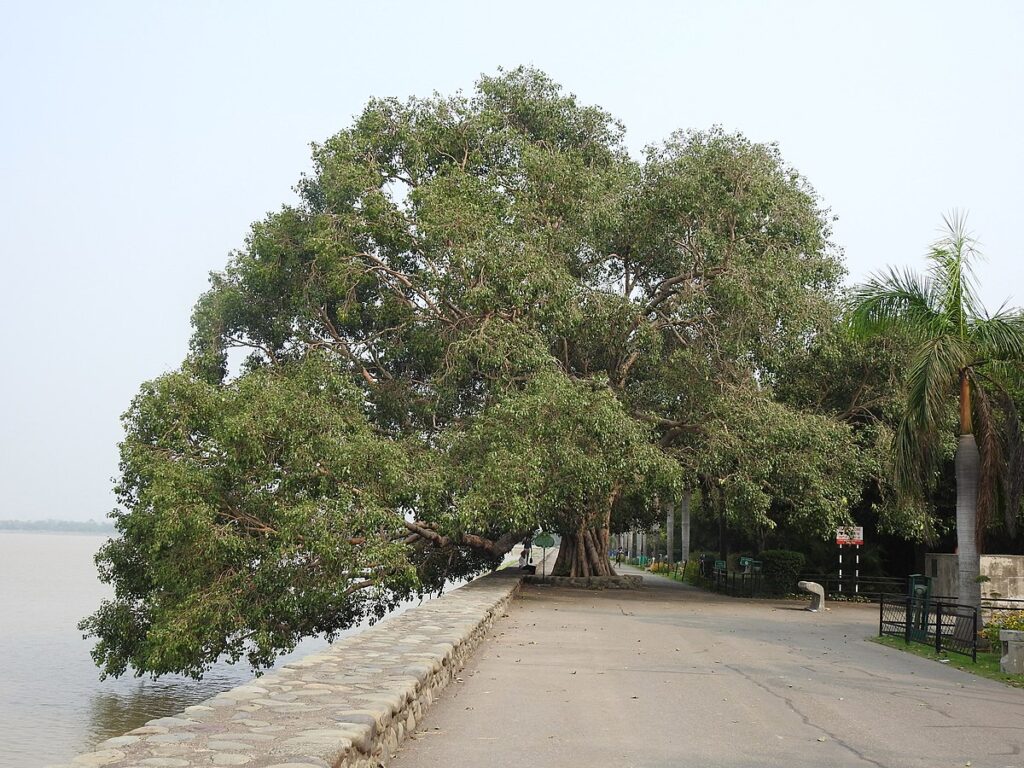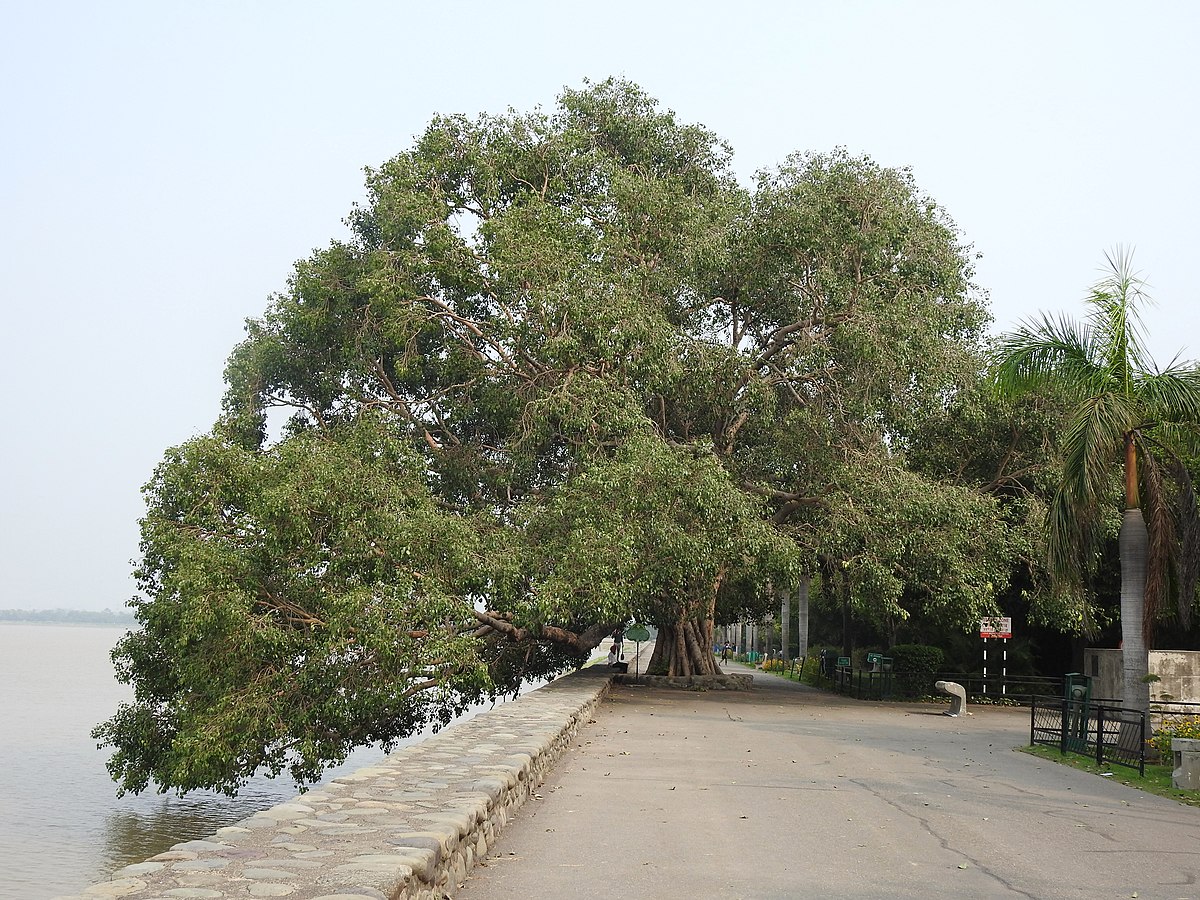 Do capture its photograph and remind yourself of what you witnessed.
Location: Sukhna Lake, Sector 1, 160101, Chandigarh, Google Directions
Sukhna Lake ticket price: Nil
Sukhna Lake parking fee: INR 50 (school bus) | INR 200 (private bus)
Timings of Sukhna Lake: 9:30 AM – 6 PM
Wrapping It Up
To summarize, the beauty of Chandigarh can be best explored by visiting this stunning Sukhna lake. You trip to Chandigarh will be incomplete without experiencing this paradise of nature. Don't forget to take Insta-worthy photos and make sure to tag us on our social media handles.
Also Read:
Less visited places in Chandigarh
Public transport in Chandigarh
For more information, follow us on ChandigarhBytes.