Chandigarh, also known as the 'City Beautiful' is one of the most planned cities of India, with over 11 lakh residents. The rapid modernisation, world-class clean roads, magnificent architecture and a good standard of living are among few factors which make Chandigarh a preferred city to live. Hence, there is an increasing demand for public transport in Chandigarh for the mobility of people.
Public Transport in Chandigarh- Buses, Autos, Smart Bikes & Rickshaws
The Chandigarh Transport System is pretty efficient as the connectivity is very smooth and convenient. It has gone under significant development in recent years to give a hassle-free commuting experience to its residents as well as outsiders. The buses run 95% on time and cater to all the major neighboring cities, Panchkula, Mohali, Zirakpur, RamDarbar, Nayagaon etc. Also, the staff is well behaved and cooperative. Chandigarh Transport Authority incorporates various means & modes of public transport in Chandigarh, ranging from the cheapest buses, autos to rickshaws.
However, in recent times, Chandigarh emerged as both an educational & an industrial hub. That resulted in a splurge of population from neighbouring areas. Therefore, the government has taken it seriously and invested in genuine service and provisions and improvements. Read on this Chandigarh Local Transport guide to get more information about travelling in the UT.
1. Buses
Chandigarh Parivahan facilitates buses, one of the cheapest modes of transport in the city which is managed by the Chandigarh Transport Undertaking(CTU). This bus service started in 1966. Currently, the city has around 436 buses on 47 routes. The Government introduced environmentally friendly CNG buses in the city that have now completely taken over.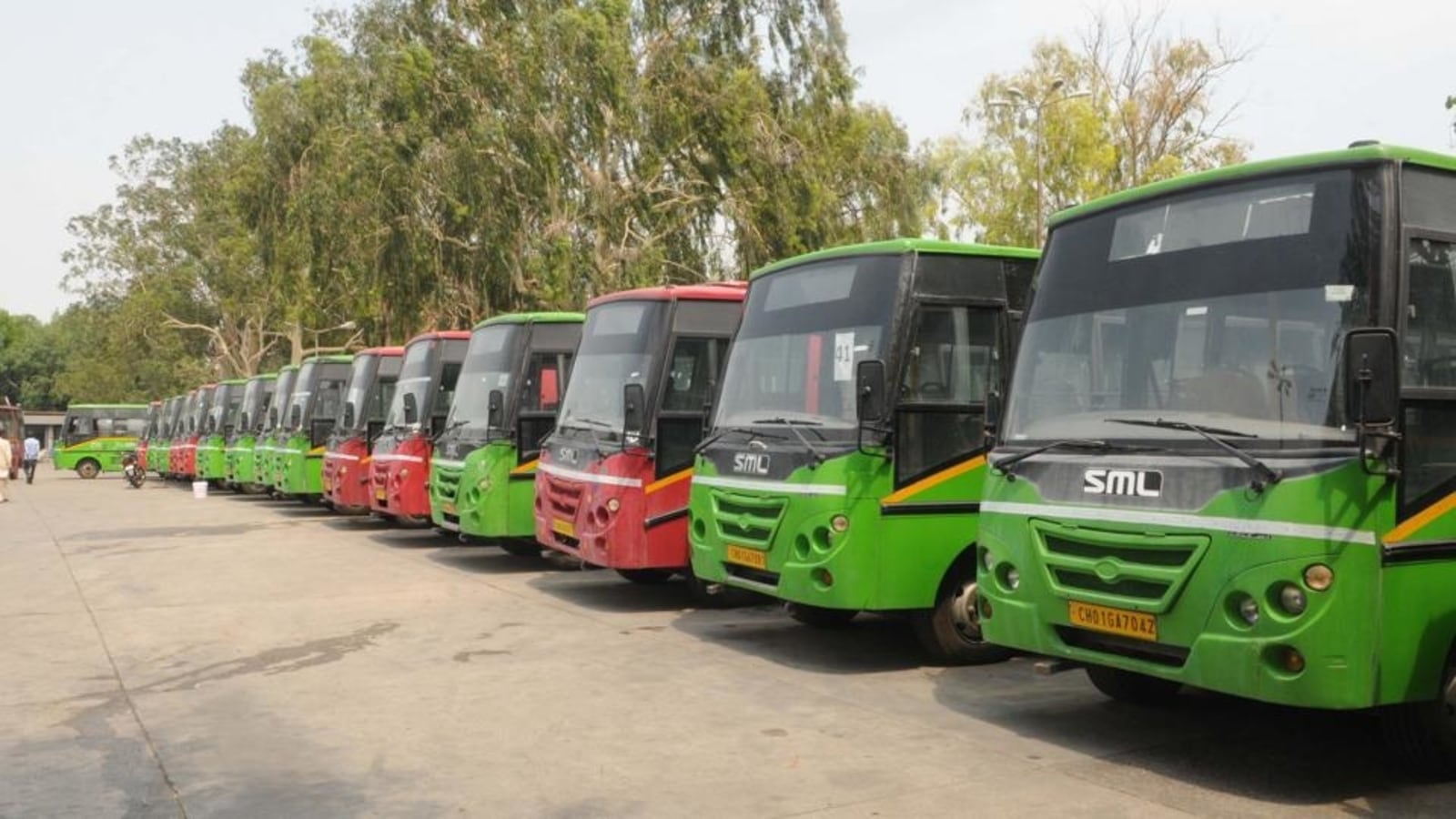 Almost all the local buses in Chandigarh have digital display and the routes. In addition, time of arrival and stops of the buses can be found in the CTU Bus Guide app for Android phones. The bus service is known to be quite frequent and accessible from every nook and corner of the city, but at the same time, within the budget limits. Definitely, it's the cheapest option available.
Bus Terminals
There are two local bus terminals,one at Sector 17 and Sector 43.
Bus Fares
Ranges from ₹5 for up to 2km to ₹25 for more than 10km.
Types of Buses
Green buses which are without AC and Red Buses have air conditioners.
Electric Buses
Currently, there are 0 electric buses running in the city which come under a new system. Buses will have facilities of paddle and panic buttons.
A camera will be installed in each bus over the driver's seat and in the front area also to monitor behavior and collect real-time information in case of accidents.
Air-conditioned Mini Buses
There are air-conditioned mini buses that run on the important routes like ISBT no. 17 and 43, IT Park, Railway Station, and PGI etc.
Hop off-hop on buses
Chandigarh tourism has a double-decker bus with 'Hop On-Hop Off' facility, which takes you around the city to the popular attractions.
The journey starts from Hotel Shivalik View located at Sector 17 Bus Terminal. On a single ticket, a person can board and get off the bus as many times as he wants, per day.
Airport Shuttle Bus
The connectivity of the service has been fixed along with the schedule of every flight. Buses will run at a frequency of 15-20 mins. The fare is Rs 100.
First bus service
4:30 am- ISBT- 17 to Chandigarh Airport.
5:30 am- Airport to Chandigarh
Bus Pass
CTU administration also provides Student, Daily and monthly Pass facility:
Student pass is totally free of cost.
Daily pass rent for AC Buses 60 Rs, For Non-AC Buses 50 Rs.
Monthly pass rent for AC Buses 830 Rs, For Non-AC Buses 630 Rs.
Timings
The bus services are frequent and it starts from 5:25 AM & runs till 10:00 PM.
2. Auto Rickshaws & E-Rickshaws
Another mode of transport provided by the public transport in Chandigarh is the auto rickshaws. It's also one of the most proliferated modes to commute, available at every street corner. 3-4 people can sit in one auto with a driver and one doesn't have to wait for them. They zig-zag you through the traffic.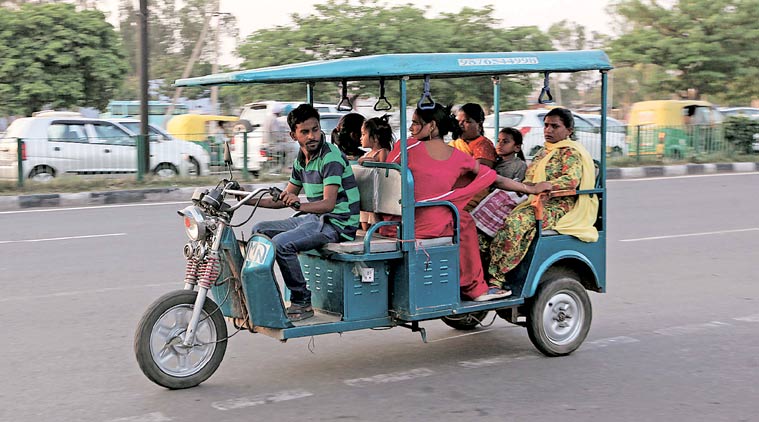 All autos are run on CNG so it's a blessing for your carbon footprint as well. Hop on an auto-rickshaw and enjoy the beauty of this amazing city. Most importantly, it's necessary to have an idea of the correct fare to avoid getting ripped off (which you certainly will otherwise, because drivers invariably overcharge foreigners)
Types of Autos
These autos are in the combination of yellow-green colour.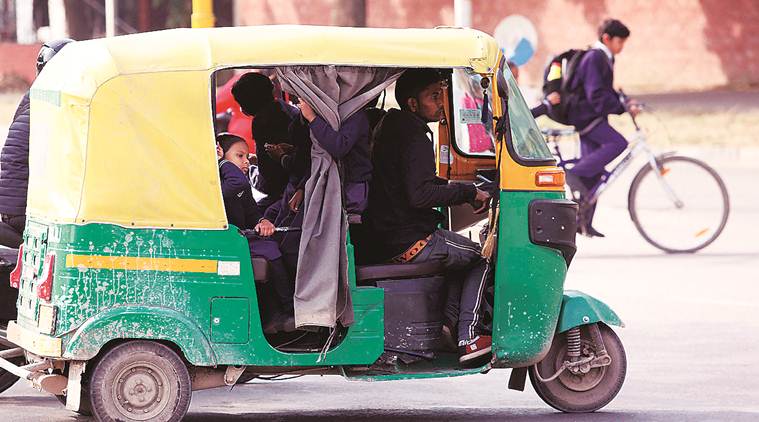 Plus, they run on CNG.
Charges
Auto fares can be determined by negotiating but they charge Rs. 10 for the first 1 km and then for subsequent kilometres they add 10 rs.They are available 24×7. On the contrary, they charge extra charges if they go on a special route.
3. Smart Bikes
Bicycles are a great way of bypassing Chandigarh's traffic jams. They're available via the SmartBike Mobile App. Bicycles are available on rent for touring around the city. Visitors can use the cycle path to visit various places like Leisure Valley, Sukhna Lake, Rock Garden, Capitol Complex, and various other gardens.
Licences and helmets aren't required. You just need to locate a bicycle station, from where the bicycles can be picked up and dropped off. The app requires users to maintain a balance in a mobile wallet.
4. Rickshaws
The pedaled cycle rickshaws are also quite popular in Chandigarh. This mode of conveyance is good for short distances.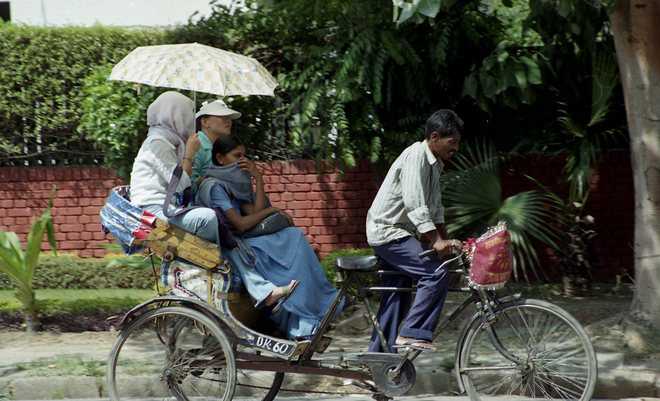 These can be easily found in different parts of the city.
Fairs
The charges can start from Rs 20 and exceed depending upon the amount of distance you travel for.
Tips for getting around Chandigarh
The weather in Chandigarh is usually pleasant in spring and winter, so riding a bicycle can be enjoyable for local sightseeing. Contrarily, in summers and monsoons, travelling in buses or autos is preferred.
If you're in town for just a few days, opt for the hop on-hop off bus.
In a nutshell, the city has an excellent bus service run by Chandigarh Transport Undertaking (CTU). It serves as the best means of local transport. Lot of emphasis is laid on following the traffic rules in Chandigarh. Infact, there is a traffic park in Chandigarh, where workshops are conducted to inform people about traffic safety. Just for recommendations. buses remain the most popular form of public transport for commuters in Chandigarh as the bus journeys are the most economical.
Hope this information is useful for you! If you come across any update about the same, do let us know in the comment section.
For more information and updates, do follow us on ChandigarhBytes.