The City Beautiful has a new perfect weekend getaway, Chandigarh Bird Park. It is the newly opened bird park. Certainly, an amazing escape, especially for nature lovers and birding enthusiasts. It is home to a number of migratory birds and is a great spot for spotting the various species, especially during winters.
Inauguration of Chandigarh Bird Park
Savita Kovind, the wife of President Ram Nath Kovind, inaugurated Chandigarh Bird Park on 16th November, 2021. The park at Nagar Van behind Sukhna Lake got opened for public for general public on 17th November, 2021.
The forest and wildlife department has developed the park for creating awareness among general public towards birds conservation, nature education and conservation. Also, the walk-through aviaries have been created for exotic birds commonly bred in India.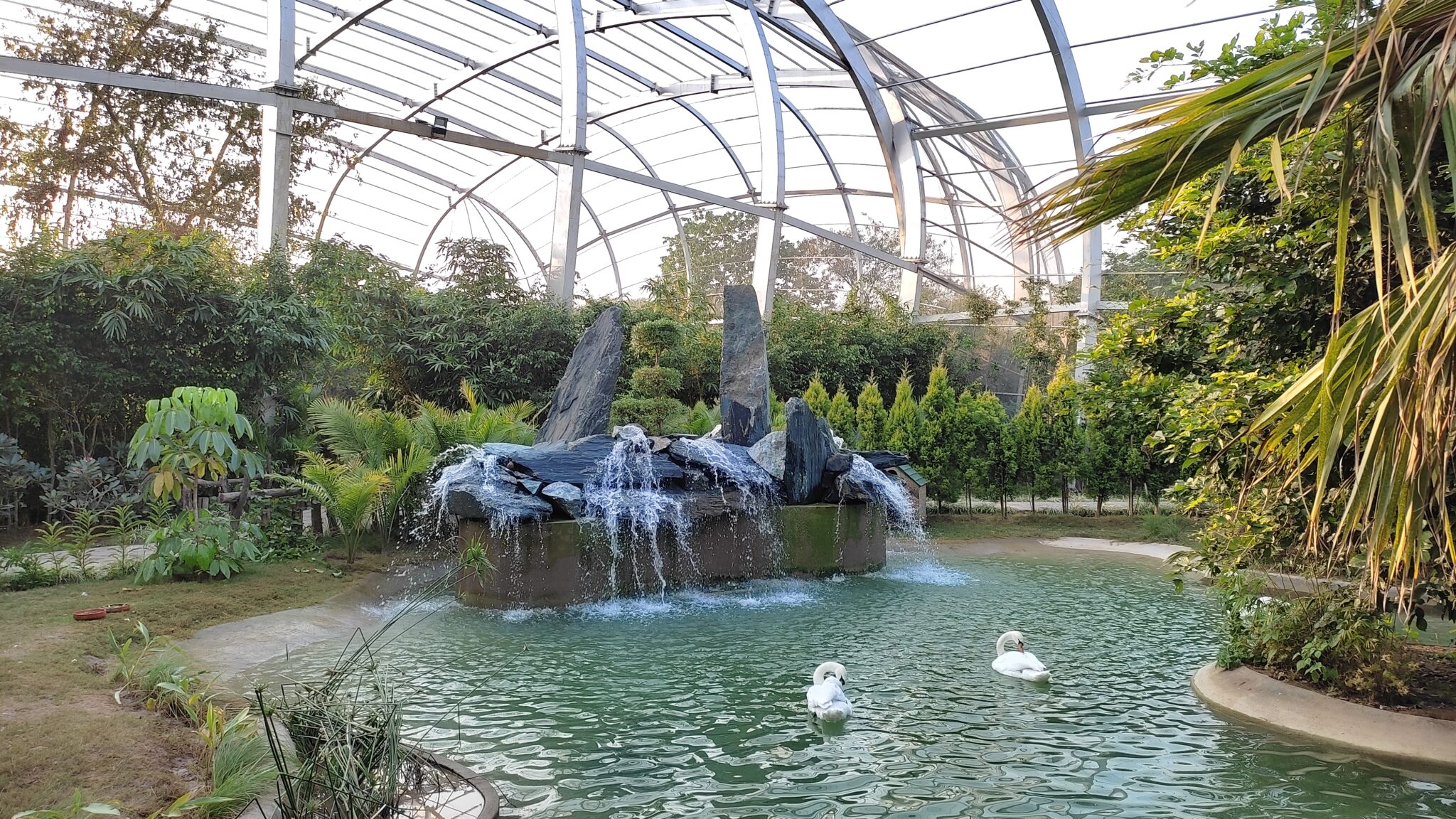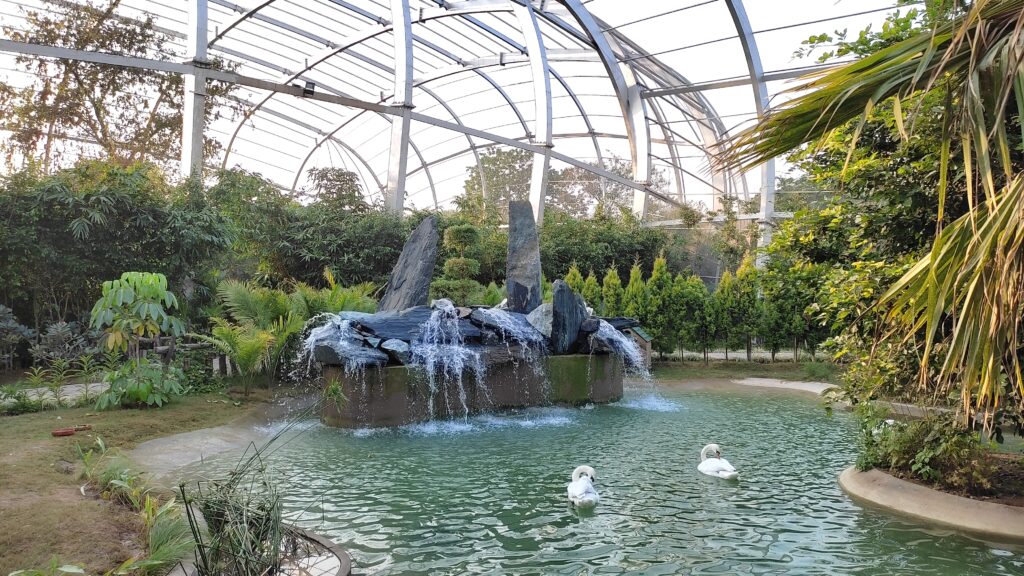 Chandigarh Bird Park is located in City Forest near Sukhna Laker Road. There are astonishing 250 species of birds here during the peak season, i.e. September and during winters.
Significance
The main aim of bird park is to make the public aware of bird conservation and nature education. Moreover, Savita Kovind toured the park and appreciated the efforts of the Forest Department and said that the park will draw the attention of environmentalists, amateur bird watchers and ornithologists to Chandigarh. In addition, she said that visitors can enjoy nature amid the winged friends in this park.
Key Elements of Chandigarh Bird Park
This newly opened park has several key features which are worth knowing:
1. Land Area
First and foremost, is the total occupied land area.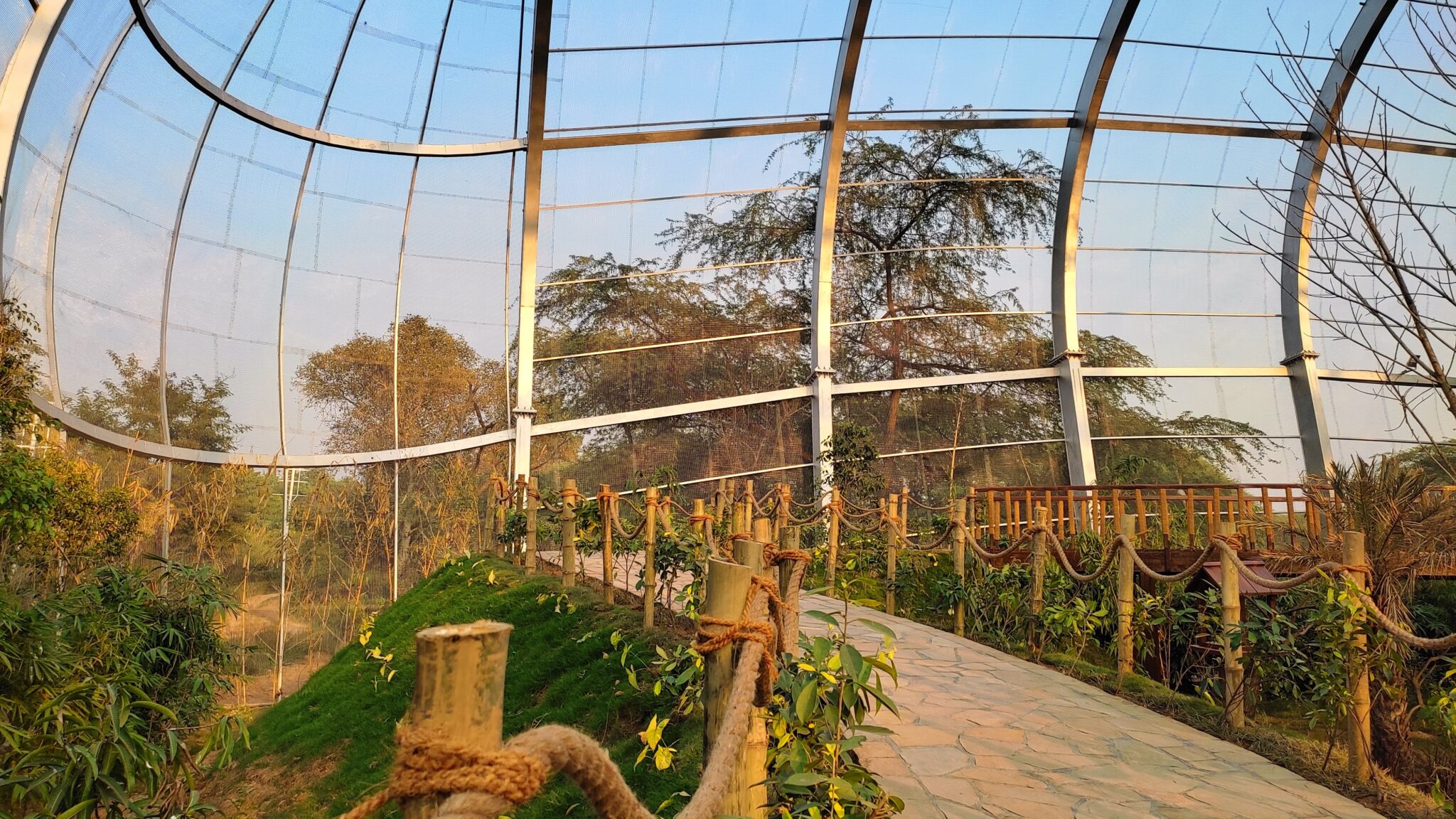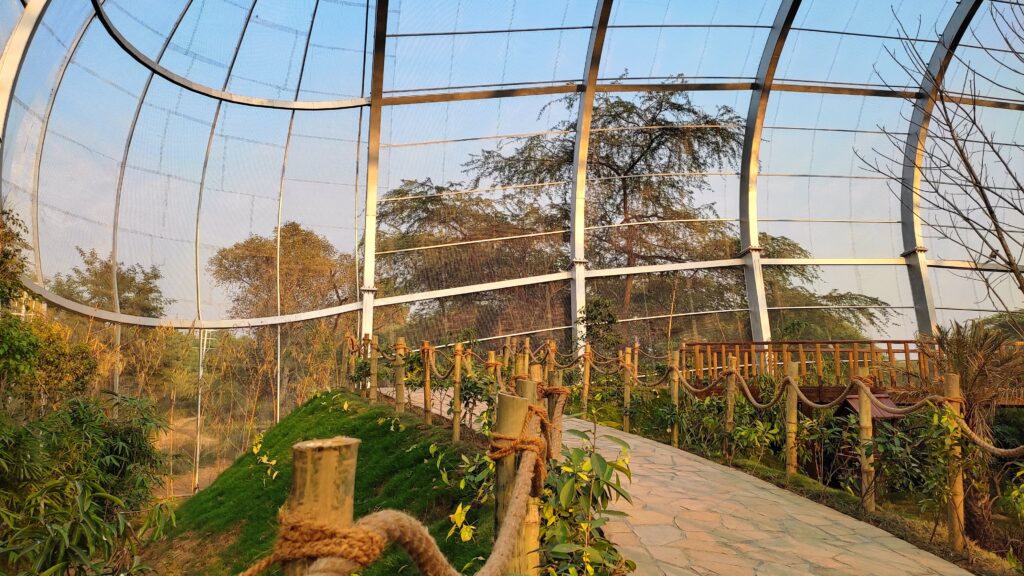 The park, built by the forest department, is spread over an area of 6.5 acres of land behind Sukhna Lake.
2. Number of Aviaries
Secondly, the park facility has got two aviaries. Aquatic as well Terrestrial.
3. Species Count
Thirdly, the park constitutes around 250 pairs of birds of 48 species and subspecies.
The main attractions include African lovebirds, budgerigars, white swan, black swan, wood duck, golden pheasant, green wing macaw, sun conures, African grey parrot, finches and melanistic pheasant.
4. Cafeteria and Souvenir Shop
Further, it has a beautiful cafeteria place with nice and comfortable seating with colorful paper lamps hanging on the trees around.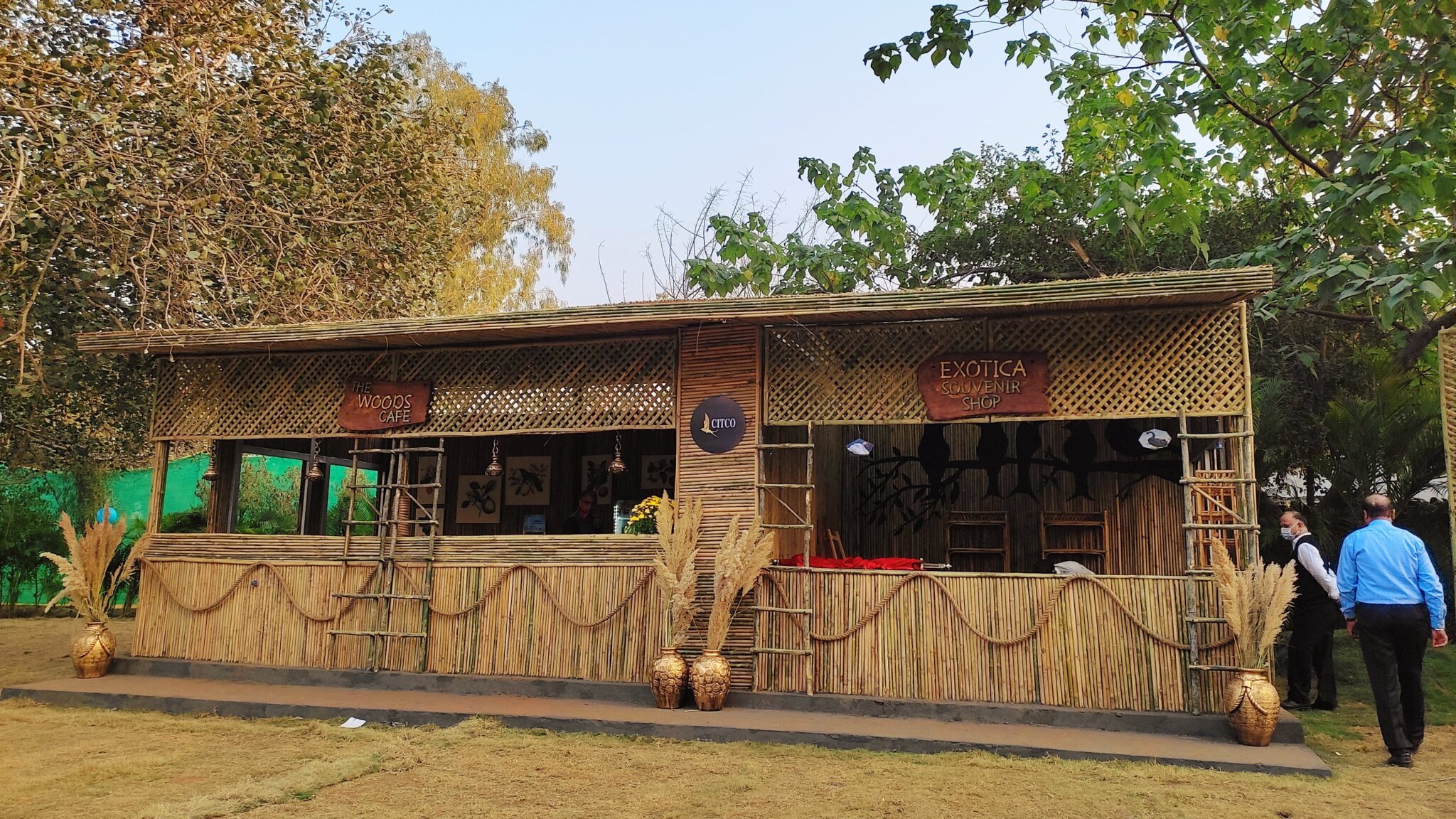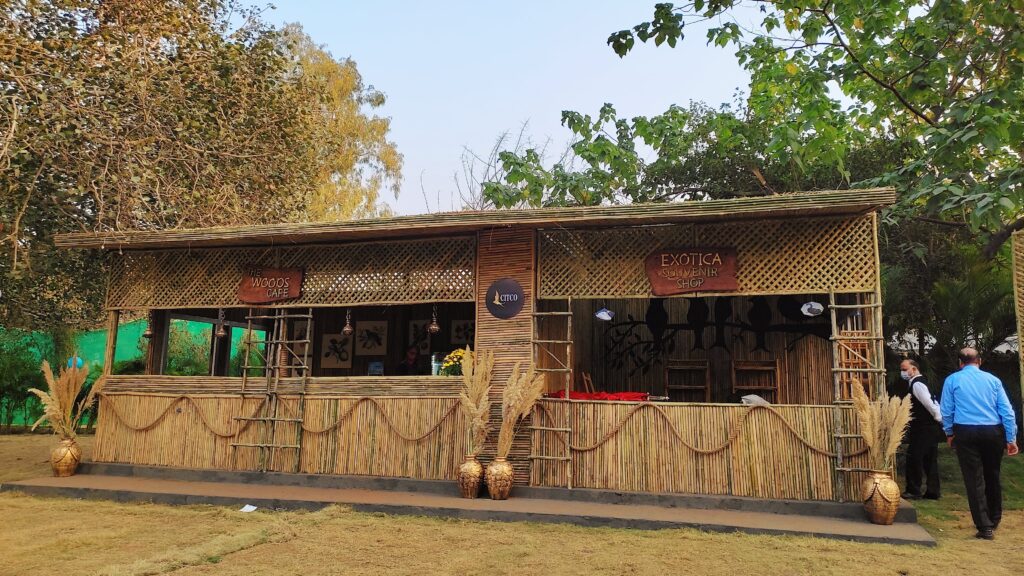 Further, adjacent to the cafeteria, there is a souvenir shop where things will be sold that are meant to be a reminder of the park one visits.
IMPORTANT NOTE : Outside food items are not allowed.
5. Ticket Price
Additionally, the price of the ticket is:
Children– Rs 30/-
Adults– Rs 50/-
6. Photo With Birds
One of the most interesting features is that people will be allowed to interact with them in close proximity. Public will be able to click pictures and even touch them under the staff's supervision. However, it will cost ₹100 for just a five-minute stay.
7. Best Time To visit
Lastly, the ideal time to visit this place is in winter when you can spot the birds in their much active state. Bring a binocular and a camera to see the birds on the trees and the water bodies. There is a walking path along the perimeter of the park and there are a few watch towers for enhanced viewing. You can easily spend 2 – 3 hours here.
Chandigarh Bird Park Inclusions
1. Entry Point
To begin with, there is one main entry point where CITY FOREST is written. Public needs to take the left route to reach towards the main area. You will see a sign board on which Chandigarh Bird Park is written.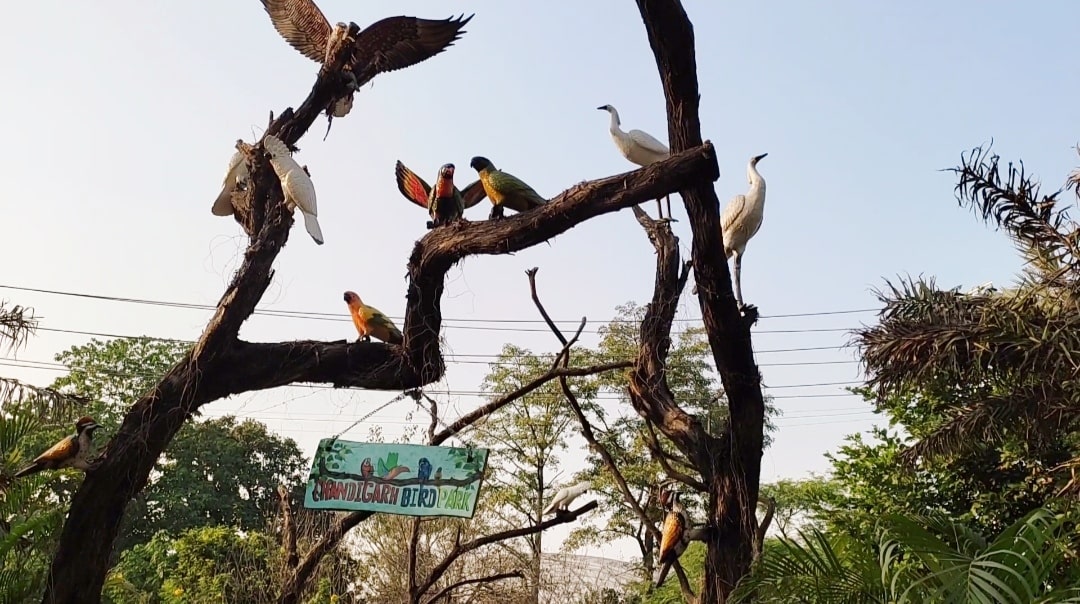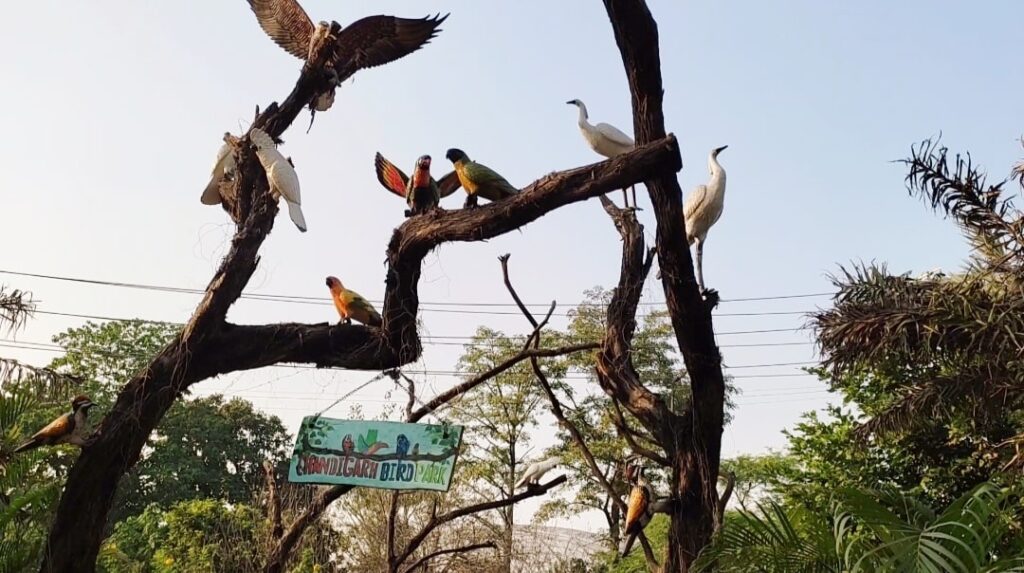 Additionally, the walking path is covered with brick sand which looks like a beautiful pathway.
2. Gardens
Second of all, there are 3 Gardens, also known as Vatikas you will come across:
1. Navgraha Vatika
'NAV' means Nine, 'GRAHA' means Planets & 'VATIKA' means Garden. Navgraha Vatika is garden of 9 planets/ grahas represented by the plants/trees/bushes/grasses which have the forces of 9 planets. These trees are planted in a specific sequence/ direction to get the benefits of nine planets or grahas.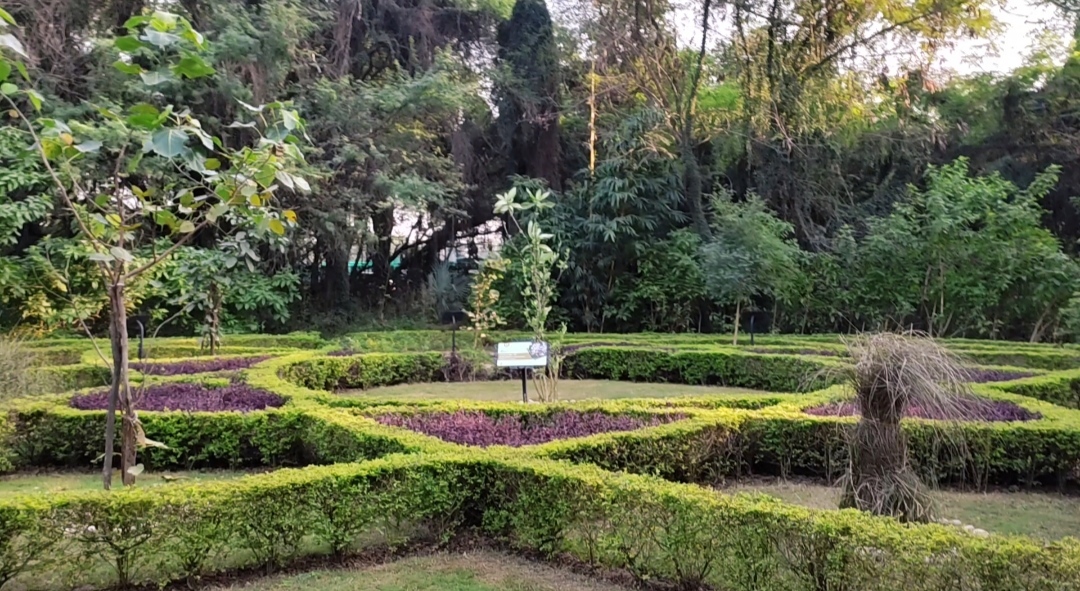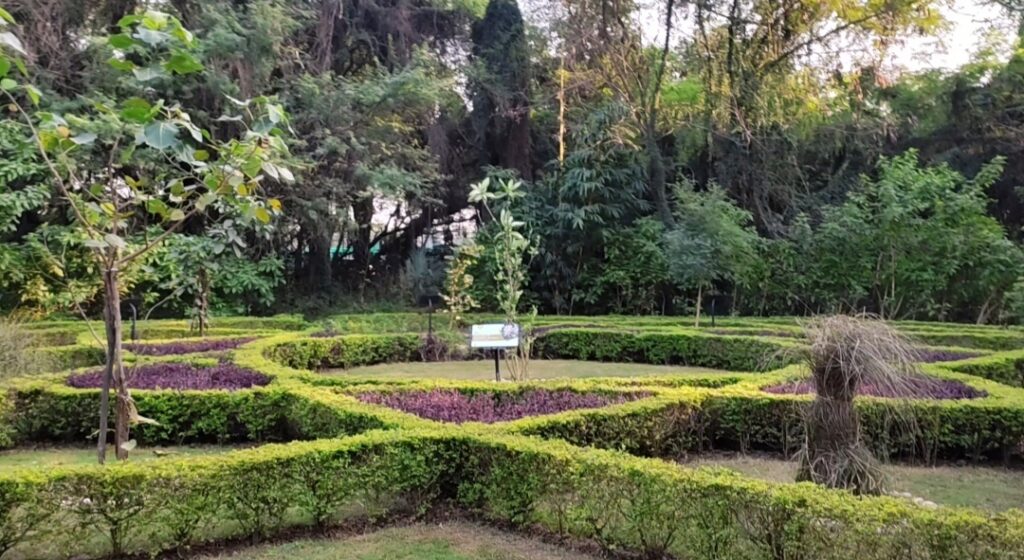 Therefore, experience the positive energy and purified air by walking around the Vatika .
2. Nakshatra Vatika
Secondly, Nakshatra denotes lunar mansion in Hindu astrology and Indian Astronomy.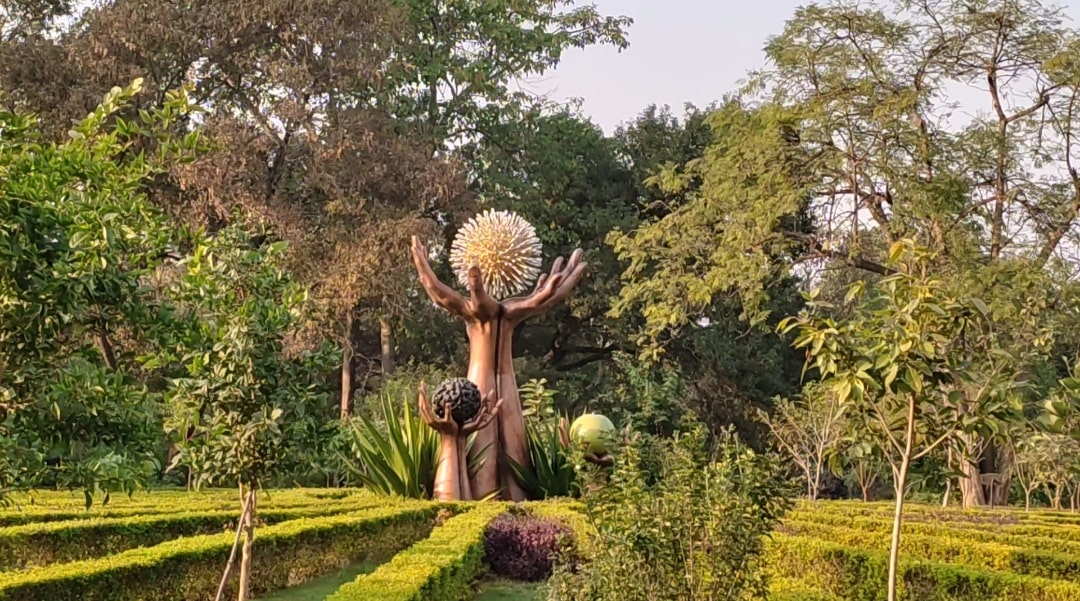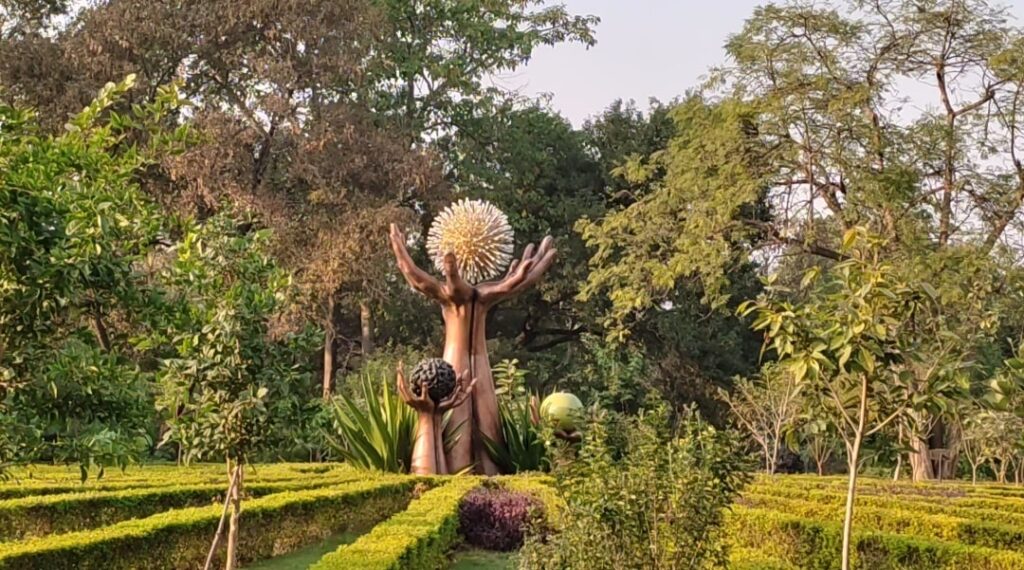 It comprises the plants and trees related to zodiac signs, nakshatra, nakshatra and related trees, zodiac and related trees.
3. Ticket Counter
Next, is the ticket counter from where tickets will be purchased. It is right opposite to Nakshatra Vatika.
4. Aviaries
Thirdly, there are two categories of Aviaries, Aquatic and Terrestrial. Both the aviaries includes proper descriptions of the birds which will be very much knowledgeable for the public witnessing.
1. Aquatic Aviary
Aquatic Aviary is a kind of a cage for birds where water supply is available near the favored roost site, and a range of perching should be available so that the birds may sit in the rain if they choose to.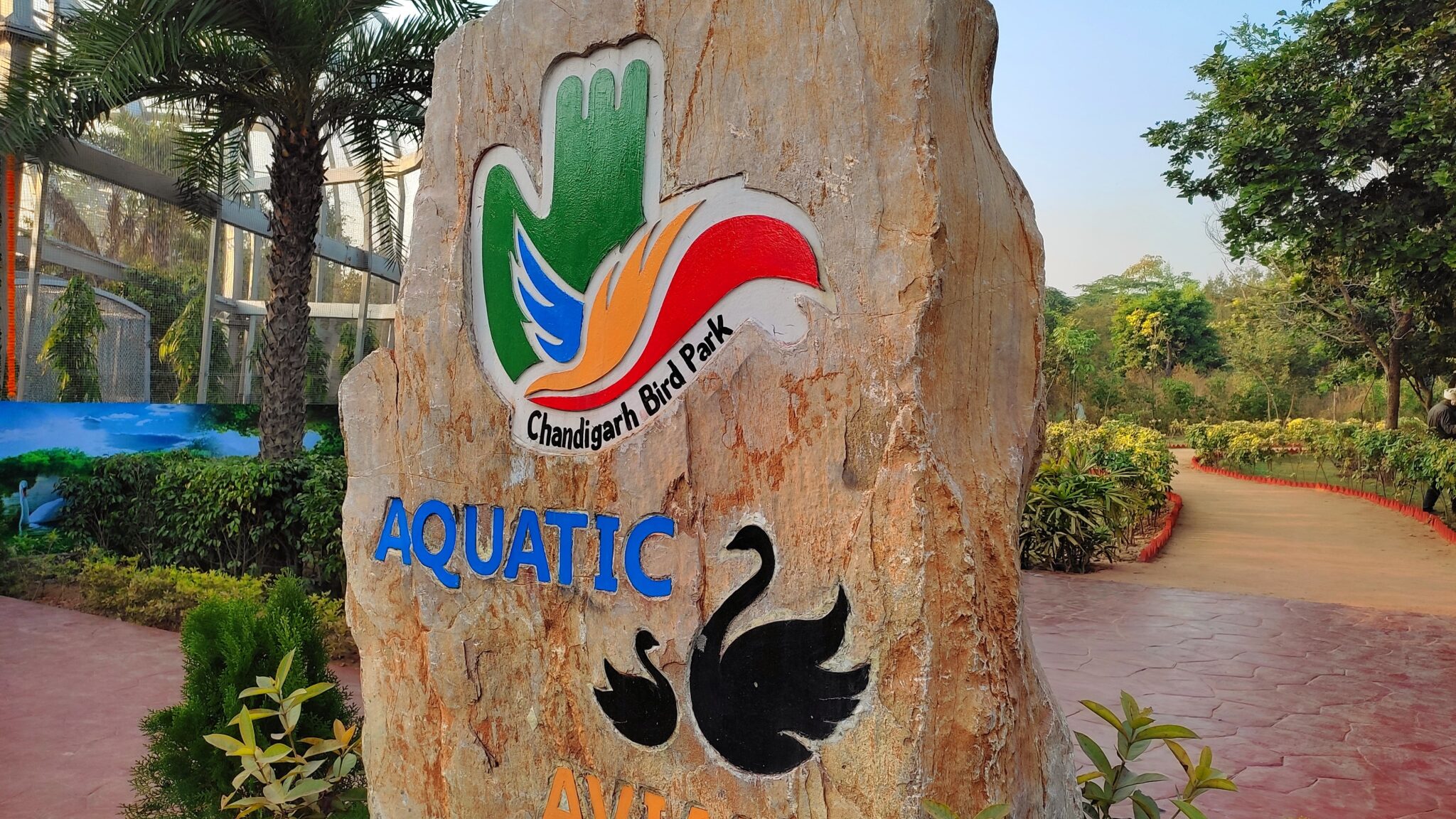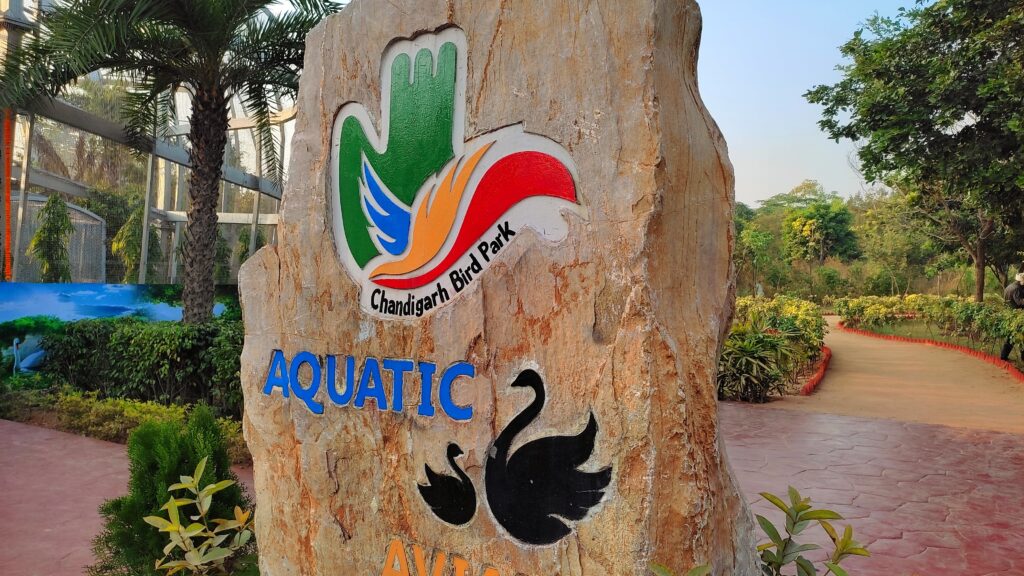 The birds have been observed taking water on the wing, much like swallows, and skimming along the surface of a lake.
The area incorporates White Swan as well as Black Swan.
2. Terrestrial Aviary
This is an enclosure for terrestrial birds. Its a large enclosure for confining birds. A structure for the keeping of captive birds, usually spacious enough for the aviculturist to enter.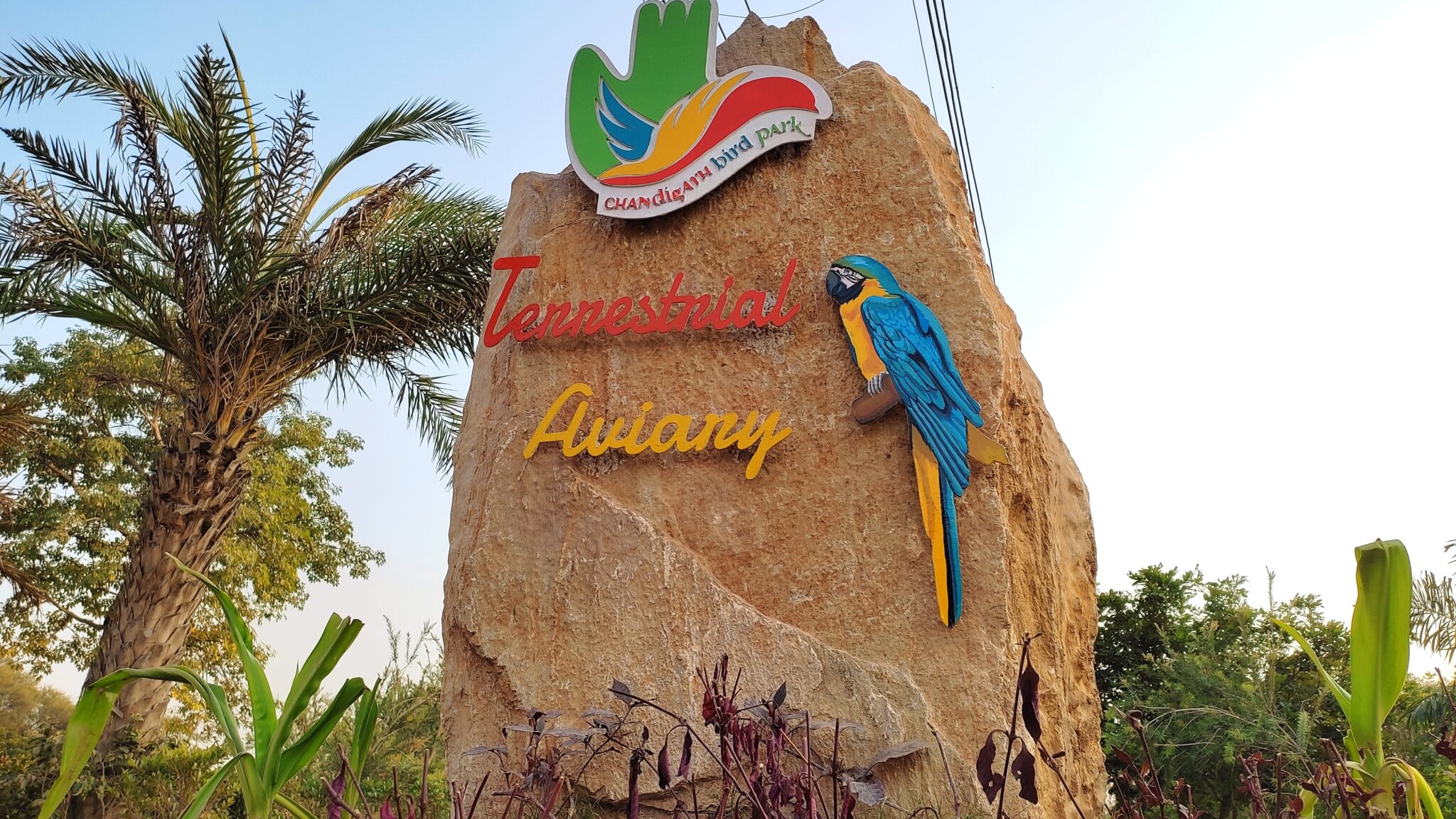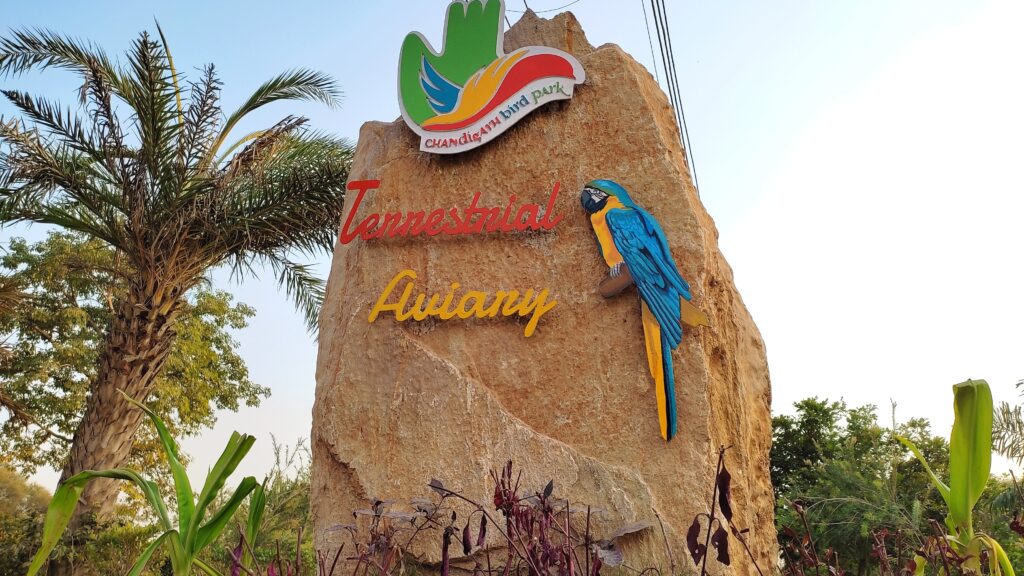 The area incorporates Budgerigars, Golden Pheasant and so on.
5. Exit Point
Lastly, the exit area will take the general public towards the cafeteria and souvenir shop..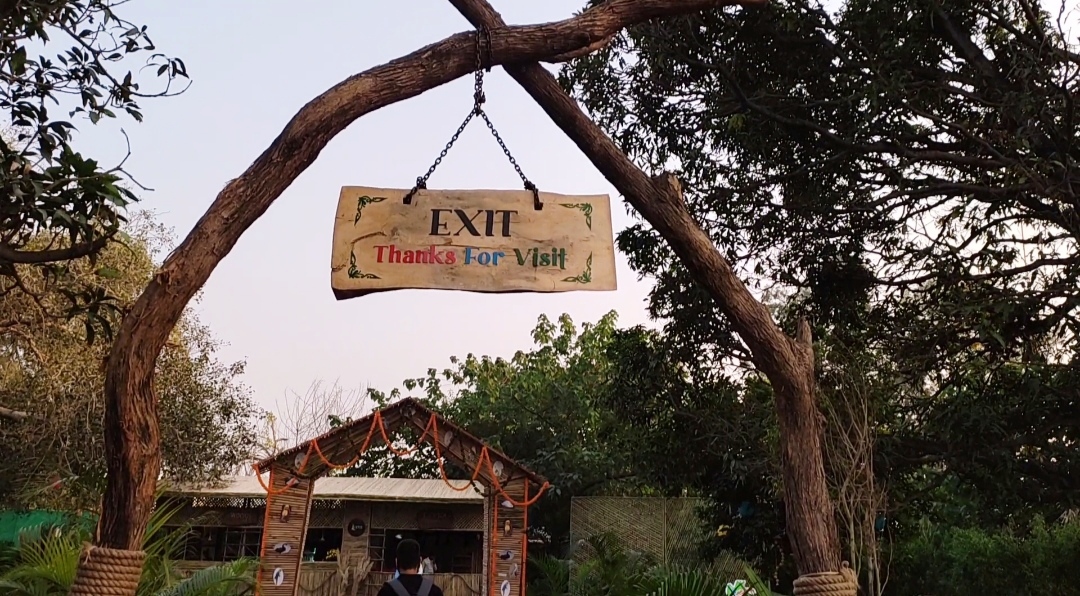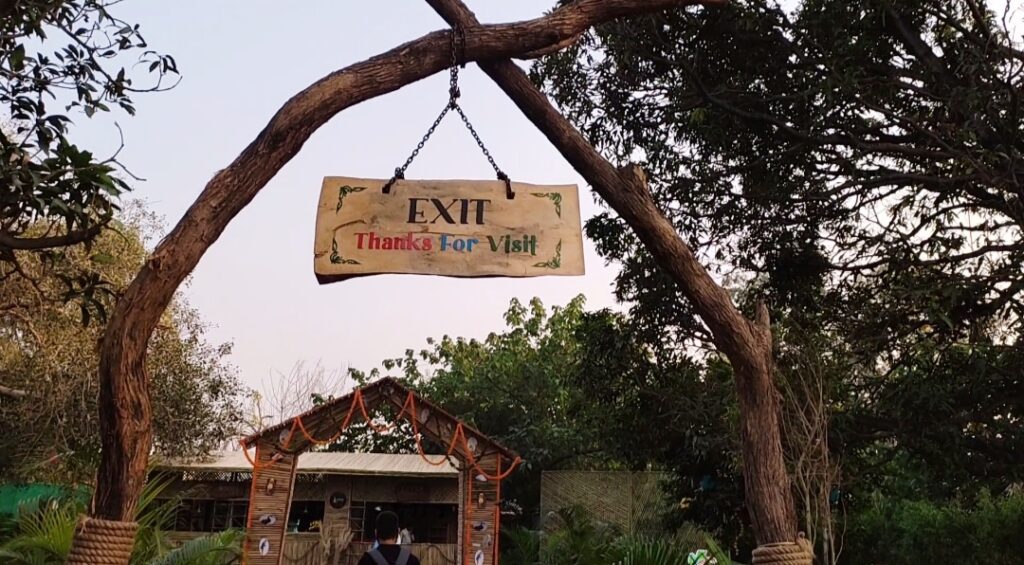 More Important Information:
Entry Timings :
10:00AM-5:30PM, open for all days
Location :
It is located in City Forest near Sukhna Lake Road.
Follow these Route Instructions :
1. Firstly, Just when you go towards Rock Garden from the lake, take the first right.
2. Secondly, while turning, on the left you will see a Board which has BIRD PARK written on it.
3. Then, take that turn and within a distance of 150 meters, you will reach the park which is on the left side.
Also read :
10 Best Bridal Shops In Chandigarh – Ultimate Guide to "Shaadi" Shopping
10 Best Lesser Visited Places In and Around Chandigarh (City Beautiful)
Chandigarh Festivities : 10 Best Places To Enjoy Festive Vibes in The City
Elante Mall Chandigarh – Perfect Outing For Shop & Dine
Also, do follow us on ChandigarhBytes.