Rishabh Puri – A multi-faceted author battling the challenges for a healthy life looking to inspire young Indians through his written word. He is a fictional writer, entrepreneur, &  producer of Indian origin who has dedicated his life inspiring millions through his content.
Rishabh's journey is a unique tale on how determination & grit can help combat even the toughest battles of life. Rishabh was diagnosed with a grave heart disease (Hyperlipidemia Type 2 A, which further lead to an aortic valve stenosis ) when he was just 6 months old. He also suffers from intermittent mobility issues but Rishabh just keeps managing to strive through it all.
In any ordinary case, this would have led to one being bedridden for most of their lives owing to a constant influx of medical treatments & hospital visits, but Rishabh chose to write his own story albeit differently. He accepted his hospital visits as a part of his unique life but did not let this stand in the way of achieving any of his dreams.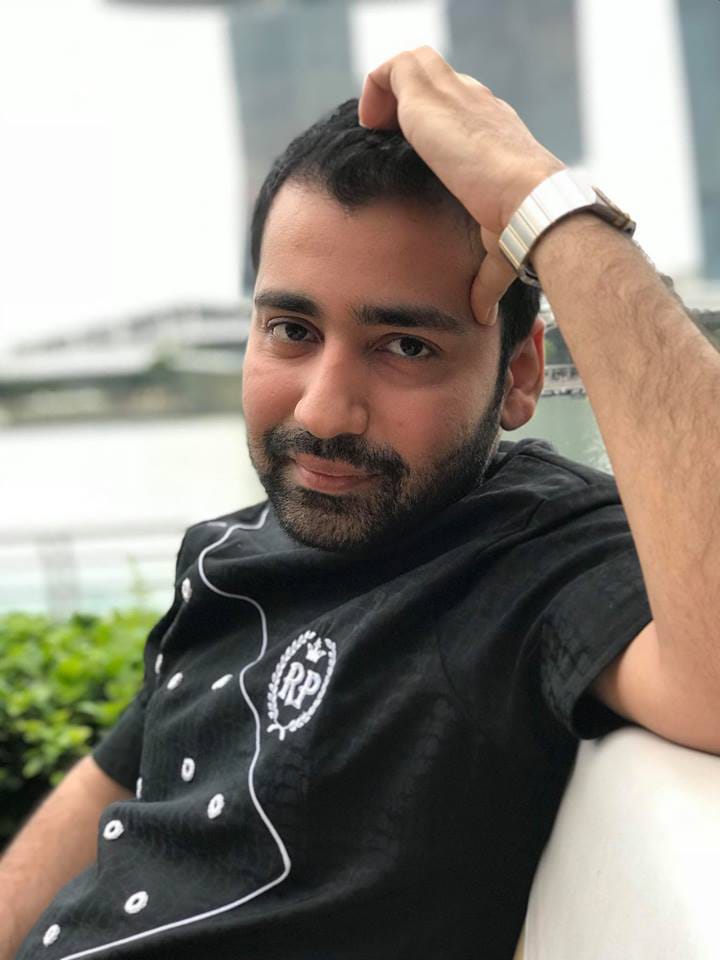 He decided that instead of giving in to his situation, he would use it as an inspiration to rise above it. Every day despite all his challenges, Rishabh would strive to live life to the fullest and he is doing so with all his heart!
He did have to work twice as hard as any of his peers but as a result, he was able to create a life that served as an inspiration not only to him but also to the thousands of readers who enjoy his stories each day. Since his younger days, Rishabh vowed to not let his ailments become the centre of his own story, rather he chose to fight the battle & pushed himself to create compelling content.  For it is his struggles that give his expression an unparalleled depth.
Rishabh's personal philosophy of life is to live each day to his fullest. While he was surrounded by grim situations, he chose to keep his focus on the light at the end of each tunnel and kept creating beautiful content in the form of art & literature. Each brush stroke and each written word serve as a reminder that no matter how tough life may become, it is always possible to find joy and beauty. This is the message that he wishes to emanate to all those who read his works.
Writing a book requires serious discipline apart from the craft of storytelling; this is one of the best instances of how Rishabh used his sheer will to achieve his goals. He has managed to successfully write and publish 3 fictional books while balancing doctor's appointments, hospital visits, business meetings & new ventures.
Despite limiting physical afflictions, Rishabh has successfully graduated from the prestigious Middlesex University and joined his family business. Apart from managing a flourishing multi-national business,  Rishabh is a published author with 3 published books to his credit; a self-taught painter and a web series producer.
In 2016 he wrote his first manuscript and never thought that it would ever be published. In 2017, the book was finally published with the title, "Inside the Heart of Hope" which was somewhat inspired from his own life and was taken very well by the audiences. He then went on to write two more novels called  'Flying Without Wings' and 'Seductive Affairs'. His writings are mostly centred on Hope, Love, Life; almost what our mankind needs in the recent times.
Driven by curiosity, Rishabh loves to meet new people and explore the world. He is an avid traveller, a supercar enthusiast and also enjoys cooking and watching sitcoms & movies whenever he has time.
Rishabh makes his home in Lagos, Nigeria and Dubai, U.A.E where he stays for most of the year with his family. He keeps coming back to India and stays in Chandigarh, his birthplace, which is so close to his faulty heart for obvious reasons.  He has been working since the age of 18 and has become a very accomplished entrepreneur with his spurring businesses in Nigeria, Dubai, UAE, and China. He is the proprietor of HSR Entertainment that has produced a web series. He is also in the process of producing a music video with renowned music artists.
Rishabh realises that the current crop of young Indians does not have the same vigour anymore for the written word in printed form. He acknowledges books giving way to 'Ipads' and stories being replaced by 'listicles'. This has driven him even further into creating better content and he sincerely hopes to reignite the passion for reading amongst thousands of young Indians.