If you are a foodie and you are looking for something great that can appetite your hunger then we have a very special post for you. Today we are going to share about the top buffet restaurant in Chandigarh. We choose a buffet because the buffet is one of the favourite ways to appetite hunger without worrying about heavy bills and other expenses. You earlier know that you have to spend that much of amount. Now depending on your budget and taste there are ample of buffet restaurants in Chandigarh but we have tried our best to give you the most delicious list for you. Hope you enjoy.
Top Buffet Restaurant in Chandigarh
Barbeque Nation
Address: SECTOR – 26, SCO 39, Madhya Marg, Block 2, Sector 26, Near Green Market Chowk, Chandigarh 160019
Contact: 18001086060, 9654916060
Cost: Rs. 1300 for two people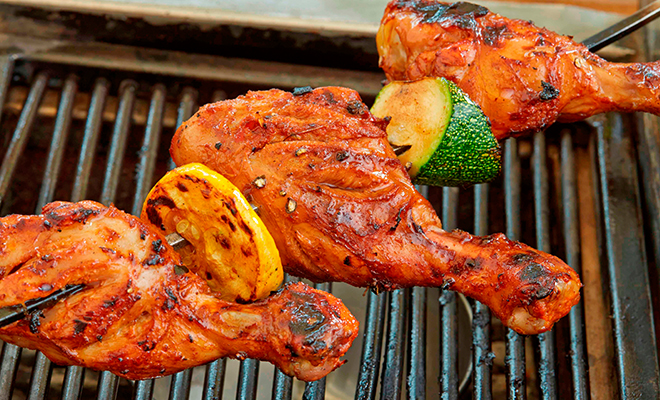 Barbeque Nation is served great food over than a decade. Barbeque Nation is one of the restaurants in Chandigarh that pioneered the concept of live grills. Ranging from crunchy starters to delicious main course to mouth-watering desserts you will never forget the experience of being here.
Pirates of Grill
Address: 313, 3rd Floor, Elante Mall, Phase 1, Chandigarh Industrial Area, Chandigarh
Contact: 0172 4016444, 0172 4017444
Cost: Rs. 1200 for two people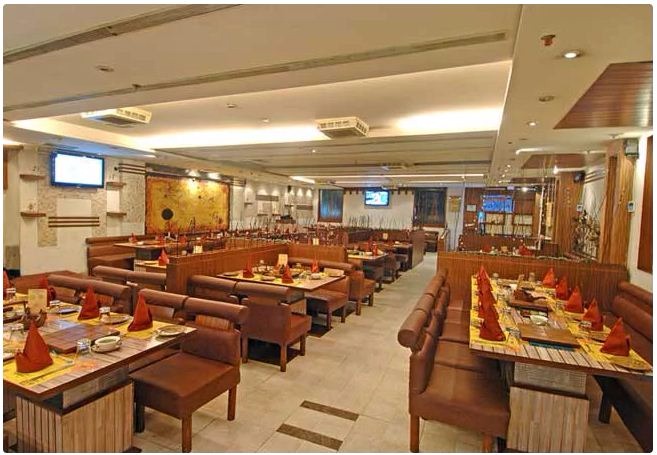 Without Pirates of Grill, it is not possible to complete the list of top buffet restaurant in Chandigarh. Pirates of Grill is a pirate-themed barbeque buffet and Indian grill restaurant that also serves in Delhi, Gurugram, Noida, Jammu, and Ludhiana apart from Chandigarh. If you want to enjoy and experience authentic grill experience then you would love to try Pirates of Grill. One of the best things is you can customize your own food as you want. Complimentary cocktails are just wanted you to need over a delicious food.
Buffet Hut
Address: SCO 143-44, Madhya Marg, Sector 9 C, Chandigarh, 160009
Contact: 08968785780
Cost: Rs. 1000 for two people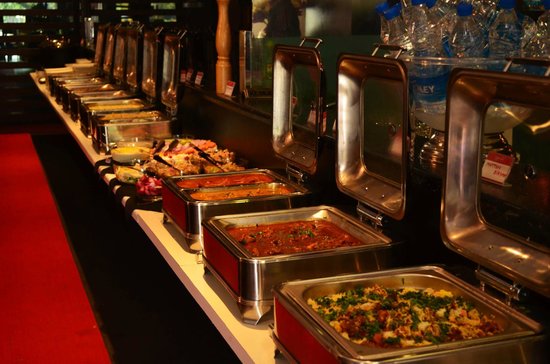 If you are looking for an ideal buffet restaurant where you can go with your kids then Buffet Hut is the just right place to feed your appetite. Buffet Hut has special kid's meal that goes easily with your pocket. This is also affordable and wise because when you visit any of above restaurants listed in top buffet restaurant in Chandigarh then you obviously have to pay much extra for your kids. After checking out the price you surely want to visit Buffet Hut with your kids as kids buffet starts from Rs. 199 only.
The Lalit Chandigarh
Address: Rajiv Gandhi IT Park, Near DLF Commercial Complex, Chandigarh
Contact: 0172-4447777
Cost: Rs. 1000 for per person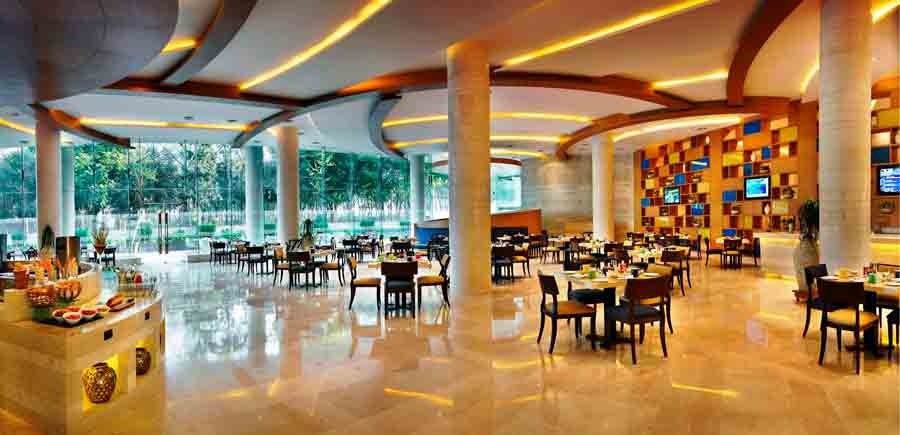 The Lalit Chandigarh is a five-star hotel and just because of this many people don't dare to dine-in in the hotel. Well, you might be surprised that The Lalit Chandigarh offer buffet system and the great thing is you can have your buffet breakfast, lunch or dinner in almost same price that is offered by restaurants listed here in top buffet restaurant in Chandigarh. The Lalit Chandigarh serves you more than 5 delicious and mouth-watering varieties of veg and non-veg starters each along with a variety of main course and desserts.
JW Marriot Hotel
Address: Plot no: 6, Sector 35B, Dakshin Marg, Chandigarh, 160035
Contact: 0172-395 5555
Cost: Rs. 1300 for two people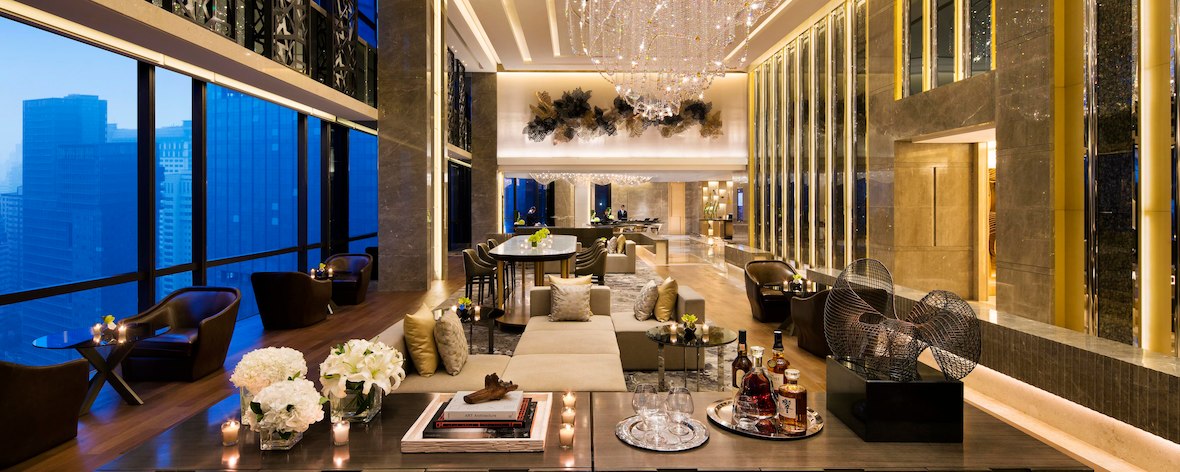 JW Marriot Hotel is currently the first choice for conducting official conferences and meetings. Another reason why people love the JW Marriot Hotel is that of their amazing buffets. JW Marriot Hotel's buffet is known for its lavish and palatable buffet then no matter whether it's a veg or non-veg. JW Marriot Hotel's USP is their hygienically prepared mouth-watering food.
KLG Buffet Lounge
Address: Himalaya Marg, Sector 43, Chandigarh
Contact: 0172 4650001, 0172 4650002
Cost: Rs. 1200 for two people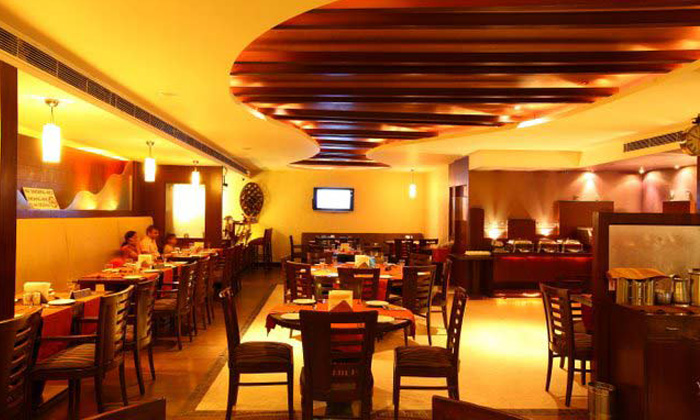 KLG Buffet Lounge has a quite impressive and delicious buffet item in their menu that fits will all age group people. This simply makes it the best place to dine-in if you want to go there with your friends, family or kids. KLG Buffet Lounge ensures you to provide lavish and delicious taste without letting you down. if you have never tasted buffet or this is your first time then you would love to start your first experience with KLG Buffet Lounge.
Urban Café
Address: Hyatt Regency, 178, Chandigarh Industrial Area, Chandigarh
Contact: 0172 4401234, +91 7087231312
Cost: Rs. 1800 for two people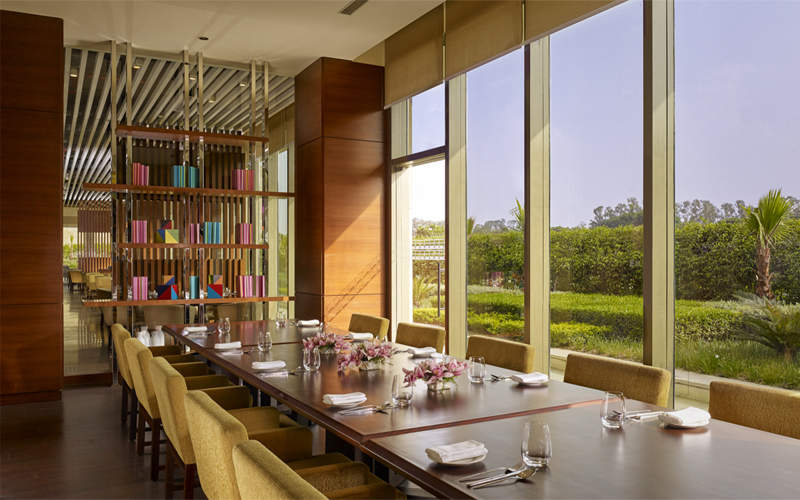 Urban Café has a warm and lively ambience that you love to enjoy and over of it, there is a delicious food to drool over. Urban Café serves a buffet breakfast, buffet lunch, and buffet dinner. Apart from this, there is a special a la carte menu is available for you for all meals and courses. Want more? Urban Café has the city's finest brews and caffeine.
If you have tasted food in any other buffet restaurant that is missing in here top buffet restaurant in Chandigarh list then feel free to tell us in the below comment section.