Driving license is one of the most important document especially if you live in Chandigarh. You might be spare if you drive without any license in other city but when you are in Chandigarh you must have a driving license. Today we will tell you how to apply for a driving license in Chandigarh. We tried to cover up all things about driving license so feel free to read all the information provided here.
Eligibility for Getting a Driving License
1. Before you obtain a driving license you will be issued a temporary or learning license that comes with a duration of six months.
2. Learning license issued in Chandigarh is valid on in UT whereas when you get a permanent driving license it is valid across the country.
3. To apply for the driving license the candidate must be 16 years old for two-wheeler vehicles.
4. Candidates who want to apply for four wheeler driver license must have 18 years old.
5. Regardless of caste, gender etc. any able-bodied citizen is liable to obtain the driving license.
6. If you want to apply for a commercial driving license then you must have an age of 20 years.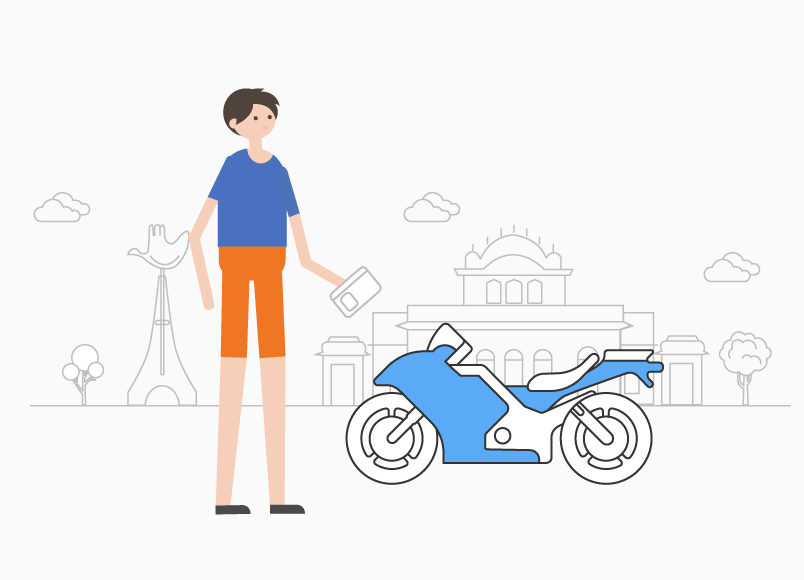 How To Apply For Driving License In Chandigarh
1. Go here and download and take print out of the Learner's License form.
2. Fill all the required fields. If you need a detailed guide on how to fill the driving license form then you can check the official link here.
3. After filling the form you need to scan asked or required documents including proof of address, proof of age, and medical certification.
Passport or School Leaving certificate or Aadhar card for date of birth or Class X marks card.
Any government issued ID for address proof, for instance, Aadhar card or passport or voter ID.
4. Now click here and select Chandigarh from drop-down list.
5. From the left side, menu click on Upload Documents and then Upload Documents/Scanned Images option.
6. Upload your documents and at the end, you will get an acknowledgment receipt. Take out the print out of acknowledgment and Learner license and take it to the RLA office along with original documents so the officials can verify the documents.
7. Alternatively, you can collect the form from Sampark office of RLA office itself.
8. When your documents get verified you need to submit the form and pay a minimal amount of fee (for both Learner's License and Driving License). Generally, the fees are Rs. 100.
9. In the RLA office, your photo will be clicked and then further proceed to take the test.
10. The test will be computerized if you are able to crack it you will be given your Learner License. If you fail in test then you can retake the test after 15 days.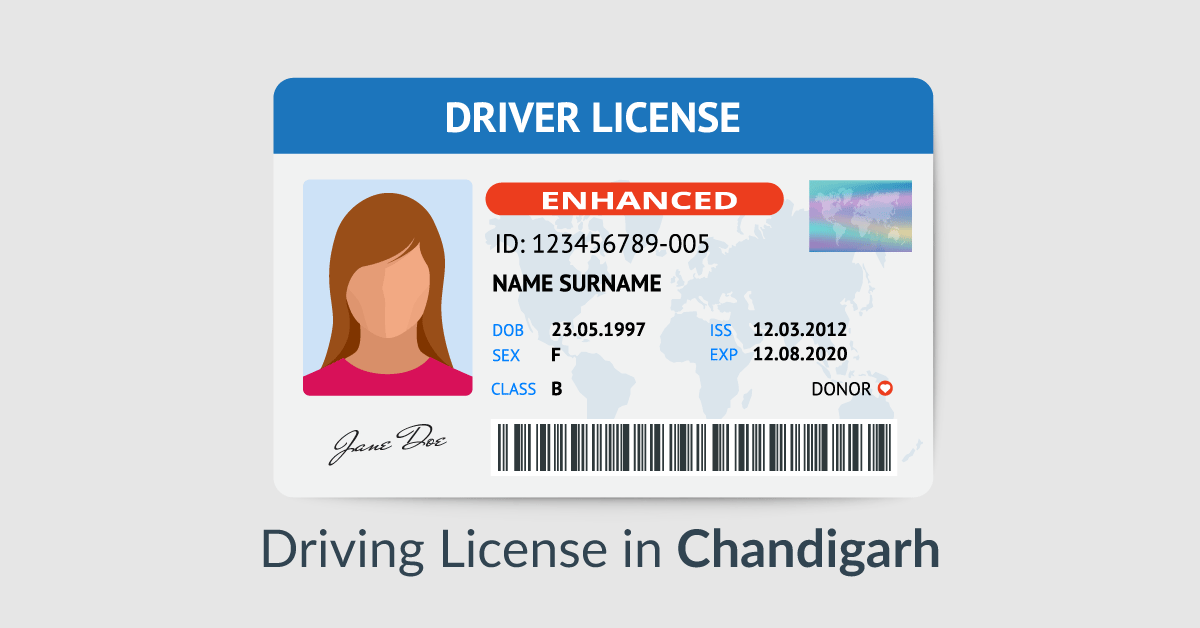 Application Process for Permanent Driving License in Chandigarh
As above mentioned you will get six months of the period when you get your Learner's license. In meantime, you can go to RLA and take part in the physical driving test.
1. You need some documents before applying for a permanent driving license in Chandigarh for instance Form No 4, and Original Learner's License.
2. If you are using the downloaded form then you must attach all the form. After this, you can go to RLA and take the driving license test. Here you need to make a payment of Rs. 250. It would be recommended to take your vehicle to the test. You need to give driving test through a predetermined track in the presence of the officials of RLA.
3. If you pass the test then your license will be sent to your address via speed post. The proof will be given to you through a filing receipt. If you fail in test then you can give the test again after some days depending on the examiner choice.
Documents Required for Getting Driving License in Chandigarh
1. Form 4 (application form for permanent license)
2. Form 8 (You need this form when you already have a permanent driving license but you want another one, for instance, you have two wheeler driving license now you need four wheeler driving license).
3. Address proof and date of birth if requested for cross verification.
4. Original valid Learner's license.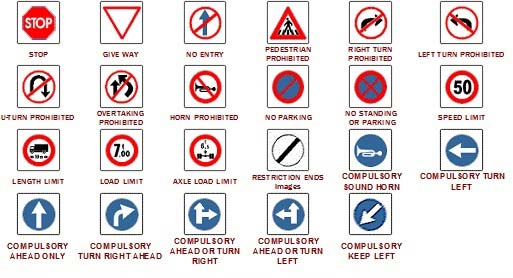 How to Apply For A Duplicate Driving License
In case your driving license has been stolen, misplaced or damaged then don't worry you can obtain a duplicate one. You need to follow the below procedure to get a duplicate driving license.
1. The very first thing that you need to do is file an FIR immediately as soon as possible.
2. Go here and download the required form and upload the scanned copies of your documents.
3. You need to submit the acknowledgment of the online process in RLA. Apart from that you also need to submit Rs. 200 fees. Your license will be delivered via post.
So, friends, this is all about the process of applying for a driving license in Chandigarh. If you find any trouble while following any step then feel free to tell us in the below comment section.