It is not every day that you are going to get a chance to witness fighter jets and helicopters from close range. Imagine that amazing feeling of watching these planes from such close quarters. President Droupadi Murmu and Defence Minister Rajnath Singh will attend the Chandigarh Air Show on October 8.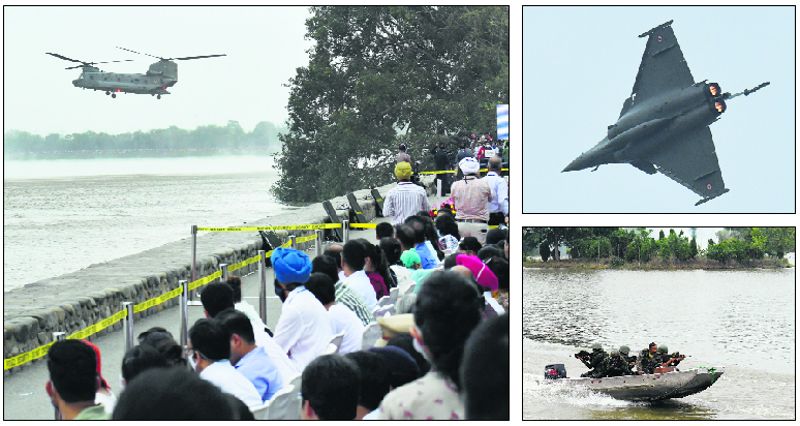 Being able to sit on by the Sukhna Lake and watch the Indian Air Force show at the same time is going to be a really unique & once-in-a-lifetime-experience for the people.
Get Entry Passes for Chandigarh Air Show from Chandigarh Tourism App
People can get entry passes on the "Chandigarh Tourism App" for the Indian Air Force show to be held at Sukhna Lake on October 6 and 8, which was launched today by UT Advisor Dharam Pal.
This show will include advance fighters, transport aircraft, helicopters and Suryakiran aerobatics team.
How To Register For Chandigarh Air Show
The Indian Air Force is fully prepared for this event and for the booking you have to follow the given steps.
1. Firstly, visit the Official App of Chandigarh Tourism.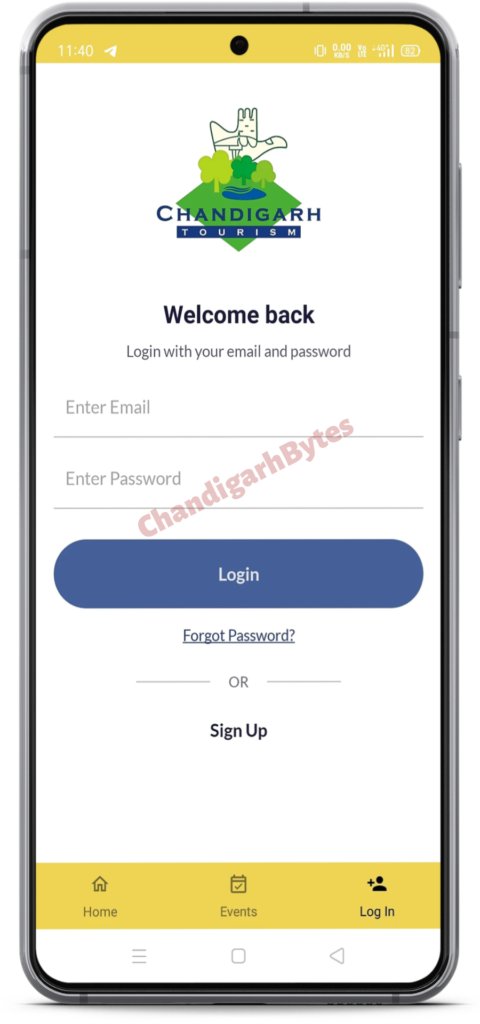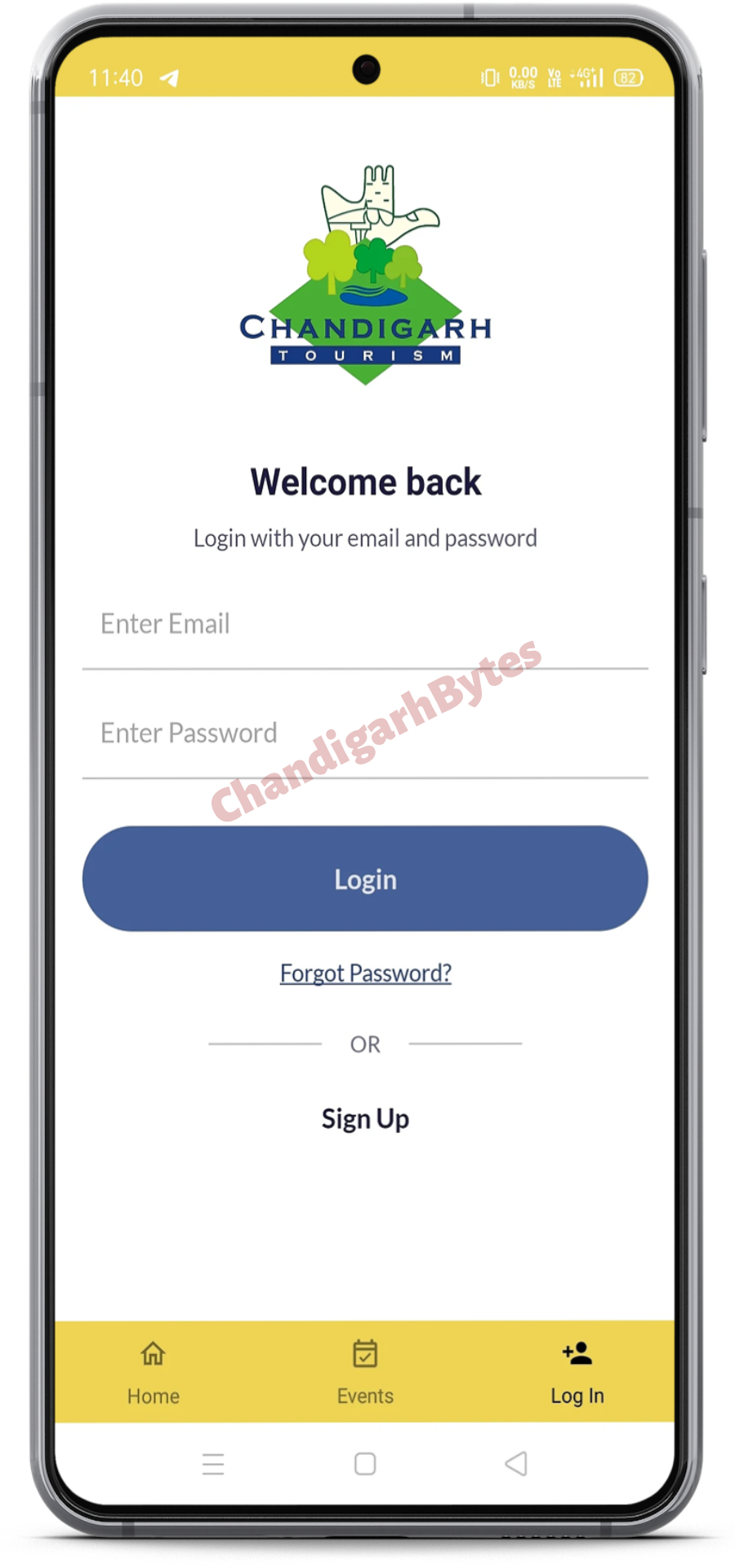 2. Once you install the mobile app, you have to do the registration if you are first time user or you can do login if you are an existing one.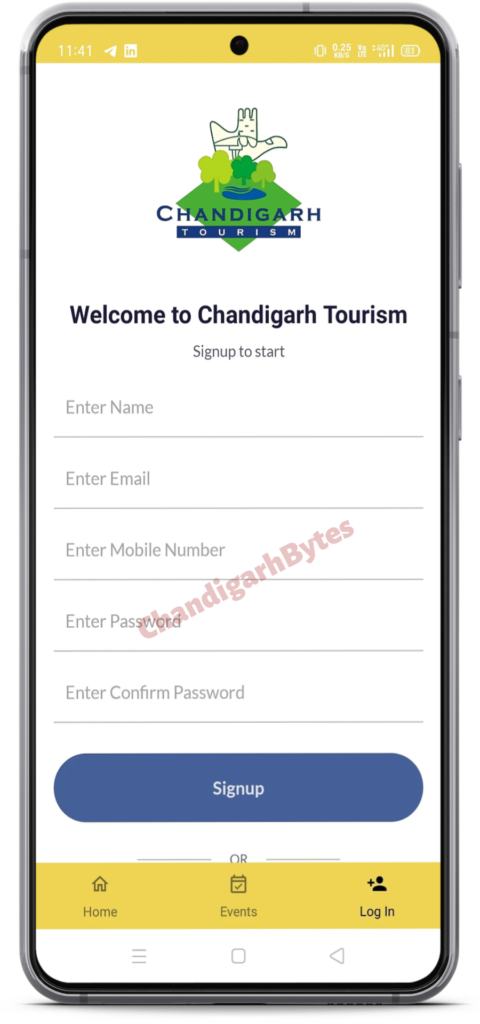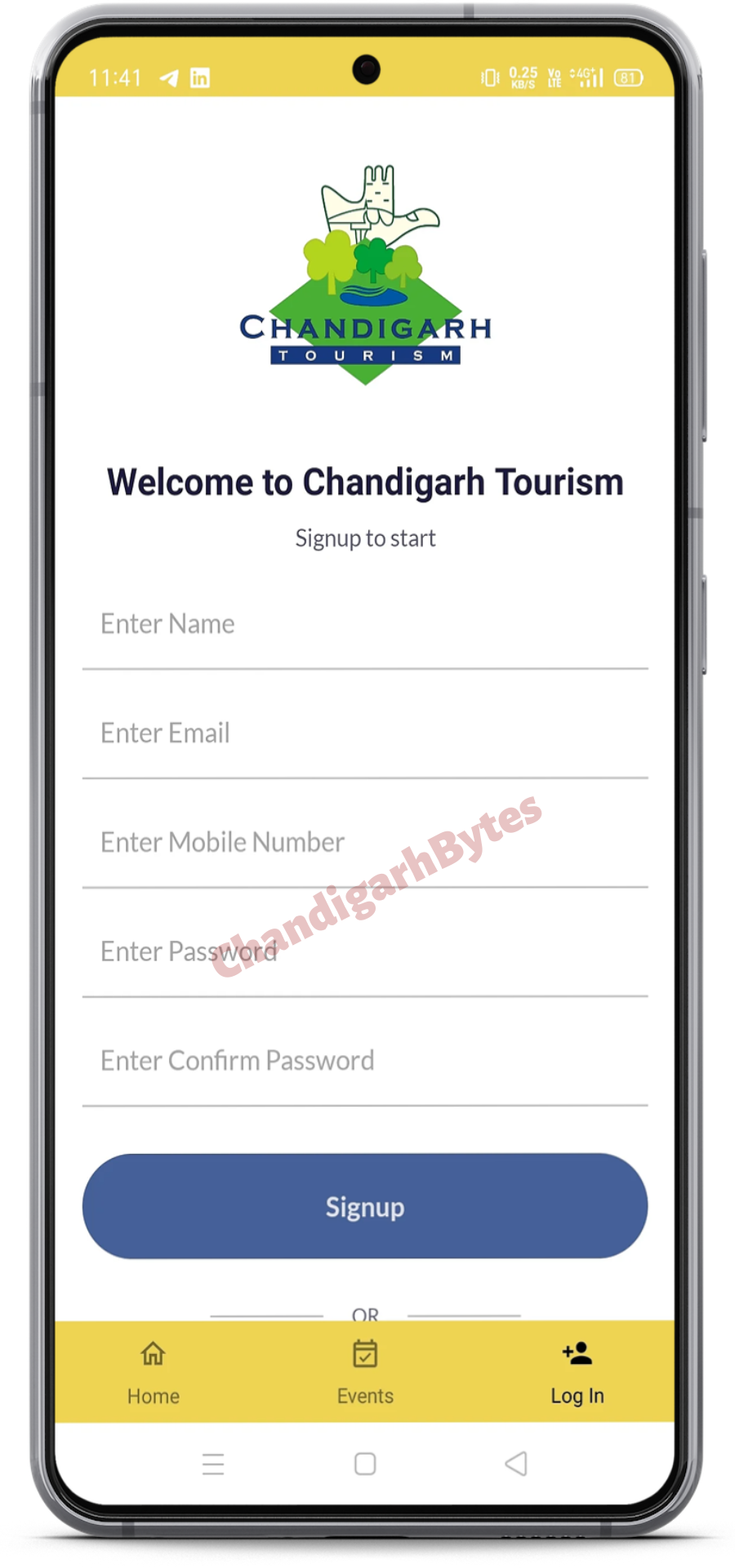 3. After registering or signing up, tap on the events section.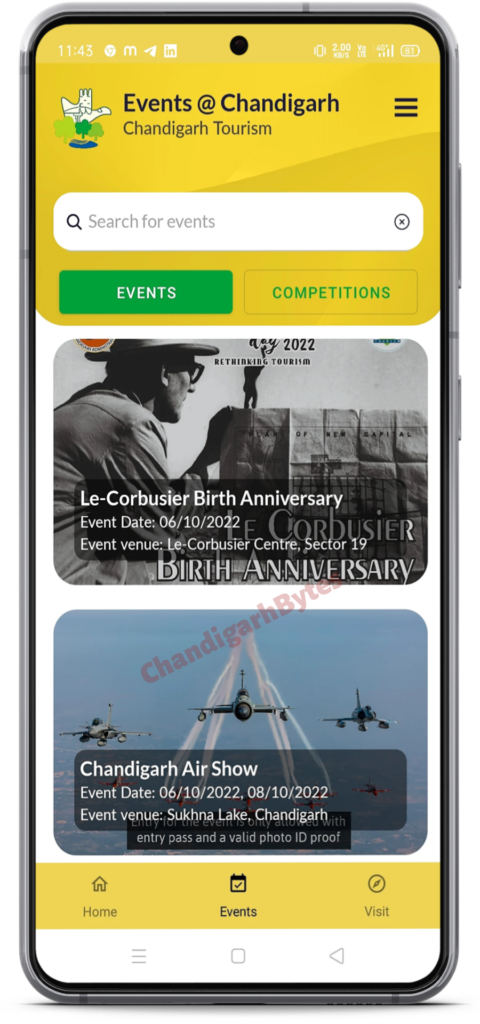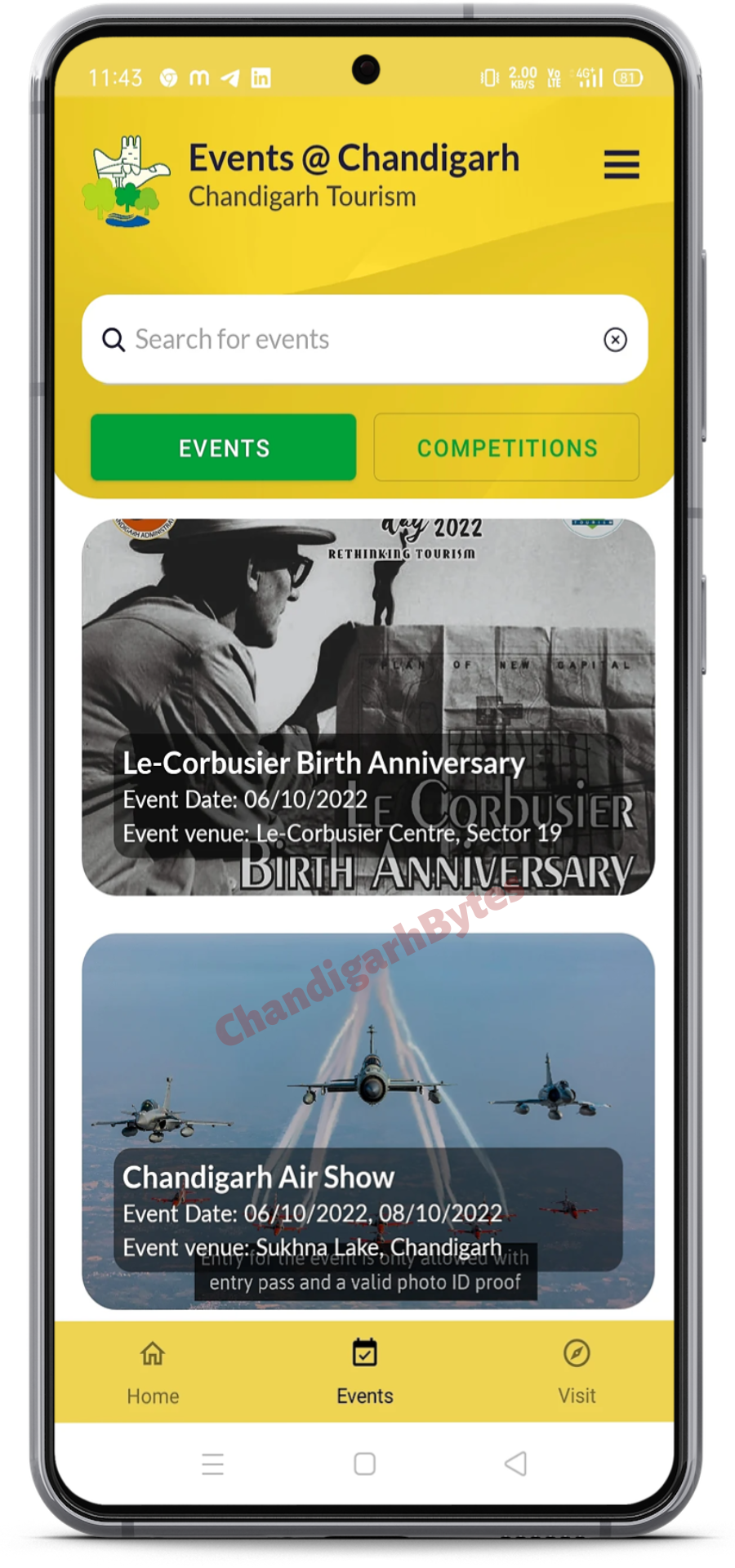 4. Then, select "Chandigarh Air Show" event.
5. Now, click on the "Obtain Entry Pass" option.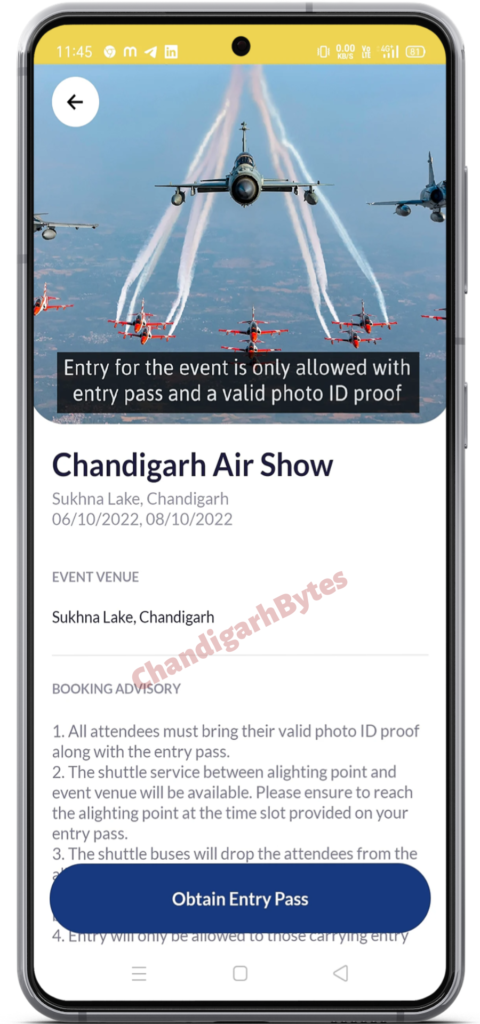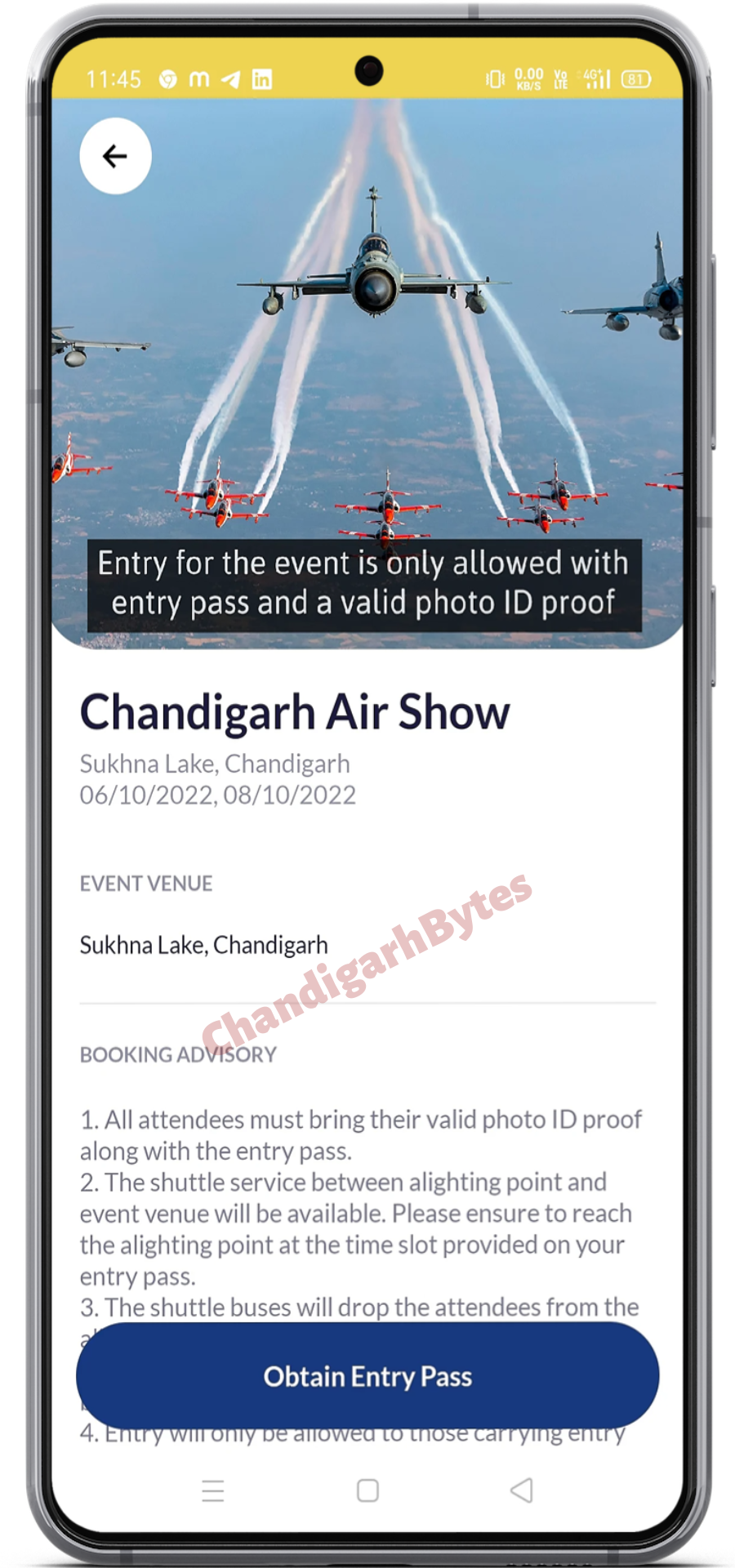 6. Select Date as per your wish. You can only choose one day out of 6th Oct & 8th Oct.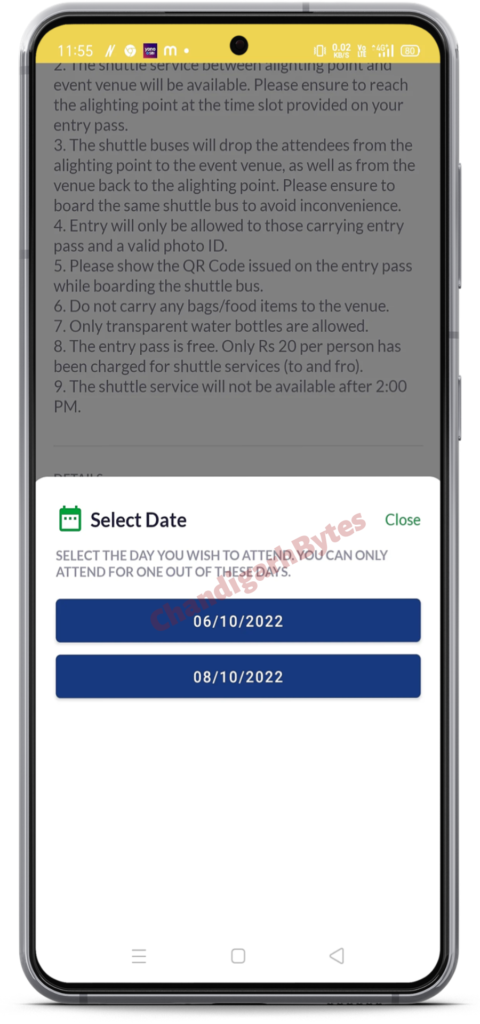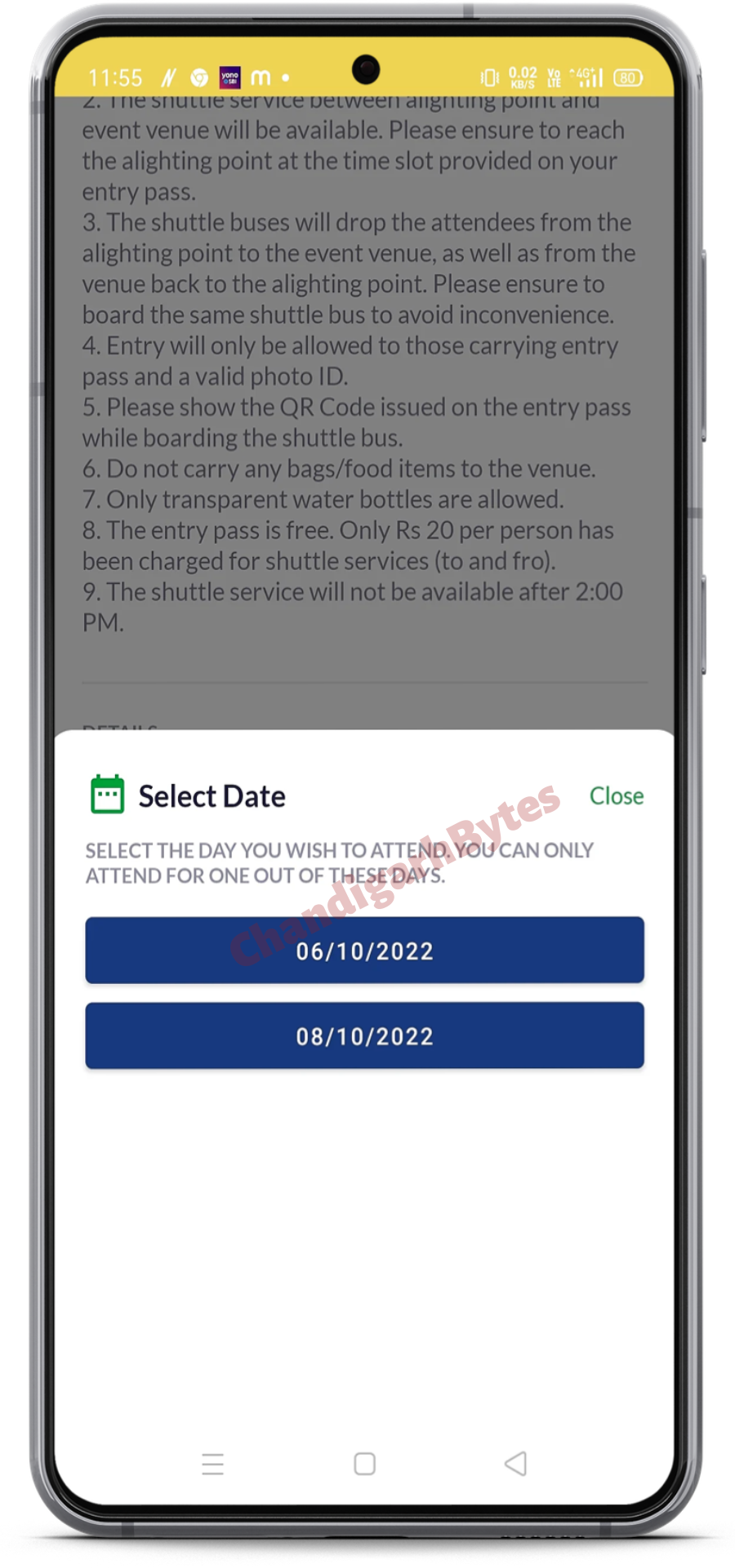 7. Further, select the Alighting point from where you will board the shuttle bus.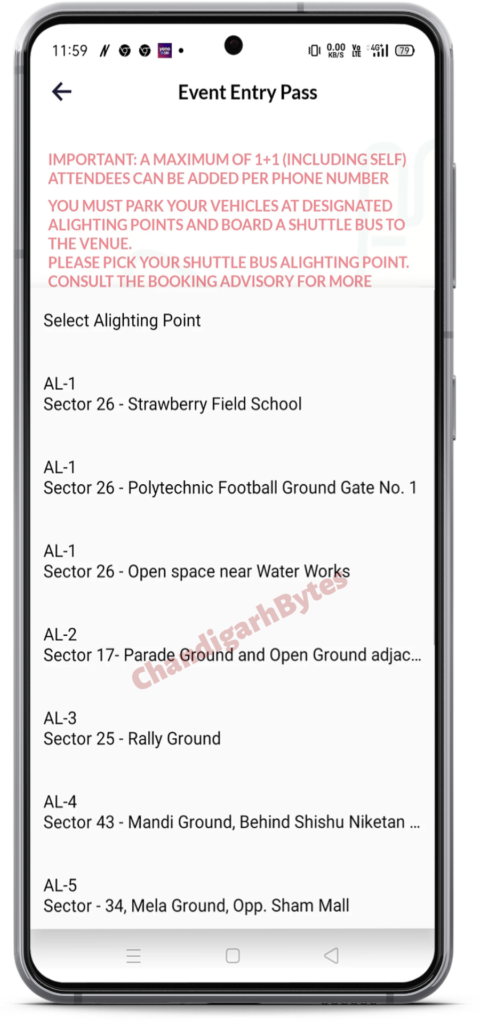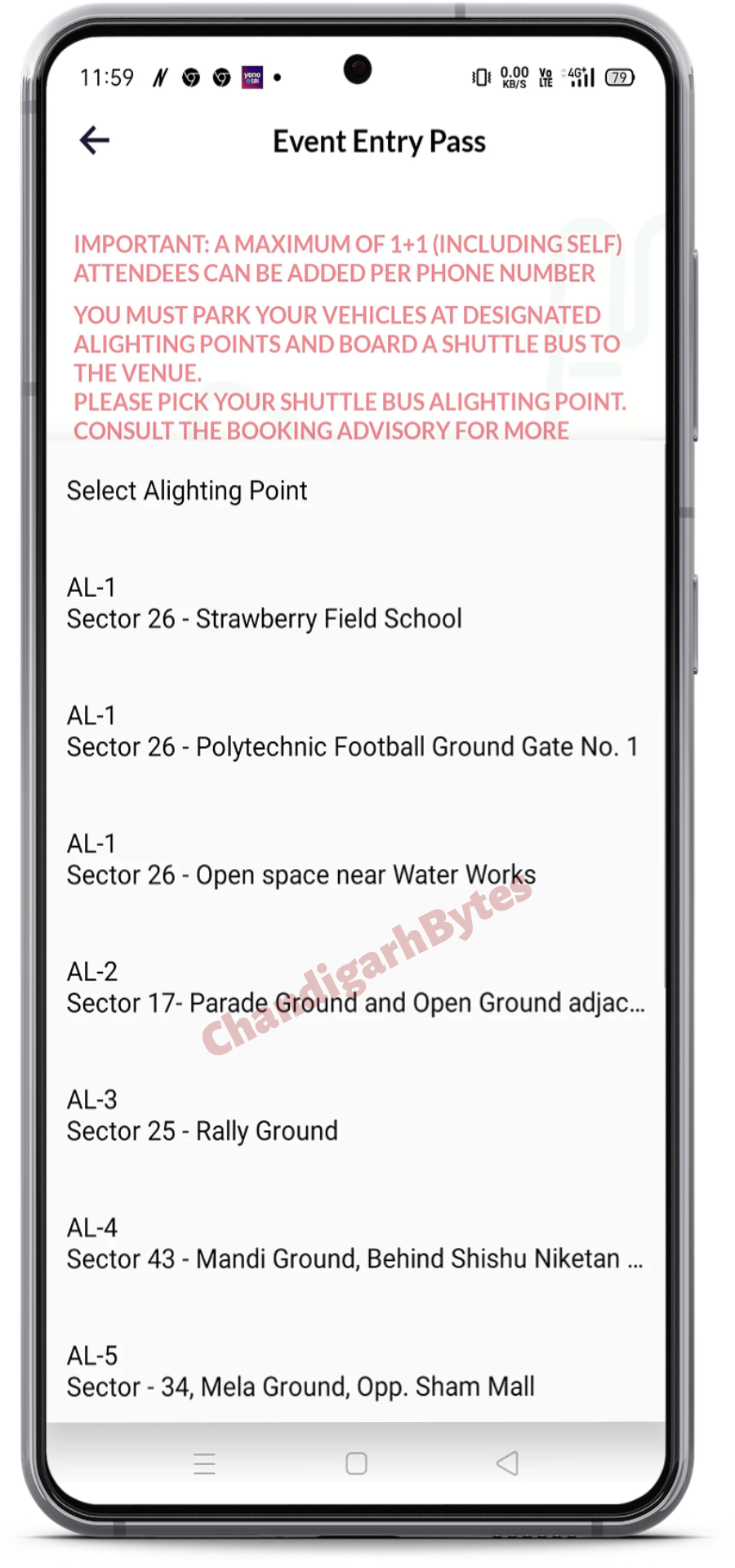 8. Fill in your details and add another attendee. Only 2 persons can be added from one mobile number.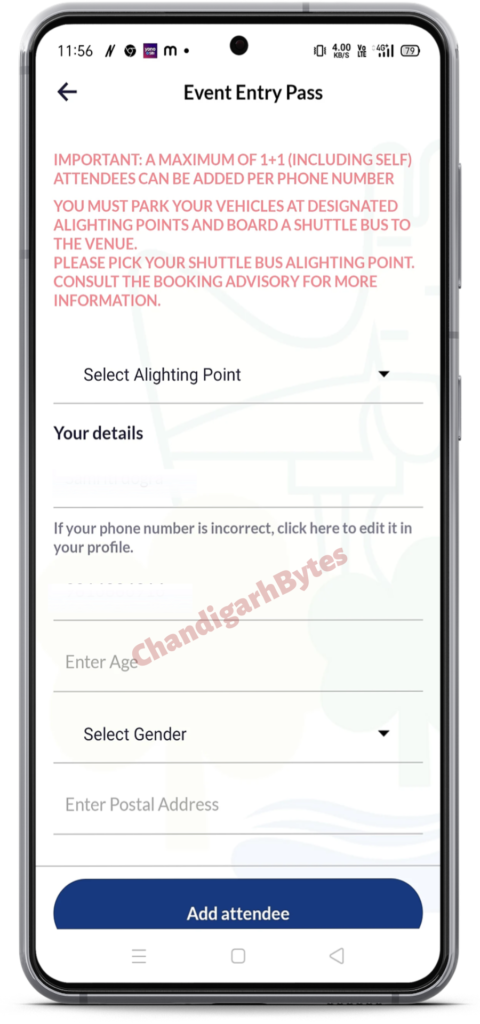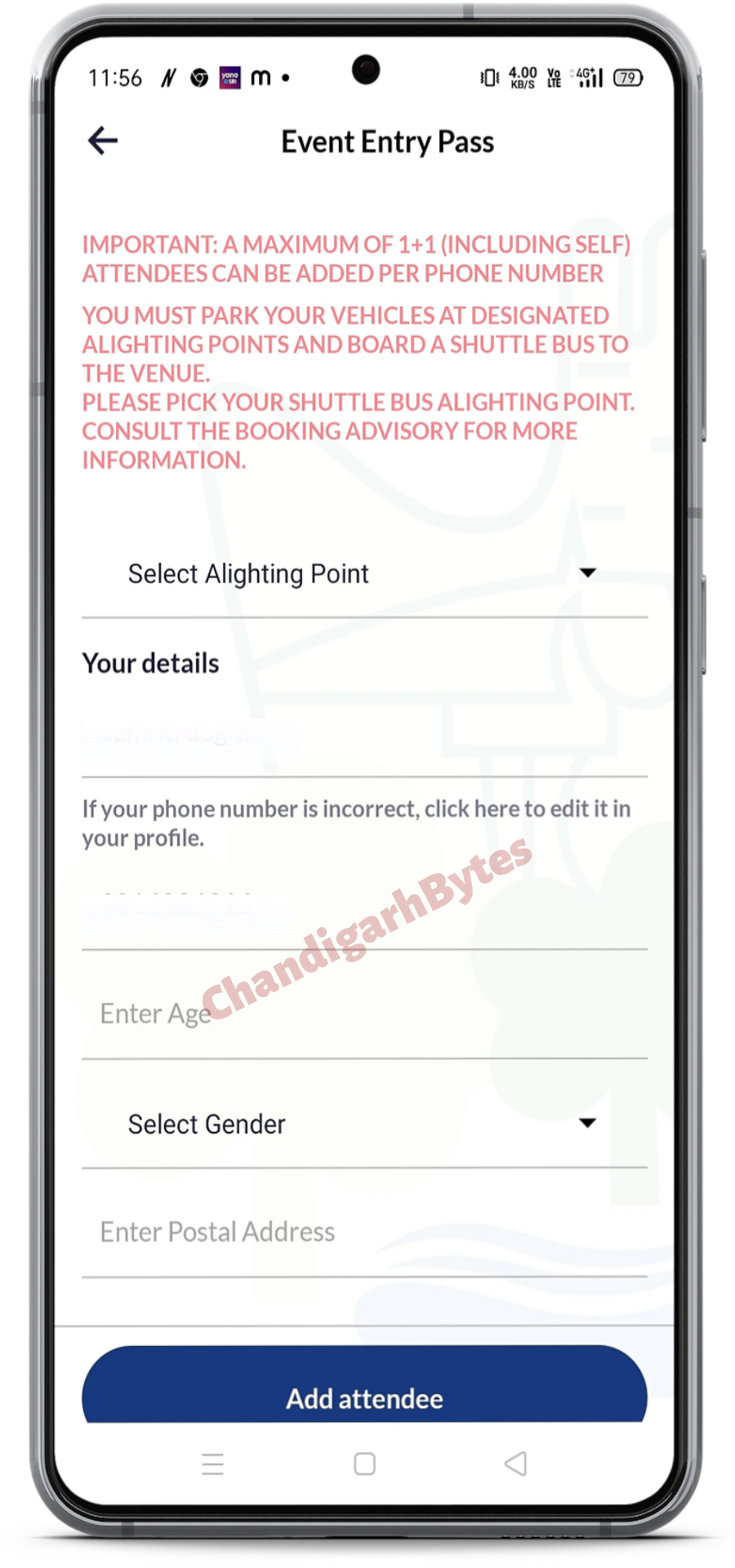 9. Tap on the "Perform Payment". Total Rs 40 (for you and the another attendee) to be paid.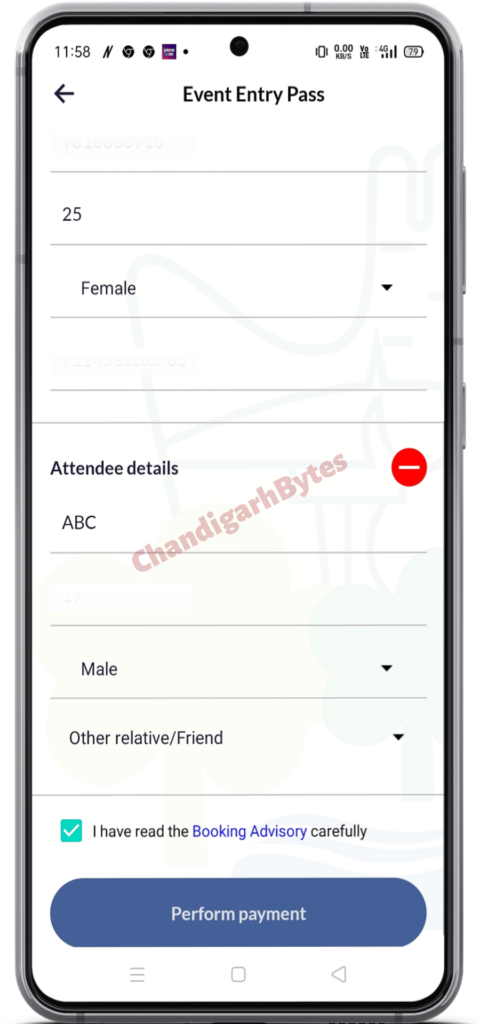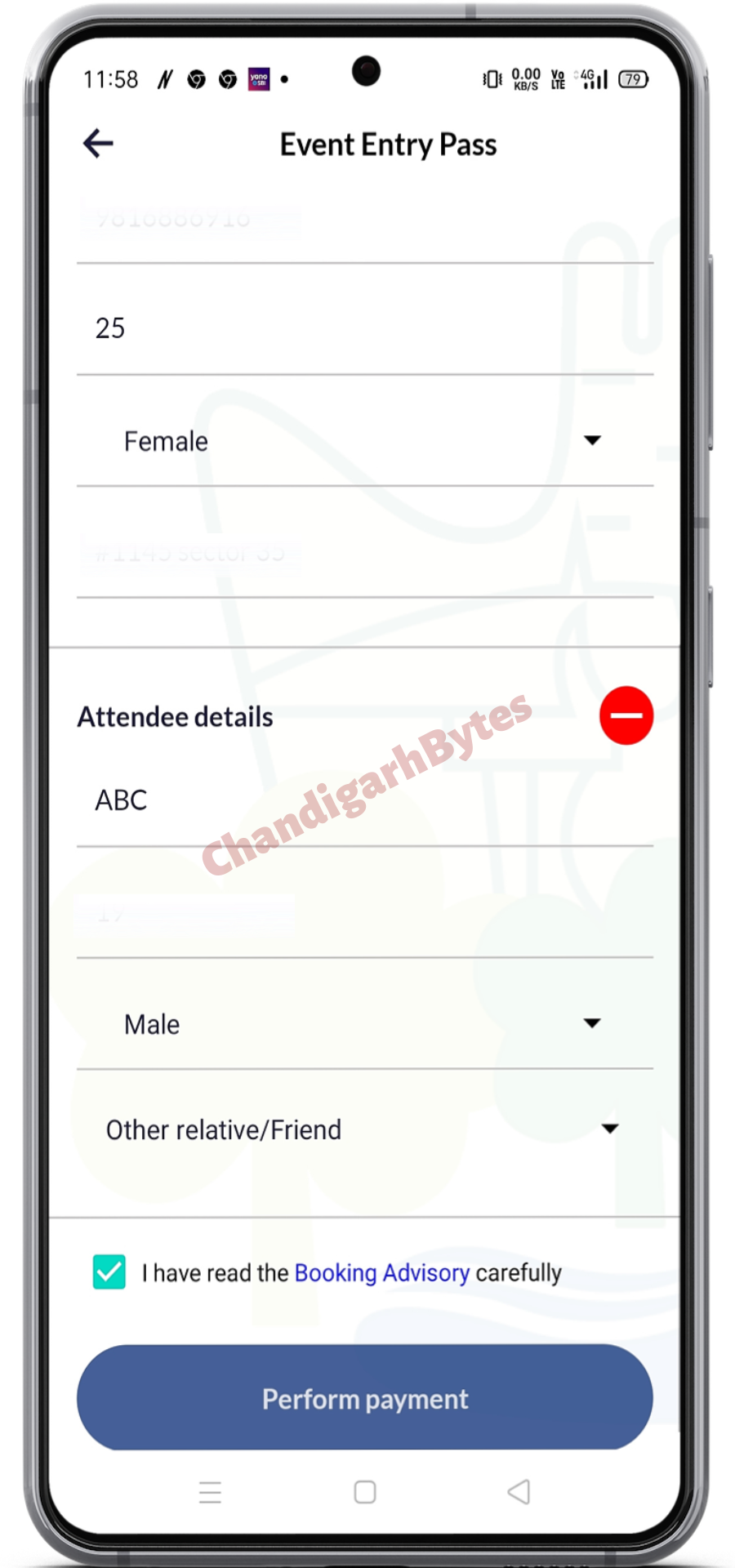 10. Choose the payment option and complete the process to obtain your entry pass.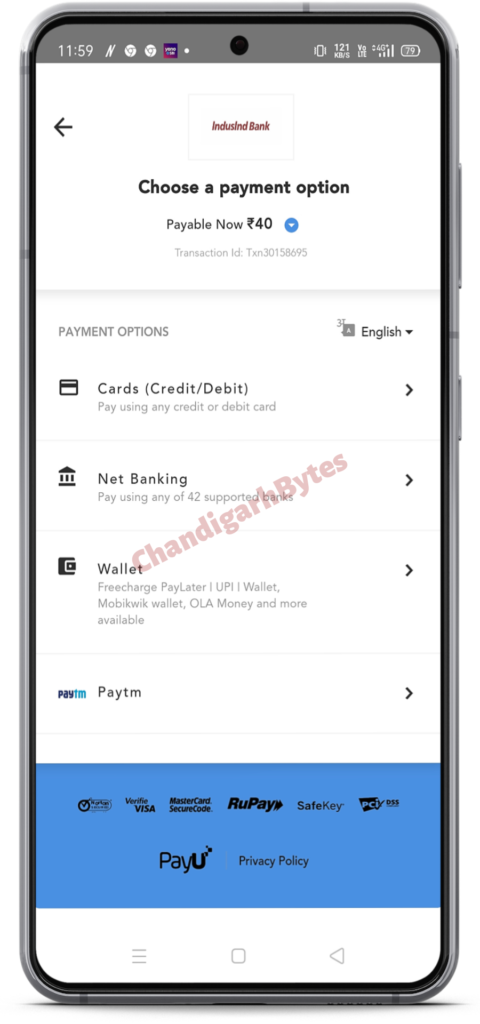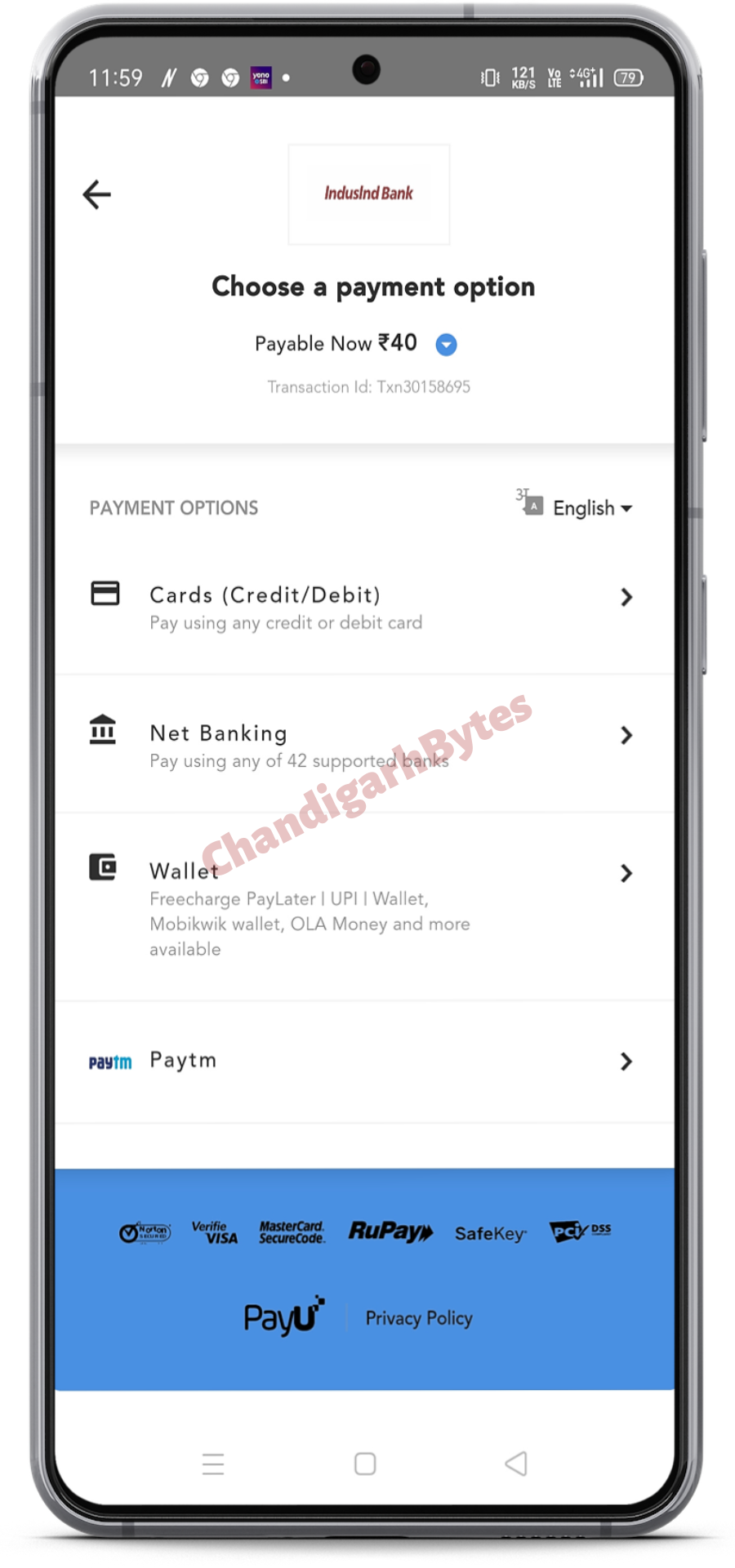 Shutter Buses Will Run From 11 points In Chandigarh
Book according to your area, your vehicles will be parked here, CTU buses will be parked here, 12 to 1 o'clock slot time
AL-1 (there will be such a code on the pass) Three points in Sector-26. Strawberry School, Vacant Space near Water Works and Polytechnic Football Ground
AL-2 Parade Ground, Sector-17 and Open Ground Shivalik Hotel Sector-17
AL-3 Rally Ground Sector-25
AL-4 Mandi Ground Sector-43, Backside AL-5 of Shishu Niketan School Sector-43
AL-5 Sector-34 Mela Ground
AL-6 Railway Colony Ground, Manimajra
AL-7 in the parking lot from Housing Board Light Point to Fun Republic Light Point
AL-8 Housing Board Manimajra Dussehra Ground
AL-9 Opposite Uppal Society, Kalagram
AL-10 Open Ground Near Kalagram Restaurant
AL-11 In the parking area adjacent to Lalit Hotel and DT Mall IT Park
Entire Sukhna Lake area was divided into seven zones with separate entry stairs for the show.
Mandatory Guidelines For the Chandigarh Air Show
The Indian Air Force and Chandigarh Administration have taken all the important aspects for the convenience of everyone and all the measures have been taken place for the visitors on the sukhna lake.
Firstly, you must bring a valid photo ID proof along with the entry pass. Without these, you will not be allowed to enter.
Secondly, there will be earmarked parking spaces across the city where people with the bookings will be asked to come and park their vehicles.
Then, show the QR code issued on the entry pass while boarding the shuttle bus.
And from there, buses will take them to their designated locations at Sukhna Lake
Buses will bring them back to the designated parking areas after the show concludes.
The shuttle service to not be allowed after 2 pm.
The air shows will be open on both the days for general public.
Expecting the heavy rush the department has made a limited seats of approx. 30 thousands on 6th October.
And on the 8th October, there will be more restrictions.
Do's
Some things to take of:
Only transparent water bottles are allowed to carry.
Don'ts
Don't carry any bags/food items to the venue.
Common people will neither be able to walk on Sukhna Lake nor on their vehicle
Entry Date : 6th October 2022, 8th October 2022
Event Timings : 2:30pm – 5: 30 pm
Registeration Open Until : 6th October, 1:30pm
Capacity of People Each Day : About 35,000
Important Information Regarding The Booking
Beware of any fake websites claiming to sell entry passes for Chandigarh Air Show. They are only available on Chandigarh Tourism mobile app.
Last Words
Chandigarh IAF Air Show Event will be Filled With immense patriotism. This opportunity of watching a patriotic and inspiring event is definitely not to be missed.
For more such important information and updates, do follow us on ChandigarhBytes.