Recently I had the opportunity to visit a new pizza haunt in the city- Smokin' Joe's Pizza Chandigarh. I am a huge fan of pizza and had been planning to try out this place for quite some time.
So without any delay, let me get down to what I thought of the pizzas served at Smokin' Joe's and the place itself.
Where:
Bay Shop 304, Sector- 32 D, Chandigarh.
Ambience:
Since it is a bay shop, the seating is limited to a maximum of around 15 people. At first glance, it looks like any other eatery you would see in the tricity. But on a closer look, you will realise that the interiors of the place- the pictures, wallpapers etc are decorated thoughtfully. What really catches your eye is the Legend of Smokin' Joe's. A Mexican cowboy who fell in love with an immigrant from Sicily by way of pizza. They were separated by the Great Floods in America and to deal with the loss, Joe started making pizzas himself. Soon his pizzas became famous with a certain group of cowboys called the Smokin' cowboys and hence he was given the name of Smokin' Joe. The service is quick and polite.
What I Ordered:
I ordered two pizzas- Vegetarania and Crisp 'n' Lite. Since I had no plans of dining, I had the two pizzas packed for take away. My order took not more than 10 minutes to be ready, which is something incredible since the place was bustling with customers. Before ordering, the owner Mr. Rajesh Sharma was kind enough to tell me that Crisp 'n' Lite will have very finely chopped toppings and some people tend not to like it. I told him it was fine by me and the order was placed.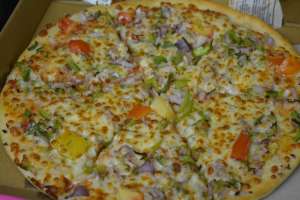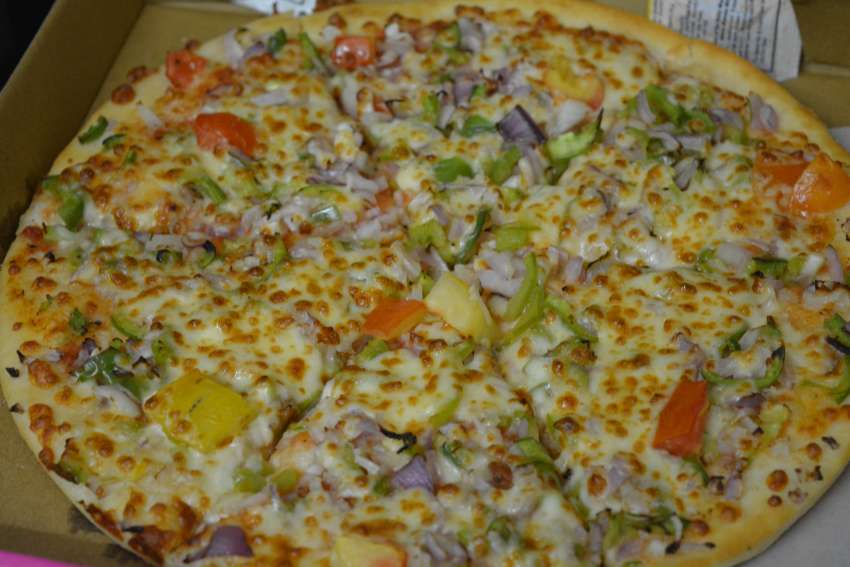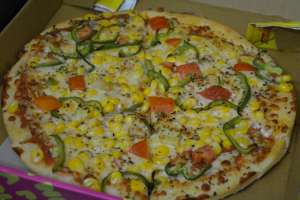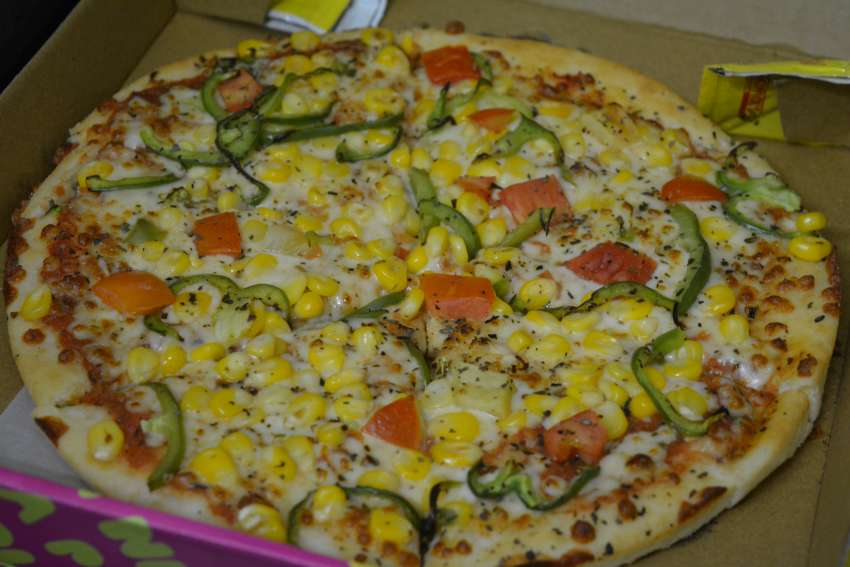 Key takeaways:
The pizzas were such a delight to eat! If you are a pizza buff, you will know that the pizzas at Domino's and Pizza Hut, do not really qualify as pizzas. They are covered with extra dust of flour, the bases are too hard and toppings too less. But the pizzas here were such a pleasant surprise! The pizza bases soft, topped with a generous amount of toppings and they looked really appetizing. The cheese is fresh and as you bite into it, you can actually feel it melting in your mouth. Remember, it was a take away, yet the pizzas tasted really fresh and light even after having them at home.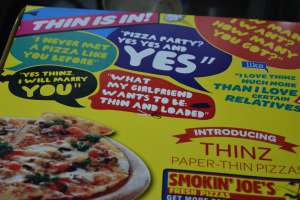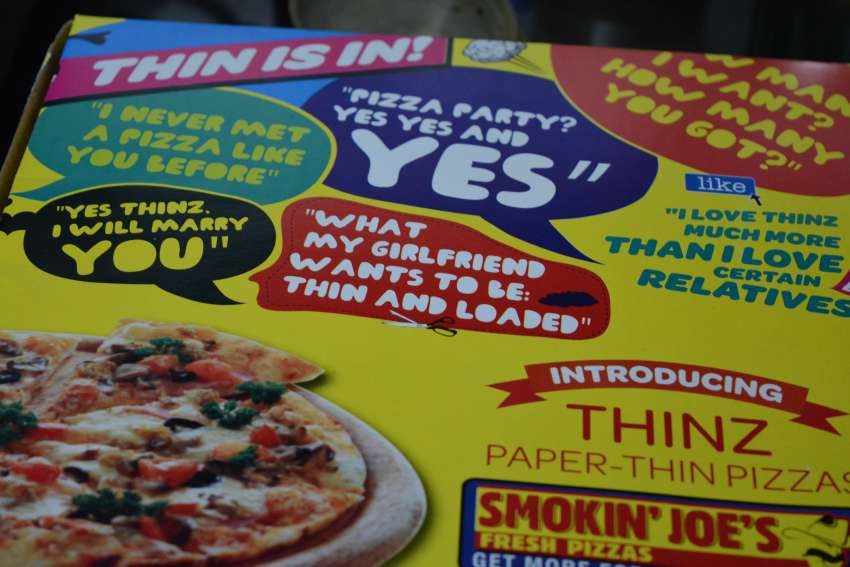 My verdict:
If you are a fan of pizza, Smokin' Joe's Pizza Chandigarh should definitely be on your list of places to try! It is so much better than eating the pizzas at other fast food chains that are simply defrosted and heated.
Price Points:
Around 750 INR for 2 medium pizzas (including taxes).
Photo Credit: Mrinaal Datt