Earlier Chandigarh was facing a huge problem in travelling from the city to other metropolitan cities but the time has come no more sufferings from now onwards. Air India announces it's 6th flight to Mumbai and First Direct Chandigarh to Pune flight from January 16 2017.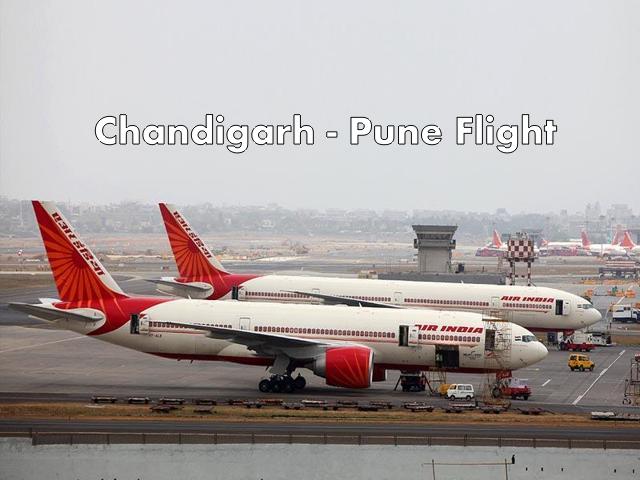 CONNECTING TRICITY TO MUMBAI AND PUNE
Chandigarh is getting connected to different parts of the country this is going to help the corporate as well as the public making travelling easier. Air India announced flight to Mumbai and First Chandigarh to Pune flight from January 16. The total number of flights running from Chandigarh International Airport goes upto 23. The flights will operate five days a week.
FLIGHT PLANS
| | | | | |
| --- | --- | --- | --- | --- |
| ARRIVAL | DEPARTURE | PLACE | AIRWAYS | DAYS |
| 08:10 PM | 05:45 PM | CHD-MUM | AIR INDIA | MON-FRI |
| 10:00 AM | 07:20 AM | MUM-CHD | AIR INDIA | MON-FRI |
| 01:20 PM | 10:50 AM | CHD-PUNE | AIR INDIA | MON-FRI |
| 04:30 PM | 02:00 PM | PUNE-CHD | AIR INDIA | MON-FRI |
Presently there are no flights operating from Chandigarh to Pune, so, this is a boon for the people who love travelling as they'll be getting direct flights. For Mumbai this is the 6th flight operating from Chandigarh.
FURTHER PLANS
Further plans are also being made for connecting the city worldwide. Jet Airways is planning to start a daily flight from Chandigarh to Abu Dhabi this year. Soon the city will be connected to Goa and Chennai as well. Northern Railways have also proposed one more Shatabdi on Sundays from Chandigarh to Delhi. Presently there are two Shatabdi's running but there is huge rush on Sundays. Soon, more trains will be operating said the Divisional Railway Manager, Dinesh Kumar.
Source: Dainik Bhaskar
Photo Credit: Google