Chandigarh Admin has updated the latest list of vendors those will provide door to door service of the essential item for 21 LockDown period.
Also, to ensure that Milk is available to the residents, Chandigarh Administration had taken steps to further facilitate the process of Home delivery of Milk.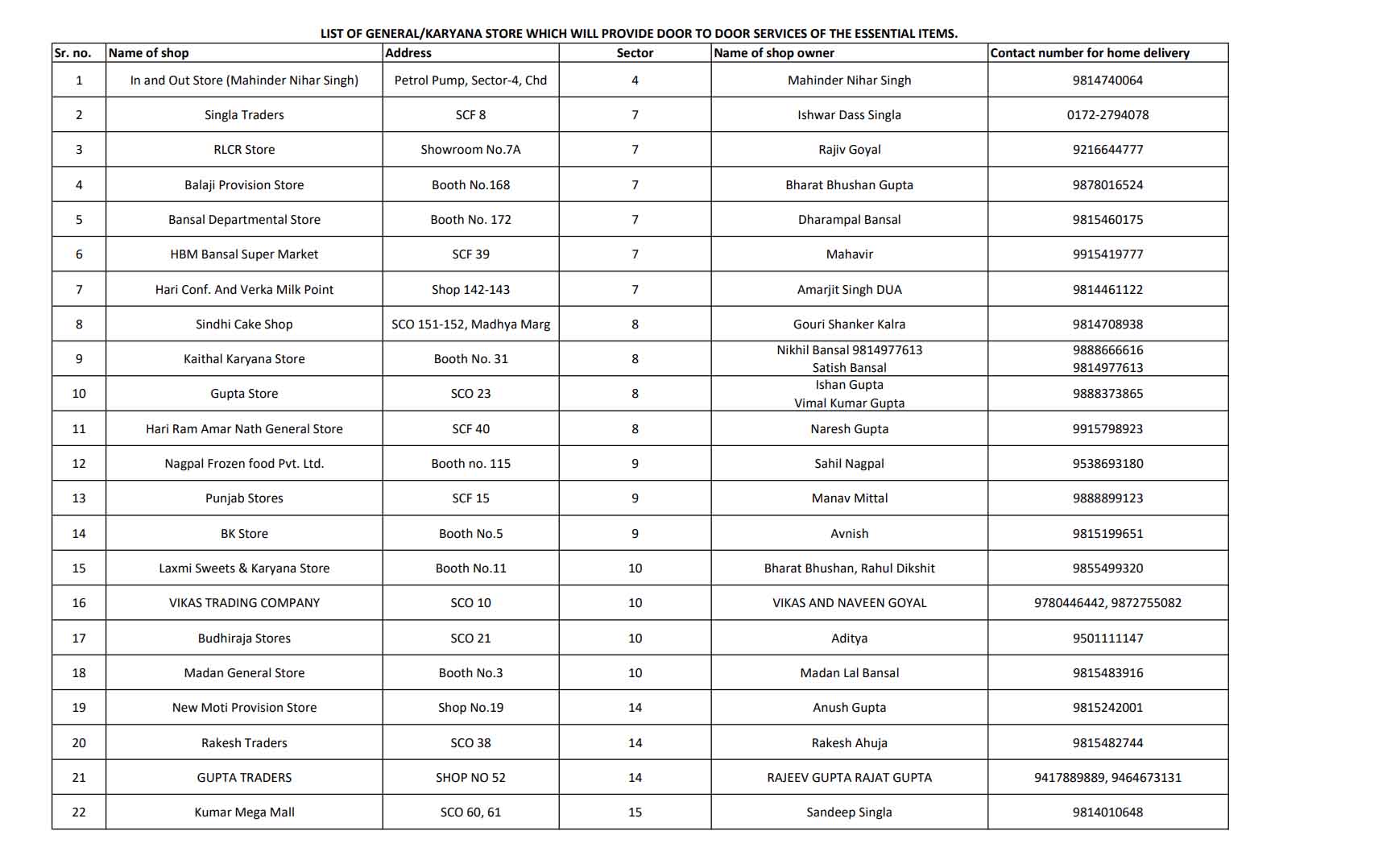 Click on Below Link to access the complete list.
NO individual is allowed to visit any Retail Grocery Shop for direct purchase of Groceries. People can only place order on call to the NEAREST SHOP for delivery of Groceries at their doorstep. In case anyone is found violating the provision, then strict legal action would be taken against both the individual and the shop owner as per law.
Please share this post on WhatsApp & Facebook so that people can get these essentials at time.
Comment below, If you've any query,