According to the list released by the Government of India, there are 72,000 eligible children in this age group who shall be immunized in the city. As per the latest guidelines of the ministry of health and welfare, PGIMER has started administering Covovax trials on children at the Advanced Pediatric Center.
PGI is one of the sites for 2/3 phase of observer blind, randomized controlled study to determine safety and immunogenicity pf the vaccine. AT present vaccination trial for second phase is going on. There are be 10 such sites in the country for Covovax trials and PGI is one of them.
What is Covovax Vaccine?
Covovax vaccine is similar to Novovax vaccine which has completed phase 3 trial in UK, USA, South Africa and many more countries. The data this vaccine shows is quite safe and results shows the efficacy of 90%.
Covovax Trials on Children
The Post Graduate Institute of Medical Education and Research (PGIMER) started their vaccine trials on and now invites more children as volunteers. Till now, the hospital has vaccinated 30 children with 2 doses under expert guidance. Out of which some encountered mild fever, head ache and injection site pain. At present, 20 more volunteers are required by the hospital.
Procedure being followed for the Covovax Trials:
It will be a 6 month process to follow up:
Child will be thoroughly screened before administering the vaccine as only healthy volunteers will be enrolled.
Administering of the vaccine will be under the guidance of the doctor to make the procedure more safe.
Child will be followed for 6 months in 5 months.
Their principal investigator is Dr. Madhu Gupta and Study Physician is Dr. Jagdeep Singh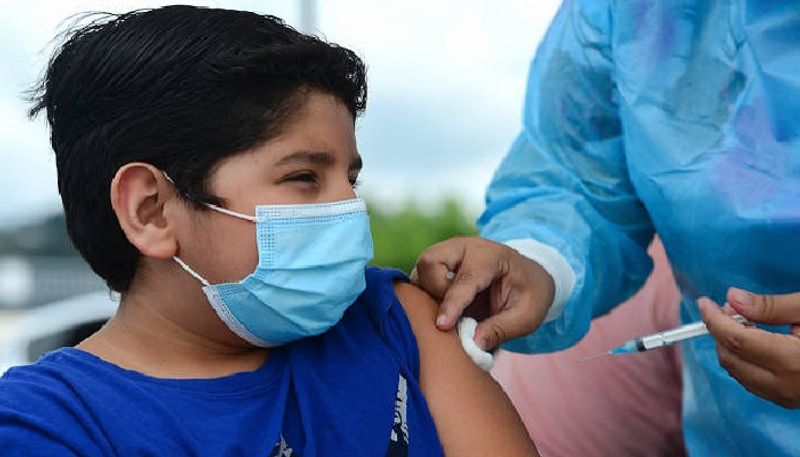 Steps to Enroll for Covovax Trials:
PGIMER is in need of more volunteers for trails for the age group between 2-6 years. Therefore, anyone who is willing to get the trial must follow these steps:
All the volunteers need to follow the form for them to get registered for the trials. Click here to download the form.
Secondly, they will be called at the hospital.
Then, a medical test will be conducted on them to check whether they are fit enough for the trail or not.
Next, if they are medically sound, first dose of Covovax will be given to them.
A 6-months follow-up will be taken under proper guidance of doctors to analyse if a child develops any kind of side-effect or not.
Lastly, apart from the above steps, they can contact at 7347665382 ( Saroj) and 7347665383 (Dr Ritika)
Benefits of Volunteering
All those who get enrolled will be offered the following perks:
Travel Reimbursement– 500 Rs will be given to the kids getting tested for each visit to the hospital.
Free Consultancy & Treatment- If any child experiences any side-effects or goes through any problem will get treatment free of cost. Along with that, round-the-clock doctor will be available for monitoring.
Early Vaccination– Most importantly, they will be vaccinated before it even reaches to the market.
To summarize, PGI is one of the 10 sites in the country for Covovax trials. Currently, it is administering Covovax (a vaccine against Covid-19 on children) trials for second phase. The hospital requires volunteers for the vaccine trial between the age group of 2-6 years. They can follow the step-by-step procedure to register. As a result, they will be given some benefits.
For more updates and details, do follows us on ChandigarhBytes.