Who says Yummy in the tummy can happen only with mummy around?
The city beautiful has an abundance of breakfast spots to satisfy your morning cravings of both English and desi food. Breakfast is a miracle food, which let alone decides the aura of your day ahead. Properly dined breakfast meals fuel up the body for a productive day.
A healthy breakfast becomes more crucial when our 20-somethings day seems to have a snappy start with a hangover tearing us apart. So, we recommend you to grab your car keys, instead of kitchen apron, and head over to these amazing breakfast spots in the city beautiful to kick start your day. Stay tuned till the end, because best is saved for the last!
1. Indian Coffee House, Sector 17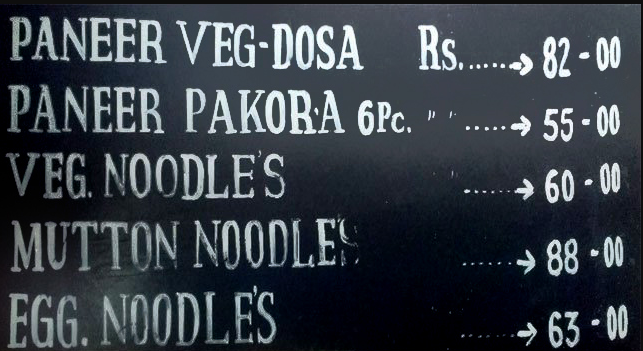 If you are a movie geek who enjoys movies of old times, this place is for you. Indian Coffee house is a chain of coffee houses that came into existence in the 1890s. The Indian coffee house of sector 17 was established in 1964 and continues to be best in 2020 as well.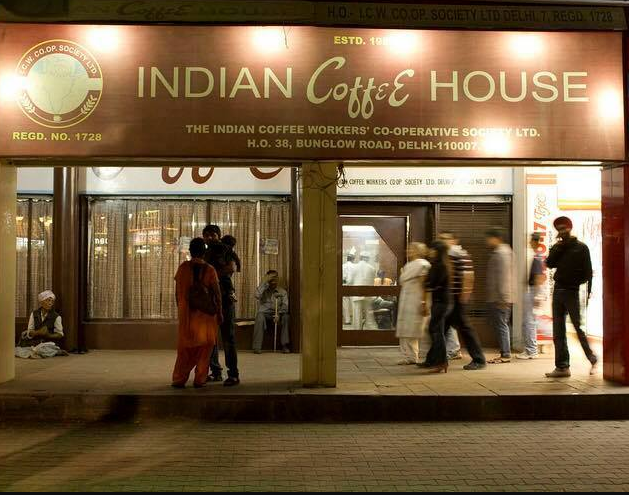 The place never lost its colonial essence. The décor, the staff in uniform, and the cutting chai everything remind of the good, old English days. It is best known for traditional south Indian breakfast, but they ace other foods as well including French toast, pakoras, puris, and parantha. Easy on the pocket, a charmed, and must-visit place for every Chandigarhian.
2. Karthik's, Sector 47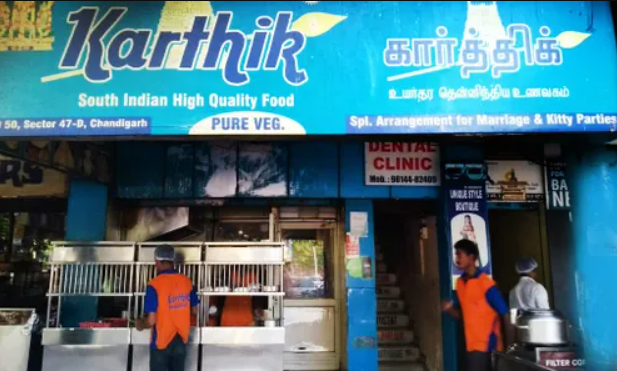 Karthik is one of the most authentic South Indian food places in Chandigarh. They start serving as early as 8 am. They serve everything from rasam to uttapam, making the place delight for every Malayali and dosa lovers. Personal tip: Dude! They take their butter very seriously (*wink*) Don't go for butter dosa or anything with butter if you are even 1% health freak.
3. Amritsari Kulcha Hub, Sector 9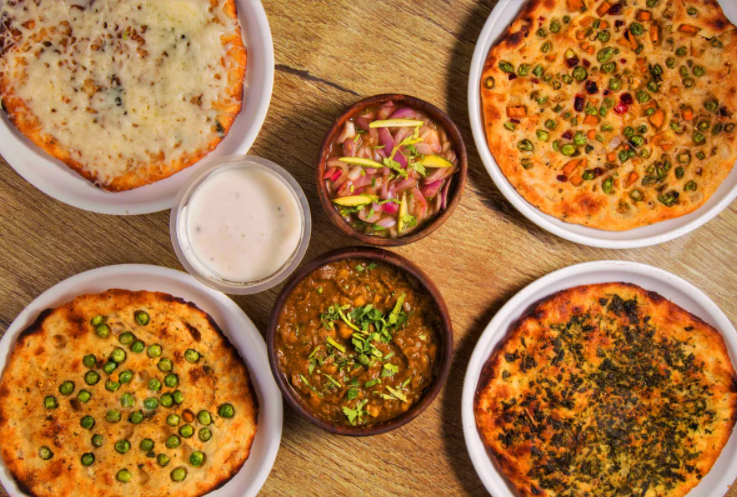 Chandigarh is the state capital of Punjab and Haryana and is the city home of the Punjabi movie & media industry. Being in Punjab, and not trying the famous Amritsari kulcha is considered sin around here. This street food is stuffed Kulcha served with spicy Chole, with magical & hypnotic aroma. Stuffed with mashed potato or cottage cheese, Kulcha is cooked on traditional Tawa, making the dish worth every penny for a Punjabi foodie.
4. Pal Dhaba, Sector 28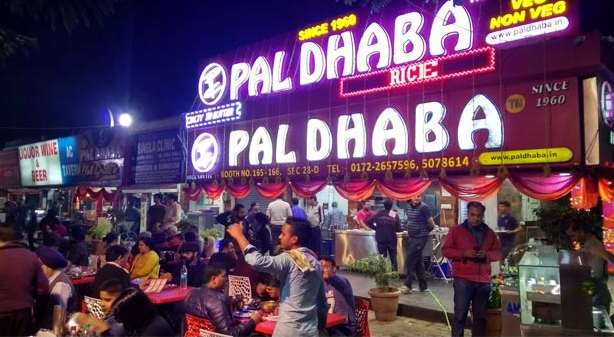 The best place in town for having a "paratha-Makhan maar ke" with salted lassi. They also offer finger-licking butter chicken and kebabs. This spot's food has caught the eye of many Bollywood celebrities. There is a wall of fame with every celeb's photo framed who ever visited this place making it a good enough reason for us to put this one on this list.
5.  Gopal's (Multiple Locations)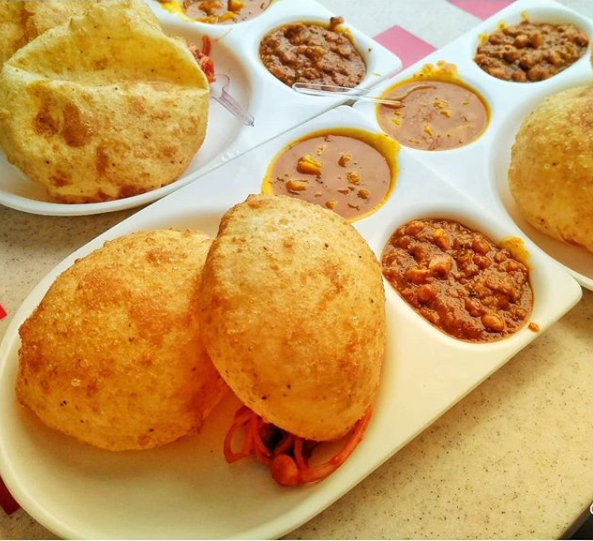 No place could be better than a house that serves Mithai, Street Chaat, Breakfast, Italian food, South Indian food, Healthy Beverages, and more under one roof. Enjoy sizzling hot Chole Bhature, Sweet Curd and Paranthe, Puri chana and the list goes on! Gopal's is a multi-cuisine chain of restaurants in Tricity offering you experience that you can never forget.
6. Oven fresh (Multiple Locations)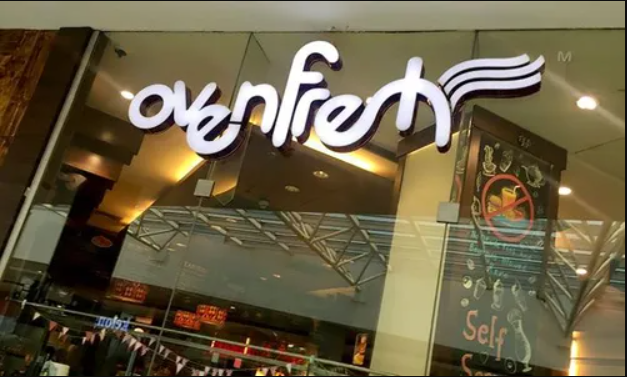 Oven fresh brings you sleek comfort food dining with simplistic yet classy décor and the food that can make you lick your fingers. Their famous breakfast options are cheesy grilled sandwichs with coleslaw salad served on the side. They also serve pancakes, scrambled eggs, and more with a vast menu of healthy smoothies making a perfect breakfast hotspot of the town.
7.  Social, Sector 7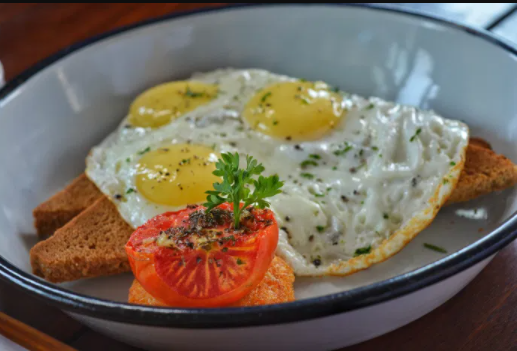 Not many of us Chandigarhian knows, that the famous social known for its bar and dining experience in the night, also serves an exquisite breakfast experience. This is a perfect place for breakfast dates.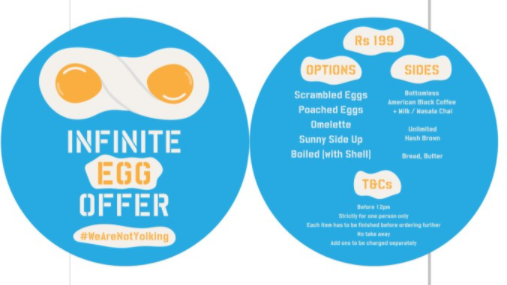 They have an Infinite egg break menu where you can choose from Scramble Eggs, Poached Eggs, Omelettes, Sunny Side Up with side options of Bottomless American Black Coffee + Milk / Masala Chai, Unlimited Hash Brown, Bread, Butter. Wait! Drum Roll Please!! All this at the price of 199 INR. Shocked right? Wait till you hear this. They have options for vegetarians as well. They serve blueberry pancakes with maple syrup, butter, and whipped cream. For Desi people, you can order aloo puri plate with a bowl of halwa 
8.  Café JC, Sector 10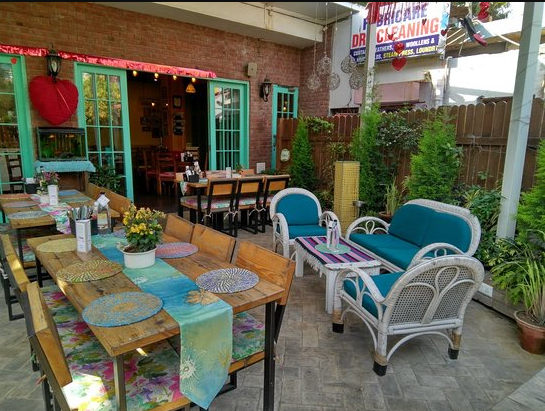 The cozy café is known to give the vibe of every downtown café of America you have seen in movies. The ambiance, The outdoor settings, the décor, the menu even the cutlery is awe gasping. For a true Chandigarhian like myself, this place is holy.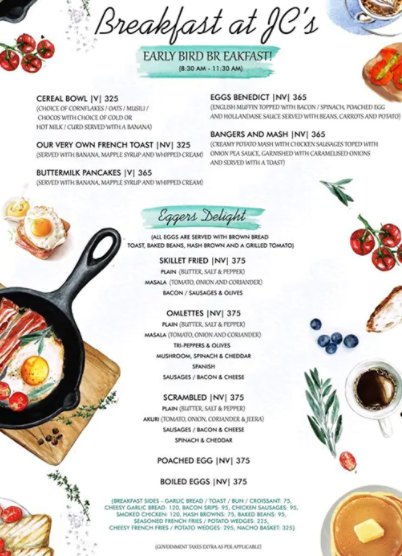 Café Jc serves the breakfast range of English and Indian both. You can order eggs in any way you want or can go for the classic Poha. The Great Breakfast Platter of Cafe JCs is Priced at Rs. 495, with two eggs of your choice (omelet, poached, scrambled) sausages, bacon, grilled tomato, hash brown, and toast.
9.  Some Honorable Street side Mentions
If you get a chance to live in Chandigarh, you must visit these secret hidden breakfasts. Parantha Place by the gate of Rose Garden, Sector 16, Kadhi rice & Naan Chola vendor by government secondary school Sector 16, Tandoori paranthas of Dhabha market Sector 11, Chole Bhature and Allo puri vendor in the mobile market, Sector 22.
We hope our list of Break bunch, Donut, and crunch will help you out when you visit the city beautiful. Stay tuned to Chandigarh Bytes for updates of Tricity!