CHENNAI: Chief Minister of Tamil Nadu, leader to many Tamils and 'Amma' to millions, J Jayalalithaa died on Monday after undergoing treatment at Apollo Hospitals in Chennai for 73 days. She was 68.
Jayalalithaa , who was admitted to hospital on September 22 with complaints of fever and dehydration, suffered a cardiac arrest on Sunday evening. On Monday, Jayalalithaa continued to be very critical and was on extracorporeal membrane oxygenation (ECMO) and life support systems. And Jayalalithaa died at 11.30pm.
In a statement issued after midnight on Tuesday, Apollo Hospitals said: "It is with indescribable grief we announce the sad demise of our esteemed honorable chief minister of Tamil Nadu Puratchi Thalavi Amma at 11.30pm yesterday (5.12.2016). Our honorable chief minister Selvi J Jayalalithaa was admitted on 22.9.2016 with complaints of fever and dehydration and underlying comorbidities. The honorable chief minister subsequently recovered substantially to be able to take food orally.
"On this basis honorable chief minister Jayalalithaa was shifted from the advanced critical care unit to the high dependency unit where her health and vitals continued to improve under the close monitoring by our expert panel of specialists."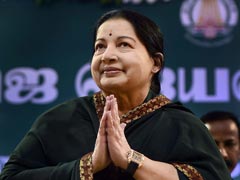 It said, "Unfortunately the honorable chief minister Jayalalithaa suffered a massive cardiac arrest on December, 4 2016, even while our intensivist was in her room. The honorable chief minister was immediately administered resuscitation (CPR) and provided the ECMO support within the hour. ECMO is the most advanced treatment currently availabl
e internationally. Every possible clinical attempt was made to sustain her revival. However, despite our best efforts, our honorable chief minister's underlying conditions rendered her unable to recover and Jayalalithaa died at 11.30pm yesterday
"Every member of the Apollo Hospitals family, the clinicians, the nursing and paramedical staff have strived hard to provide the highest standards of care to our beloved chief minister. We have worked tirelessly combining the might of the clinical and technological resources at our command with the spirit of healing and compassion that inspires us. We join the nation and the people of Tamil Nadu in deep
ly mourning her loss," it said.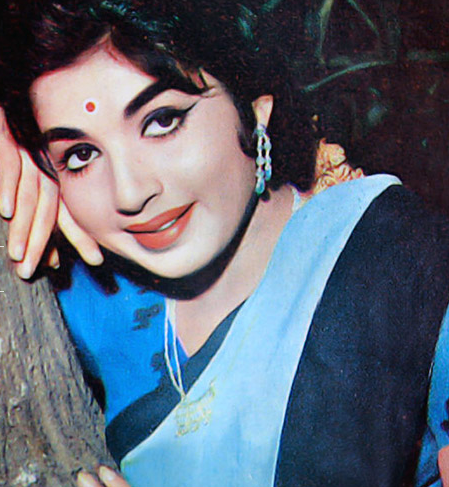 Born on February 24, 1948, Jayalalithaa entered films when she was 16 years old. Making her debut as lead actress in a Kannada film, she was launched into Tamil films starring as the heroine in MGR's "Ayirathil Oruvan." Jayalalithaa and MGR acted together in 28 films, many of them super hits. She acted in more than 140 films in Tamil, Telugu, Kannada, Malayalam, Hindi and English.
Her formal entry into politics happened in 1982 when she was inducted into AIADMK by her mentor and former co-star MGR. She was given key responsibilities, including in the implementation of the landmark noon-meals scheme that taught her lessons in welfare politics. When MGR fell ill, Jayalalithaa campaigned extensively for the party that won the 1984 election.
After his death in 1987, Jayalalithaa took charge of the party and became chief minister in 1991. Since then she had been chief minister for three terms, coming back to power for the fourth term in 2016.
Jayalalithaa's political life was marred by corruption allegations. She was convicted in four corruption cases and had to step down from chief minister twice but higher courts acquitted her and she was able to come back to power.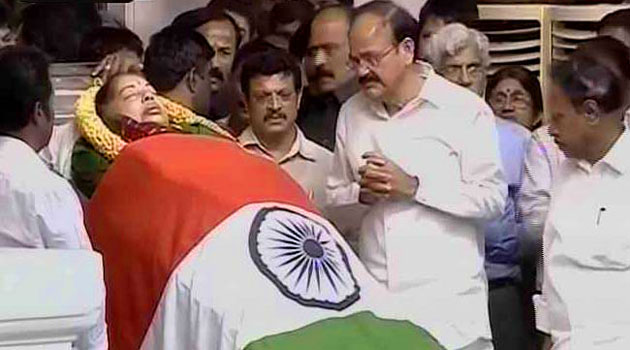 Her funeral will take place at Chennai's Marina Beach at 4.30pm, close to the memorial of her mentor MG Ramachandran or MGR, her former co-star in films.
May Her Soul Rest In Peace!