Ministry Of Bar Exchange is all set to redefine, Drinking!
Ministry Of Bar Exchange aka MOBE, is all set for a Grand opening Today in sector-26, Chandigarh, India. Even though in recent times many Bar & Restaurants has been set up in sector-26, but we are pretty sure that Ministry Of Bar Exchange- MOBE is going to set new benchmark in the respective industry.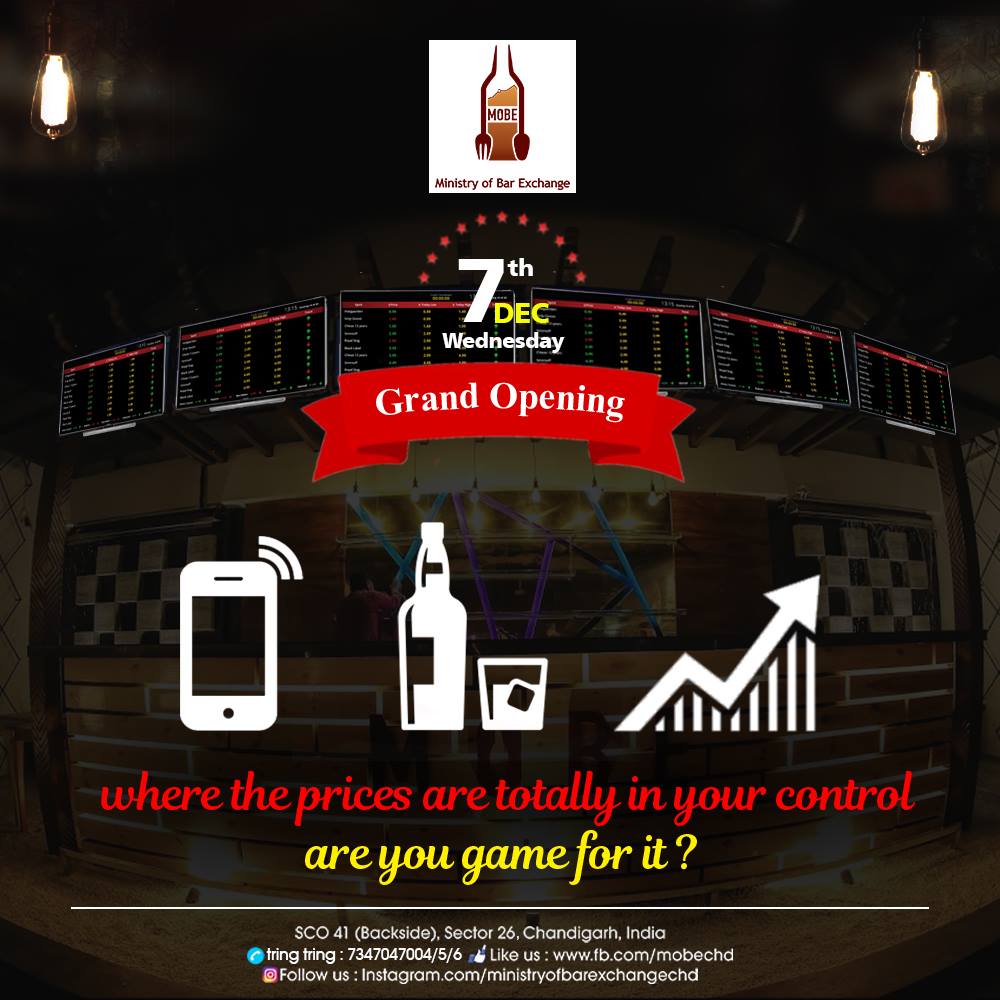 Ministry of Bar Exchange is a unique concept bar in City Beautiful Chandigarh. India where prices of drinks menu fluctuate based on the real time demand and supply market economics. In its current form, the bar provides app for customer to place order in highly dynamic market like environment.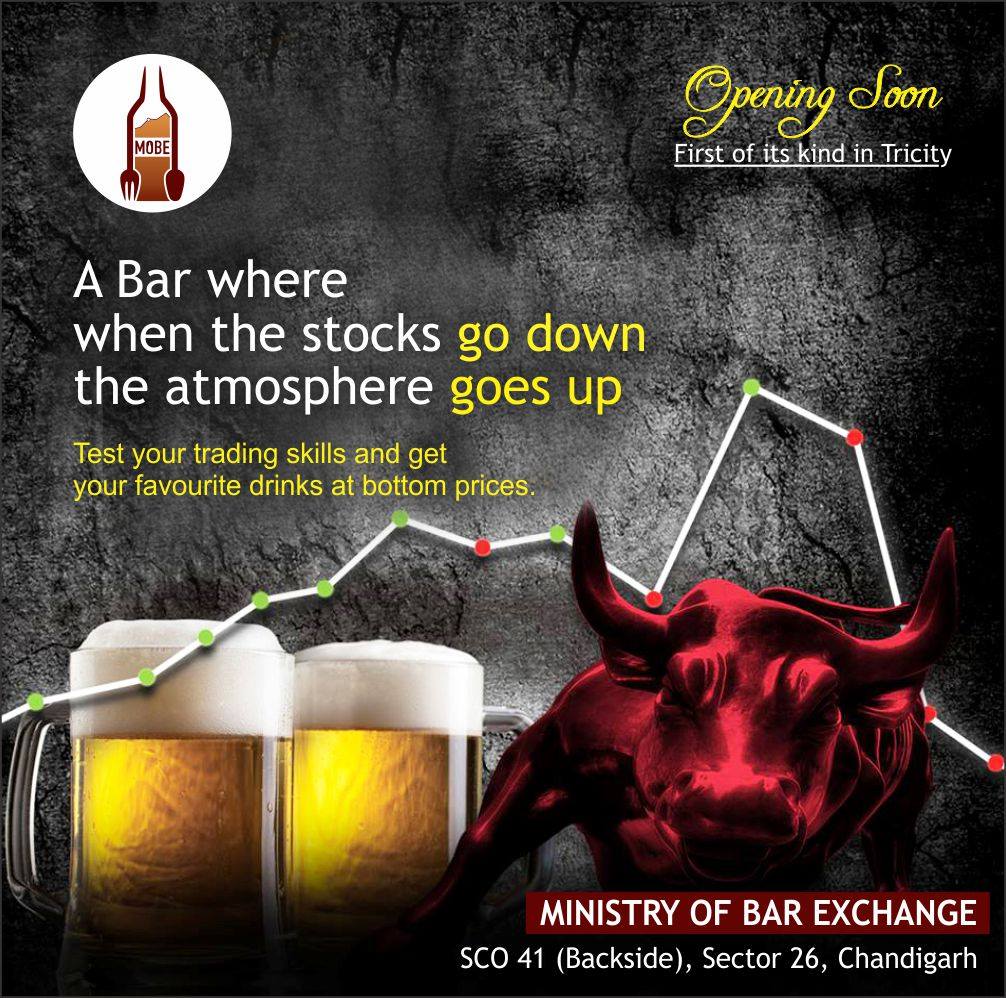 Ministry Of Bar Exchange, Chandigarh aims to create an environment where the customer always wins. Think of it as happy hours where you control the prices of all the drinks at any time. You still chill with your friends – but in an all new innovative and exciting way.
So, Visit Ministry Of Bar Exchange today and Enjoy the drinks!
CHEERS!!!