National Craft Mela : 8th Edition Craft Mela is roaring with success in Chandigarh 2016 version.This year it is booming with more fun and lively environment, it is added with more entertainment.The theme of 'National craft mela' is to show the culture, art and authenticity of different states in a most beautiful and ethereal way.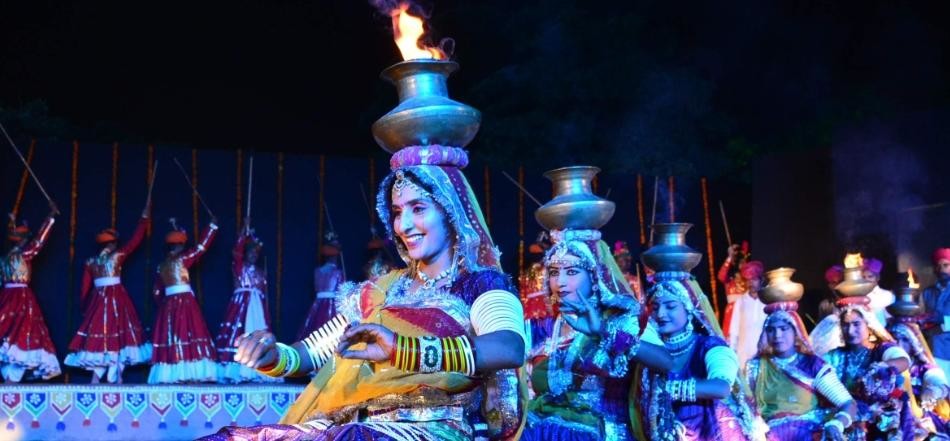 2016 National Craft Mela Venue, Date & Timings
Dates:  4th November to 13th November 2016
Venue: At Kalagram, Manimajra( Chandigarh)
Timings: Open from 9:00am to 10:00pm
Based on Rajasthan Theme
Main Attractions of  National craft carnival :-
 # Entrance has been decorated on a theme of Rajasthan.
#  Food court includes 16 different varieties of traditional Indian cuisines.
# Rajasthan shipla gurus.
#  Folk art daily performances.
#  Talent will be shown by 300 folk dancers, folk singers and instrumentalists.
#  Nearby 170 stalls made with bamboo will be organized for the Artisans from all over the country.
# Saint Kabir Awardees in various domains of Art and culture.
#  National Awardees will be showcasing their Art performance.
#  Various handlooms will be displayed by different state of Artisans.
Singers Performances to be held daily:-
When it comes to have fun, music is must. For altogether different take on carnival music will be taken by different famous singers to complete the frolic environment of 'National craft Mela'. Schedule of artists arriving for performances are as follows:-
# 4th November- Sufi Singing by Nooran Sisters
#  5th November- Miss Pooja
#  6th November- Fusion Band Performance
#  7th November- Performance by Master Saleem
# 8th November- Feroz Khan
#  9th November- Kulwinder Billa
# 10th November- Kamal Heer
#  11th November- Jaspinder Narula
#  12th November- Qawwali Performance by Anwar Rehmat Khan
#  13th November- Performances on Folk Dances, Instrumentalists and Folk Music. Daler Mehendi Performance will be the highlight for closure.
Let's celebrate the festive season together with lots of fun.