Located in the food haven of Chandigarh, Super Donuts Sector 35 is a treat. The place is tastefully decorated. It looks very lively and cheerful. As soon as you enter the place, there is a burst of colors that lights you up from the inside.
There is cheerful music playing and an array of donuts at the display. How can you not fall in love with the place at first sight? And there is also free WiFi!!
Enough about the place, let's talk about food.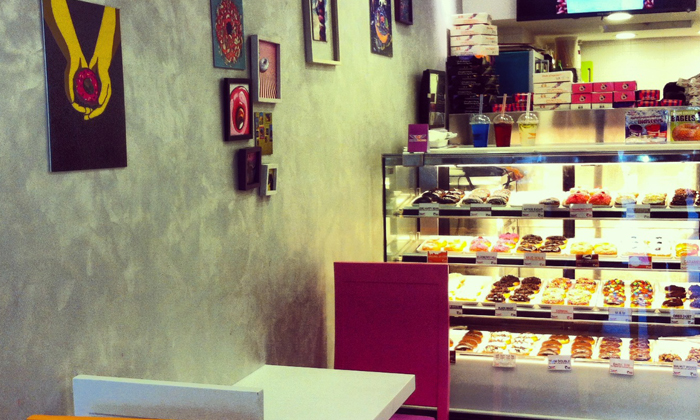 What we ordered at Super Donuts Sector 35:
First, we ordered salsa nachos and pizza style fries. Since they are one of the few shareable in the menu. I found them to be good for a light snack but I am not so sure I would try them again. They were a bit messy for my liking. I also had their famous Gladiator shake. If there is one word to describe it, it would be- heavenly. The shake is bursting with flavor and does not disappoint you. It had hazelnut, berries, and chunks of cookies. Almost like a party going on in your mouth. I also took a donut home- the rocky road chocolate donut. It is easily one of the best donuts in Chandigarh. The donut was extremely fresh topped with not overly sweet chocolate. It was certainly a treat!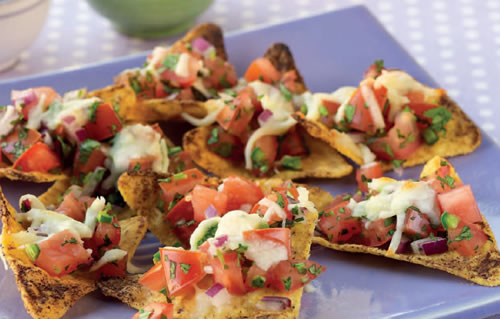 Verdict:
Super Donut is certainly a nice refreshing change from the usual. Most of the dishes are good. However, if you are going with a large group of friends, there isn't much to share. So you end up having ordered multiple same food items. Still, the place is worth giving a try, especially because of their freak shakes and donuts. Further, it is a plus that all their food items are inclusive of taxes. This is not something that a lot of places do. So what you see is what you get.
Price points: Around Rs 500 for two.