Recently I had the opportunity to visit Krishna Chat in Sector-34. We were all sitting in Sector-35. And thought why eat the same processed food again? Let us try something new and a friend recommended the place. And we figured well, why not? So one short car ride and 10 minutes later, there we were.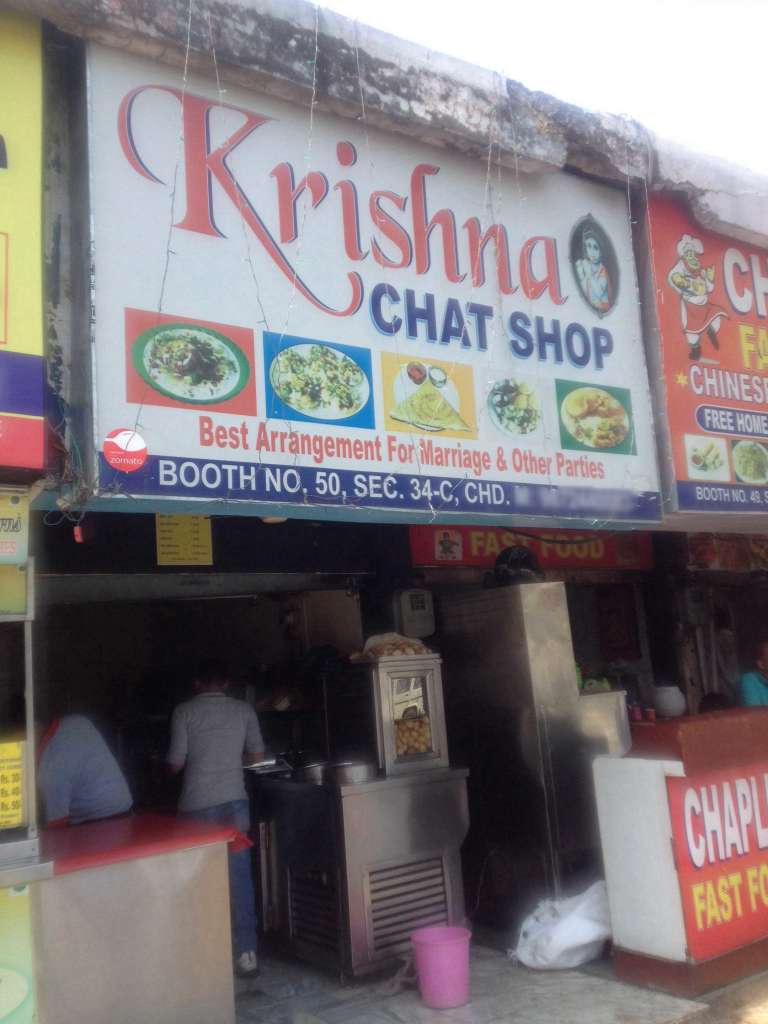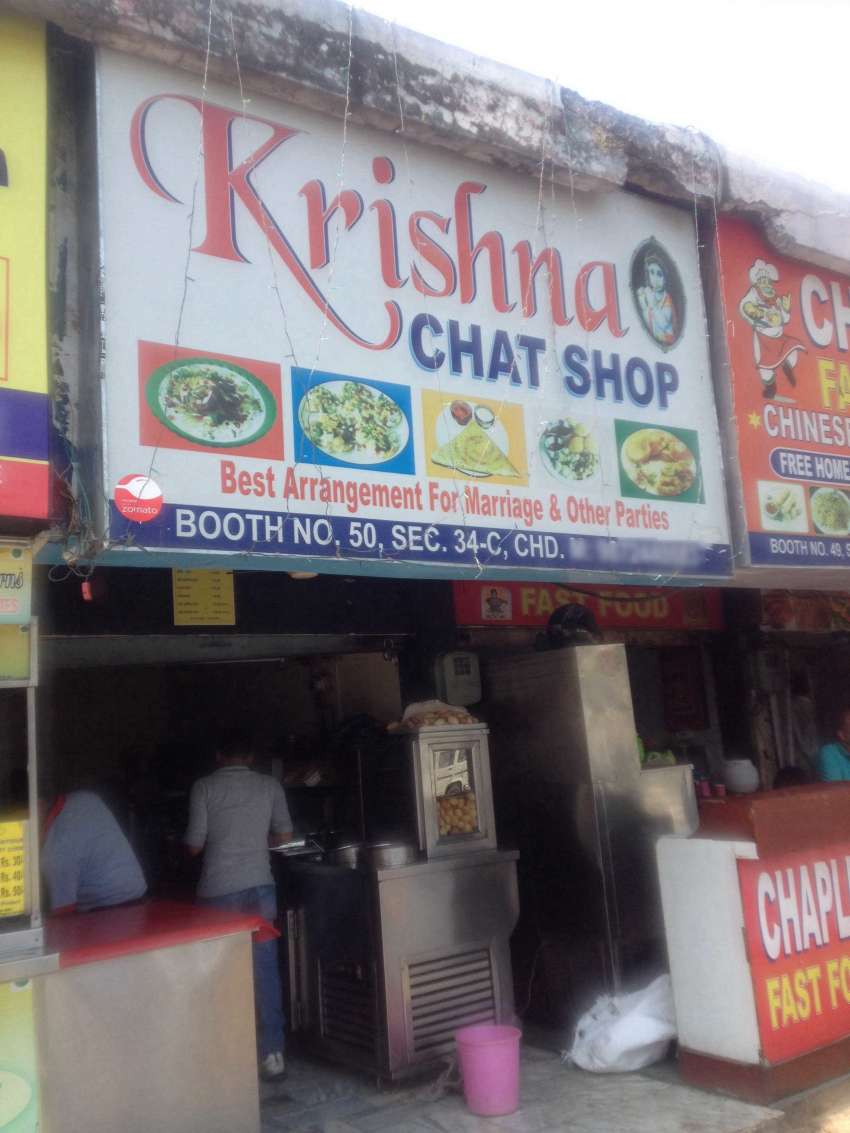 Location Of Krishna Chat in Sector-34:
Located in the bay shops of Sector-34, there is not much place here to stand, let alone sit. We went around 5:30 pm on a Sunday. All you see is the place bustling with people and you instantly have high expectations of the place.
What we had:
A plate of Bhel Puri and a plate of Aloo Tikki
Verdict:
The plate of Bhel Puri was filled to the brim. It was enough for two people to eat to their satisfaction. What I really liked about the snack was that all the ingredients seemed really fresh. The Sev was really crunchy. Further, it had a lot of peanuts which is very rare to see. The serving was really generous and gave the bhel the extra crunch that it needed. However, I wish the dish had some sort of freshness added to it. There was no relief in the dish to the mouth. That could certainly have been better.
The aloo tikki was served piping hot. It also had a generous topping of a white gram on it. However, the best part of the snack was that the tikki was really crispy on the outside and really soft on the inside. Further, the dressing was curd was really fresh. You could actually judge by the taste that it was all really fresh.
I really wish I could have also tried the golgappas as most of the crowd seemed to be savoring it. But there is always a next time!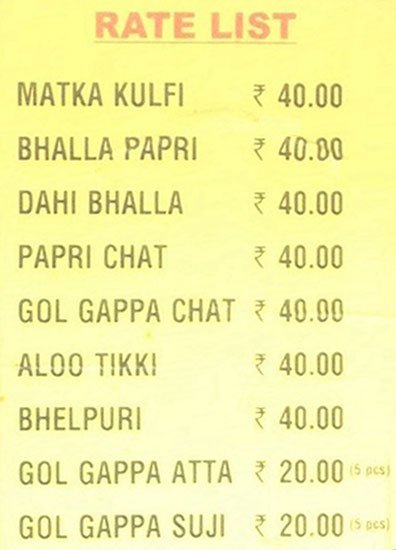 Verdict: If you really like street food, you should definitely
give this place a try. It is nothing out of this world but it is really old school and you will like every bit of it.
Price Points: Every dish costs Rs 40 each.