CAT (Common Aptitude Test) is an all India level entrance exam for Management Studies which was held on 4th December 2016 conducted at various cities all over India. CAT Exam Results were ruled by Techies. Approximately 1.95 lacs students appeared for this test and more than 8500 students appeared from Chandigarh region.  This year the exam was convened by IIM Bangalore. The entrance exam not only gives a gateway to 20 IIMs but also to many other colleges accepting CAT score including prestigious institutes like FMS, IITs and many more. UBS University Business School of Panjab University also accepts CAT score the cutoff being above 85 percentile.
CAT Exam Results – Top Position Bagged by Student Of Chandigarh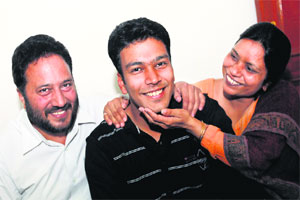 CAT TOPPER – Mukesh Goyal
The top Institutes attracts top Indian and foreign MNCs and providing lucrative average salary around 15-22 lacs. Tricity has become land for Management aspirants, the result for which all the aspirants were eagerly waiting for was out yesterday i.e 9th January 2017. Once again the topper position is backed by a student from Chandigarh Mukesh Goyal being 100 percentile. He had passed out from PEC Chandigarh and was currently working in Gurgaon. He said "The biggest challenge was keeping yourself motivated. I focused on attempting mocks on weekends and analyzing them thoroughly." Last year he missed IIMs call despite of scoring a good percentile 99.72 but this year he proved his caliber getting 100 percentile.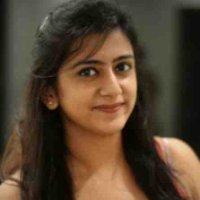 GIRL TOPPER- Pritika Sachdeva
According to IIM Bangalore, this year the engineers ruled the exam all the toppers being from engineering colleges. In Tricity, Pritika Sachdeva of UIET is reported to be the topper among girls with 99.62 percentile. She expresses her happiness by thanking her mentors, friends, and family as this was her second attempt.
Basically, it proves that the Techies rule the CAT Exam. With CAT Exam Results, the first stage is over for the admission process. The students will be shortlisted on the basis of their academic profile of 10th, 12th, graduation and work experience. The second round of admission process consists of Group Discussion, Personal Interview, and Essay writing. Hope every student gets the best college desired by him. Best of Luck!!
Web link for CAT result: https://iimcat.ac.in/per/g01/pub/756/ASM/WebPortal/1/index.html?756@@1@@1