If there's one time every kid eagerly waits for in a year, its summer break! After all, the joy of staying at home and enjoying life is a fun idea for every child. It's going to be that time of the year when children love to indulge in a fun activity that draws their interest and keeps them engaged during holidays.
However, for parents, summer break often come with the exhausting task of keeping children occupied and entertained during the day. Thankfully, there are numerous summer camps in Chandigarh, Mohali & Panchkula that will come to the rescue of every parent!
Summer Camps in Chandigarh, Tricity: For Your Kid's Best Summer Ever!
At a loss for how to engage your kids this summer? These summer camps in Chandigarh, Mohali & Panchkula will have something to suit every child's tastes – check them out and take your pick.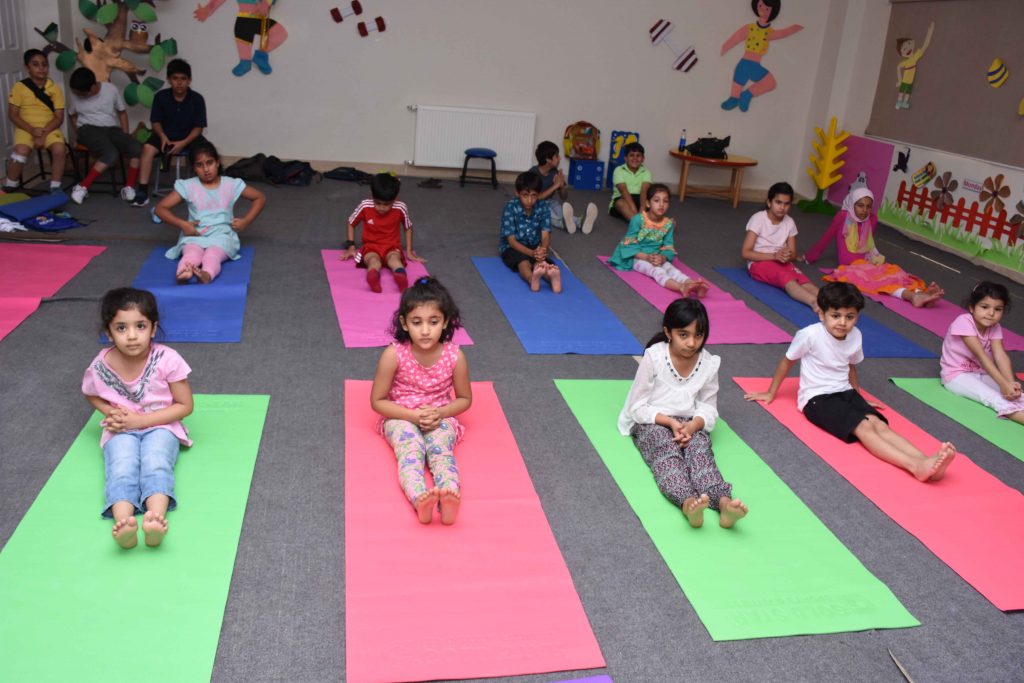 With the scorching summer sun, kids and their parents need a respite from the heat and monotony. These summer camps offer a wide range of creative and fun activities for different age groups to keep children engaged in meaningful pursuits and learn valuable skills.
1. Bubbles and Blossoms, Euro Kids School, Chandigarh
Want to make sure your child is having fun this summer break? It's time for your kid to join one of the best summer camp in Chandigarh. Bubbles and blossoms in Chandigarh, organized by Euro Kids School is now welcoming registrations for kids who want to engage in their 2-day summer camp. They give loads of fun, interesting and valuable activities during their summer break.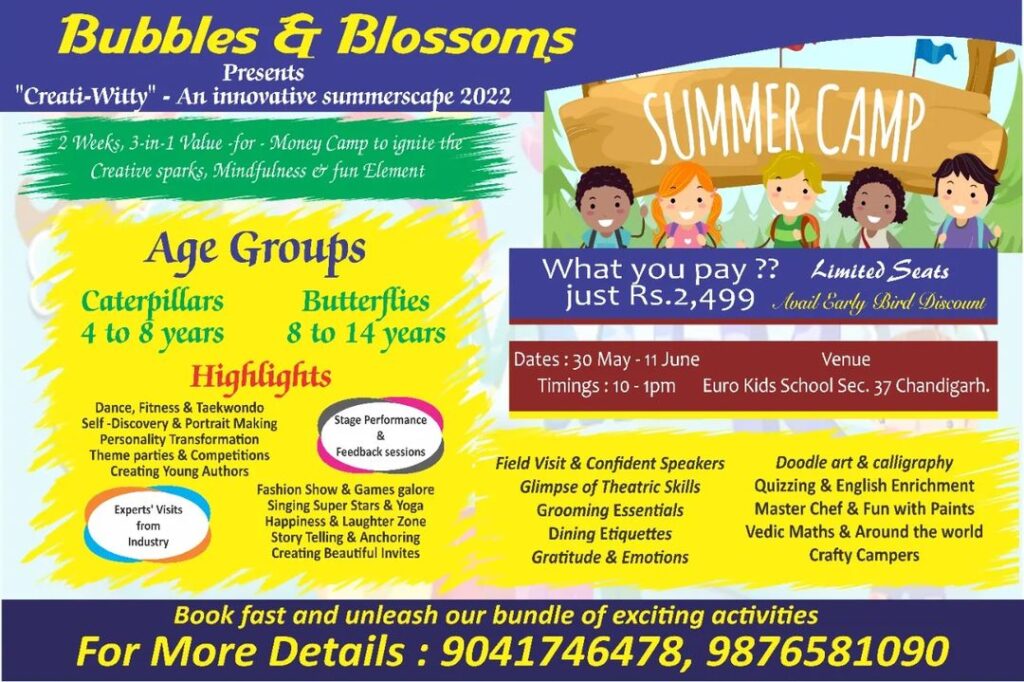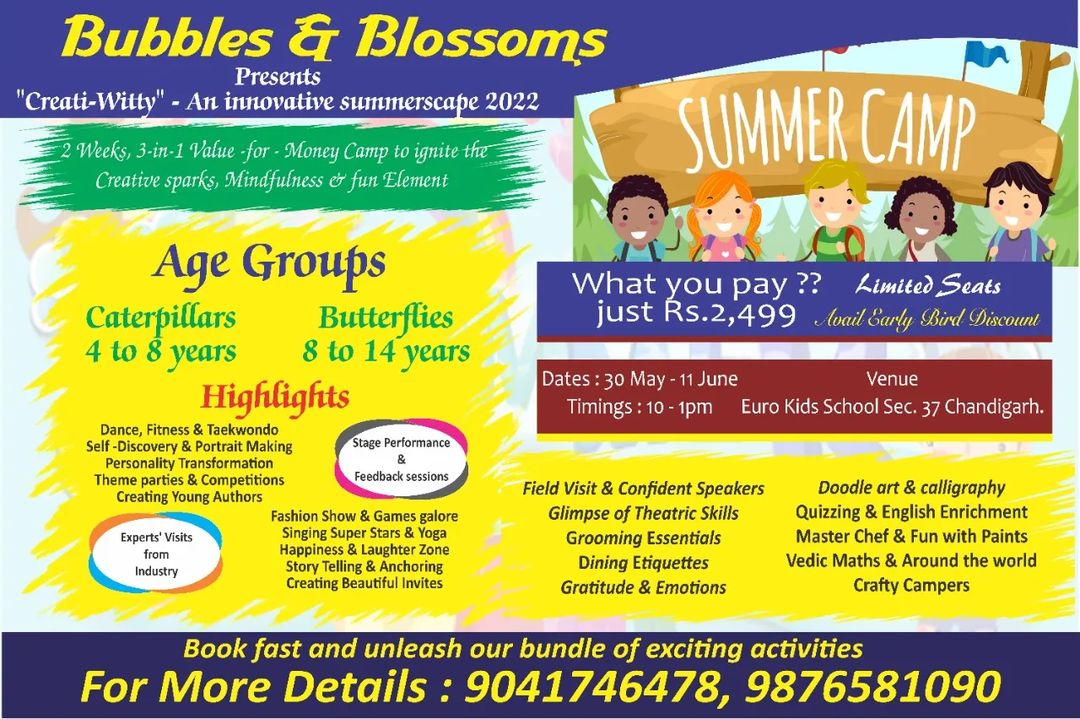 2. Kidzee Summer Safari, Willow Tree School Kidzee MDC, Panchkula
Panchkula's Kidzee summer safari is back after 2 years with superior quality sports and fun filled activities. Here, children are encouraged to experiment with different mediums of art in a non-competitive environment. Moreover, they are encouraged to be themselves and let their creativity flow.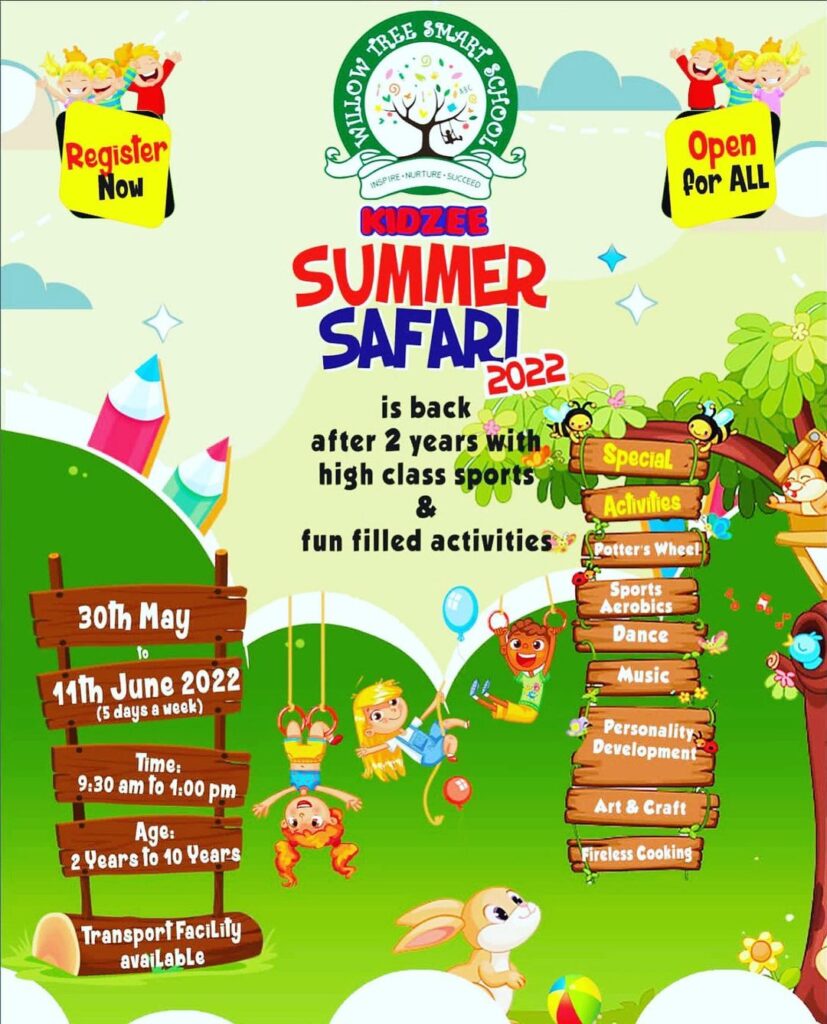 3. Oorja Danceworks Summer Camp, Chandigarh
Further, on the list of best summer camps in Chandigarh, is the organized by Oorja Danceworks. This is the place where your kid will embark on learning of dance, shooting videos, and much more. Of course, there will more to explore four your kids and learn new things.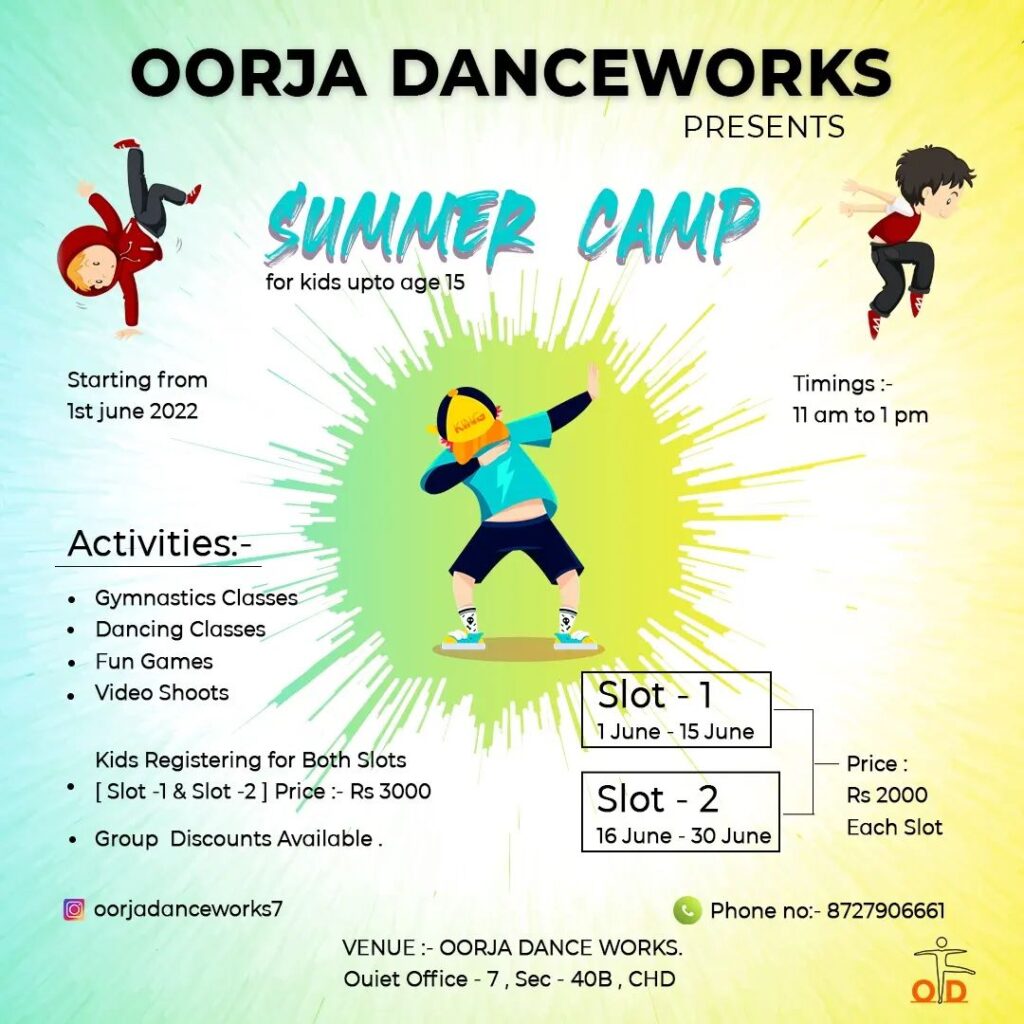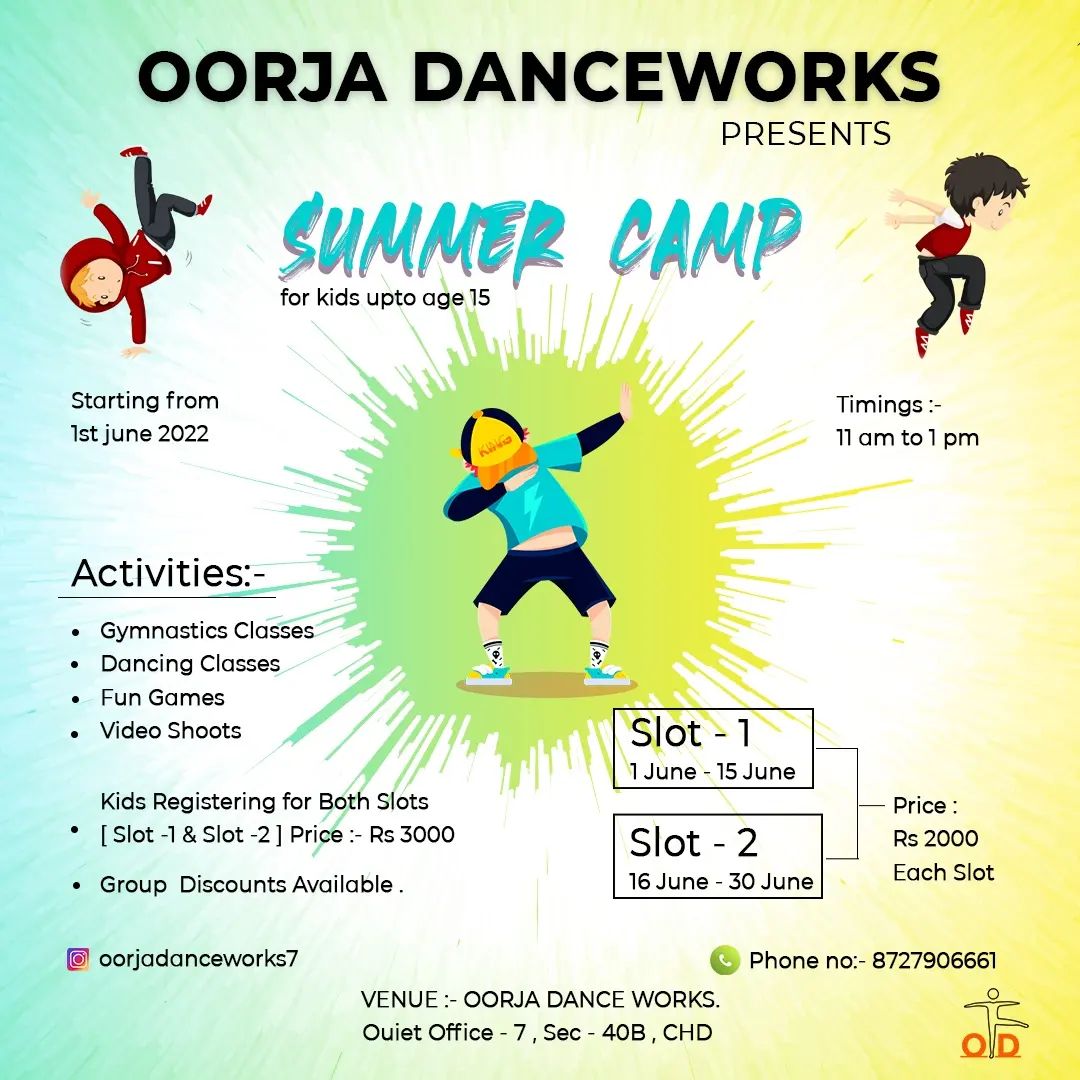 4. Around the World Summer Camp, Birla Open Minds, Mohali
Next, Birla Open Minds is trying to focus on the artistic inclination of children by teaching them art & craft, storytelling, and besides this; aiming at building their confidence level character design, oil painting, acrylic painting ad digital painting.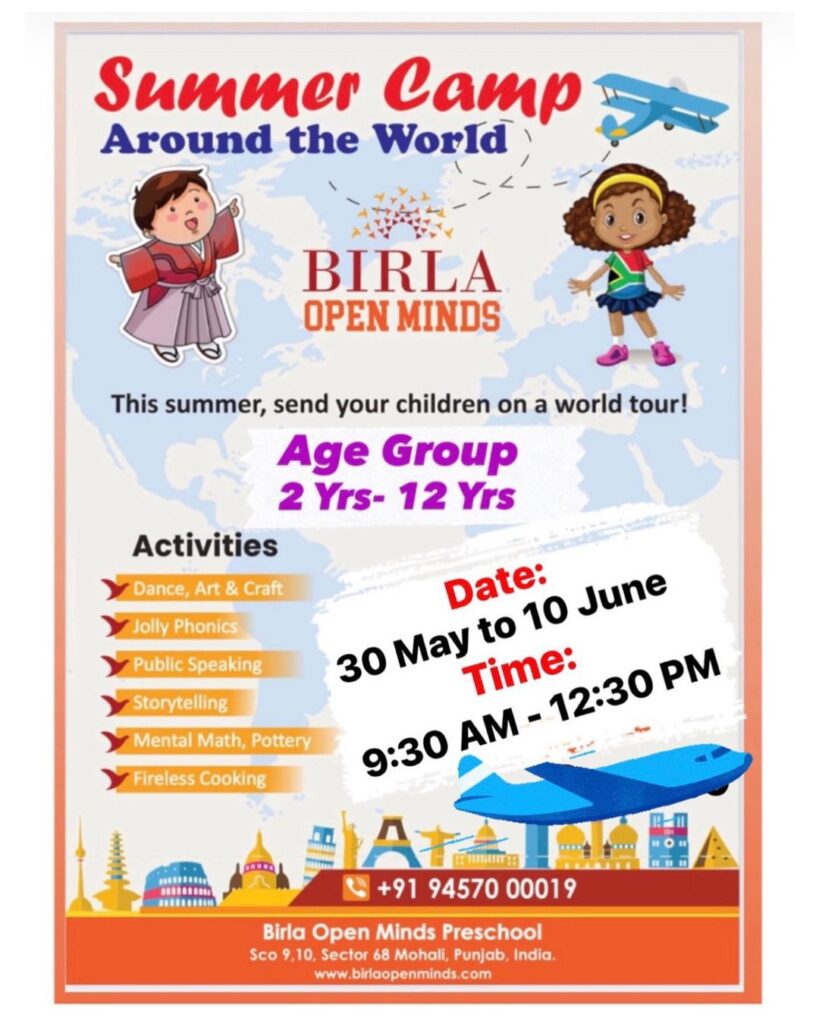 5. Oakridge Summer Camp, Oakridge International School, Mohali
Loaded with numerous varieties of fun and fitness activities, Oakridge summer camp is a fascinating playhouse in every way. They are hosting a summer Camp where your child will have fun, make new friends, and learn valuable life skill.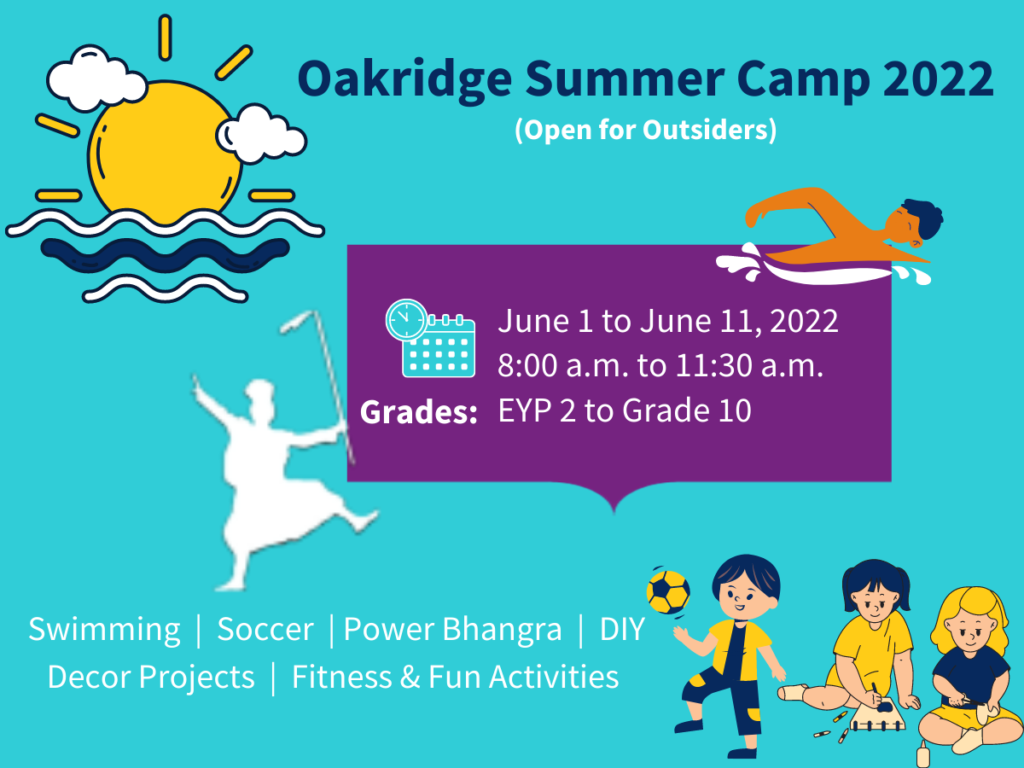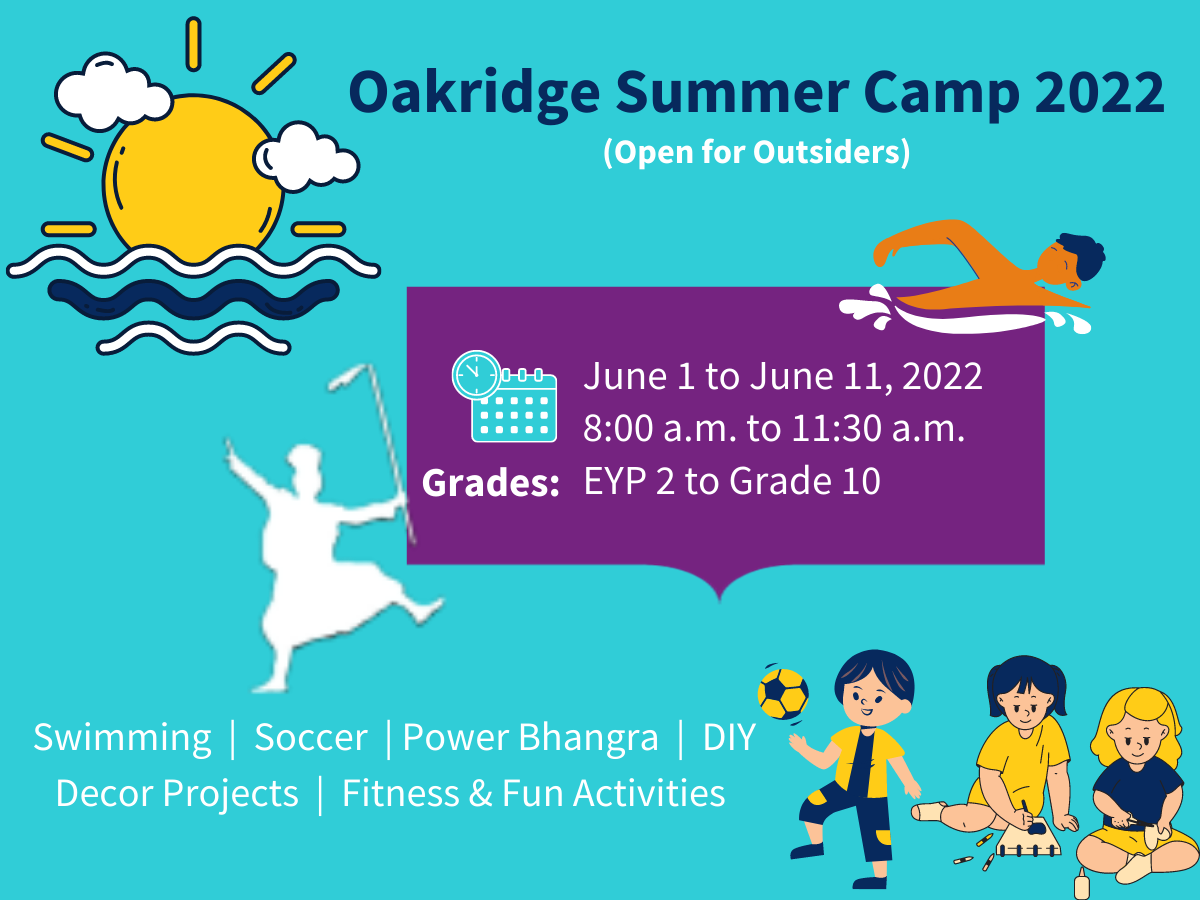 6. Lynkube Summer Camp, Panchkula
Last but not the least, Lynkube summer camp is well-known camp in the region. They incorporate fun and engaging activities throughout the day with lot of surprise gifts, lucky draw and gift vouchers. They offer multiple learning activities under one roof.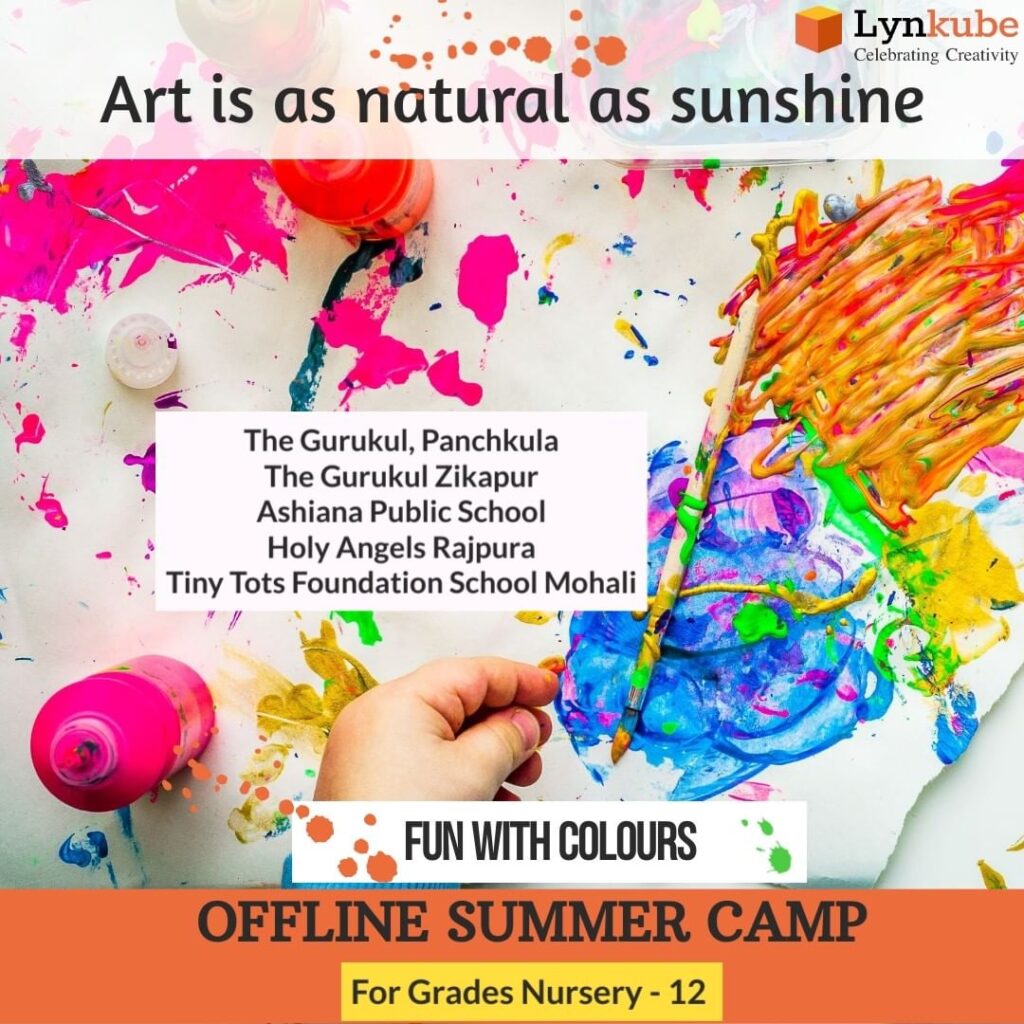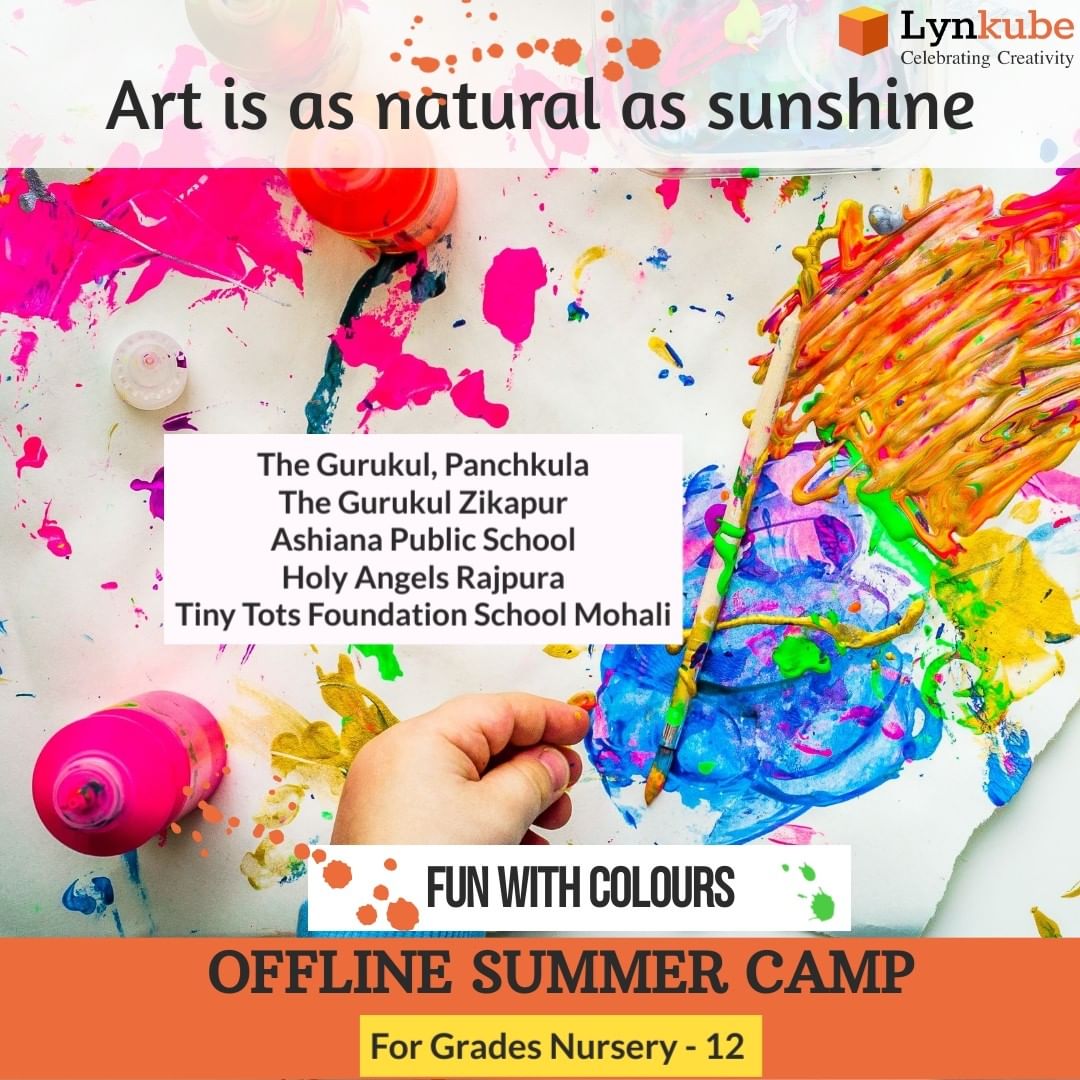 Wrapping It Up
These summer camps in Chandigarh, Mohali & Panchkula will ensure an exciting summer for you and your loved one. The kids will enjoy summer camps and will surely learn something with fun during summer vacations. The kids will learn to be independent and build confidence in them by being out of the familiar circle.
So, get them enrolled asap so that they can can explore things and make new friends and challenge themselves to adopt new environment.
Also Read: Chandigarh swimming pools
For more important information and updates, do follow us on ChandigarhBytes.
.