The Central Board of Education has released the date sheet for 12th Standard Examination. The total number of schools participating have increased to 10677 as compared to last year 10093. This year the number students appearing for this examination are 1098420, last year a total of 1065178 appeared for the examination. The exams will start from 9th March 2017 and will end on 29th April 2017. The exam will be of 3hours 10:30 am-1:30 pm.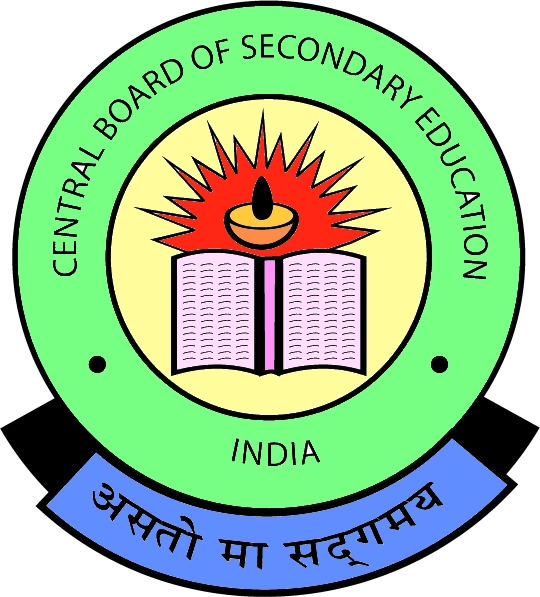 DATE SHEET FOR 12TH STANDARD:
Thursday, March 9, 2017
ENGLISH ELECTIVE –NCERT/
ENGLISH ELECTIVE-CBSE(FUNCTIONAL ENGLISH)/
ENGLISH CORE
Friday, March 10, 2017
DANCE –KATHAK/
DANCE-BHARATNATYAM/
DANCE –ODISSI/
DANCE-KATHKALI/
CREATIVE WRITING & TRANSLATION STUDIES/
SINDHI OFFICE COMMUNICATION/
INFORMATION STORAGE & RETRIEVAL/
INTEGRATED TRANSPORT OPERATION/
FRONT OFFICE OPERATIONS/
TRAVEL AGENCY & TOUR OPERATIONS BUSINESS (NSQF)/
SALESMANSHIP-II/
CAPITAL MARKET OPERATIONS/
BANKING-II-
Wednesday, March 15, 2017
PHYSICS/
PERSIAN/
SECRETARIAL PRACTICE & ACCOUNTING/
AIR CONDITIONING & REFRIGERATION – III/
OPTICS –II/
RADIOGRAPHY-I GENERAL/
ELECTRICAL MACHINE/
CLINICAL BIO-CHEMISTRY (MLT)/
CHILD HEALTH NURSING/
GARMENT CONSTRUCTION –II/
TRADITIONAL INDIAN TEXTILE
Thursday, March 16, 2017
BUSINESS STUDIES/
BASIC HORTICULTURE-II/
BEAUTY & HAIR -II/
OPERATION & MAINTENANCE OF COMMUNICATION DEVICES
Saturday, March 18, 2017
URDU ELECTIVE/
PUNJABI/
TAMIL/
MANIPURI/
MALAYALAM/
ASSAMESE/
KANNADA/
URDU CORE/
Monday, March 20, 2017
MATHEMATICS/
FIRST AID & EMERGENCY MEDICAL CARE/
CLINICAL BIO-CHEMISTRY & MICROBIOLOGY-II/
MICROBIOLOGY (MLT)/
HEALTH CENTRE MANAGEMENT/
OPHTHALMIC TECHNIQUES-II/
RADIOGRAPHY-II (SPECIAL INVESTIGATION IMAGING RADIOGRAPHY)
Tuesday, March 21, 2017
SHORTHAND ENGLISH/
SHORTHAND HINDI/
FASHION STUDIES/
AGRICULTURE/
ODIA/
GERMAN/
RUSSIAN/
ENGINEERING SCIENCE/
DATABASE MANAGEMENT APPLICATION (NSQF)
Thursday, March 23, 2017
HISTORY/
RETAIL SERVICES-II(NSQF)/
LOGISTICS OPERATION & SUPPLY CHAIN MANAGEMENT –II/
BUSINESS OPERATION & ADMINISTRATION –II/
LABORATORY MEDICINES (CLINICAL PATHOLOGY HEMATOLOGY & HISTOPATHOLOGY –II (MLT)
Friday, March 24, 2017
FOOD PRODUCTION III/
INTRODUCTION TO HOSPITALITY MANAGEMENT(NSQF)
Saturday, March 25, 2017
CHEMISTRY APPLIED PHYSICS/
FOOD & BEVERAGE COST & CONTROL/
FLORICULTURE/
COST ACCOUNTING/
BIOLOGY OPHTHALMIC-II/
RADIATION PHYSICS
Monday, March 27, 2017
INFORMATICS PRACTICES/
COMPUTER SCIENCE/
ADVANCED FRONT OFFICE OPERATIONS/
OLERICULTURE – II/
INSURANCE –II/
BASIC PATTERN DEVELOPMENT
Wednesday, March 29, 2017
ACCOUNTANCY/
BAKERY-II/
HOLISTIC HEALTH –II/
SECURITY(NSQF)/
Thursday, March 30, 2017
FOOD PRODUCTION IV
Friday, March 31, 2017
ENGINEERING GRAPHICS/
HERITAGE CRAFTS/
HUMAN RIGHTS & GENDER STUDIES/
LIBRARY AND INFORMATION/
SCIENCE/
TIBETAN/
JAPANESE/
SPANISH/
MECHANICAL ENGINEERING/
MARKETING- II/
TEXTILE CHEMICAL PROCESSING/
WEB APPLICATION – II (NSQF)
Saturday, April 1, 2017
KNOWLEDGE TRADITIONS & PRACTICE OF INDIA/
LEGAL STUDIES/
GRAPHIC DESIGN/
HEALTH EDUCATION, COMMUNICATION, AND PUBLIC/
RELATIONS & PUBLIC HEALTH/
THE CREATIVE & COMMERCIAL PROCESS IN MASS MEDIA-II/
PRINTED TEXTILE/
TYPOGRAPHY & COMPUTER APPLICATION(ENG.)
Monday, April 3, 2017
POLITICAL SCIENCE/
LABORATORY MEDICINE-II/
RETAIL OPERATIONS-II(NSQF)/
FINANCIAL ACCOUNTING-II
Wednesday, April 5, 2017
BIOLOGY/
TAXATION-II/
DERIVATIVE MARKET OPERATIONS/
AIR CONDITIONING & REFRIGERATION-IV
Thursday, April 6, 2017
GEOGRAPHY/
BIOTECHNOLOGY/
LIBRARY SYSTEMS & RESOURCE MANAGEMENT
Monday, April 10, 2017
PHYSICAL EDUCATION
Wednesday, April 12, 2017
SOCIOLOGY
Monday, April 17, 2017
ECONOMICS/
TROUBLE SHOOTING & MAINTENANCE OF ELECTRONIC EQUIPMENT
Tuesday, April, 18, 2017
HOME SCIENCE
Wednesday, April 19, 2017
PAINTING/
GRAPHICS/
SCULPTURE/
APPLIED ARTS-COMMERCIAL ARTS/
ELECTRICAL APPLIANCES/
CONFECTIONERY
Thursday, April 20, 2017
THEATRE STUDIES/
TANGKHUL
Saturday, April 22, 2017
HINDI ELECTIVE/
GUJARATI/
NEPALI/
LIMBO/
LEPCHA/
BHUTIA/
HINDI CORE
Monday, April 24, 2017
PSYCHOLOGY
Tuesday, April 25, 2017
MUSIC KARNATAKA (VOCAL)/
MUSIC KARNATAKA INSTRUMENTAL (MELODIC)/
MUSIC HINDUSTANI VOCAL/
MUSIC HINDUSTANI INSTRUMENTAL MELODIC/
MUSIC HINDUSTANI INSTRUMENTAL PERCUSSION
Wednesday, April 26, 2017
MASS MEDIA STUDIES
Thursday, April 27, 2017
SANSKRIT ELECTIVE/
BENGALI/
TELUGU/
MARATHI/
ARABIC/
FRENCH/
TELUGU-TELANGANA/
MIZO/
SANSKRIT CORE/
UNDERSTANDING THE EVOLUTION AND FORMS OF MASS MEDIA-II/
AUTO ENGINEERING-II(NSQF)
Friday, April 28, 2017
NATIONAL CADET CORPS(NCC)/
MULTIMEDIA & WEB TECHNOLOGY/
AUTOSHOP REPAIR & PRACTICE-II NSQF/
FABRIC STUDY/
TYPOGRAPHY & COMPUTER APPLICATION(HINDI)
Saturday, April 29, 2017
PHILOSOPHY/
ENTREPRENEURSHIP/
OFFICE PROCEDURE & PRACTICES/
BASIC CONCEPT OF HEALTH AND DISEASE AND MEDICAL TERMINOLOGY/
FOOD SERVICE-II/
GEOSPATIAL TECHNOLOGY/
MIDWIFERY
GOOD LUCK DO WELL!!