If you are planning to visit Chandigarh and you are a nature lover then it is not possible that you would love to miss the top famous gardens in Chandigarh, right? Chandigarh has not any normal parks, each park has its specification, history and importance. There are many parks in Chandigarh so to save your time we have listed here top famous gardens in Chandigarh. Read about all park so when you visit their you know complete information about it.
Garden of Fragrance – Sector 36
The Garden of Fragrance features jogging and walking tracks which is obviously ideal for morning and evening walks. Garden of Fragrance is also a great picnic area too as it has ample of green grass where you can relax and enjoy your outing. Winter is a great season to enjoy a picnic. In this garden you will witness variety of roses and jasmines. There are other plants and flower species too like motia, mehndi, haar shringar, raat ki rani, champa and more.
Top Famous Gardens in Chandigarh
Zakir Hussain Rose Garden – Sector 16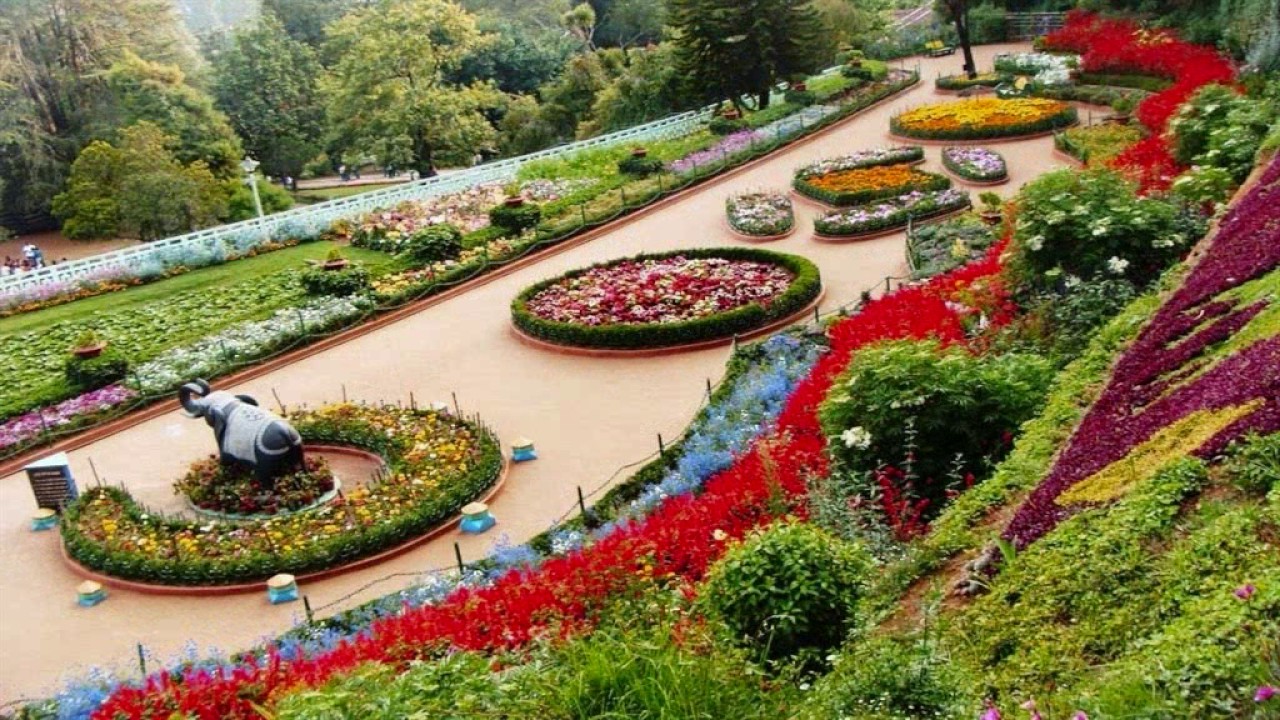 Talking about famous gardens in Chandigarh and not a mention of world famous Zakir Hussain Rose Garden that's not possible. For your information it has been named after former President Dr. Zakir Hussain. It is spread over 27 acres and is the largest garden in Asia. It has whopping 17000 verities of plants from which there are 1600 varieties of roses. Every year in the month of February, the annual Chandigarh Rose Festival is held in Zakir Hussain Rose Garden. It is a three day event. Talking about dates then it generally happens on last Friday, Saturday, and Sunday of the month.
Terraced Garden – Sector 32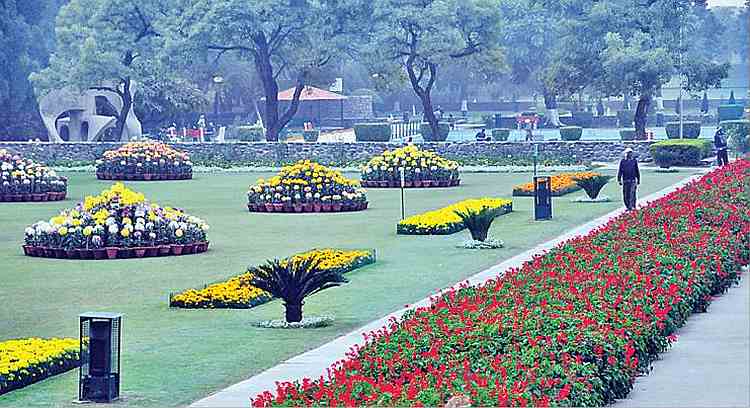 Terraced Garden is one of the famous gardens in Chandigarh. It spreads over an area of 10 acres. It was established in 1979. Its major attraction is musical fountain where popular Bollywood songs and folk music were played in the evening. Annually Chrysanthemum Show also has been conducted. Locals love to visit here in evening to experience the serene and tranquil ambiance. Apart from the famous flower show various competitions were also organized from time to time.
Japanese Garden – Sector 31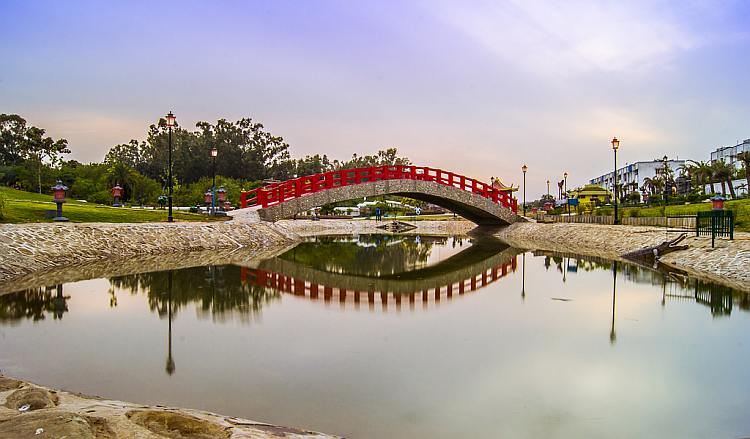 Japanese Garden is one of the newest gardens in Chandigarh which was built in 2014 on 13 acres of land. It was inaugurated by then Minister for Home Affairs. Japanese Garden consists of pagoda towers, meditation center, golden bamboos, water bodies, waterfalls, and a Buddha idol. If you want to live and feel the Japanese touch then this is the only garden in Chandigarh where you can experience it. Japanese Garden is developed with a budget of Rs. 6 crore. Japanese Garden has two phases and both phases are connected by an underground tunnel which is beautifully decorated by unique Japanese paintings.
Topiary Garden – Sector 35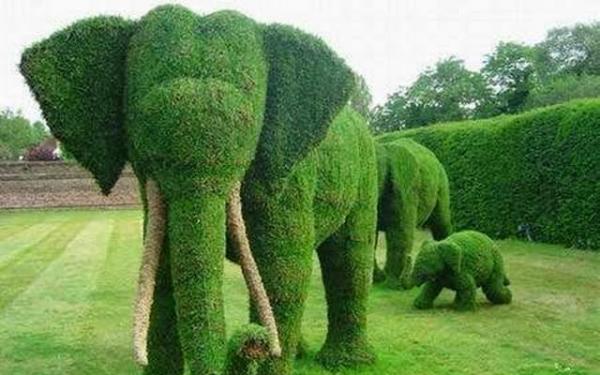 Topiary Garden is one of its kind of the garden and is also one of the famous gardens in Chandigarh because of its uniqueness. As its name suggest it is a part where you will witness lots of animal shaped bushes and shrubs. It was started way back in 1987. It is specially designed for kids. If you want to take out your kids then Topiary Garden is perfect place as your kids will surely love this place.
Bougainvillea Garden – Sector 2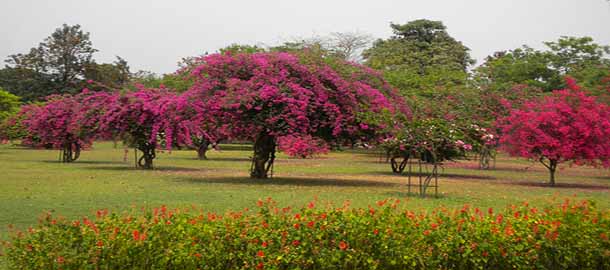 Bougainvillea Garden is just 4 KM away from Chandigarh Bus Stand. It was inaugurated in 1976 and has an area of whopping 20 acres. It is a home for 65 distinctive varieties of bougainvillea plants and shrubs. The best thing is bougainvilleas are shaped in various form like pavilions, arch, arcades, cluster of bowers and more. If you are looking for a bonsai type of planting then these thorny shrubs is just right for you. Annually Bougainvillea festival has been conducted that attracts large number of people. Within the garden there is Chandigarh War Memorial that is inaugurated by none other than Dr. A. P. J. Abdul Kalam in 2006. This war memorial is dedicated to martyrs who laid their lives defending the country.
PN Mehra Botanical Garden – Sector 14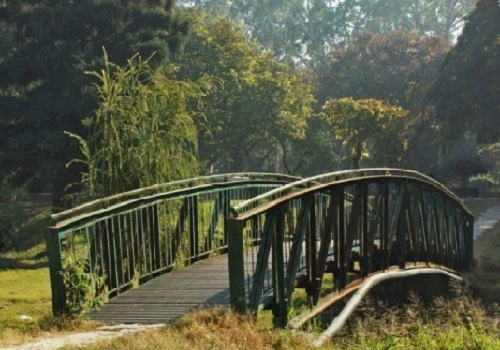 PN Mehra Botanical Garden is a home to various kinds of flora that come from different climatic regions. Chandigarh is one of the best place to preserve the exotic species of flora. PN Mehra Botanical Garden spread across 176 acres and established by the Chandigarh Administration. There are total fifteen botanical sections those are setup for promoting the research and development about the floral heritage. The main aim of this garden is to spread awareness and education along with increasing the eco tourism. Here you will find Bahera, Neem, Bael, Sandalwood, Amla, Harar and Arjun along with Kathal, Maulsari, Kachnar, Camphor, Rudraksha, Jamun, Lasura, Gular, Putranjeeva, Sita Ashok, Lasura etc. You can also find many medicinal herbs, like Kalmegh, Bhringraj, Vacha, Mehndi, Ashwagandha, Akarkara and the list goes on.
Leisure Valley – Sector 10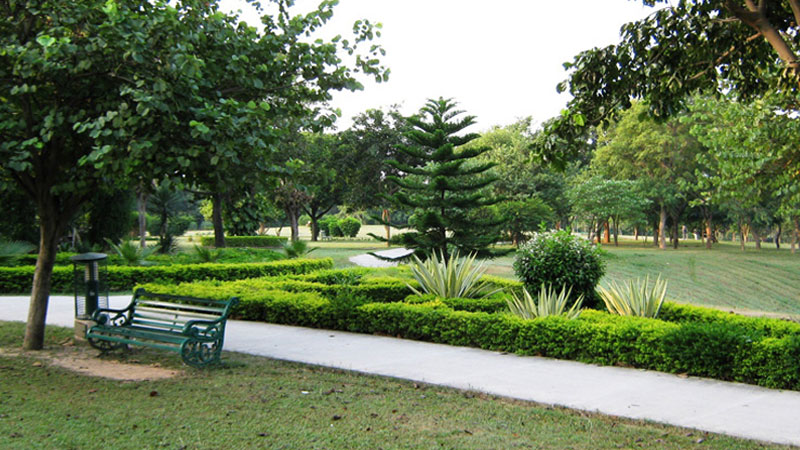 If talking about Chandigarh's most renowned and signification tourist spot then Leisure Valley is the top famous gardens in Chandigarh. It acts like a garland of gardens that just enhance the beauty of beautiful city Chandigarh. The best time to visit Leisure Valley is February and March as in these months flowers blooms. This is also an ideal time to enjoy many annual shows. One of such annual show is Chandigarh Carnival that main aim is to promote new generation talents. If you live nearby then you would love to visit Leisure Valley for morning and evening walks.
Rock Garden – Sector 1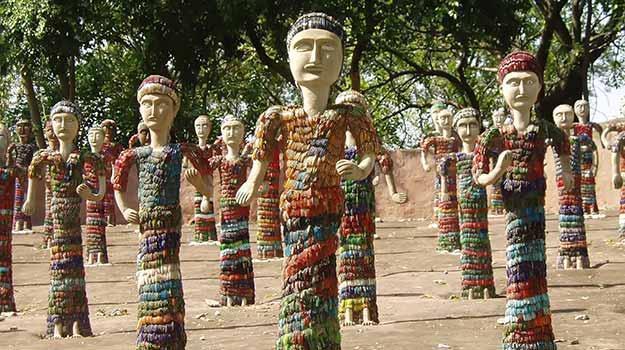 Rock Garden doesn't need any introduction. When you plan to visit Chandigarh Rock Garden is one of the first place that is marked by every tourist. It is a historic garden where you will not find any flowers or shrubs but it is a garden that is made completely out of household and industrial waste. It contains open air theater, a minute maze, exhibition hall and more. Without visiting Rock Garden your travel to Chandigarh will be incomplete so don't miss the rock garden at any cost.
Shanti Kunj – Sector 16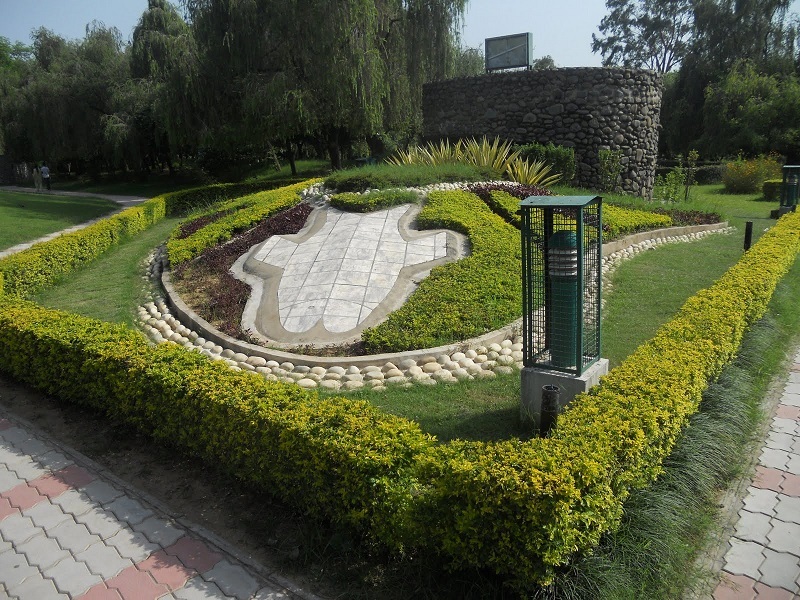 Shanti Kunj is best place for nature lovers as it surrounded with lots of trees and plants that makes it an ideal place in summer months. Shanti Kunj houses many medicinal plants and herbs. It is divided in five segments by a natural stream flowing. Shanti Kunj is dedicated to cultural, ethical, spiritual, and moral consciousness among people.
If you think we have missed any park that should be in top famous gardens in Chandigarh then feel free to tell us in the below comment section.