Once again, ChandigarhBytes has come up with an annual clothing drive in Chandigarh in association with NGO "I am Still Human". Its our second time in conducting this donation program in sponsorship with this esteemed NGO for helping and transforming lives of Veterans, underprivileged and women.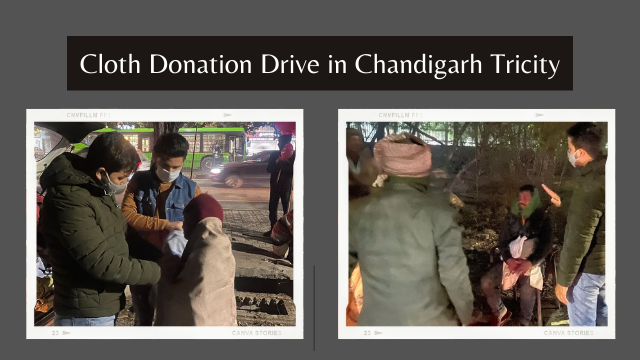 We believe to achieve greatness and we must come together as a community. We urge you to take time this holiday season to participate in our clothing drive, volunteer, donate or get involved with the NGO so that we can ensure the youth are protected.
So, let's keep our Tricity Warm, Together!
About "I Am Still Human"
'I Am Still Human', commonly known as IASH is a youth-centric organization that was established on 23rd February 2015. Their vision has been empowering the youth and redirecting their energies in ways, which shall help society to progress entirely. IASH began its journey with three flagship projects namely- Project Shaurya (Welfare of the Veterans, Martyr Families, and Indian Armed Forces), Project Siddhi (Welfare of Underprivileged People), and Project Kadam (Women Empowerment) with the sole objective of helping people.
Know our Volunteers – Drop-off Locations
You can help us keep hope alive for the helpless of the Tri-city. There are 4 volunteers associated with this noble cause. Find out more about the locations where you can drop-off your belongings.
1. Uncle Jack's
To begin with, Uncle Jack's is going to collect all that you will donate. Their team will make sure the donated clothes are distributed to people in need as quickly as possible. They have 3 outlets where you can donate and they are as follows: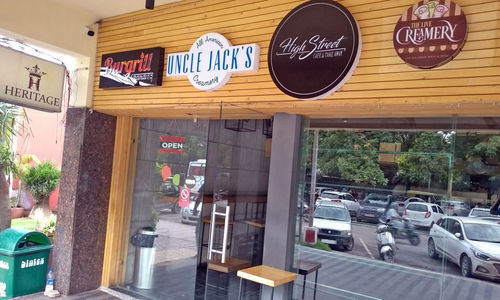 Chandigarh- Booth 11, 8B, Sector 8 SCO 467-468, Sector 35
Mohali- Phase 3B-2, Sector 60
Panchkula- SCO 322, Sector 9
2. Sindhi Sweets
There legacy is not just confined to serving the souls with their mouth watering cuisines, but also working in the area of changing lives. They are extending their support for the needy to reconnect, reform, and recover. Sindhi Sweets also has their 3 outlets where you can drop-off your locations.
Chandigarh- SCO 108-109, Sector 17 SCO 151, 152, Sector 8 SCO 374, Sector 32 SCO 403, Sector 37
Mohali- SCF 55, Phase 3 B2, Sector 60 SCO 55, Phase 10, Sector 64
Panchkula- SCO 4, Sector 11
3. Variety Book Store
Next on the list of our volunteers, is the Variety Book Store. It's their second time they are organizing this drive. They did this last year as well. Their location is:
Location: SCO 69, Sector 17, Chandigarh
4. Inderprastha Orchard's Office
Lastly, a brand into distributing high quality organic apples has thought of supporting the deprived for the welfare of the community. The address where you can contribute with your stuff is:
Location: TOWER I-2; 303 , Maya Garden City
Special Support from 94.3 MY FM
We have got an overwhelming response from the team of 94.3 My FM.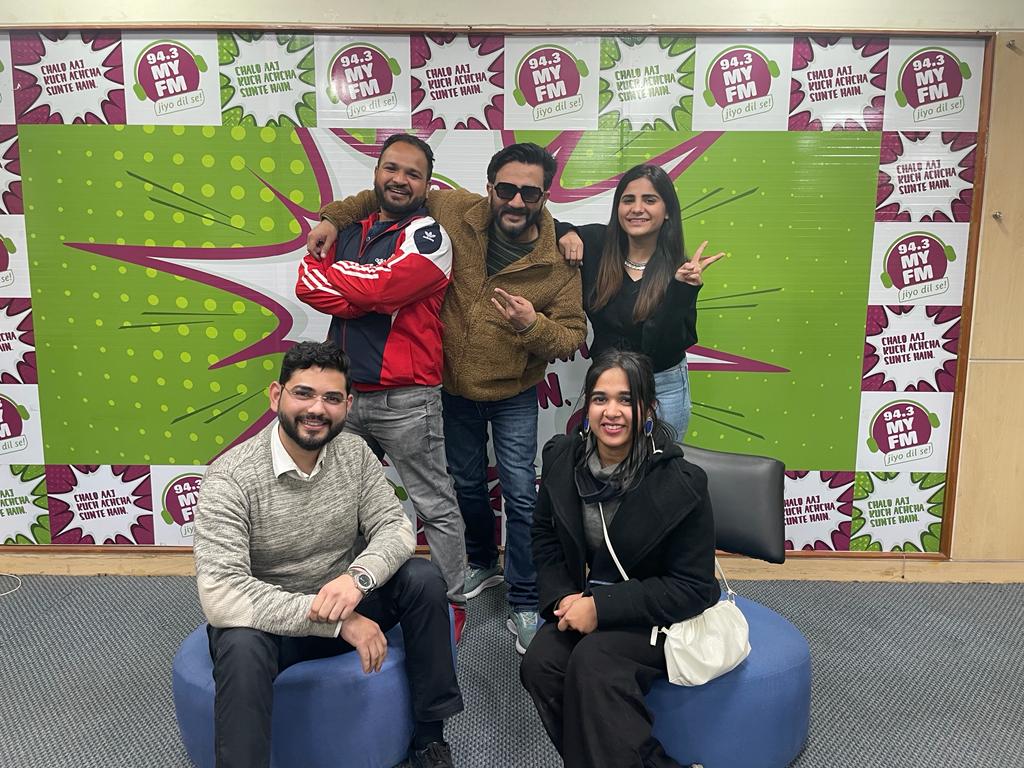 It has been a wonderful meeting with RJ Golmaal Gagan, Rj Jassi and Rj Nikki regarding letting us spreading the word about the drive. Our heartful thanks to them for extending that support in conveying our motive to their listeners and encouraging us in taking this forward.
Do's & Don'ts of Donating Clothes
Follow the guidelines when you donate your used clothing. Check out our recommendations below.
DO'S
1. Donate Clean Items
First and foremost, you want your clothing donations to be fresh and clean for their new owner, right? So, make sure that they are washed before donation.
2. Donate Items that are in Good Condition
Apart from this, avoid donating Ripped/Torn Items. If an item is in good condition, it's probably perfect for clothing donation.
3. Ensure Proper Packing
Last but not the least, pack the items properly in Cloth/PVC Bag or Solid Bag.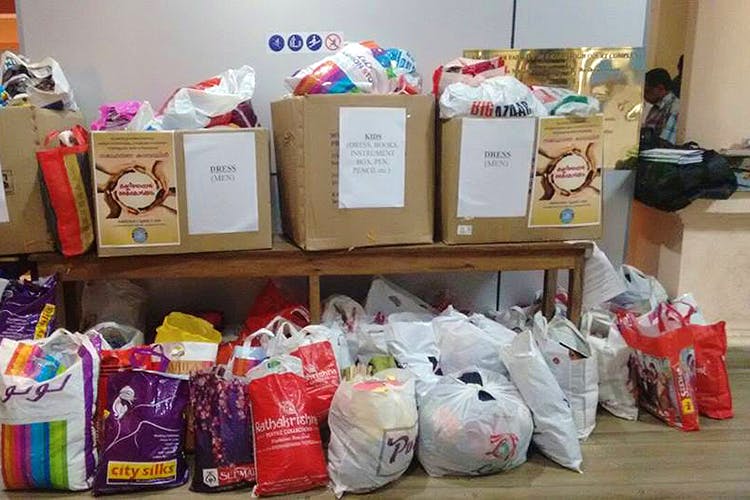 DON'TS
1. No Undergarments
Undies are items that need to be bought new, no matter how cute your old ones are. They are not acceptable for clothing donation.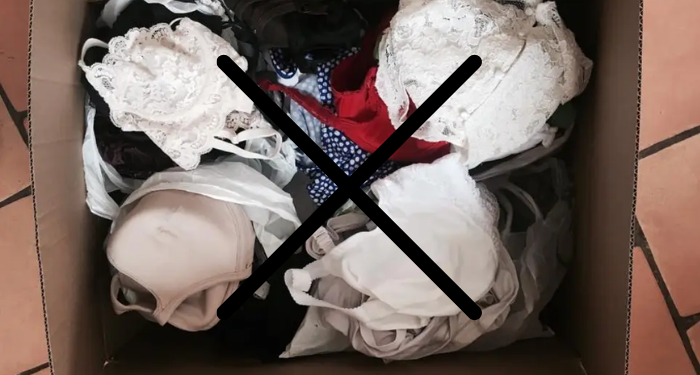 2. No Weird Smell
If your items have a weird smell, they will not be distributed.
3. No Holes
Finally, if any of your item has a hole in it or is torn, then it's time to repurpose, recycle, or throw it away. Only consider donating items that are like fresh or gently worn.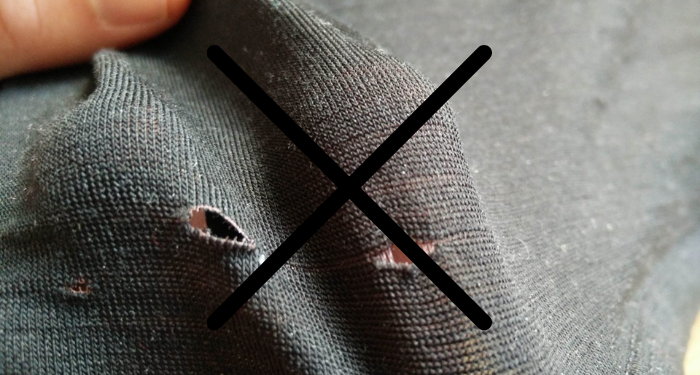 Additional Recommendations:
It will be great if you can donate blankets as well. In the raining & freezing nights we would find many poor people living on roads. There are so many of underprivileged who cannot afford even a blanket and die. So, donations of blankets can make a great difference to an individual or organization, especially homeless.
In a nutshell, after the last year's donation drive overwhelming response, Team ChandigarhBytes, along with the support of NGO "I Am Still Human" and sponsors namely Uncle Jack's, Sindhi Sweets, Variety Book Store and Inderprastha Orchard's has come up with a clothing drive in Chandigarh. The volunteers are looking for donations of new or used clothing items for the homeless children, men and women. The clothes will be personally donated by Team ChandigarhBytes at their respective locations. So, with all the heart, participate in the cloth drive and help us keeping our community warm.
Further, as Shaadi Season is on peak, then you surely must be interested in reading about places for Bridal Shopping and Groom Shopping Stores in Chandigarh. Do check them out!
For more updates, follow us on ChandigarhBytes.