Kasauli Hills, a perfect charming Military base and a town settled in 1842 ruled by the British Colonial, obtained its name and a vision introduced by Sir Henry Lawrence's wife Mrs. Honoria. Located in the Himachal Pradesh state of India in a district named as Solan.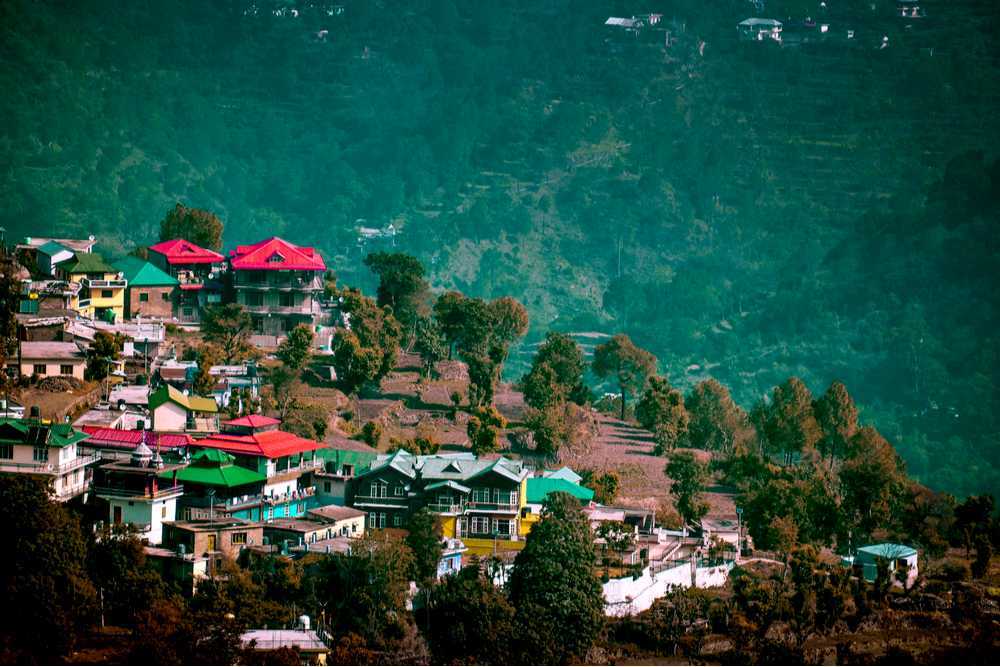 Altitude
Kasauli hills, set in the Himalayan foothills at an altitude of 1800 ft above sea level and a mesmerizing retreat surrounded by ample of gorgeous panoramic picturesque views.
Let's glance through this ideal advisory for the tourists and travellers to have a nostalgic experience of British Raj old vibes.
Distance
A distance of around 65 kms from Tricity and approximately 290 kms from Delhi. A place for the tourists coming from plain regions to have an experience of a hill station with a pleasant and amazing drive through the stunning Himalayan Express Highway which is extremely safe and without any tough bends.
Pleasant time to visit Kasauli Hills
The best time to visit Kasauli hills is during two slots:
Month slots:
Between April to June, Summer time and then from September to November, Autumn time is favourable to visit Kasauli. These durations will be comfortable in travelling to this city. Then, December onwards, the climate changes and it starts getting very cold which continues up till the month of February. However, if you are one of those who love to wrap themselves in their warm clothes and let the mist of the mountains penetrate through, then winters is for you to be here.
Popular Places To Reminisce the British Era
Kasauli hills is very much intact and looks as pretty as it looked in the 19th century. A not so crowded place which makes sightseeing and hopping on from one tourist attraction to another a calming experience altogether. So, for all those who are planning to visit this pristine town, the sights mentioned below are surely not to be missed.
Christ Church, Kasauli Hills
One of the famous landmarks of the city, very near to the local bus stand, surrounded by a beautiful garden and huge chestnut and fir trees. Founded in 1844 and built in 1853 by Sir Henry Lawrence and his wife. A cross-shaped neo-gothic glorious architecture, with inside windows having glass paintings on it, candles lit up in the prayer area gives a quaint and a sacred experience which is why it's very much visited and loved by the tourists.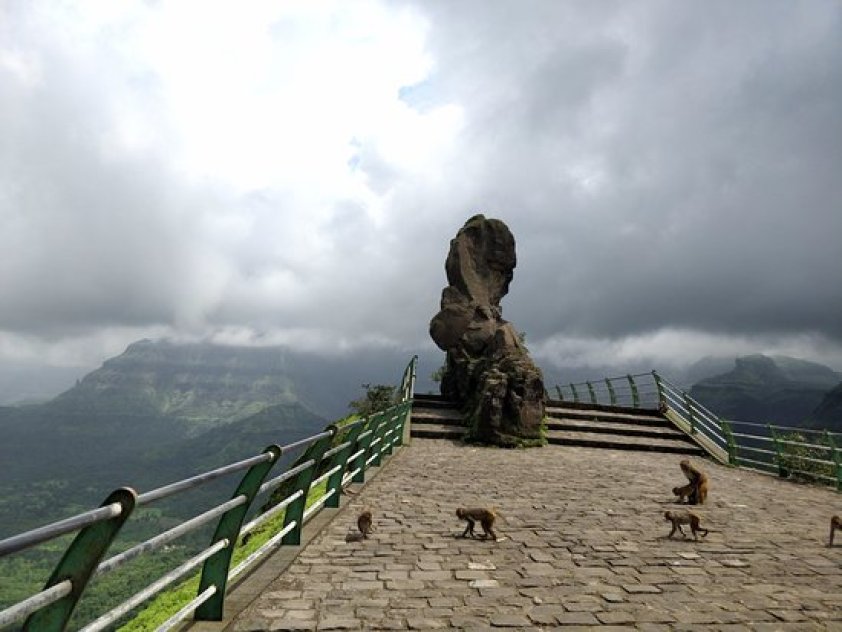 The highest point of Kasauli hills range providing clear views of Haryana and Punjab, Chail, Shimla and other snow-covered Himalayas. Also, known as Monkey menace by tourists as you are welcomed by a lot of monkeys. You need to take steps to reach the point and pray in the Hanuman temple after reaching up. The best part is that you will be free from your gadgets as it's not permitted to take them along being the zone under military control. So, all you need to do is just sit, enjoy and relax.
Another major tourist attraction and unlike peaceful Kasauli hills, this road has a hustle-bustle vibe where you can find beautiful shops selling wooden crafts, clothes, Himalayan food items and cozy cute cafes and eating points having yummy food. A cobbled-stoned structured road ,also known as the heritage market of this town. So, to have a typical touristy feel, you gotta be a part of the chatter here.
This is one of the alluring sites to be at in the evening. You will love to praise the sun setting among the distant surreal mountains. There is a very small area which has few slides for childrens to enjoy and have fun at this sight. Down from here, you will see resident's homes and people coming out to relish the landscapes and the sunset view. So, one must have a good amount of time with no distractions to take full advantage of being here.
This trail goes up towards upper Kasauli hills amidst giant pine trees. You will have a beautiful and massage-like hiking experience into the nature surrounded by rich flora and fauna which will leave you speechless You will explore few sights along the walk, being Kasauli club one of them. Close to the sunset point, this is the most worthwhile thing to do if you want to escape from your mundane moods and release your stress.
You might be interested in : Best picnic places near Chandigarh, List of Long Weekends
Best and must eating places
Kasauli has plethora of places to eat from offering fresh and good quality cuisines. These are one of the best places that brings the delectable taste of the Himachal Food.
Cafe Rudra, Kasauli Hills
If you are a momo lover, then this place will be satisfactory for your tummies. Very much popular among tourists as well as locals, having feedbacks written on tissue papers shared by those who came and ate here. They are everywhere, the roof, in front, behind, just everywhere. Reasonably priced menus and a variety of momos are served here.
When in Kasauli, you can't miss this food point. Their highly popular and recommended Bun-Samosas and Gulab Jamuns are extremely soul filling. Quality of the food is something you will love to spend your money on and they have cheap-prized food dishes making it a very nice option to eat at.
Furthermore, next to Narinder sweets, is this cute little joint with creativity on the walls and a bookshelf alongside the games.The owner is very welcoming and you will want to sit here for hours. Additionally, to enjoy the ambience and decor along with the mouth watering food, then this is the cafe one must hop into.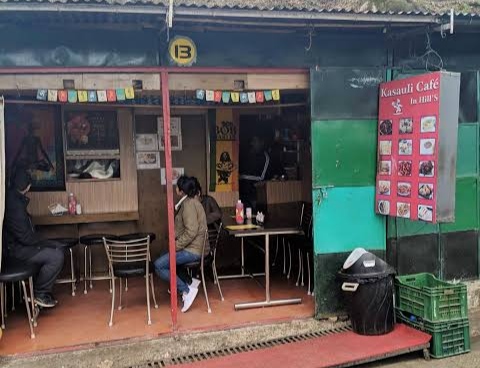 For all the Chinese lovers, just go here without giving a second thought and you will not be disappointed. Food is delicious and freshly prepared, service is great, music and atmosphere is lively. Their veg momos and veg noodles are highly recommended. Total value for money!
Also Read: Chandigarh Weather, Chandigarh To Kullu Flights
Best Accommodations in Kasauli Hills
These accommodations are welcoming those who are craving for a true Himalayan experience.
The Fern Surya Resort
To begin with, an ideal staycation to spend at Kasauli Hills is undoubtedly at this resort. Incredible hospitality, polite staff, clean and spacious rooms with ample facilities. Moreover, each and every guest room has a mountain view providing air conditioners. Their policy delivers comfort and convenience, assuring a family-friendly setup offering several recreational activities. In order to ensure the safety of their guests, this property is taking all the necessary precautions related to Covid guidelines. Food is awesome and caters to the tastes of every guest. So, to all those who are visiting Kasauli for the very first time, this resort is highly recommended and will surely make your experience memorable.
Pine Winds Villa kasauli Homestay
Lovely homestay in an excellent location. Cooperative and helpful caretaker, rooms are nicely done, giving thoughtful amenities and are very comfortable to stay in. It's modestly priced accommodation, ideal for independent leisure travellers. Views from the balcony are enchanting.
Apart from this, they have a common dining area where amazing food varieties are served. Again, the property follows every Covid norm concerning the health and safety of their guests with a 24 hour front desk service. Worth the price! Would definitely recommend having a pleasurable stay for the travelers.
Birds View Resort, Kasauli Hills
This particular resort upgrades it's services every year making them one of the most reliable persons to have faith in for staying in Kasauli hills. This particular one has many attractive features. Firstly, the views are beautiful, rooms are classic, well maintained and have interesting names. Excellent and sincere working staff providing satisfactory services. Secondly, it's located at a very nice and peaceful location. They have fly catchers hanging everywhere throughout their property. Pleasant dining areas where you can enjoy freshly prepared and delicious food. Last but not the least, they also have several sports related games for the children and adults, making it a perfect place for families. Definitely worth a stay!
For more details, do follow us on ChandigarhBytes.