Goswami Ganesh Dutta Sanatan Dharma College (GGDSDC), popularly known as just SD College Chandigarh, is a college of Panjab University located in the North Indian city of Chandigarh. SD College offers various undergraduate and postgraduates courses in the field of  Commerce, Management, Science, Information technology.
The college aims at imparting knowledge to the students and grooming them to pinnacle. To make their students socially helpful and lay good moral values for uplifting the lower class and may recognise fame in whichever field required.
 Some fascinating factors of about SD College:
ACADEMICS
SD College Chandigarh is ranked first in the City when talking about academics. The seats of SD College gets filled at first during the counselling. The first preference of the students is SD college.
SD College has backed the PU Youth Zonal Festival all over trophy thrice. The college organises every year 2 major fests Panache and Virasat to build a leadership quality in students.
The students of SD College are working with many Ngo's  to serve the country (SPIRIT INDIA- AAVAHAN, I AM STILL HUMAN).The college every year organises a blood donation camp and several students donate blood enthusiastically.
The students of SD college Chandigarh are also excelling in sports field at state, national as well as international level.
The college has various clubs in which the students are participating like ROTARACT, MUN-MODEL UNITED NATIONS, ENACTUS, COSMID,  TEDX.
SD College has a decent crowd with both girls and boys building a healthy friendship between them.
The college celebrates several occasions and gives an opportunity to the students organise and manage the events. The college has an official dance group FLOWZICIANS.
The students always take initiative for any mishappening occurs.
The students of SD college are good in every field and always cooperate to build a good relationship with the teachers to perform excellent in every field.
The college has elections every year in the beginning of the session. The students are given a right to vote for the representative they want to choose.
CELEBRATIONS
The freshers are always welcomed with FRESHERS PARTY (AGHAAZ OR ABHINANDAN) and unofficial parties are also organised by the student council. All the festivals are also celebrated ostentatiously.
11  TRIPS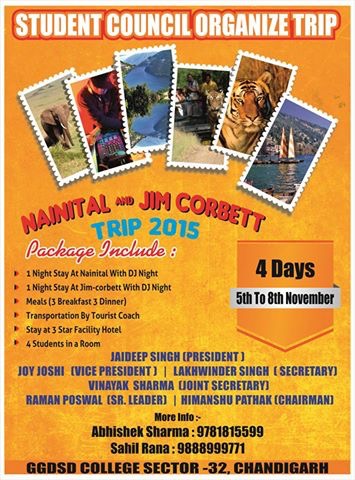 Annual Trips: The trips are organised every season for the students to GOA to enjoy their integral part of college life. A short trip is also organised for those who are not able to go for a long vacation.