FIRST RAINFALL IN CHANDIGARH:
Chandigarh thrills its first rainfall in 2017. All the residents whether kids, youngsters or older ones are taking these showers as blessing from the ALMIGHTY!! People relishing the winter rainfall which was accompanied by hailstorms. First rainfall in Chandigarh brings happiness in people's life.
It all started with heavy rainfall after 5 pm on 6th January 2017. The city received its first rainfall with a spell of hailstorms. The rainfall dropped the temperature and ceased the two week long dry spell. Till 5:30 pm traces were recorded in Chandigarh and airport observatories but by 8:30 pm it had rained 1 mm at Chandigarh observatory and 4 mm at Airport observatory.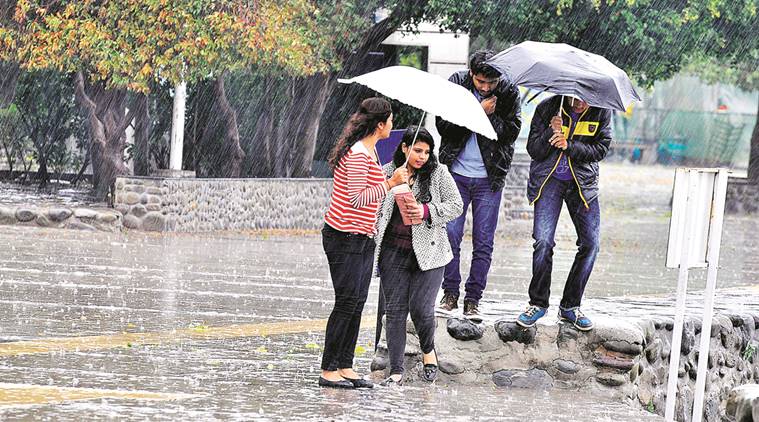 The meteorological department has predicted that it will be cloudy sky with rain on Saturday as well. The minimum temperature on Friday was recorded at 10.4 degrees Celsius, 5 degrees above normal, while on Thursday, it was 8.8 degrees Celsius, 3 degrees above normal. On Saturday the maximum temperature was expected to be around 20 degrees Celsius and the minimum around 13 degrees Celsius. It will all be fine till Sunday afternoon.
OUTCOMES OF RAINFALL
Power Cuts
The power lines were snapped in Sector 27 and some other parts like Bapu Dham, Ram Darbar and Dadumajra faced power cuts for over an hour.
Traffic Jams
There was a huge traffic jam observed in Sector 35 due rainfall and water logging. People were complaining of inconvenience caused and some of the cars were stranded as the engines stopped working.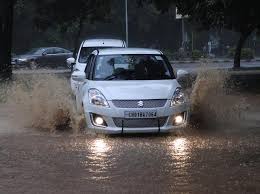 Delay in Transports
There was a delay in flights and trains due to rainfall and snowfall occurring in some parts of the country. A total of 15 trains were delayed.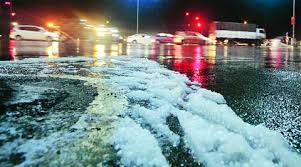 Chandigarh received its first rainfall yesterday followed by massive hailstorms. The roads in the city were covered by lofty snow balls. Chandigarh was coloured white with snow.# SNOW SNOW!!