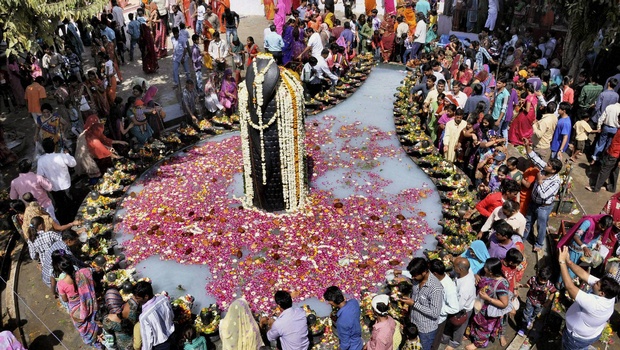 Shivratri is a Hindu Festival observed in India and Nepal in honour of Lord Shiva. It falls on 13th or 14th day of the dark half of Feb- March. The name itself means "The Night of Shiva". Shiva was marri
ed to Parvati on this auspicious day. The Night of Shiva Shivratri is to be celebrated on 24th February 2017 this year.
Why is it celebrated?
The devotees of Lord Shiva perform the ritual worship of Shivratri with a lot of care and devotion. A lot of sincerity is and devotion is attached to this ritual as it is believed to absolve the past sins of the devotee and that he will get a place in Lord Shanker's  abode. He is also liberated from the cycle of birth and death and attains salvation.
How is it celebrated?
People undergo a strict day and night fast and give a sacred bath to Shiva Linga with honey, milk, and water. No meal is eaten after sunset on Shivratri day. Many people are confused about what to have on Shivratri so here is the list.
Diet of fruits and milk
No water
Saindha Salt is used to prepare food
Black Pepper is used instead of Red Chilli
Significance of Shivratri for women
Women perform Shiva Puja with sincerity to appease Goddess Parvati, "GAURA" one who bestows marital bliss.
Places to visit on Shivratri in Chandigarh
1.      Saketri Shiv Mandir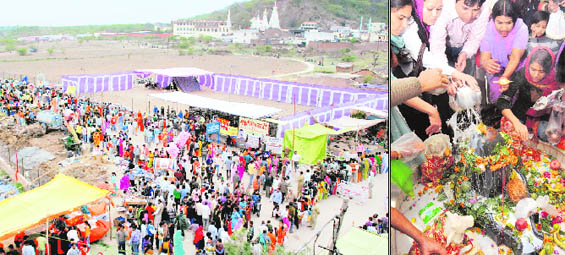 The most famous Shiva temple in the city is known for the devotion of the Bhaktas who visit the temple for peace and prosperity. It has taken the issue of milk wastage during the ceremony of milk pouring on shiva linga. Many volunteers collect the packets of milk from the devotees which is distributed after boiling back to them as Prasad.
Address: Panchkula, Haryana
2.      Prachin Shiv Mandir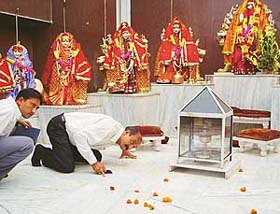 It is famous for its beauty of Shiva Linga as the Shiva Linga is magnificent in its architecture. Hundreds of followers pay their homage to Lord Shiva here.
Address: Industrial Area, Chandigarh
3.      ShivMandir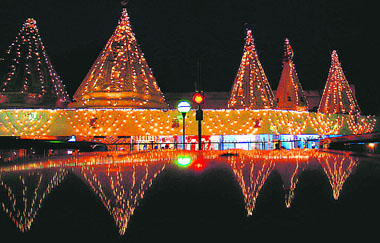 Address: Sector 24, Chandigarh
4.     Prachin Shiv Mandir
Address: Sector 21, Chandigarh
Celebrate The Night of Shiva Shivratri this year and make it an important spiritual event of your life.
HAPPY SHIVRATRI TO ALL