You are a Punjabi, and you don't know Jaspal Bhatti? Impossible! One of the finest performers and comedians that India has ever produced, Jaspal Bhatti has had a very special connection with Chandigarh. Now that he is not amongst us, his witty, satirical humour continues to mesmerise us. To commemorate and celebrate the legacy that Jaspal Bhatti has left behind, the Chandigarh Administration is all out with this year's edition of "Jaspal Bhatti Humour Festival".
Jaspal Bhatti Humour Festival
The U.T. Department of Cultural Affairs is organising the "Jaspal Bhatti Humour Festival", in memory of the late comedian, on March 3-4-5, 2017 at Tagore Theatre.
The 3-day event will see performances by some of the finest comedians and performers from across the country. In the past, "Jaspal Bhatti Humour Festival" has featured popular comedians like Deepak Raja and Amit Tandon, as well as the AIB trio of Rohan Joshi, Ashish Shakya and Gursimran, performing and captivating the Chandigarh audience.
Jaspal Bhatti: Some Facts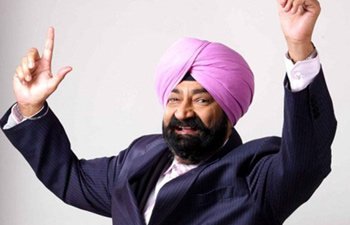 Jaspal Bhatti was a very popular Punjabi Television personality and comedian, known for his

satirical commentary on the problems faced by the common man.

Born on

3 March 1955 at Amritsar, Punjab, he spent a major part of his life in Chandigarh.

An Electrical Engineer by education, Jaspal Bhatti graduated from the Punjab Engineering College(PEC), Chandigarh.

He became insanely famous for his "Flop Show", that used to air on Doordarshan. The "Flop Show", and many more of his acts are still enjoyed and admired by his fans.

Jaspal Bhatti died in a fatal road accident in 2012, aged 57.

The veteran comedian is fondly remembered as 'The King of Comedy', and was granted the third-highest civilian honour Padma Bhushan(posthumously), in 2013.
Event Details: Jaspal Bhatti Humour Festival
Dates: March 3-4-5 2017
Days: Friday, Saturday, Sunday.
Timings: 06:30 p.m. Daily.
Venue: Tagore Theater, Sector 18, Chandigarh.
Tickets: Entry Free!!
So Chandigarh, get ready for the three super-evenings of rib-tickling humor and hilarious comedy!! The list of performances this year will be revealed soon! Watch out this space for updates.