Mango is the king of fruits and eating mangoes are the best thing about summers. Everyone loves to eat this yummy fruit. Beyond its sweet and luscious taste, they have many health benefits. This tasty fruit is full of vitamins, minerals and antioxidant. It means that it is packed with lots of health benefits and also best in taste. So, beat the heat this summers by eating mangoes. Today we are going to share surprising healthy benefits of eating mango.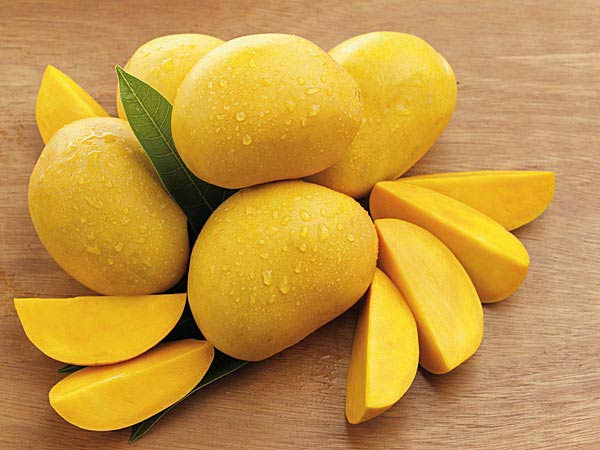 Benefits Of Eating Mango:
There are some healthy benefits of eating mango because this fruit is highly packed with potassium, magnesium, and vitamins.
Blood pressure under control:
Mangoes are packed with lots of vitamins that can improve your overall health. It can keep your blood pressure under control.
Improve your sex life:
Vitamin E that triggers your sex hormones is abundant in mangoes. Eating mangoes have many health benefits and also improve your sex life.
Help in digestion:
Everyone thinks that papaya is the fruit that helps in the digestion of food but mangoes also have the proteins that help in the breakdown of food.
Beat heat strokes:
Juice of this fruit mixing with water and another sweetener can help you to beat the heat. This is the summer fruit and you can enjoy having this fruit in hot weather that will also protect you from overheating.
Skin get clear:
In summers people with oily skin get in trouble but having mangoes in summers can remove your pimples and clear clogged pores.
Make yours eye healthy:
Mangoes have a good amount of the vitamin A that will help you to promote your eye health.
Lower cholesterol:
It has a high level of pectin, fiber, and vitamin C that will help to lower your cholesterol level. Mainly it helps to reduce your bad cholesterol.
Boost immunity
Mangoes are rich in beta-carotene, a powerful carotenoid. This element of mango helps in to enhance the immune system of the body and make it impervious to bacteria and toxins.