Chandigarh is counted as one of the most fashionable cities and why not, everyone here loves to stay fashionable especially youngsters. You will find every touch and taste of fashion in the city. Chandigarh doesn't lag behind when it comes to traditional fashion. 3 out 5 people love to wear traditional dress here that too not just in case of any event, festival, or any function but in regularly too. Considering this here we are providing the list of top 5 shops to buy Punjabi Jutii in Chandigarh. Punjabi Jutti is one of the most important parts of Punjabi traditional dress so we have decided to make a list of top 5 places from where you can buy unique and original Punjabi jutti in Chandigarh.
Best Places to Buy Punjabi Jutti in Chandigarh
1. Torr Punjabi Jutti
Address: 47, Sector 22, Chandigarh, 160022, India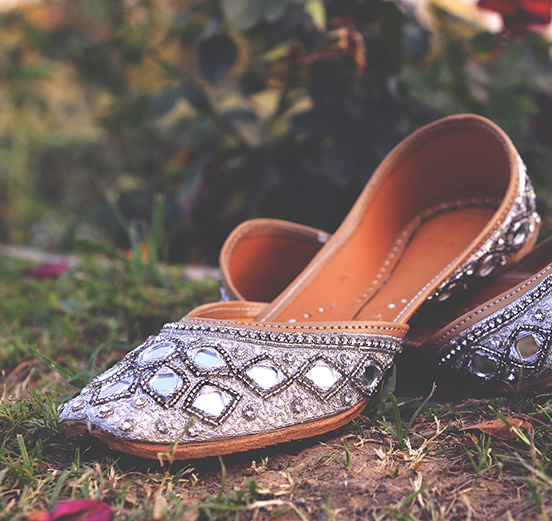 Torr Punjabi Jutti is located in Sector 22 that is one of the biggest shopping hubs for locals. This shop is a pure effort to sustain and promote the rich heritage of Punjab in leather craft. Torr Punjabi Jutti takes inspiration of their design from legendary and immortal Sassi Pannu, Sohni Mahiwal, and Heer Ranjha. They have tried to retain the value of the unbridled Punjabi spirit with their unique and beautiful Punjabi juttis designs. Torr Punjabi Jutti was established in 1954, they are famous for crafting Punjabi juttis without compromising with quality. The other thing that makes Torr Punjabi Jutti famous is you can get hands-on masterpieces without spending much or you can buy Punjabi juttis from here at a really affordable price.
2. Regal Jutties
Address: Shop No. 29, Sukhna Path, Sector 30-D, Sector 30, Chandigarh, 160020, India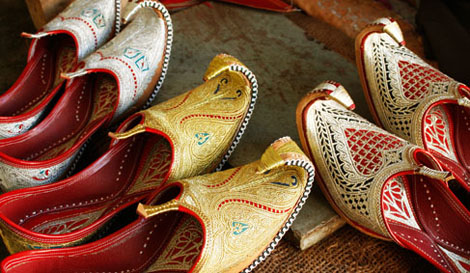 Regal Jutties one of the best shops where you can buy Punjabi Jutti in Chandigarh. It has a reputation of having an amazing collection of Punjabi Jutti. If you want are looking for Punjabi jutti that can go easily with your suits, jeans, kurti, t-shirts, sherwani etc. then Regal Jutties is the only place where you can get a perfect match. Apart from Punjabi juttis Regal Jutties has wide collection Rajasthani jutti, kolhapuri chappals, jodhpuri jutti and more.
3. 1469 Pure Punjabi
Address: SCO 80, 81, Bridge Market, Sector 17-D, Chandigarh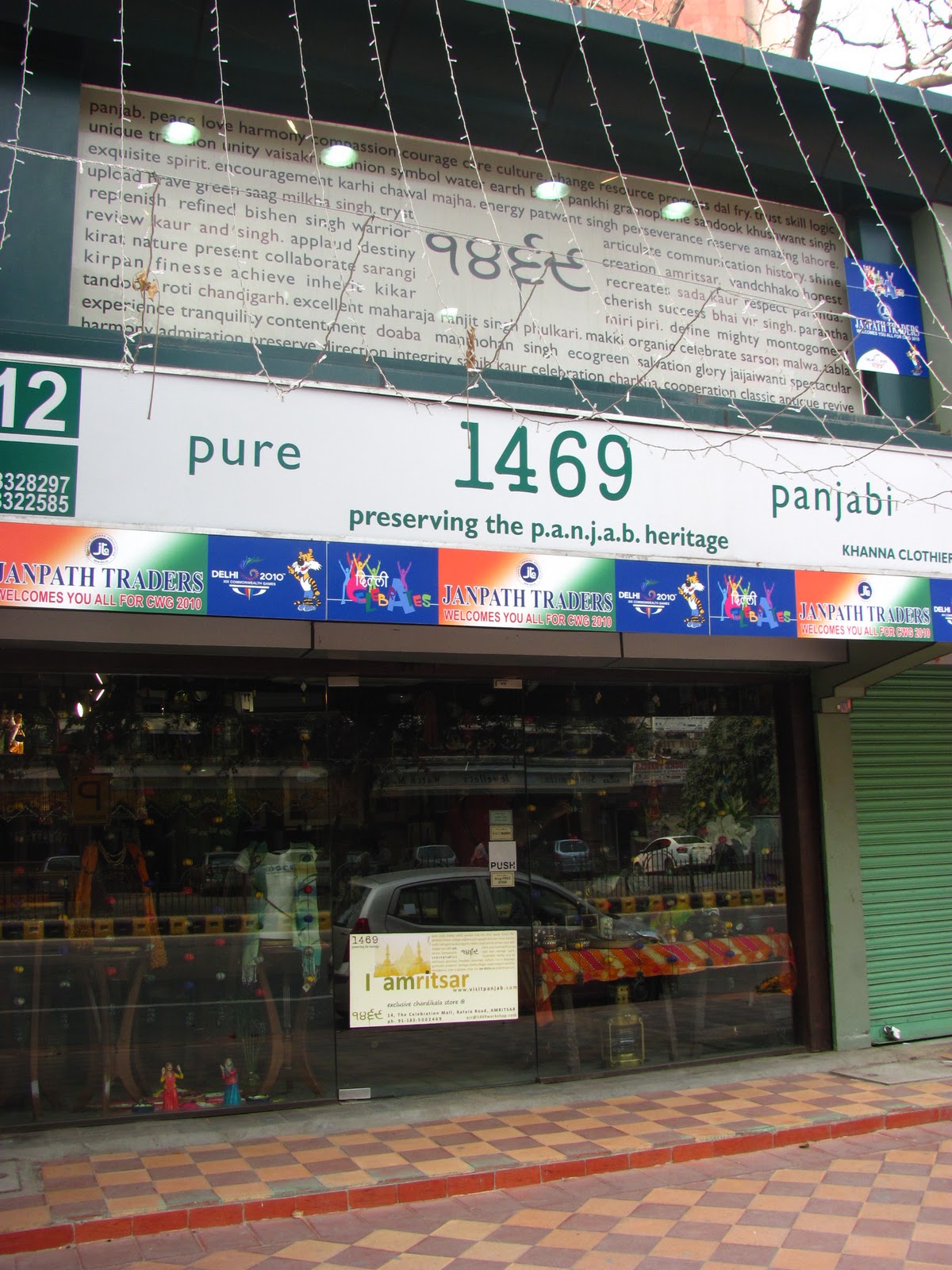 As the name describes, 1469 Pure Punjabi a pure Punjabi shop where you can buy all the exclusive fashion accessories that represent Punjab. It has all the accessories that will help you to feel and show more Punjabi out of you. 1469 Pure Punjabi has a wide and unique collection of Punjabi slogan t-shirts, phulkari dupattas, jackets, Kurtis, merchandise and no need to mention Punjabi Juttis. No matter whether you want to attend any traditional function or you want to buy full desi attire 1469 Pure Punjabi help you to get the best from head to toe. In short, it is one stop solution for all of your Punjabi attire needs.
4. Phulkari Studio
Address: S.CO.56-59 (Basement) SECTOR 17-C, Chandigarh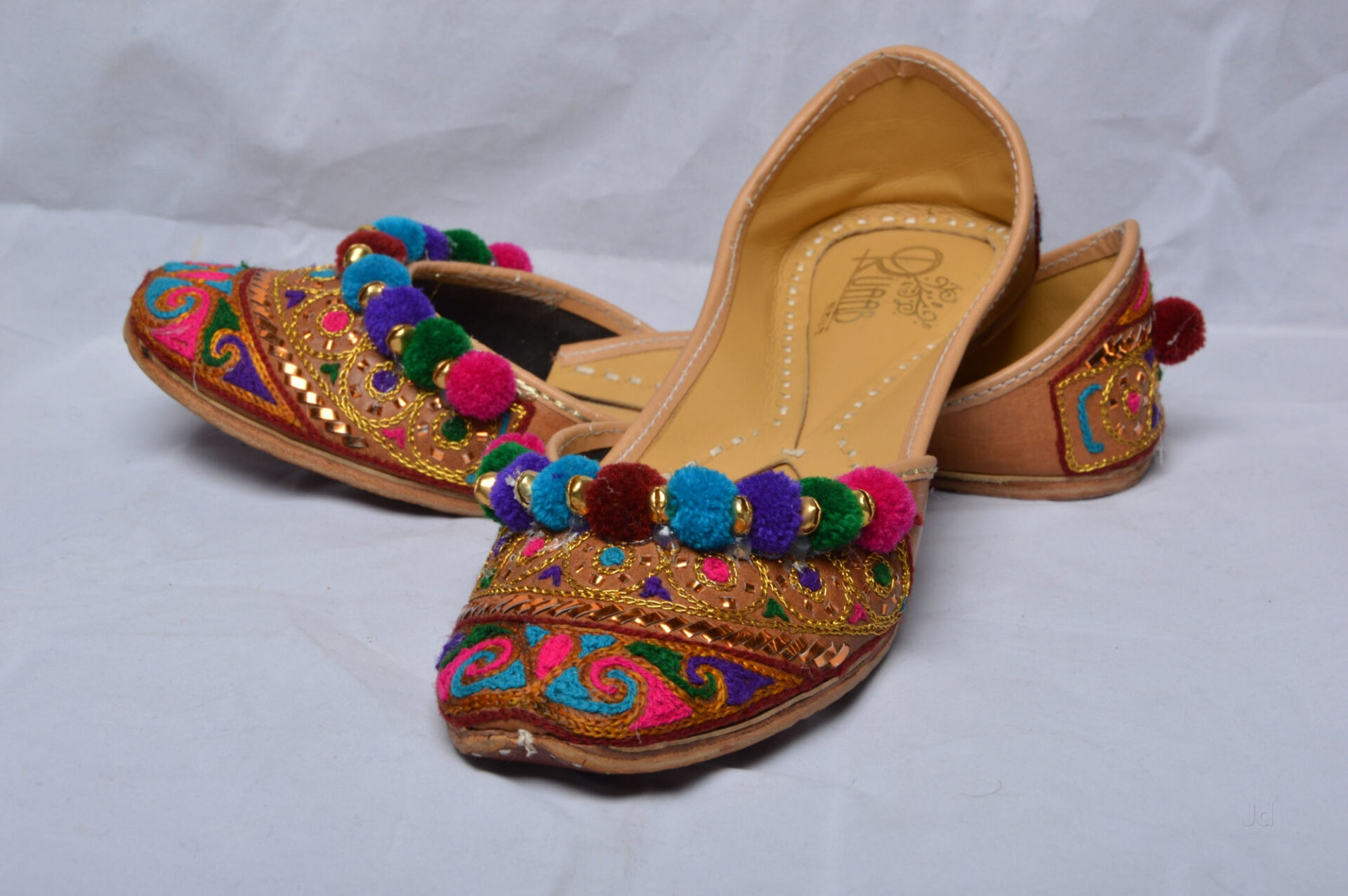 Phulkari Studio will not let you down when it comes to Punjabi juttis. It is one of the most famous shops in Chandigarh from where locals love to buy Punjabi juttis. Do you know what you will not just get Punjabi jutties from here as apart from it Phulkari Studio has a wide collection of handcrafted traditional phulkari salwar, dupatta, home furnishings, women dress materials and more. If you love and appreciate handmade traditional stuff then you must visit Phulkari Studio once and we guarantee you that you want to come again and again here.
5. Urban Theka
Address: 227, Elante Mall, Chandigarh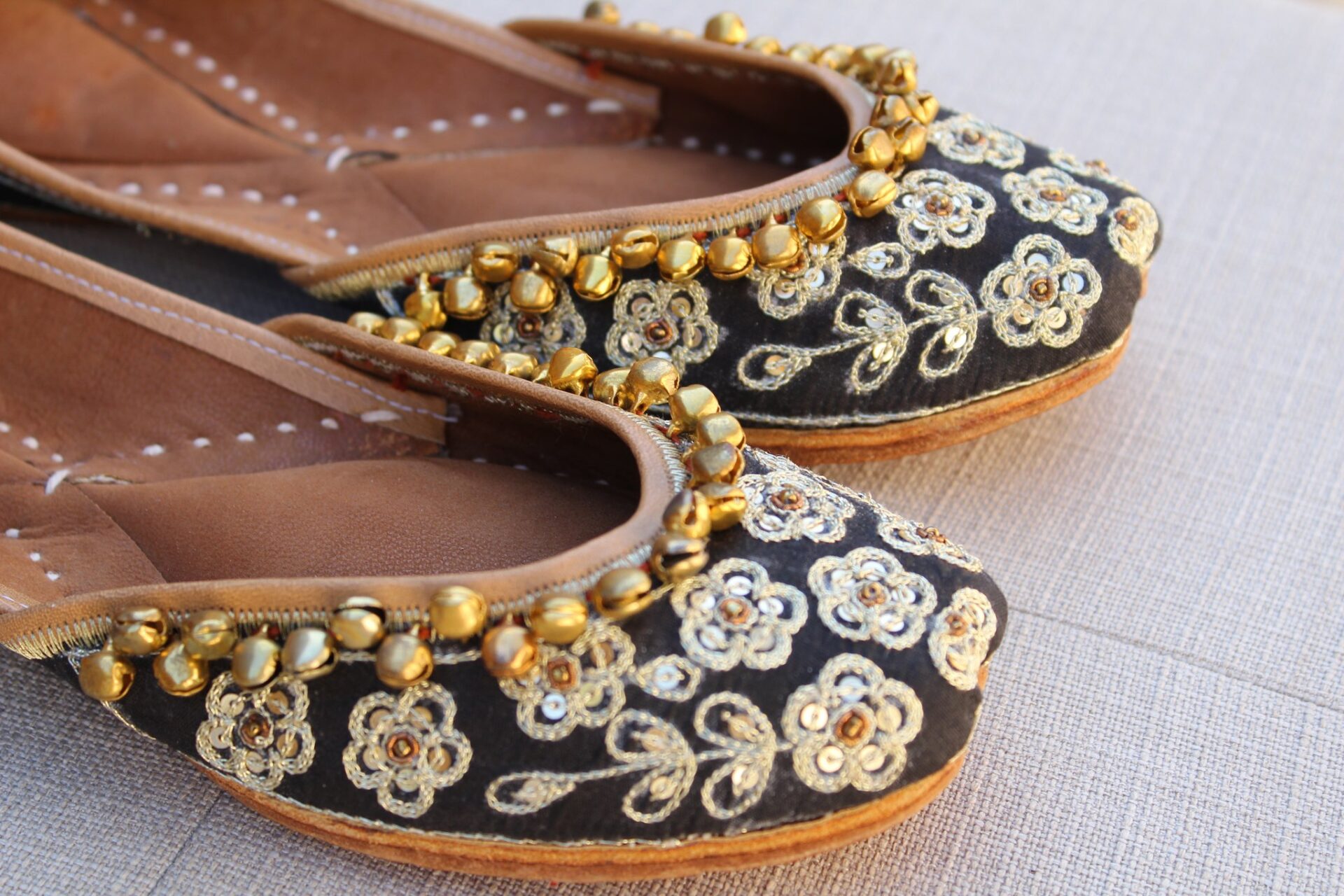 Don't get mislead by its name as it is not a place where you get liquor. Actually, it is a modern outlet for Punjabi clothing and handicraft. It is situated in one of the most famous malls in Chandigarh. Urban Theka is quite popular among youngsters because of its cool Punjabi stuff. There special Punjabi juttis are highly in demand apart from it Urban Theka has a wide range of handicrafts, Punjabi slogan t-shirts, and other cool accessories. This brand has its unique saying too which says "Khusiyon ka koi thikana nhi hota par theka zaroor hota hai".
Hope you love to know about 5 shops to buy Punjabi jutti in Chandigarh. If you know any other shop from where you buy Punjabi jutti in Chandigarh then we would love to know your suggestion. Tell us now in the below comment box so we can feature it in our article, also don't forget to tell why your recommendation is best.