The most awaited IIT-JEE Advanced 2017 result has declared yesterday. In this test around 1.74 lakh, students registered this year and 500 were foreign candidates, because this time the IITs held the test in six other countries as well. The total number of students who qualified in the test will be released by the IITs shortly.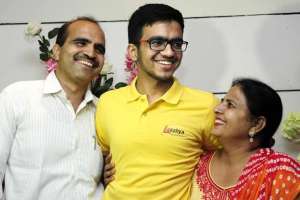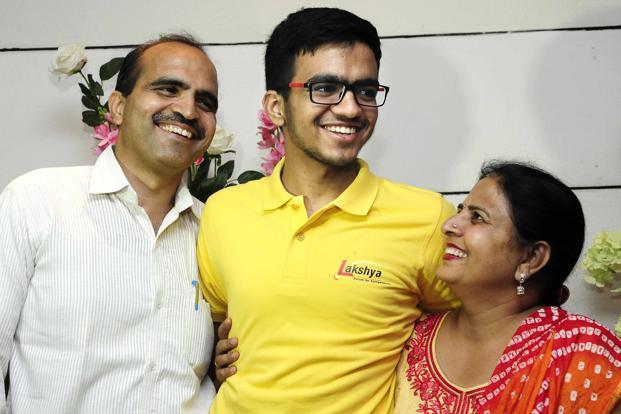 Sarvesh Mehtani, a student from Chandigarh, was declared the topper in this highly competitive engineering test. This is the happiest moment for all students who nailed it this time and many students would have disappointed after their result. But they should work hard for next time.
Students Who Topped IIT-JEE Advanced 2017  
10.20 lakh students had appeared in the JEE Main exam this year. Based on JEE Main 2017 rankings, about 2.20 lakh top scorers given chance to appear in JEE Advanced 2017, out of which only 1.74 lakh aspirants registered for the exam. Sarvesh Mehtani is from the IIT Roorkee zone is the topper and Pune's Akshat Chugh is from the IIT Bombay zone was in the second position and Delhi's Ananye Agarwal from the IIT-Delhi zone is placed third in the prestigious advanced entrance exam to the Indian Institutes of Technology. Students who placed in the top 100 ranks, 29 were from the IIT Madras Zone, 26 from the IIT Delhi zone, 25 from the IIT Bombay zone and six from the IIT Kanpur zone. Seat allotment is expected to begin on June 19.
Success Mantra Of Mehtani:
Mehtani, who is the topper of exam made his aim many years ago to crack highly competitive examination and now he achieved his target. His father is an officer in the Income Tax department he told that his son is very hard working and always he thinks to break into the top 10 in the examination. During his hard work many times he felt stress but he always tried to overcome this and he told that he used to watch cartoons on TV, listening to music and playing badminton when he felt any type of stress and these were the stress-busters to him.
He also shared his success Mantra and he said hard work, staying organised and being focussed on the goal helped him to achieve his target. He also gave a message to his juniors to stay calm, organised and work hard. IIT Madras has released the all India ranks and category wise rank details on the official website. The next step in the admission process of IIT, NIT and other education institutes which use JEE Advanced and JEE Main ranks is JoSAA.