So you want to know the process of applying for PAN card in Chandigarh. Well, you will be relieved to know that you are in right place. No doubt the process of making PAN card is fairly simple but because of the absence of proper knowledge, most of the people find the process a bit difficult; however, in reality, it is very simple. You can apply for PAN card in Chandigarh via 2 modes: online or offline method. We will introduce you to both the procedures.
How To Apply For Pan Card in Chandigarh
The greatest comfort is that the process to apply PAN card is same all over India. This implies that no matter from which state you belong, the process will remain same. Before jumping the gun, you need to know about the types of application forms that will help you to know exactly which direction you need to go. Hence, let's understand that first.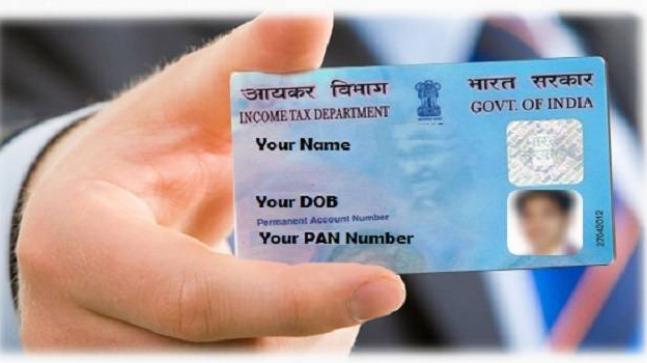 Types of PAN Card Application Forms
There are 4 types of PAN card application forms that are stated below:
1. New PAN Card
First and foremost, this form should be used when the applicant has never applied for a PAN or does not have PAN allotted to him.
2. Reissue of PAN Card
Secondly, this type is used when a Pan card holder wants his card to get it re-issued.
3. India Citizens
Also, the form is for Indian Citizens (including those located outside India).
4. Other Country Citizen
Lastly, non-citizens of India should only use this form (i.e. Form 49AA) for submitting application for allotment of PAN.
Application Form to Apply for New PAN Card
As, it is already clear to you, you need to go with this application if you want to apply for a new PAN card. Additionally,You can also pick the same option if you have earlier applied for PAN card if it wasn't assigned to you.
To confirm whether PAN card is allotted to you or not simply visit www.incometaxindia.gov.in. If not allotted, then you should apply through the following:
• Form 49 A (If you are a citizen of India)
• Form 49AA (If you are a citizen of any other country)
Application for Reissue of PAN card
Further, if your PAN card includes some mistakes; for instance, you entered wrong name spelling, you can easily correct that. You will be able change or modify it with the help of this form. You need to fill the same application which is used for allotment of a new car. For quicker response, you can go to PAN cell of Chandigarh and submit an affidavit stating your reason behind modification.
Documents required to Apply for PAN Card in Chandigarh
Under the Rule 114 of Income Tax Department, you need to submit or attach following documents while applying for PAN card in Chandigarh.
1. Identity Proof
Firstly, when you fill the application for PAN card, make sure the name you fill should match with your identity proof. It can be driving license, passport, high school certificate, voter card, ration card, bank account, water bill, depository account, property tax assessment order or identity certificate duly signed by an MP or MC or MLA or any other Gazetted officer.
2. Address Proof
Secondly, just like your name, you need to fill the same address as it's in your address proof. Furthermore, for address proof you can submit Adhaar Card, rent receipt, telephone bill or you can also submit employer's certificate too.
3. A Recent passport size photograph
Your recent passport sized photograph will also be needed.
Fees to Apply for PAN card in Chandigarh
The fees is different for different categories:
1. For Indian Citizens- Rs 110/-
2. For a foreign citizen– Rs 1011/-
How to Apply for PAN card in Chandigarh Online Process
It's super easy to apply for a Pan card. All you need to do is just follow these steps very carefully.
Firstly, Open the NSDL site (https://www.onlineservices.nsdl.com/paam/endUserRegisterContact.html) to apply for a new PAN and start filling the details.
Now, select the Application type – New PAN for Indian citizens, foreign citizens or for change/correction in existing PAN data.
Then, select your category – individual, associations of persons, a body of individuals, etc.
Carefully, fill all the

mandatory fields like full name, address, PIN code etc. Apart from that, attach all the necessary documents.

After filling all the details and attaching documents, you need to submit the form. Afterwards, an acknowledgement form that has your name on it, will be generated.

This acknowledgement should be duly filled and affixed with recent photograph, demand draft, and documents. Plus, it must be sent to the designated address (you ill find the address at the end of the post) through speed post or courier.
Finally, you are done! You will get a computer generated acknowledgement number, note it down for future reference. Within 15 days your PAN card will be dispatched by Chandigarh UTIITSL office. You can Track Your Courier here.
How to Check the Status of Pan Card in Chandigarh
You can also know the status of your PAN card by two methods:
By

calling at 020-27218080.

S

end SMS in the following format: Send NSDLPAN

15- digit acknowledgment number to 57575

.
PAN Card Office in Chandigarh – Offline Mode
You can also apply for PAN Card in Chandigarh through UTI office. Don't forget to take photocopies of your documents along with the original ones. The documents you need to take are as follows:
Passport size photographers
Voter Card : (For DOB Proof)
Adhaar Card : (For Address Proof)
Passport : (For Address Proof)
Driving Licence : (For Address Proof)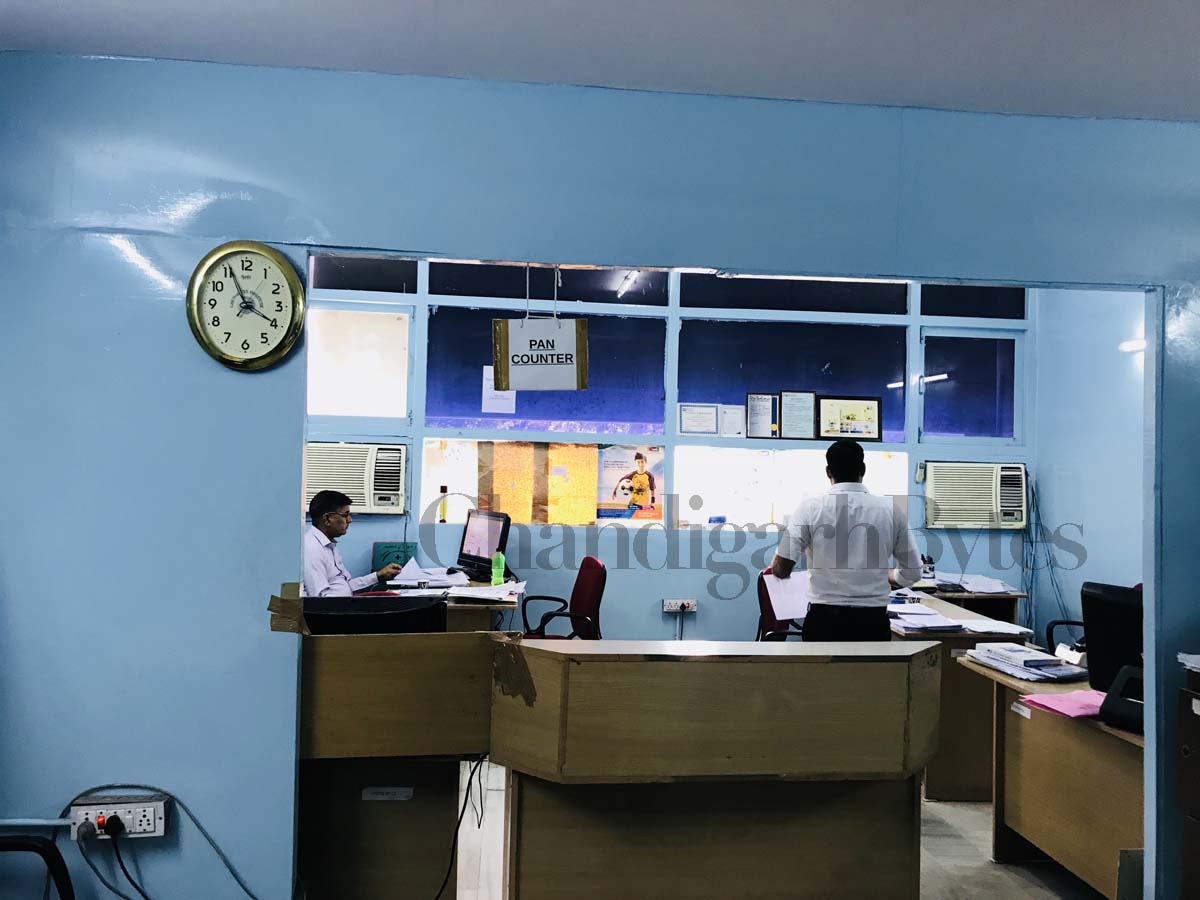 UTI Infrastructure Technology and Services Limited– Chandigarh
Address : SCO 38-39, BASEMENT, SECTOR 17 A, Chandigarh, 160017, Google Map
Timings- 9am-5pm(Monday- Saturday), Sundays closed.
Phone No.: 0172 465 3642
Email ID: isw.chandigarh@utiitsl.com
UTIITSL Toll-Free Number: 1800220306

Also Read: Chandigarh Police, Get HSRP numbers in Chandigarh
For more information and updates, do follow us on ChandigarhBytes.