The most famous Yoga Master Baba Ramdev after the ruling in the retail industry is here with to enter into the food business industry. Baba Ramdev opens its first new Patanjali Restaurant in Zirakpur named POSTIK.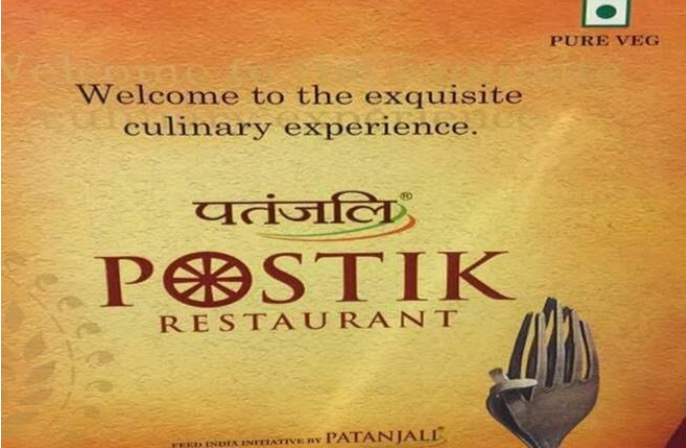 Details of Patanjali Restaurant in Zirakpur "POSTIK"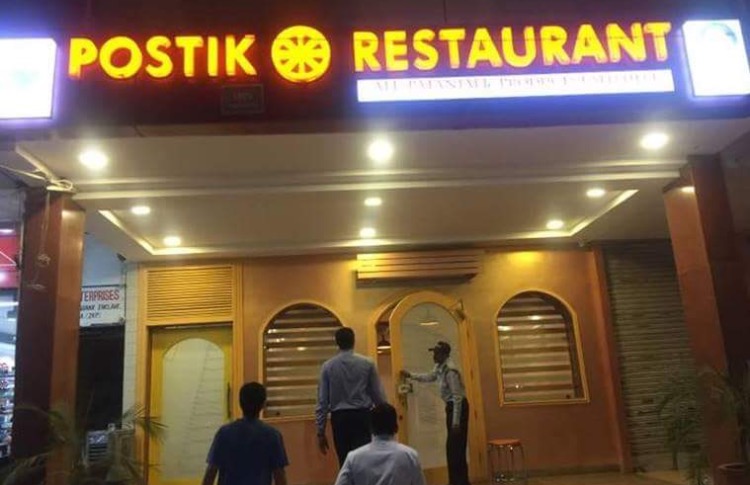 The restaurant carries the Logo of Patanjali(a known brand).
The walls of the restaurant carry pictures of Baba Ramdev and Balkrishna.
Menu card displays the health tips for customers.
This POSTIK Restaurant serves 100% vegetarian food with proper nutrient quality.
Food is prepared with respect to health and taste of the customers.
Menu Card of POSTIK Restaurant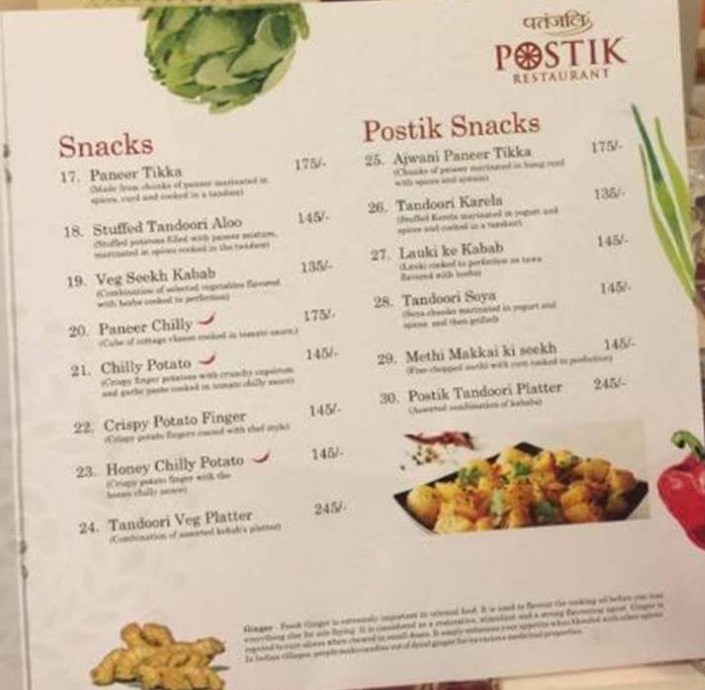 Address
POSTIK Restaurant in Hotel Indiano at Kalghider Enclave, Zirakpur near Chandigarh.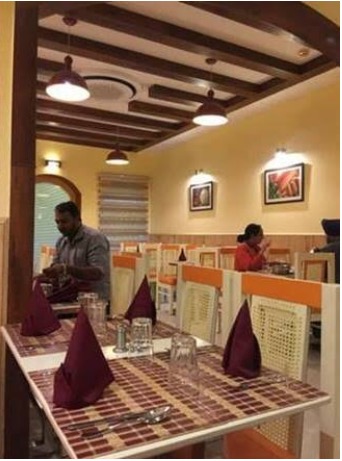 Though there is no information that the POSTIK Restaurant belongs to Patanjali Group or not but the Restaurant carries Patanjali's logo. According the information from sources, the Directors of POSTIK Restaurant Private Limited are Rajpal Singh and Jaspal Singh Sembhi. Baba Ramdev after venturing into all the herbal products is now gearing to set standards for the Restaurant businessmen as well. Patanjali has been popular in India for its herbal products in past years. According to Patanjali's popularity in India it seems that this new Restaurant will work out for sure. The owners seem to be clever enough for selecting the location of Restaurant as people in Chandigarh are really conscious of eating healthy and nutritious food. Patanjali Restaurant in Zirakpur is all set to reduce the sales the Restaurant industry in city as the Patanjali Group products created its mark in the entire country in such a short time.