With Patanjali's First Postik Restaurant in Chandigarh, Now Baba Ramdev has also entered into the hospitality industry. They have opened a new path for themselves to flourish in restaurant business like all other products that are achieving tremendous presence not in India but all around the globe.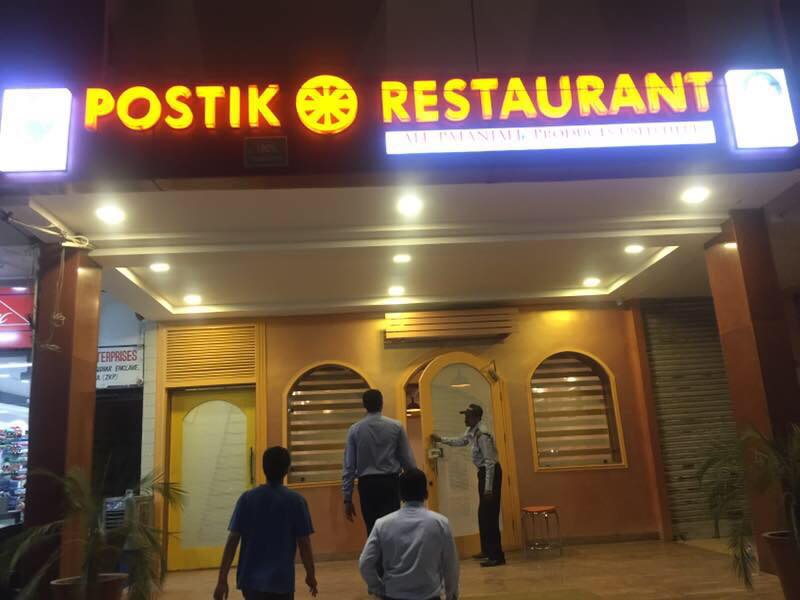 They don't want to remain any sector untouched, that's the reason they entered into this business. According to them, they will serve hygienic pure vegetarian food. Now Patanjali's First Postik Restaurant in Chandigarh will make your taste buds dance.

In Chandigarh, the first Restaurant has been opened and after this, they will extend it to other parts of the country. Patanjali's product demands are increasing day by day and they are achieving tremendous popularity. Started with Patanjali ayurvedic medicines and now they became fastest growing FMCG company.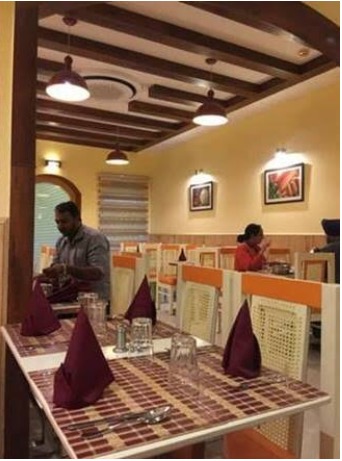 Patanjali's First Postik Restaurant In Chandigarh Details
The Restaurant walls are adorned with Baba Ramdev and Acharya Balkrishnan photos, the co-founder of Patajali Ayurveda limited.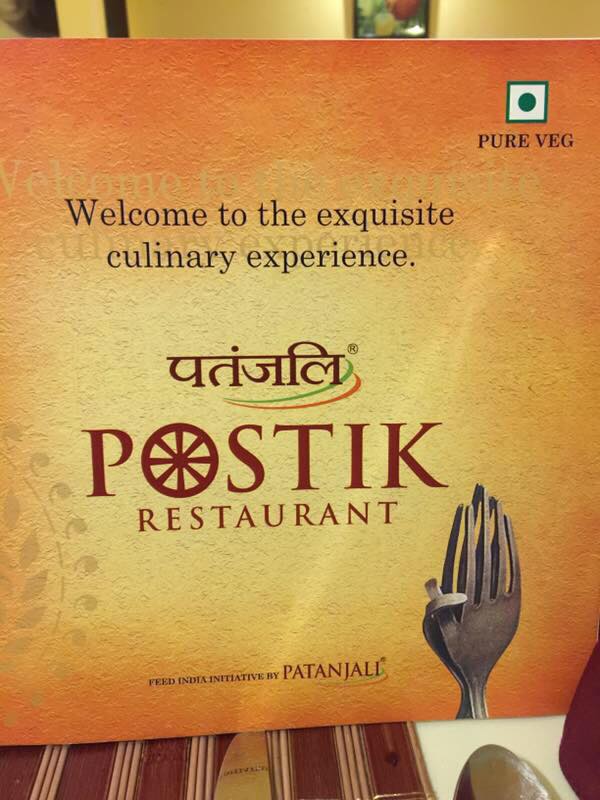 Menu Card of POSTIK Restaurant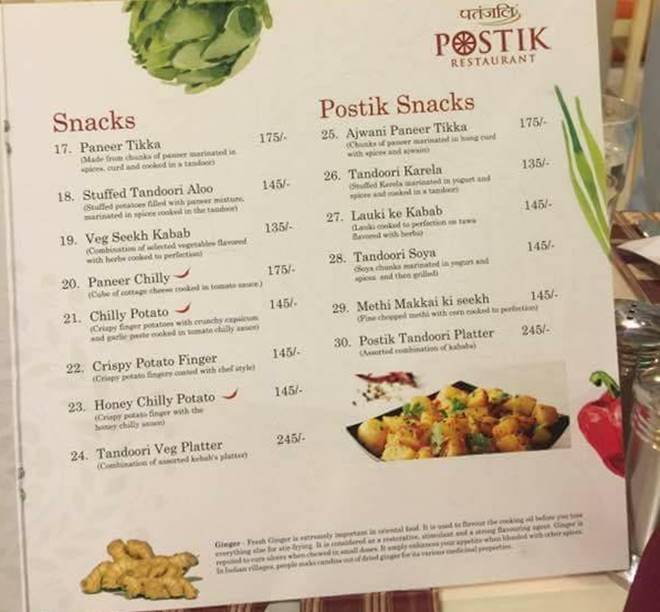 The menu card of the hotel will display some healthy tips for the customers. The hotel staff says the food here are prepared by keeping customers' taste and health in mind. Now, it's your time to try 100% Postik Aahaaar!!! 🙂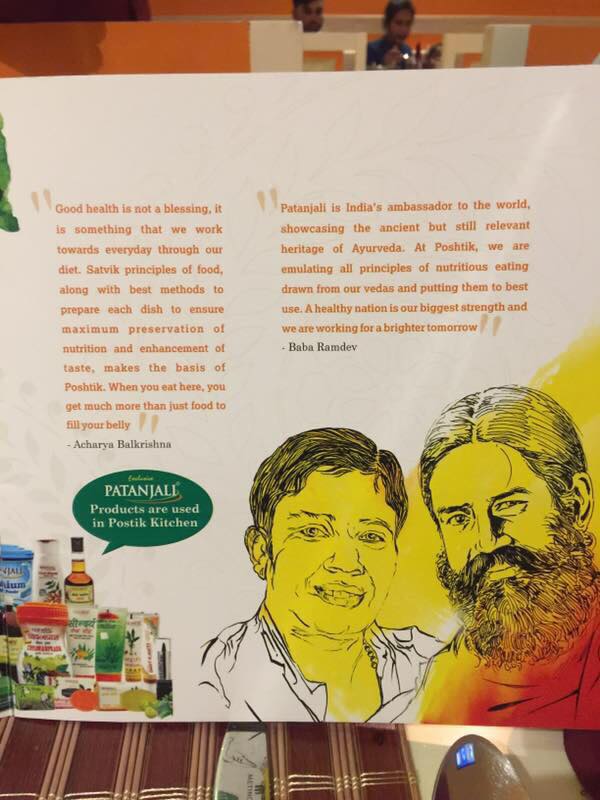 Patanjali "POSTIK Restaurant Address
                     Patanjalis Postik Restaurant falls in Baltana, Zirkpur in Hotel Indiano
                                     Address- 16, kalghider Enclave Baltana, Zirkpur.