Age is not a limit for 101 year Chandigarh women, Mann kaur, because she is ready to take part in world masters games. She has already won the world's fastest centenarian at the "American masters" games in Vancouver. But age is never a barrier for her and she is ready to shine in the world masters games, which have been taking place in "Auckland" from April 21, 2017.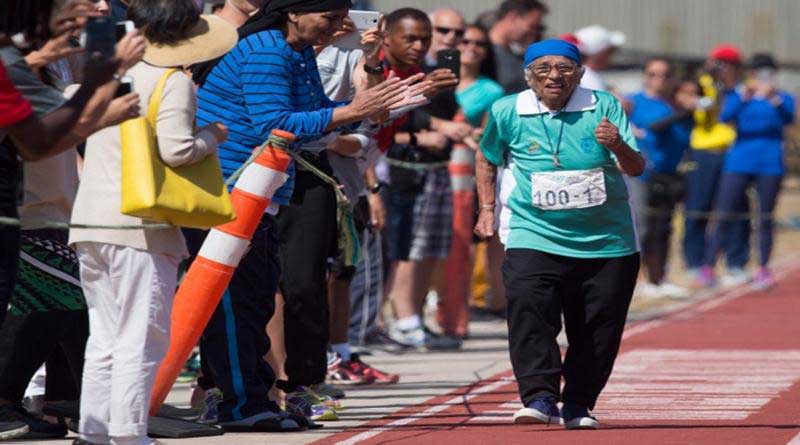 Journey of Mann kaur
If you really want to do something, nothing can stop you, even not your age can create any barrier in your path to conquer your dreams. Mann kaur is proving this with her determination in achieving her goals in this age. For her age is just a number, she realized her love for athletics in 2009 and then she first time introduced her to games in the age of 93. From that time, she is just winning medals one after another. Age is not a limit for 101 year Chandigarh women and till now she has won 20 medals in master's games across the globe and still working hard for more achievements.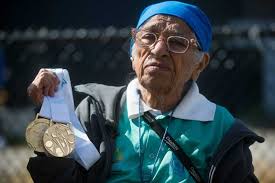 What is her healthy diet?
If she is so active in this age and conquering the games one after another, then this all depends upon how she is taking care of her and what is her diet plan. She don't crave for any fried food, she stopped eating all type of food that can unfit her. She starts her day by having "kefir" glass and chapattis of sprouted wheat.
For her new record she is working so hard with her 80 years old son in "Punjabi university", Patiala. For everyone who believe in their selves and want to do something but because of their age they are not following their dreams, should follow Chandigarh women, for her age is not limit, and she is achieving everything with her enthusiasm.