The social welfare department of Panjab University and Voluntary Health Service, Chennai, on Saturday, organized a Transgender event in Chandigarh jointly by Sakhsham. In this event, Kajal Mangalmukhi, president of  Sakshama– an NGO for transgenders in Chandigarh said that why after the SC 2014 verdict they are not getting all facilities and why union finance minister who allocated budgets for different sections of the society and not included us. This event was organized to demand that April 15, a day of the SC verdict should be observed as 'Transgender Day'.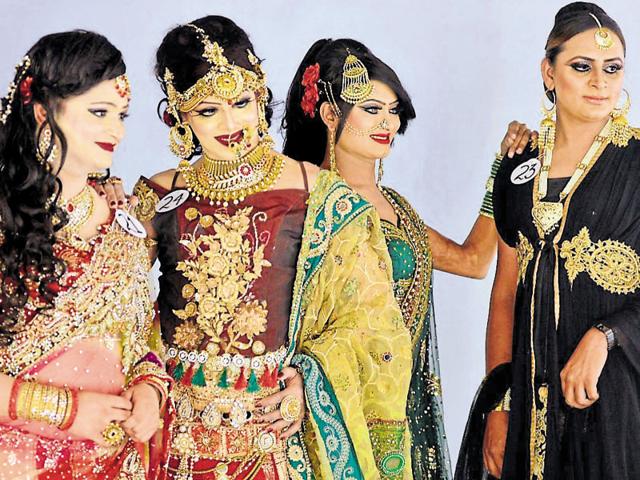 2014 Transgender verdict:
In this supreme court ordered that now after female and males, transgender will be recognized as the third gender.
Supreme court directed the Centre and States to take steps to treat them as socially and educationally backward classes.
Also said to extend reservation for admission in educational institutions and for public appointments.
But after this still, transgenders are facing problems and want some rights that they are not provided.
What are their needs:
According to them, they are facing problem everywhere socially, medically legally even after SC verdict 2014.
In the event, they said that when a transgender wants to undergo a sex readjustment surgery or silicone, they don't have such facilities or there are few hospitals for them.
According to Supreme Court transgenders will be provided with every facility like every weaker section of society then Why can't the government allocate our houses under the "Indira Aawas Yojana" said a  transgender during the event.
There should be separate toilets for transgenders at public spaces because they are facing lots of problem because of this.
They also said that they face harassments at security checks because no male and female cops want to frisk us or check us.
According to them, only education is a weapon that can help them in Jobs and also able to get them their rights, so provide scholarships to us because we don't have an income source.
During the event, Kajal Mangalmukhi who was a first transgender student in the PU said that education is the best weapon that can help us to fight for our right. She said that any girl when she got socially abused everyone come forward for her rights and when we got molested, we only mocked upon. For every girl, there is "Beti Padhao Beti Bacho" then why there is no "Transgender Bacho Transgender Padhao Abhiyan if we are the third gender of the country.