According to Chandigarh Met department's forecast residents here can have a sigh of relief because of them, there would be the cloudy sky with thunderstorms or rain for next three days. People here are not feeling good because of a spell of hot weather but now after Saturday's thunderstorm, there was hope of rain that could soothe them from this hot weather. But on Sunday weather was still warm and not found any relief from this hot wave. But People here are waiting for rain eagerly that they need relief from this dusty hot weather.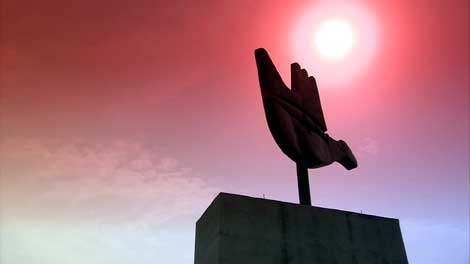 Forecast of thunderstorm and rain:
Chandigarh, Met department forecast for thunderstorm and rain for next three days in City beautiful, Punjab, and Haryana, they warned the residents for thunderstorms. But people are happy because they want a relief from this weather that is irritating them. After Saturday's weather residents were thinking of relief but on Sunday recorded temperature was similar to Saturday's  temperature, that was 37.7 degrees. Rain and thunderstorm could make residents happy only for some time because according to the daily weather bulletin, clouds and rain are likely to return on Monday, but the maximum temperature is expected to rise.