The Chandigarh's Public Transport System going to get transformation soon and World Bank will help to get this transformation. They are providing funds to implement the intelligent public transportation system for Chandigarh Transport Undertaking (CTU) buses.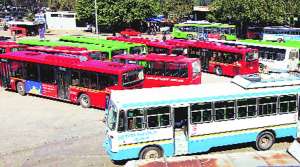 Under this plan, world bank will provide around 13 crores to the Chandigarh transportation system.
What is Included in The Plan:
Within next 26 months, city's public transport system will get the intelligent public transportation system. This transformation will help to make transportation system better. This world bank project had been given to SGS-Tekia, a consortium of the companies of Sweden and India. The transformation plan is being carried out under the World Bank sponsored modernisation plan of the Chandigarh Transport Undertaking (CTU). To take a further step, the CTU will soon sign a MoU with the consultant. There are some features that are included in the plan:
Computerized bus depots having LAN connections will be linked to the central control station.
GPS system will help primary control station to track of all the buses.
Monitoring of the working of all buses is included in the plan.
Information related to buses in real time and the arrival time will be displayed on the screen at bus stands.
People will be able to get the every information through a mobile phone and also with the help of the app.
The system will also support the SMS facility for drivers to inform about their leave.
This intelligent move help to transform public transportation of the city and world bank is funding for this plan and will provide funds of 13 crores. They will provide funds in installments in the next two years as per the requirements.