With a decent number of microbreweries flourishing in the tricity area, it is actually quite difficult to proclaim any one of them as the best brewery in town. But I can certainly shed some light on each one of them based on my experience to give you a rough idea of these places which is why to begin with, today I shall be reviewing The great Bear Chandigarh.
The Great Bear Chandigarh: First Impression
Located in sector 26, The Great Bear Chandigarh quickly climbed up the popularity charts within a short span of time since it's opening. As soon as you enter, you are greeted by a lively ambience along with foot tapping music which instantly puts you in a jovial mood. This place is amazingly huge and spacious which means that it is easy to find a table unless you are visiting on a Saturday night, then I suggest that you must make a reservation well in advance unless you want to be put on the waiting list.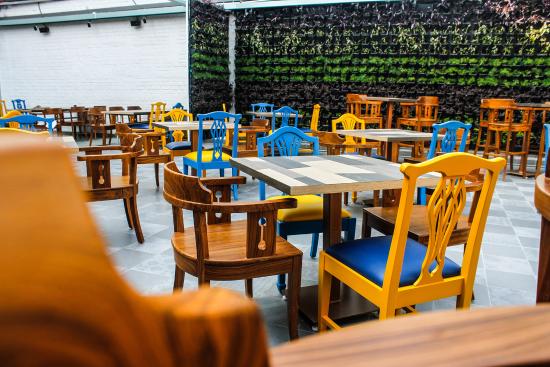 The interiors are done up quite nicely and the potted plants that are fixed to the walls in the outdoor seating are sure to catch your eye as they give an illusion that the leafy walls are made up of foliage. The convertible roof over this area acts like a cherry on the top and the huge projector screen always has a football or cricket match on it which makes it an ideal place for sports enthusiasts as well who wish to catch up on a match.
Drinks:
You can choose your beer from the beer testers they offer which mainly includes ginger ale, dark Weiss and green apple. I personally feel that green apple beer is the best thing on their entire menu and is a must try, to experience its unique and refreshing flavour. According to me, this particular beer is the USP of this place and this is what sets it apart from other breweries.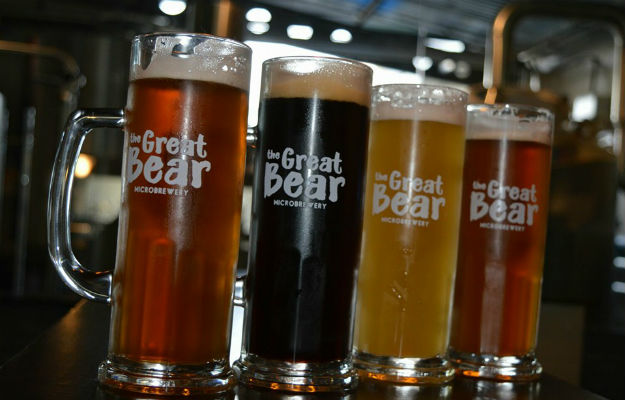 Apart from the beer, their drinks menu is varied and extensive with all kinds of liquor but In my opinion, their cocktails are pretty mild and average in taste. It's almost like you're drinking juice but on the other hand, the mocktails are splendid and they are served in fancy little mason jars which adds to its presentation.
Food:
Amongst the starters, at The Great Bear Chandigarh, I always go for the baked chicken nachos as they make the perfect snack to munch on while gulping down beer. The pizzas have an ultra thin crust but they are very generous with their toppings. The pastas are pretty ordinary but the variety of dishes they have is astounding.  Also, the quantity of the food they serve is quite large which is another good thing about this place. From Lebanese and Mexican to Indian and Chinese, you name it and they have it.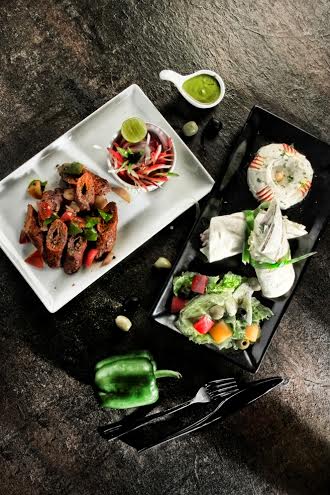 Overall Experience
The Great Bear Chandigarh staff is courteous and friendly plus in spite of being packed with customers most of the times, the service is relatively quick. This place won't exactly burn a hole in your pocket but I would place it somewhere between moderately priced and expensive. To sum it up- freshly brewed beer, good food and pleasant ambience makes this place ideal for a fun day out with friends or family.
The Great Bear Chandigarh indeed serves "great" beer and so much more as well.
Let us know your views in the comment section below.