GGDSD College, popularly knows as SD College Chandigarh, is the most prestigious institute in the city for education has attained A+ grade by NAAC this year. SD College is the first Institute in Chandigarh to accomplish this level of accreditation. A peer team of NAAC (National Assessment and Accreditation Council) came to the college to assess the college's capability. Three member NAAC team visited the college campus on January 30-31 for assessing and grading the college.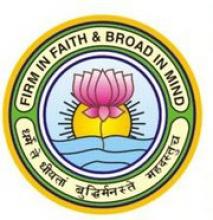 This was the third cycle of institutional assessment of SD College Chandigarh and a meeting was held on February 22 to announce the grade. Though the college has gained A+ but still have some more suggestions where the college can work and prosper more.
Area to work on for the college
The NAAC pointed out that there are limited post-graduation courses in the college.
Many of the positions are filled on a temporary basis.
The workload on the teachers is more.
College needs to work on research and industrial linkages.
NAAC recommended introducing new innovative courses in the college.
The SD College should work on attaining an autonomous status by consulting all the stakeholders. The college witnessed an elevation of 37 points in the score given by NAAC team and taking the college from A to A+. In the last few years, the college had worked hard to gather everything and live up to this level. The college has undergone complete automation and is a paper free campus.

Future Plans of the SD College Chandigarh
Icentreive center to be built in the college.
Setting up of two research centres including for physics, commerce and economics.
NAAC team also observed that the college has the finest ICT enabled infrastructure for teaching and learning. The SD College also boasts about being the first priority among the students of the city every year.